In:
After a few Royal Caribbean cruises, everyone seems to have their own "traditions" that we do on each and every sailing. These cruise habits are part of what keep us coming back again and again.
Here are a few must-do things that you just have to try on your next cruise too!
8. Eat at the Windjammer on embarkation day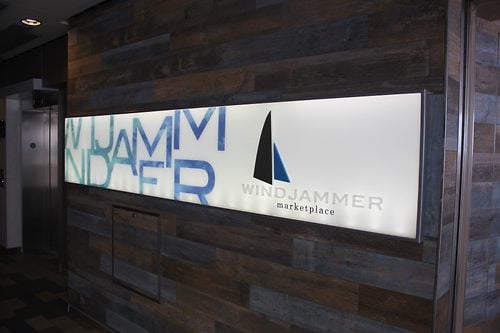 It's not a cruise unless we get to the port a little before noon and get onboard so I can have my first meal in the legendary Windjammer buffet.
Every since my first cruise, I have always had the first meal onboard the ship at the Windjammer, and I think having my first meal here that cements that feeling inside of "I'm really on a Royal Caribbean cruise again".  For me, it is that moment when I sit down with my plate full of food and a big smile comes across my face.
And oh yea, there is lots of good food to be enjoyed here as well!
7. Go for a night swim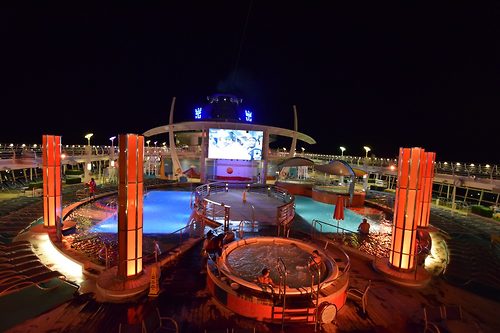 Anyone can swim during the day but on a Royal Caribbean cruise, but I love to put on my bathing suit late after the sun goes down and hop in the pool.  
Night swims are a great experience and with the new giant movie screens near the pools on most Royal Caribbean ships, it's fun to take in a classic film while being in the water.  It is a great family activity and the perfect way to end a fun day.
6. Watch the shore excursion channel loop through a few times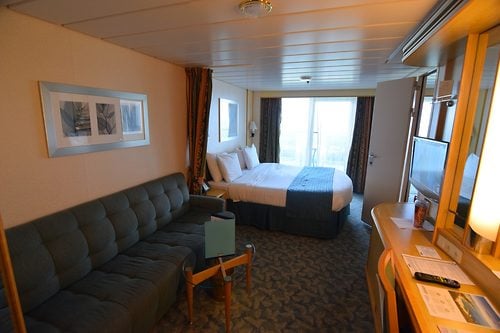 This may be just something silly I do but I really love to watch the shore excursion channel in my stateroom when we're laying around.  There's something about the super market jazz music playing in the background or the monotone voice over descriptions that I just like watching it. 
This guilty pleasure is centered around the idea of watching this channel to get an idea of what to expect in the ports of call we are going to visit but I find the channel strangely memorizing and I'm not afraid to admit it!
5. Catch a performance in the Pub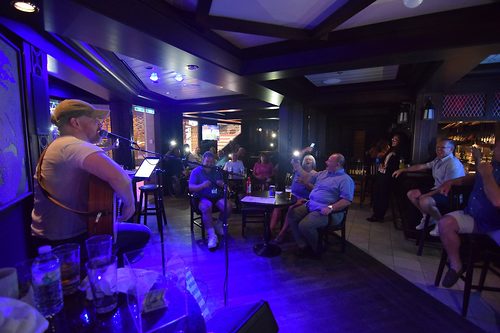 Of all the live entertainment on a Royal Caribbean ship, my favorite evening activity is to sing along to my favorite bar hits in the Pub onboard.
Pubs are available on most ships (Radiance Class and larger), and I love the type of music played.  The tunes in the pub will range from oldies, to '90s, and to decades inbetween. Basically, these are songs you likely know all the words to and likely have heard in many bars before.
While many cruisers equally enjoy the live music in the Schooner Bar at night, the acoustic guitar melodies of the pub are my personal favorite.
4. Sit by the pool while the live band plays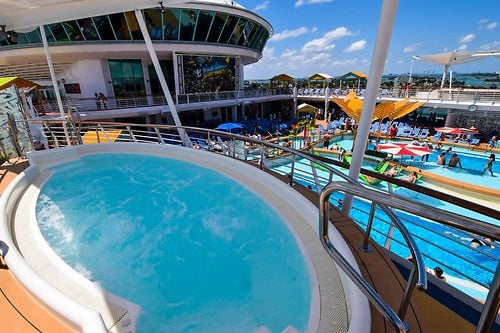 Picture this: a sunny day with maybe just a few clouds passing by, sitting in a lounge chair at the pool deck with an optional drink of the day in your hand and the band playing "Red Red Wine" as you take a sip and close your eyes.  That is the perfect moment on a Royal Caribbean cruise for me.
The live music on a Royal Caribbean cruise is among the best hidden secrets.  Royal Caribbean's dedication to live music has become something I always look forward to and enjoying the live band at the pool is just the icing on an incredible cake.
3. Read the Cruise Compass from cover to cover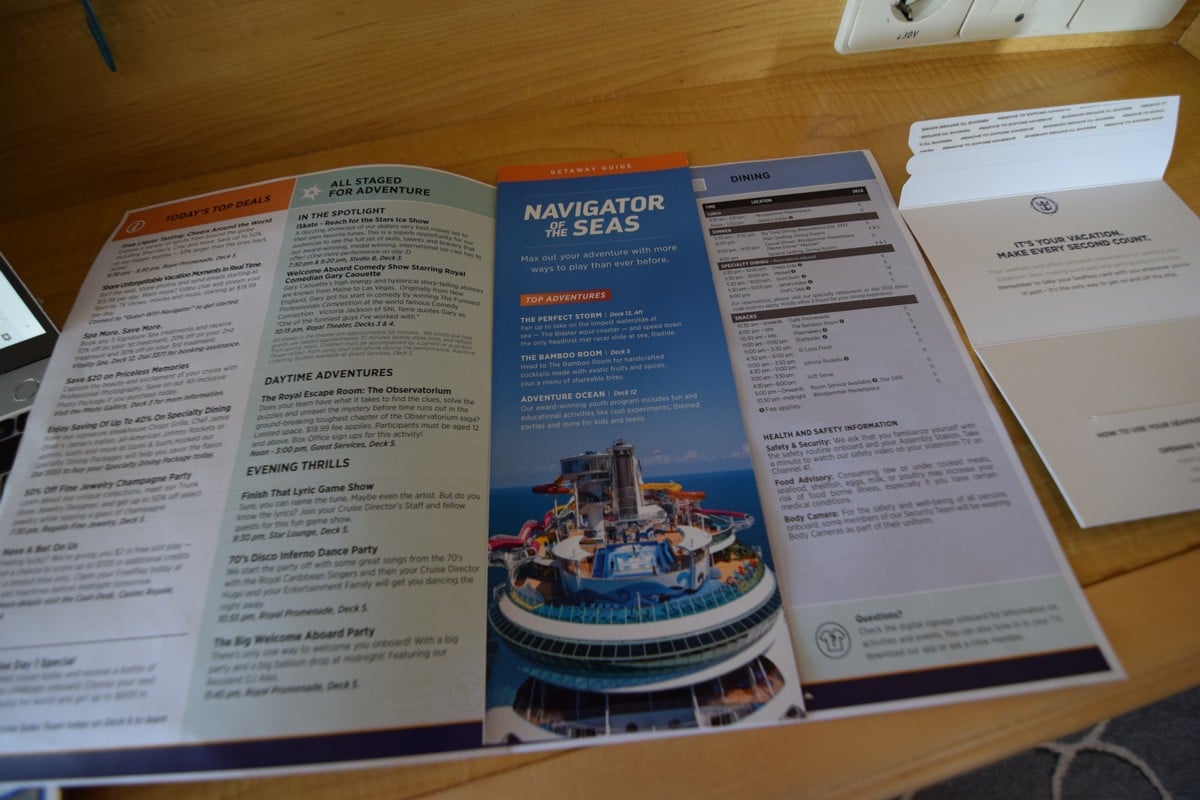 When we get back to the stateroom after a great dinner, the first thing I look for is the next day's Cruise Compass newsletter waiting for me on the bed.
Each evening your stateroom attendant will leave the Cruise Compass on your bed (with perhaps a towel animal surprise too) for you to read and I love reading everything inside.  To me, this is the New York Times of cruising and it's just one of those cruising traditions that I love to do.  Sure, I get a sense of what activities are coming up the next day (Michael Jackson line dancing classes anyone?) but it's also fun to just immerse myself in everything going on around the ship.
2. Try the escape room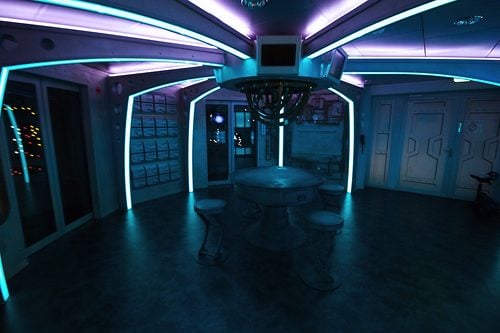 If I am on a Royal Caribbean ship with an escape room that I have not tried yet, then it becomes a must-do activity.
Escape rooms challenge your brain and teamwork skills by attempting to solve the clues and escape before time on the clock runs out.
Whether you are already a fan of the escape room trend or just eager to try this challenge for the first time, I think you will enjoy the thrill of trying to beat the escape room on select Royal Caribbean ships.
1. Share a photo of the fun with family back home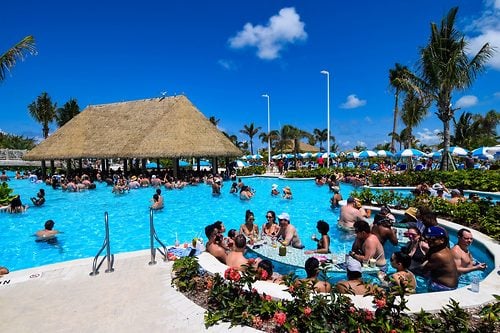 There is nothing wrong with a little humble brag, and I try to take time on every cruise to take a family selfie and share it with my family who could not join us on the sailing.
Showing folks at home all the fun we are having is a two-pronged strategy. First, it shows off all the fun we are having and offers a chance to gloat just a little.  More importantly, my hope is those same people seeing the photo will be inclined to join us on our next cruise!
Your favorites
Did any of my favorite must-do's make your list?  Share with us your favorite Royal Caribbean traditions in the comments below!