In:
A cruise vacation offers one of the best values you can get right now compared to almost any trip.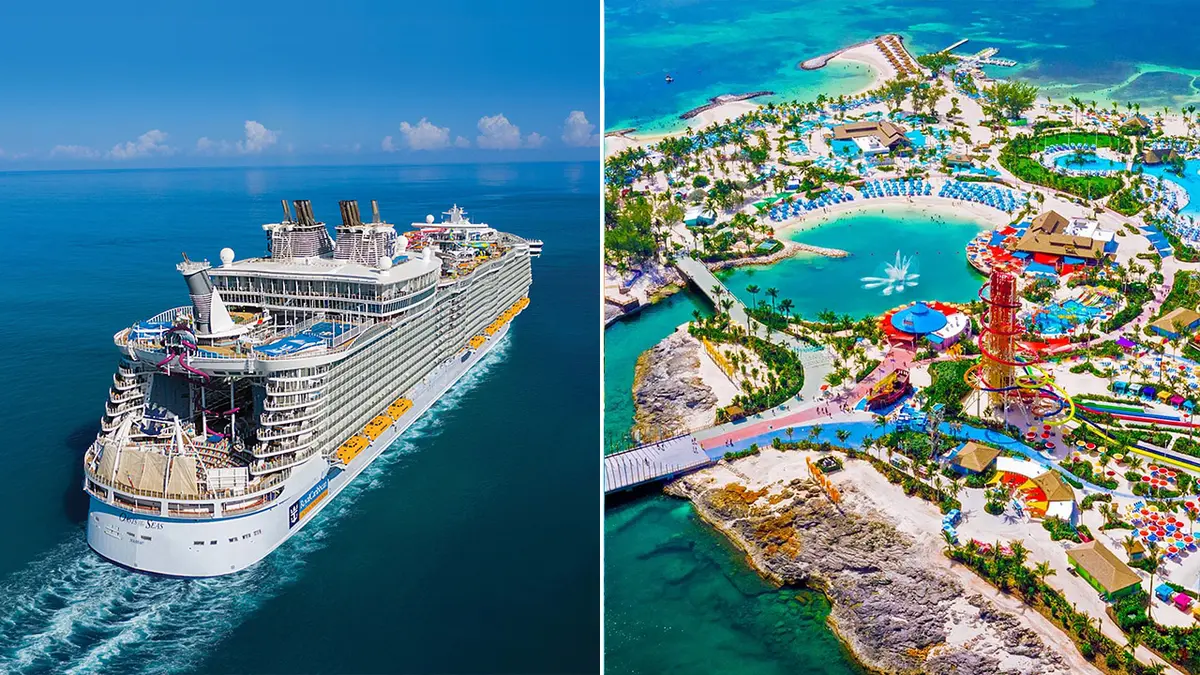 Whether you are sailing to the Caribbean, Alaska, or Europe, cruise ships are among the best priced vacation options because of everything you get included with your cruise fare.
Even Royal Caribbean recognizes how good of a deal a cruise is these days. Last month, Royal Caribbean Group CEO Jason Liberty talked about the value proposition a  cruise vacation enjoys, "The value gap between a cruise and land based vacation during the pandemic expanded quite a bit."
"We're still at a significant value to what it would cost for you to have anything close to a similar experience on land."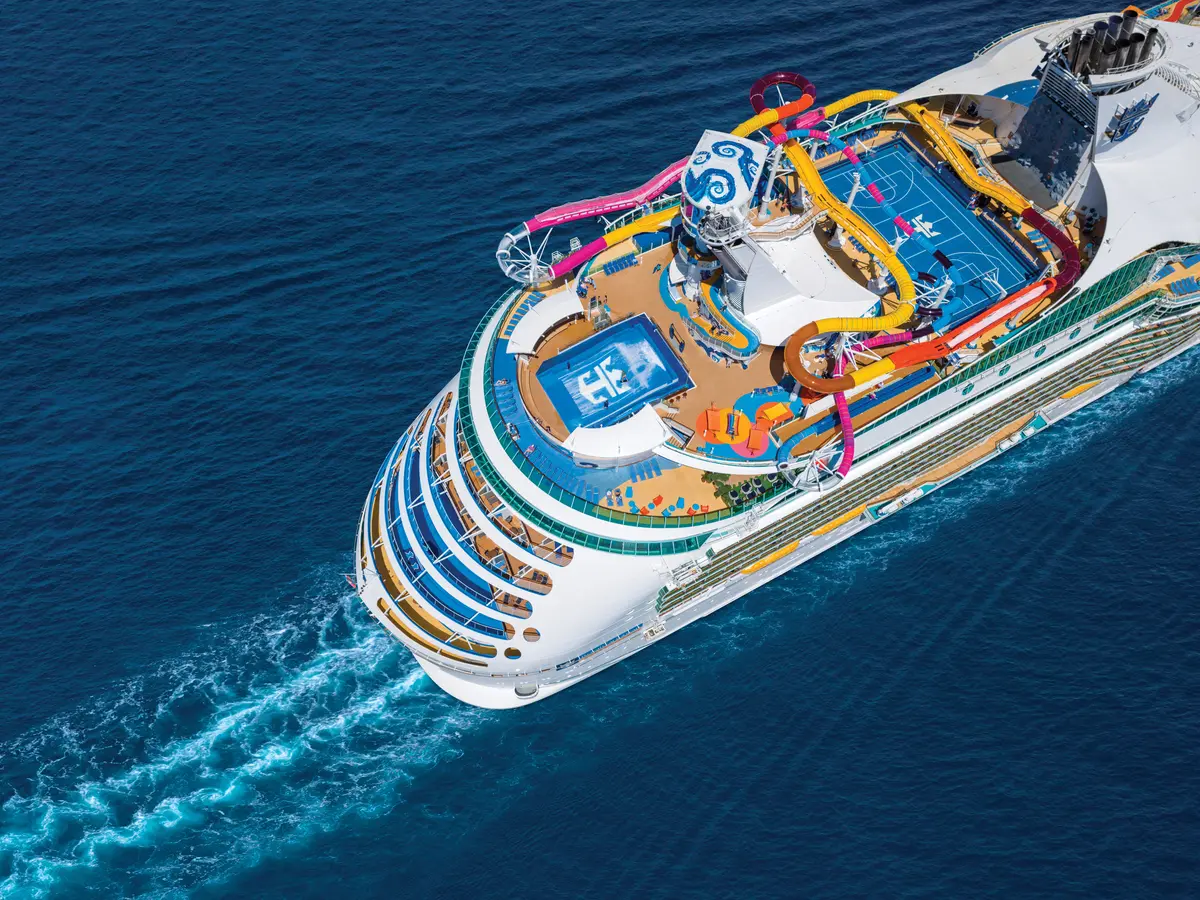 A big component of what makes a cruise so darn enticing is everything that comes with it, including some fun activities.
Royal Caribbean has built a reputation over the years as the cruise line to go to when you want to enjoy lots to do on a ship. The cruise line is known for being a leader in "I can't believe they put that on a cruise ship."
So in the spirit of sharing that value, here's a list of some free things you can do on Royal Caribbean cruise ships so that you can make sure you enjoy all of it on your next cruise.
Go rock climbing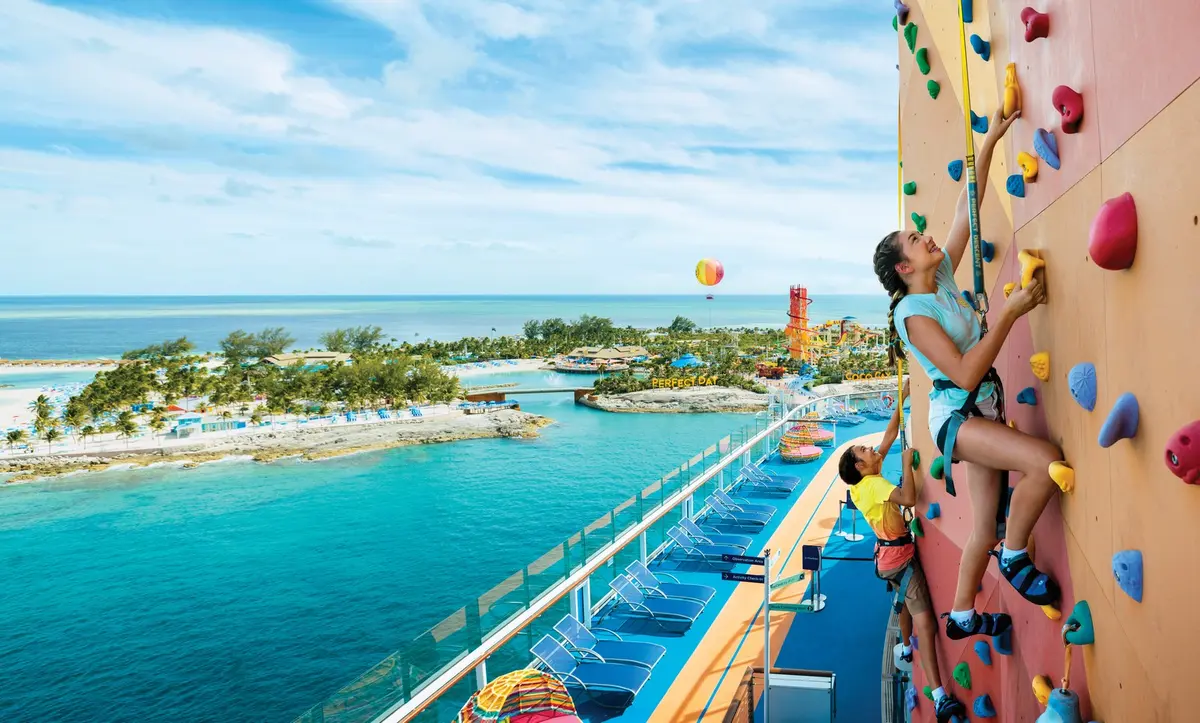 Royal Caribbean first made a name for itself in onboard activities when they added a rock climbing wall to its cruise ships.
Now a staple of any Royal Caribbean ship, the rock wall is an opportunity to challenge yourself to get to the top of the wall.
There are even multiple courses on each wall that provide varying degrees of difficulty so you can keep increasing the stakes to reach the top.
Play mini-golf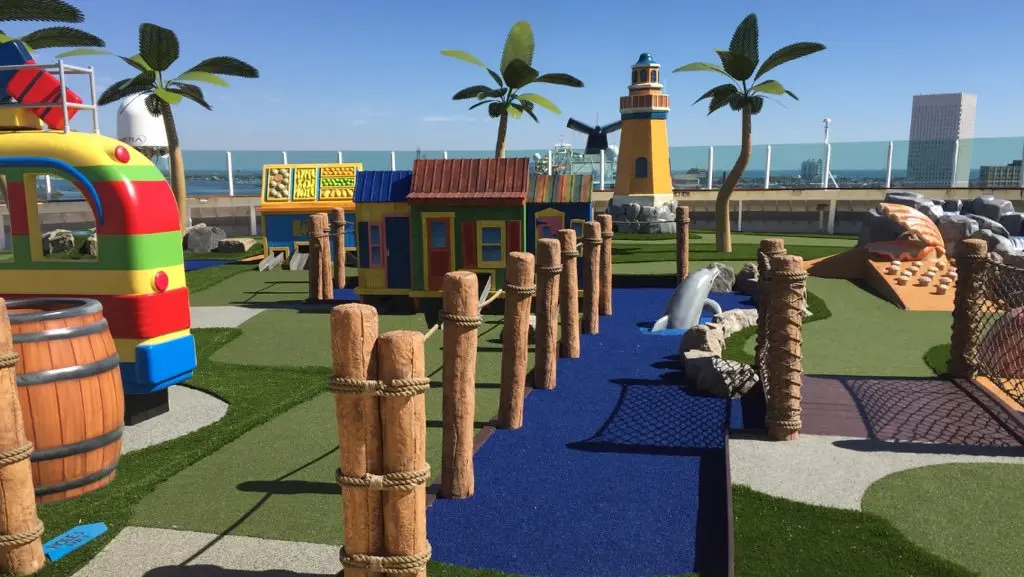 I can't think of another family-friendly activity not involving water that resonates so well as mini-golf.
Most Royal Caribbean cruise ships have a mini-golf course, where you can play 9 or more holes as often as you like.  Some ships even have the course traverse two decks, adding more to the experience.
Just like mini-golf on land, the choice of keeping score or keeping it casual is up to you.
Sing karaoke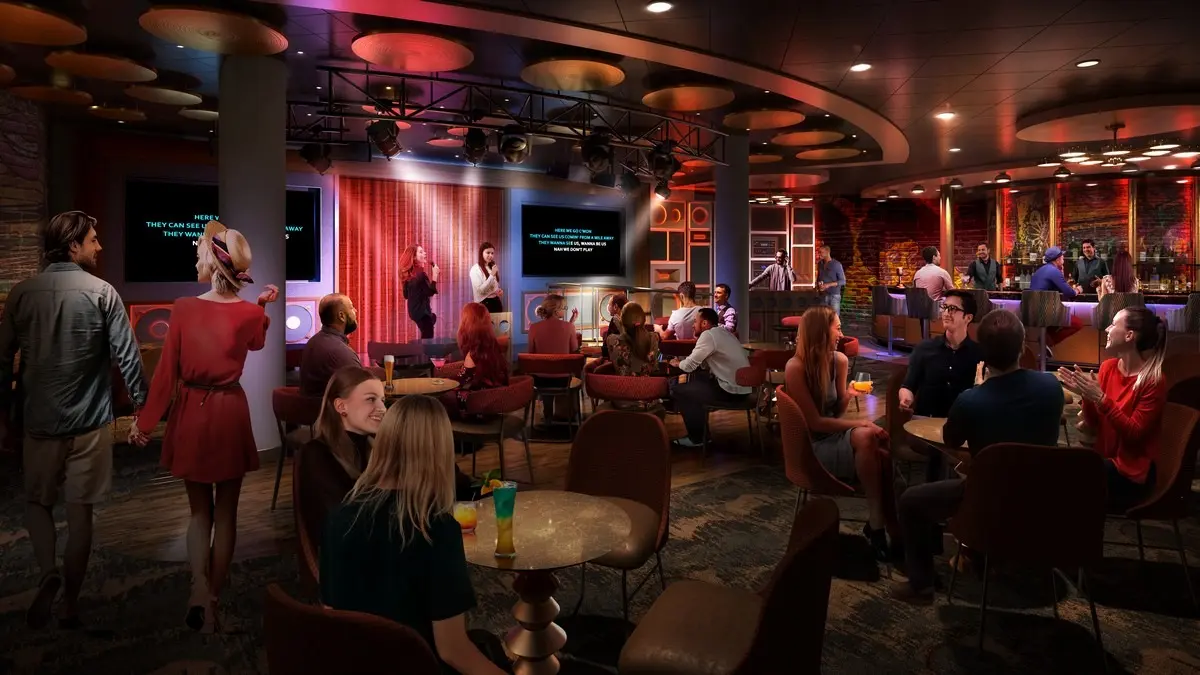 Usually if you go to a karaoke bar on land, there's an expectation of a drink minimum, but not on Royal Caribbean.
Karaoke is one of the most popular evening activities, where you can see who has real skills, who thinks they have real skills, and who is clearly on stage just to have a good time.
You'll find  karaoke held almost every night (some ships have a dedicated karaoke lounge), and the song library are usually extensive enough to find something you know.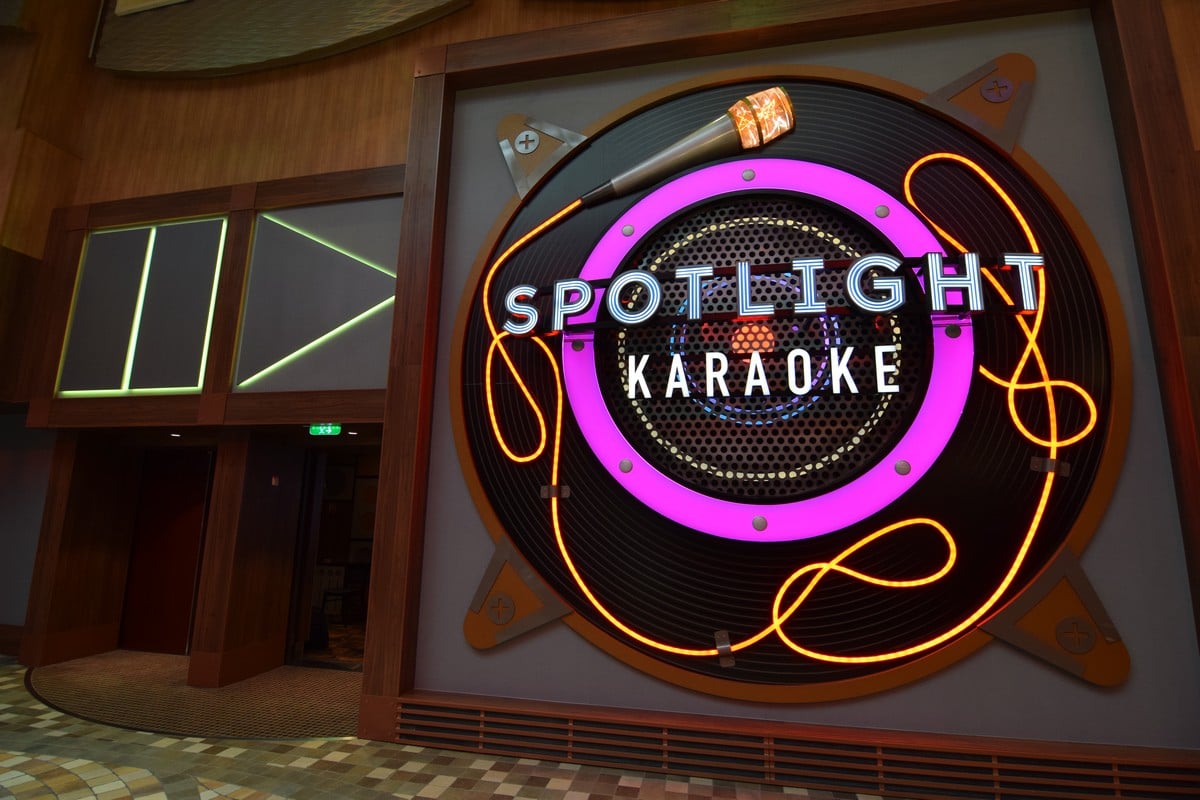 Don't hesitate if you think you might want to sing, because the sign up list tends to fill up fast.
If you have kids, look for special family and teen karaoke sessions, where the crowds can be more tolerable.
Try the water slides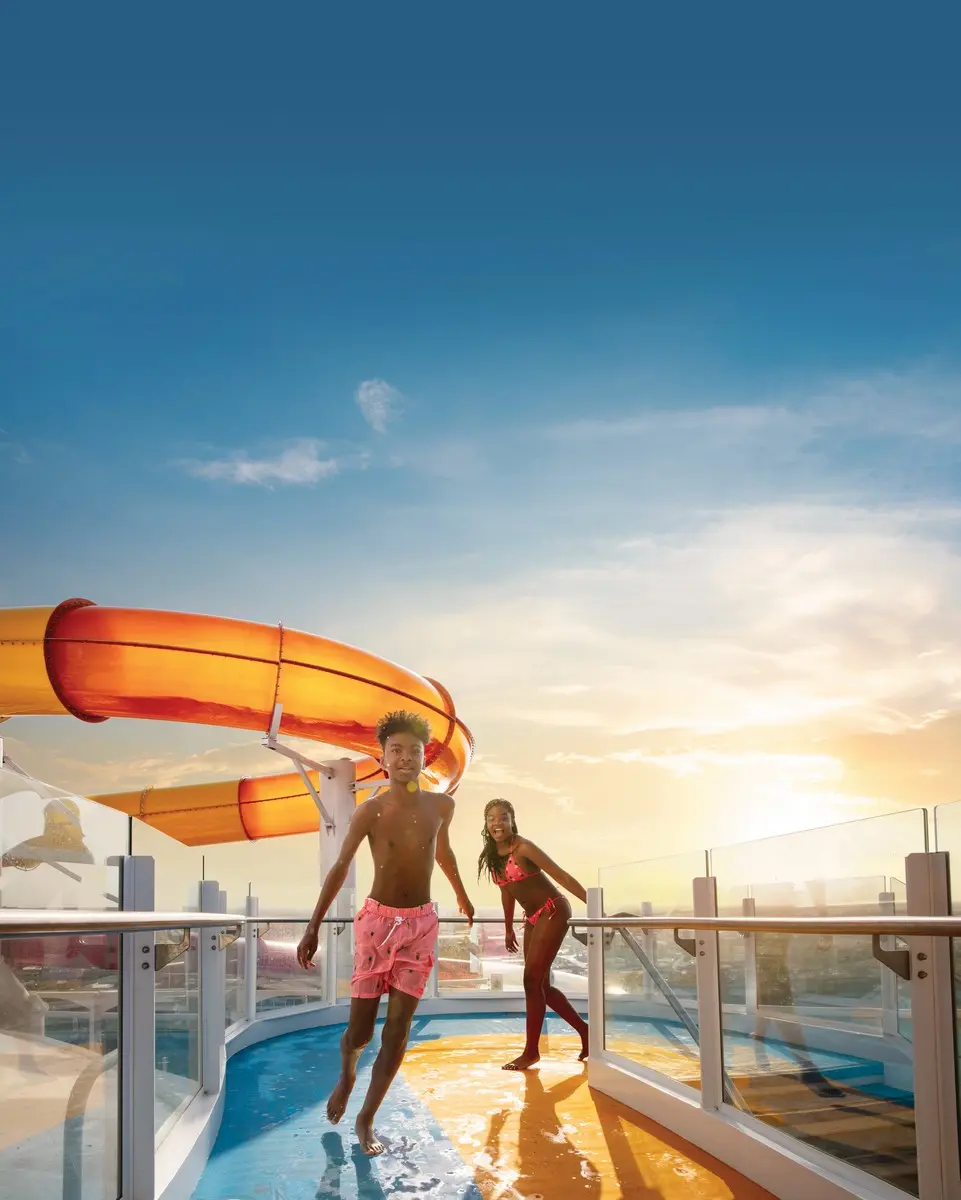 For a long time, Royal Caribbean didn't really have water slides on their ships, but that's changed quite quickly.
Royal Caribbean offers water slides on most ships (although the Quantum Class notably doesn't have any), and these slides are open every day of your cruise to enjoy.
It's easy to label water slides as something for the kids, but adults will find these equally fun.
Learn to surf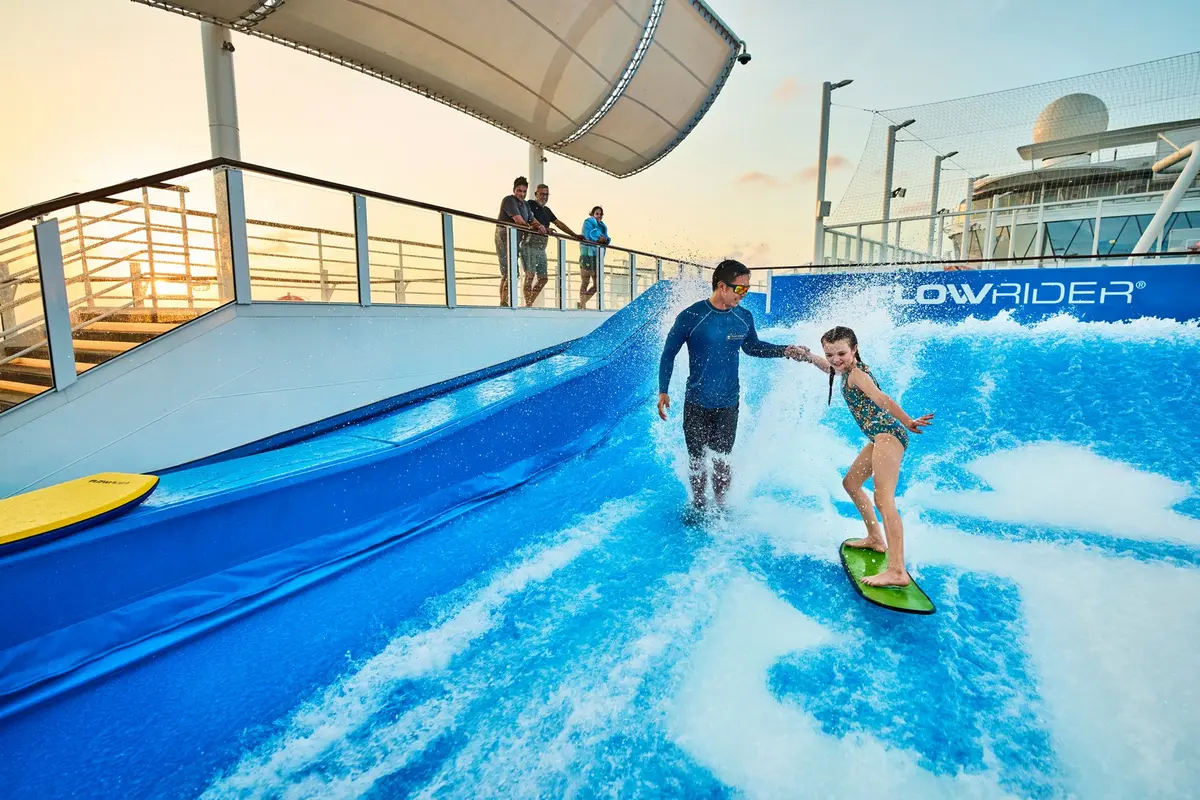 If your Royal Caribbean ship has a FlowRider, you might try your hand at stand-up surfing.
Available on a first-come, first-served basis, the FlowRider is another signature activity on most Royal Caribbean ships where waves are simulated using powerful water jets.
To be honest, the mastering the FlowRider is more akin to skate boarding than perhaps surfing, but it's still a terrific physical challenge and something you can do over and over again (provided you wait in line for another turn).
Enjoy live music every night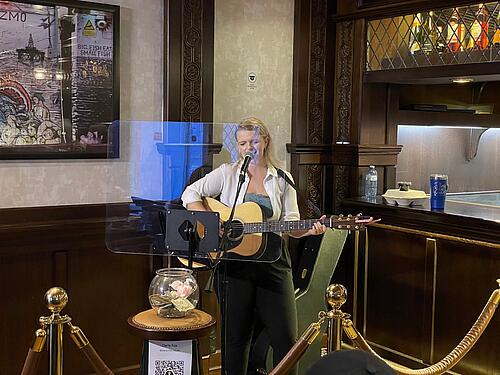 Royal Caribbean's live musical entertainment is second-to-none in the cruise industry.
Every night you'll find plenty of live musical acts, including a guitarist, piano bar player, and live bands.
Much of this live music is meant to get the crowd into the experience, whether singing along or dancing to the music. 
A lot of cruisers will bar hop to check out the various live acts each evening. Sometimes one performer is so good that you want to spend all evening enjoying it.
Challenge your noggin at trivia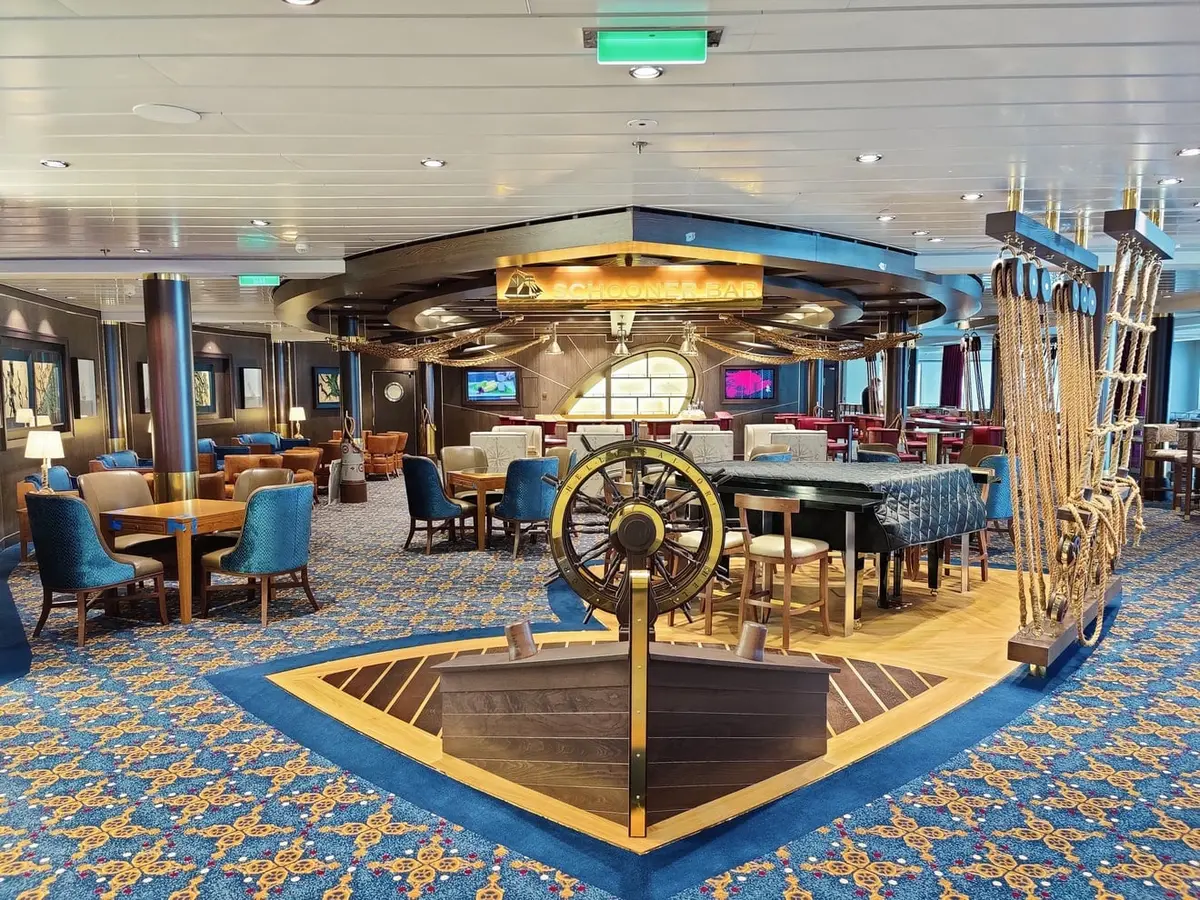 An underrated cruise ship activity are daily trivia sessions.
On any day of the cruise, Royal Caribbean will host all sorts of trivia sessions on a variety of topics. They can be general trivia, geography, music, favorite movies and more.
While there are cheap prizes if you win, the real fun of trivia is competing against other guests to see who know more on the topic.
On longer sailings, Royal Caribbean organizes progressive trivia, where each trivia session counts towards an overall score.
See Broadway show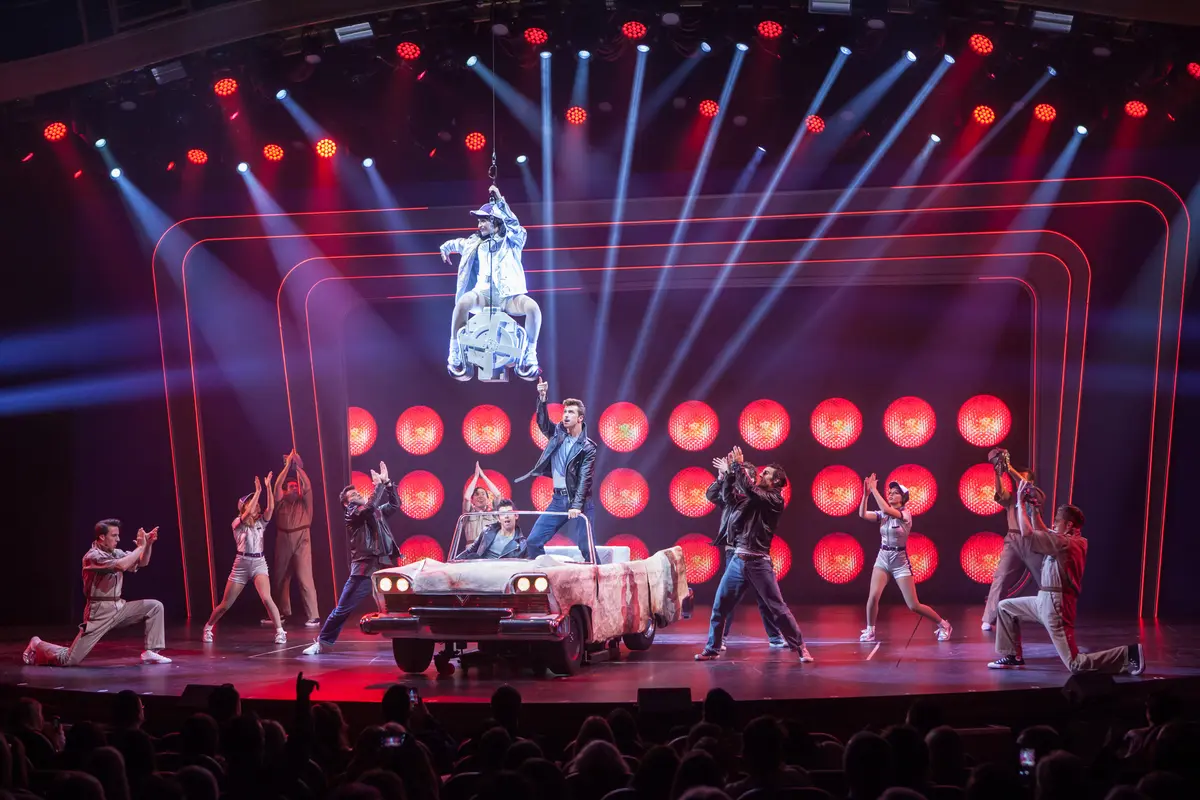 Select Royal Caribbean ships offer Broadway shows that are the exact show you would have seen on The Great White Way, and included in your cruise fare.
The musicals available on Royal Caribbean include Mama Mia, Hairspray, Grease and more!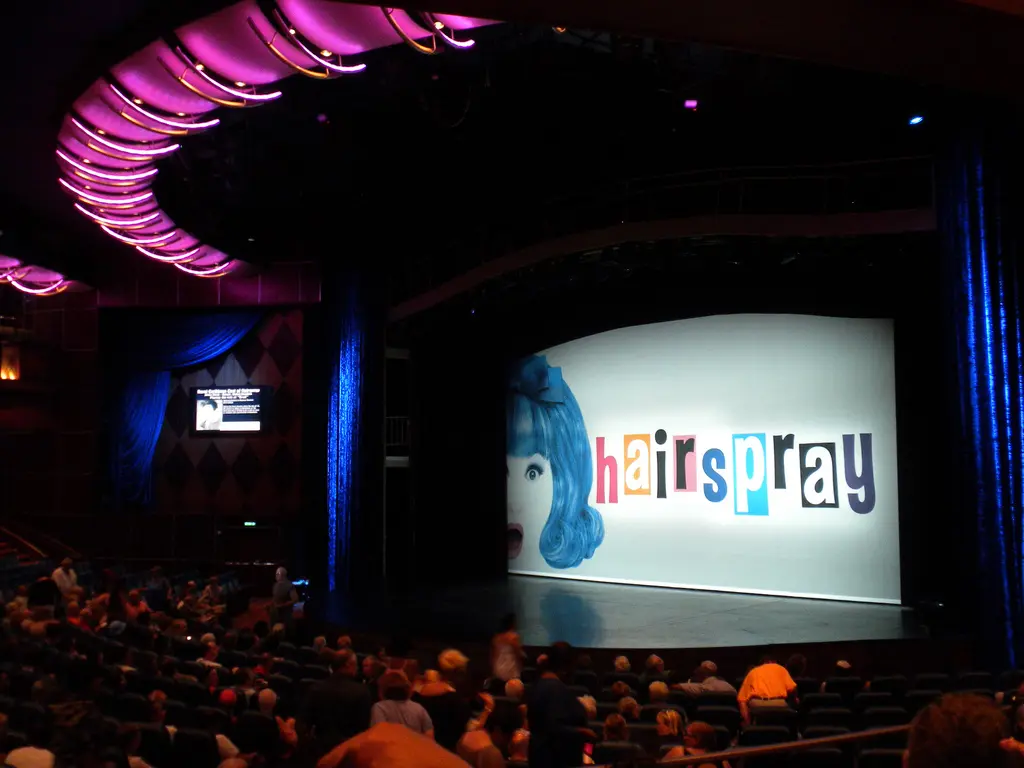 There  is no cost to making advanced reservations, and you certainly could wait to get a seat onboard if you so choose.
On other Royal Caribbean ships that don't have a Broadway show, there's still musical and dance acts that perform in the theater. While these lack the plot of a full show, they still incorporate a great deal of musical melodies you're likely to know.
Watch a new release movie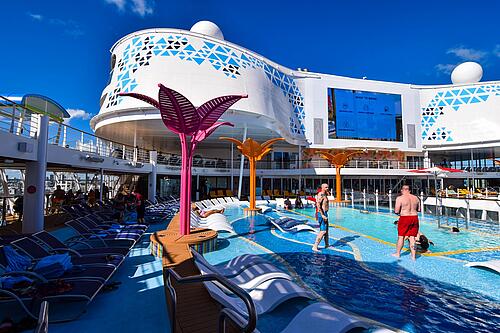 You can watch classics and recently released films on the ship's movie screen.
These movie screens are giant, and you can pull up a chair from just about anywhere on the pool deck to watch it with your family. Many cruisers opt to stay in the pool and watch the movie while floating.
On Radiance Class ships, there is actually a dedicated movie theater with movies throughout the day.
Bungee jump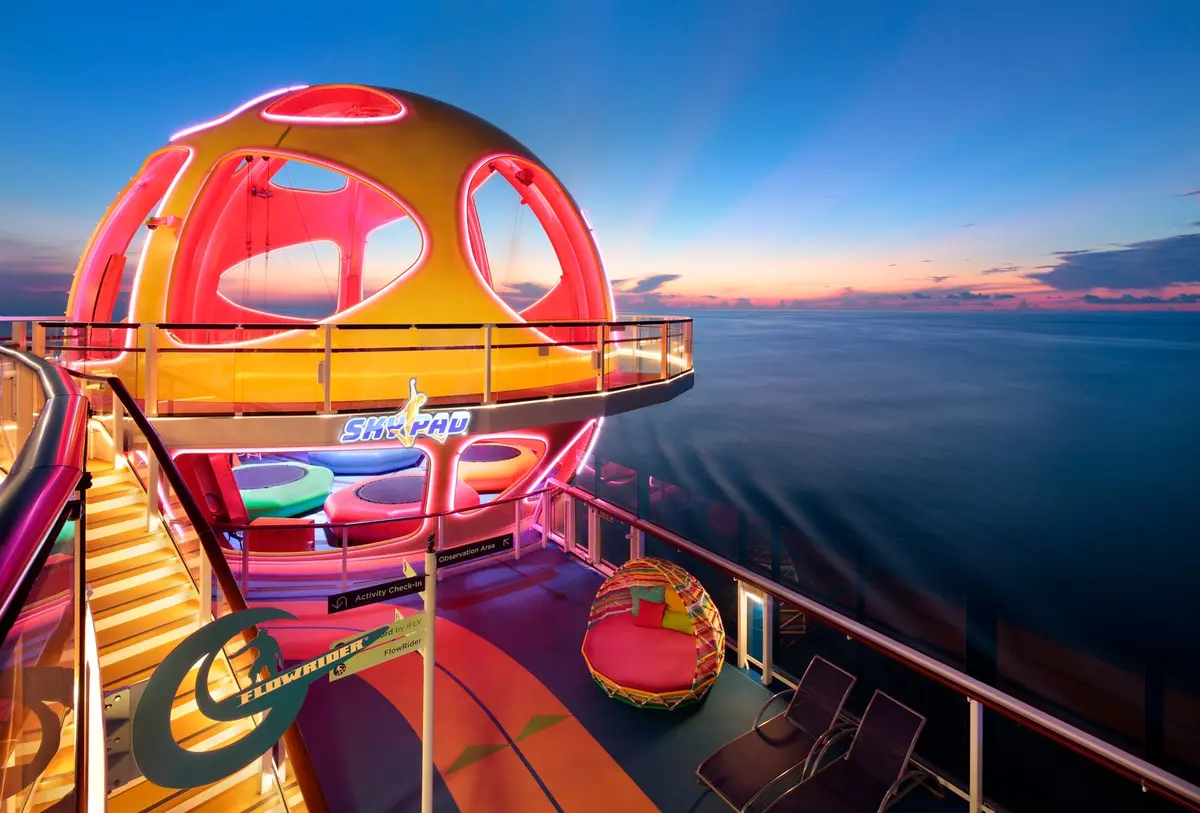 Combine virtual reality and a bungee experience and you get the SkyPad.
The SkyPad straps guests into bungee chords, where you can bounce up and down with an optional VR helmet on to provide the sensation of moving through an augmented reality world.
Ice skate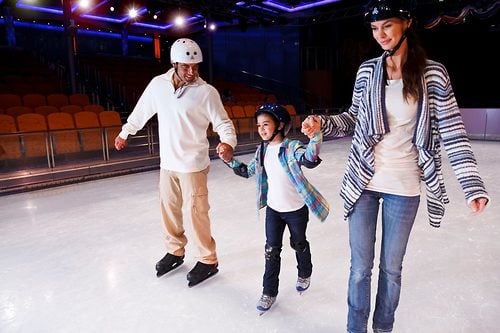 On Royal Caribbean ships that have an ice skating rink, guests can put on a pair of ice skates and hit the ice rink during their sailing.
Check the Cruise Compass for open skate sessions during your sailing.  Royal Caribbean will provide you with complimentary ice skate and safety equipment rentals.  Just be sure to pack long pants and socks.
Ride the carousel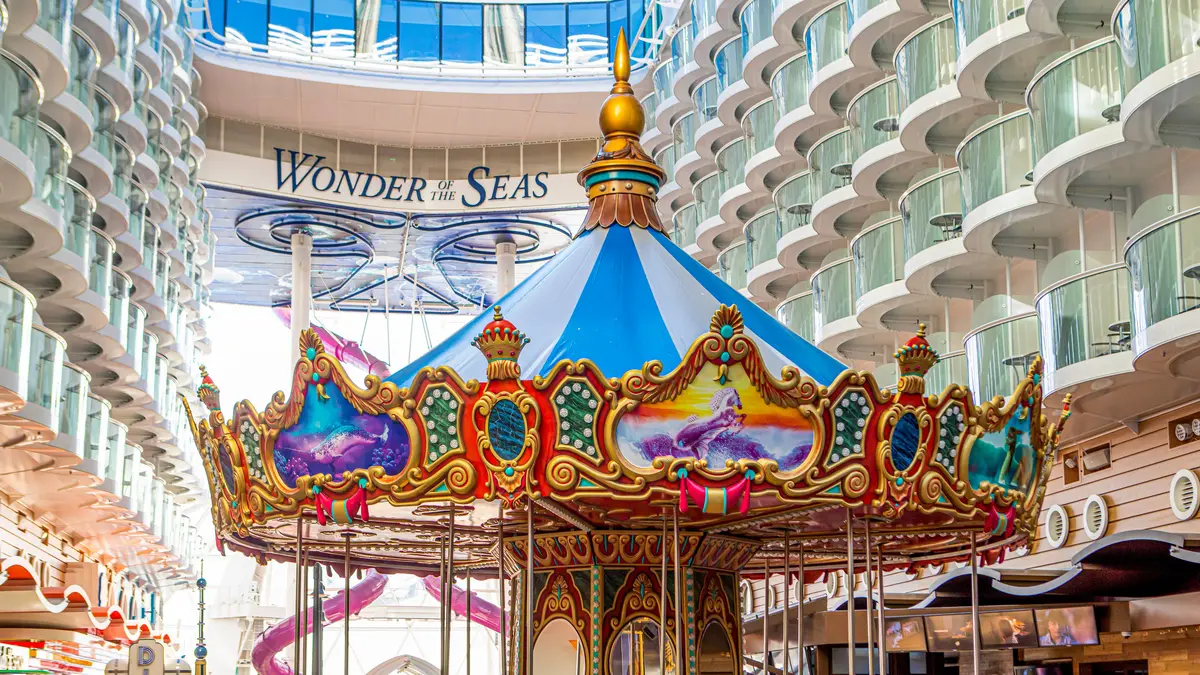 Guests of any age (that means you) can enjoy a ride on the carousel in the Boardwalk for no additional cost.
The carousel is just plain fun for kids and adults. Eighteen figures are suspended from stainless steel poles along with one ADA accessible chariot are rideable.
Be sure to also check out the carousel at night because like the fairs of the past, nighttime is when these rides really shine when they are all lit up.
Sky dive (safely)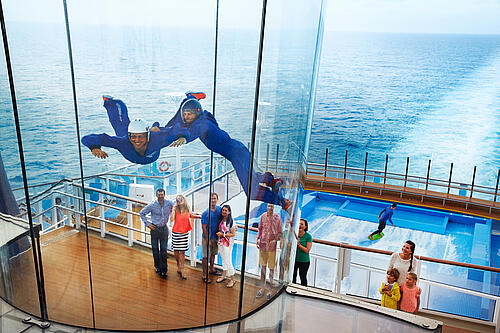 The Quantum Class ships offers every guest one time in the  iFly by RipCord "indoor" skydiving simulator.
RipCord by iFly is a skydiving simulator that will be a first for cruise ships.  Rather than descend from 10,000 feet in the sky, RipCord allows guests to get the sensation of skydiving without the incredible risk.
Set in a recirculating indoor vertical wind tunnel, guests can feel like they're falling from the heavens in a safe environment.  You wear the gear and goggles as if you were jumping out of an airplane, so it's as authentic an experience as you can get without the airplane.  Trained instructors are with you the whole time in a totally controlled environment.
Try a zip line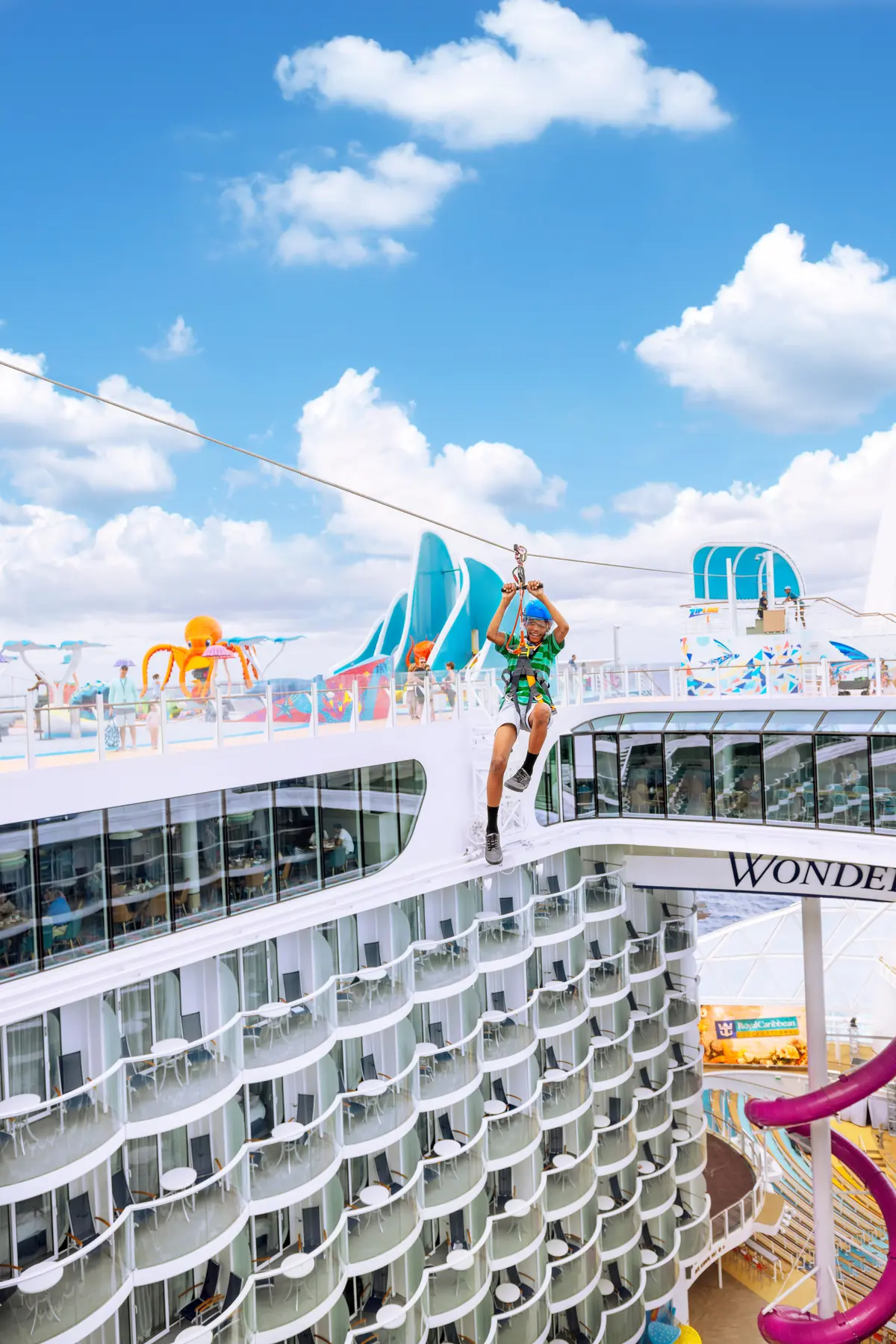 On Oasis class ships, guests can soar 9 decks above the Boardwalk neighborhood, stretching 82 feet from end to end.
Passengers must be at least 52" tall to participate and weigh a maximum of 275 pound, also must at least weigh 75 pounds.
The zip line is free and guests must sign a waiver.
Weekend in the Bahamas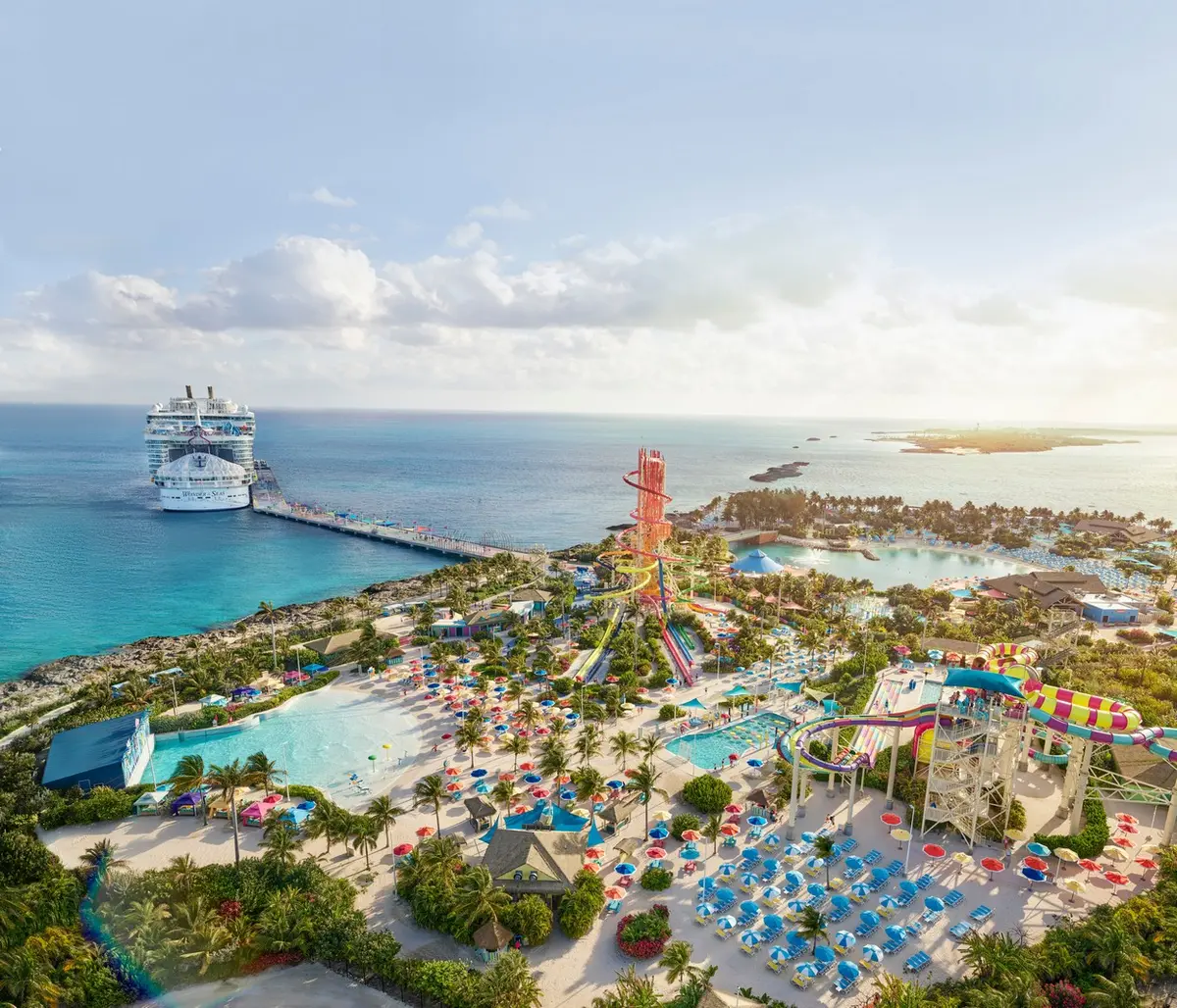 If your cruise happens to visit Perfect Day at CocoCay, it's hard to overlook the value of what a day here gets you as part of the cruise.
Royal Caribbean's private island in The Bahamas is more than just a plot of sand with an umbrella nearby. There's multiple beaches, a pool, and lots of food to keep you busy at no additional cost.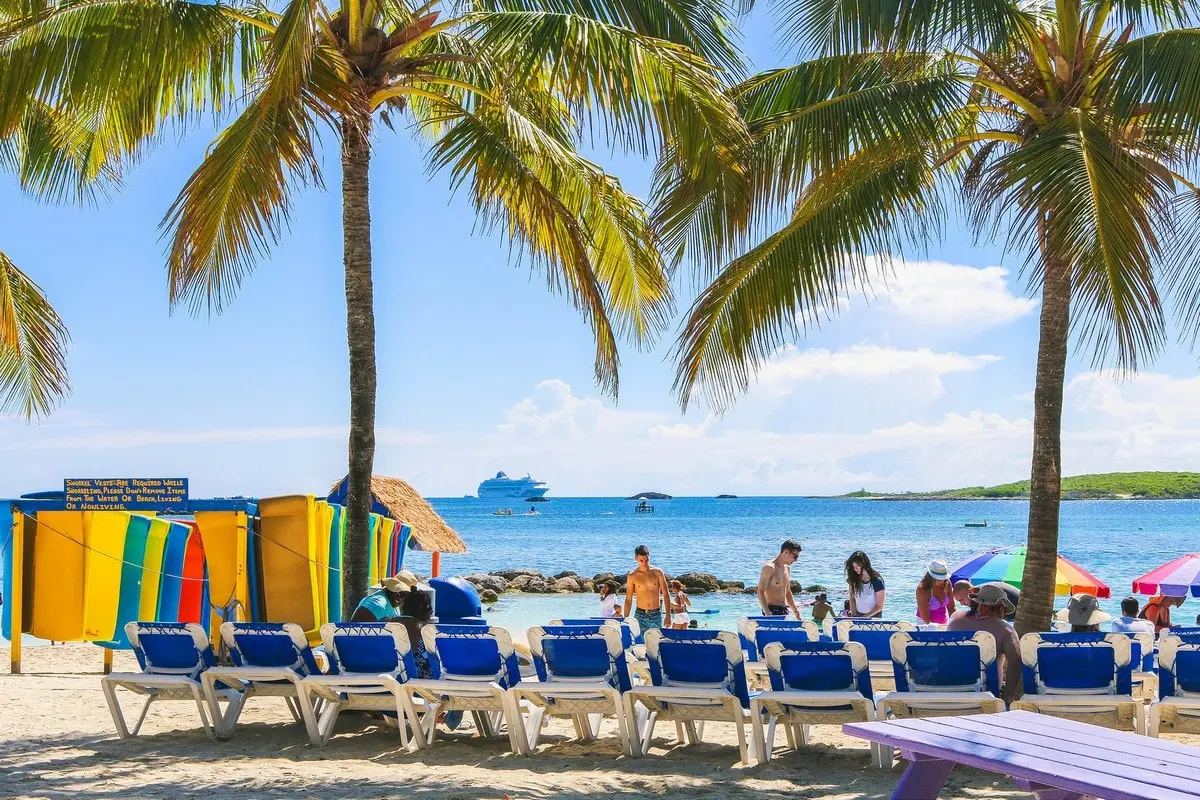 So many cruises from the United States now visit CocoCay, and that means you get an entire day to take advantage of what you can do there.
The "Perfect Day" moniker may be a marketing tool, but there's real truth to how much fun you can have while visiting. In fact, so much of the experiences found at CocoCay are included with your cruise fare.