In:
It is time to go back on a Royal Caribbean cruise, and this time, we are headed back onto my favorite ship in the fleet, Harmony of the Seas.
This is a 7-night Western Caribbean cruise for my kids' Spring Break, and we have packed a ton of fun into this vacation.
Yes, I am going on a cruise during Coronavirus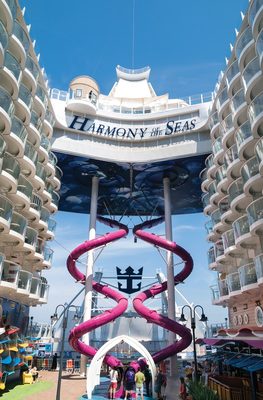 Before I talk about any of my plans, I have to talk about my decision to continue with my plans to cruise on Harmony of the Seas despite the Coronavirus situation.
The COVID-19 illness has dominated the news cycle for weeks, and it has had rampant impact on the markets and policies around the world.  Yet, I still plan to go on my cruise and some may be wondering why.
The short answer is my family's risk factors are low, Royal Caribbean's preventative steps are many, and the impact of the virus is not nearly as dire as some might lead you to believe.
I firmly believe that you cannot live your life trying to avoid "what if" scenarios. You can drive yourself crazy with indecision and hibernation.  And given the fact my family is not at a higher risk for complications due to Coronavirus, I feel confident in my decision to go ahead with the cruise.
What if you get quarantined?
This seems to be the primary concern of many to not cruise, and you need to consider the total number of ships that have actually been quarantined compared to how many other ships have been cruising around the world.  It is an incredibly low statistic.
The Cruise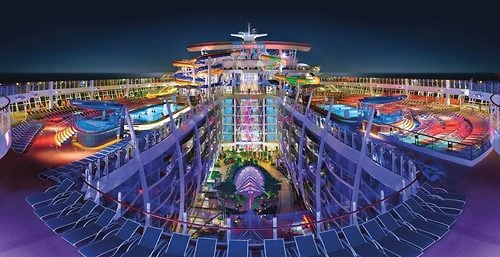 With my kids getting older, taking them out of school is never a simple task, so cruising when school is out for vacation is our primary family travel strategy.
This year, we picked a 7-night Western Caribbean sailing on Harmony of the Seas out of Port Canaveral.
Harmony is my favorite Royal Caribbean ship, because it is an Oasis Class ship that offers the best amenities of the fleet, that blends options from the Oasis and Quantum Class ships. Water slides, shows, dining choices and plenty of activities make this a very fun ship.
In addition, Harmony of the Seas has some very fun activities onboard. One reason I really love Oasis Class ships is because of the wide variety of events throughout the day.  There is more than enough to keep our family busy every day.
We will visit four ports on this itinerary: Perfect Day at CocoCay, Cozumel, Costa Maya and Roatan.  It will be a busy sailing, with a lot of port stops, but each one offers something intriguing for our family, and I think we have lined up some great things to do in each port.
Stateroom
We booked two connecting oceanview balcony rooms on deck 12 for this cruise. 
Whenever I book a cruise, I consider all the cabin options out there, and pick one that fits our budget and needs.  Connecting rooms is my preferred family cruise approach, because it provides a completely separate room for my kids, a second full bathroom and ease of access with an interior door between the rooms.
The choice of an ocean balcony is a "sweet spot" for us, as my wife really enjoys having a private area to enjoy being outdoors.  March in the Caribbean is a fantastic time of year to enjoy being outdoors, as it is typically warm but low on the humidity still.
Itinerary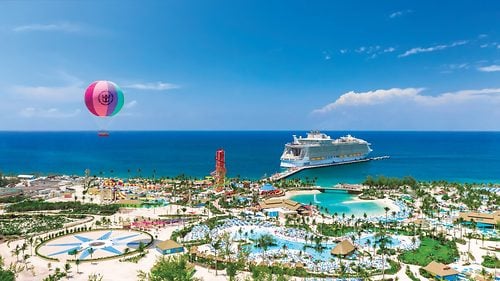 Our Harmony of the Seas cruise will make four port stops, with two sea days mixed in.
First and foremost, we will visit Perfect Day at CocoCay on this cruise. Royal Caribbean's private island has been such a big hit since it debuted last year, so being able to visit is a real highlight.  
In fact, we reserved a floating cabana for my family in the Coco Beach Club.  My kids have no idea that I have booked this, so I cannot wait to surprise them with this private vista.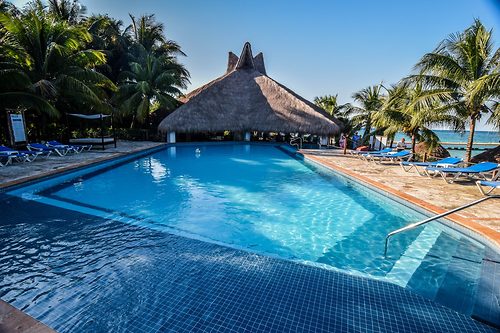 We will also be visiting Cozumel, which means great Mexican food and time at the beach. We will be heading back to the popular all-inclusive beach, Nachi Cocom. I have not been there since late 2017, so I am excited to see how it holds up.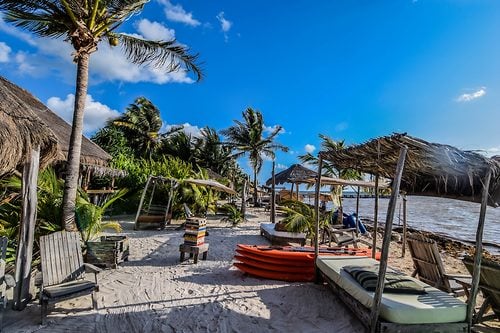 In Costa Maya, I will once again visit Maya Chan Beach because it offers the best service I have ever experienced at any all-inclusive Caribbean beach. Maya Chan has been synonymous with visits to Costa Maya, and I know my kids love going there as much as I do.  
For our visit to Roatan, my kids heard you can hold and pet a sloth.  Rather than risk being the worst dad ever, we are taking them to a sloth sanctuary to give it a try.
Three things I am excited to try
3. Insider's View: Grease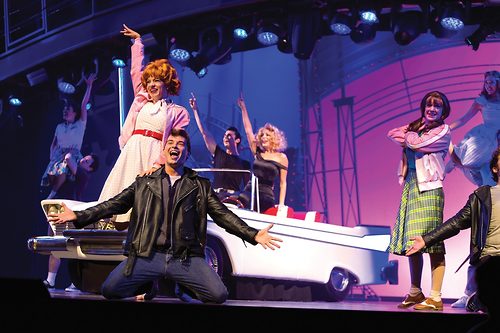 My wife loves Broadway shows, and I wanted to give a try to an activity that enhances the experience.  Insider's View provides a cast meet and greet, signed photo of the cast, pre-show cocktail and premier seating.
I think she will really enjoy getting to know the cast, and I hope it provides a fun activity for a theater junkie.
2. Unlimited Dining Package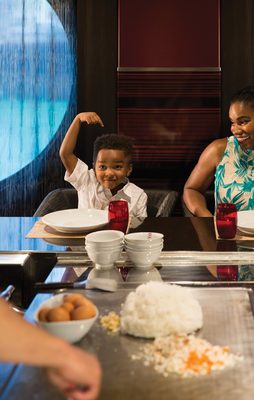 I purchased the Unlimited Dining Package on this sailing, and this is my first time using this dining package for a 7-night Oasis Class ship.
We got it for a great price ($179 per person), and with so many choices onboard, I think it will work well.  Plus, I get to try it at Izumi Hibachi.  Place your bets now how many times I end up there in total.
1. Floating cabanas & Coco Beach Club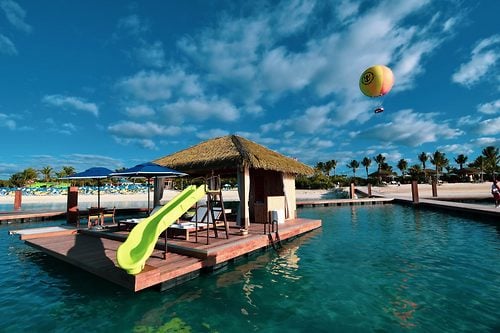 Although I have seen the floating cabanas, this time around I get to stay in one for the day and I think it is going to be a real hit with the family.
This will be my family's first time at the Coco Beach Club, so I get to enjoy the total experience and see what they think of this exclusive area.  Plus, I think the kids are going to love having a floating cabana and that water slide into the ocean.
What's next
Our Harmony of the Seas cruise begins on Sunday, March 15th, and I will be sharing the details on the blog, as well as across my social media channels.  Be sure to follow me on Facebook, Instagram and Periscope for live updates throughout the day.
I invite you to share in this experience with me, by posting in the comments for any blog post questions and comments you may have.  I try to make these live blogs as interactive as I can, so I want everyone to feel welcome to share their thoughts.
Thanks for reading all of this and welcome aboard our next fun live blog experience!