In:
Our first port stop is in St. Kitts.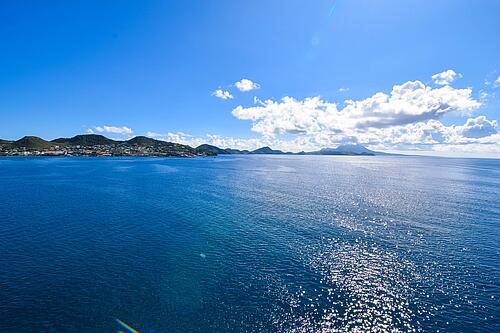 Originally, we were supposed to go to Antigua, but Royal Caribbean informed us that work on dredging the port will not be complete in time. As a result, Royal Caribbean swapped out Antigua for St. Kitts.
Our tour was not until 11:45am, so we had time to sleep in and take things easy.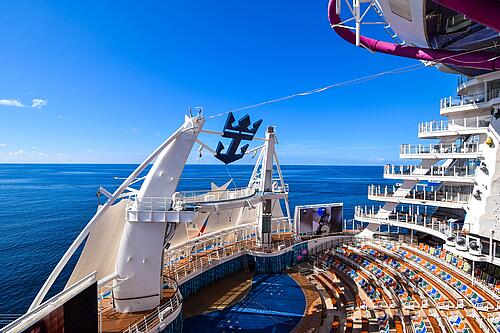 I would have slept in longer, but my phone jumped ahead an hour to match local time, so my alarm went off an hour early. Oh well.
Our Genie delivered Starbucks coffee to the room, and then after the kids managed to get up, we went up to the Windjammer for breakfast.
We then took a short walk around the Boardwalk before heading back to the room to get ready for our plans ashore.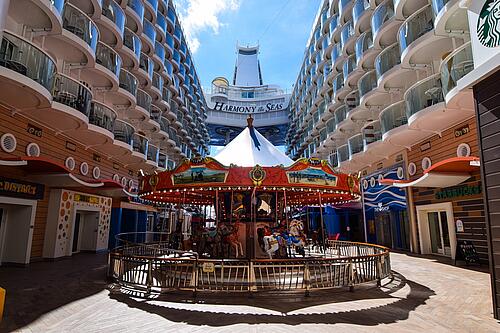 I booked the Safari Island Drive tour, which is a 3 hour tour in an open-air truck around the entire island.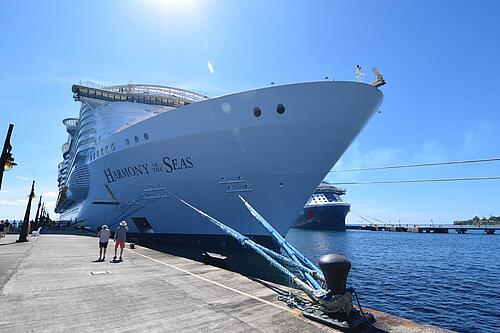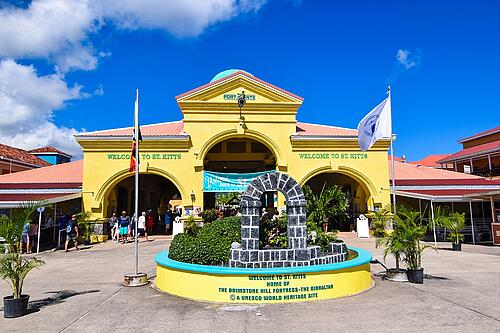 Once the tour got underway, we drove up one side of the island, and made three stops along the way.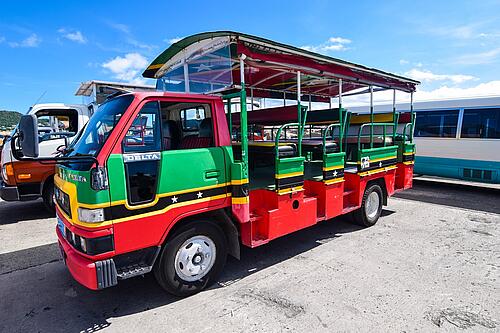 Our guide narrated the entire journey and pointed out various points of interest. There were lots of goats, chickens, cows, and horses to see, in addition to beautiful flora and very scenic views.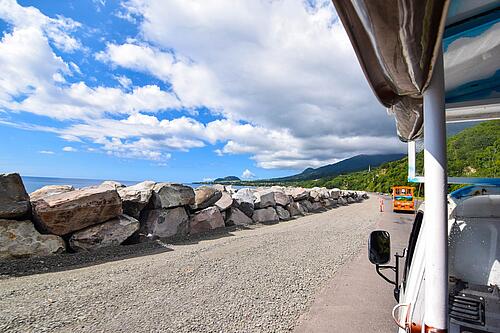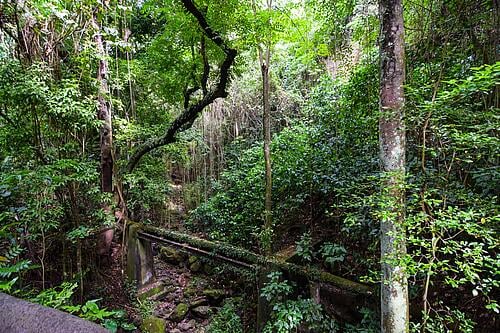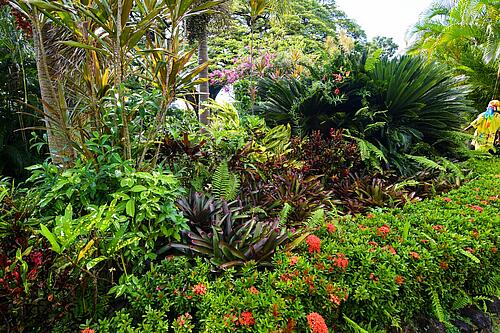 Our first stop was at an estate where we got to walk the grounds and do some light shopping.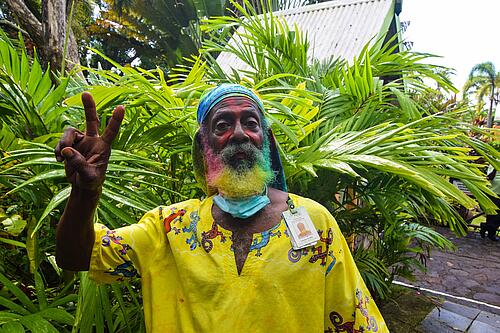 We then made our way to the point where the Atlantic Ocean and Caribbean Sea meet.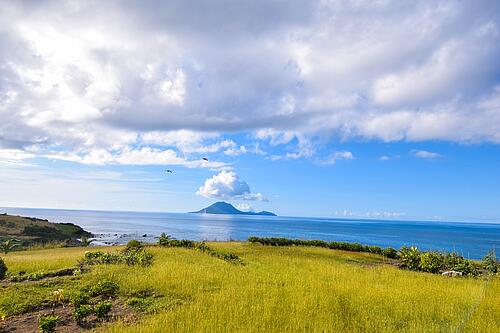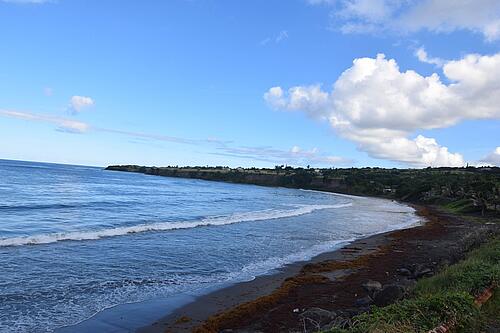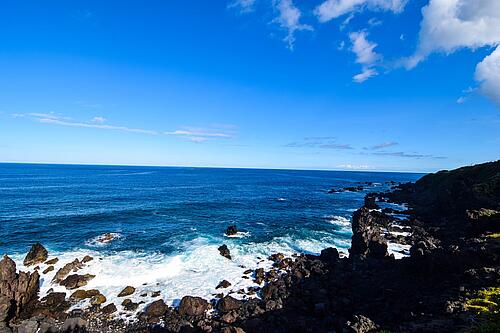 There was even time to grab a beer at a shop.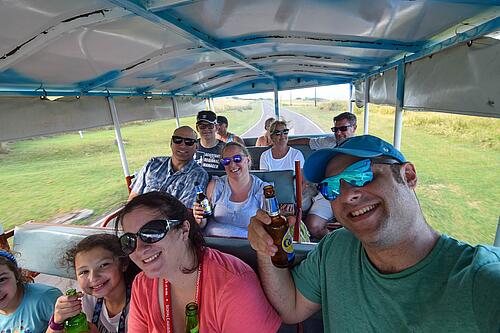 Our final stop was near Frigate Bay, where you got a fantastic view of St. Kitts and Nevis.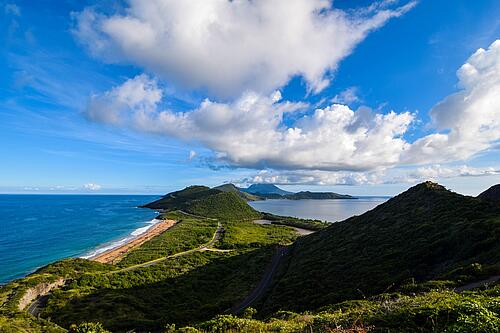 I enjoyed the ride, and it was just long enough to see the countryside without feeling too long. Luckily there was a nice breeze for most of the ride, which made it comfortable. I'm not sure how comfortable it would be in July, but our weather was great.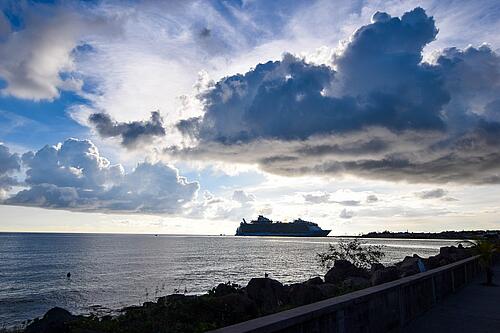 Once we got back to the pier, we got onboard the ship to relax and recuperate before our evening plans.
Our Genie had chips, salsa, and guacamole from Sabor waiting for us in the cabin when we got back.  Since we didn't eat lunch during the tour (only water was provided), it was a welcome surprise.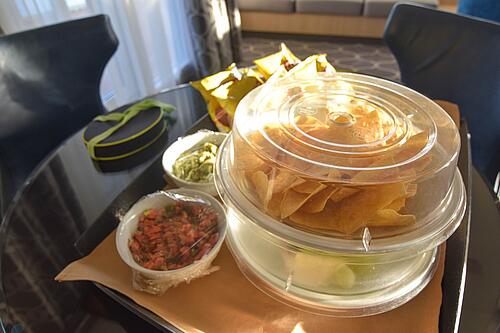 After relaxing in the cabin, we headed out for dinner.
This evening, we went to 150 Central Park for dinner.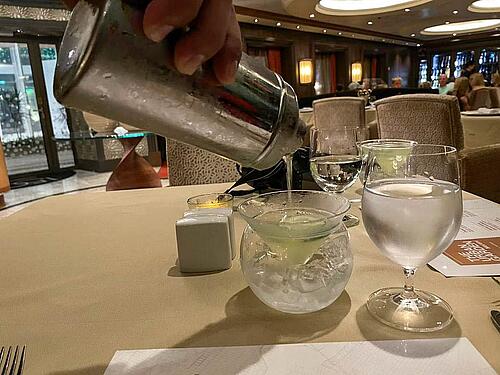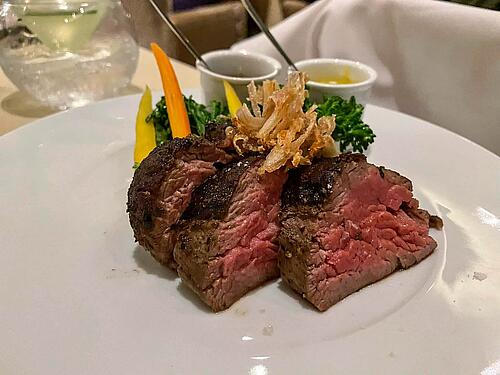 As usual, the assortment of modern American fare did not disappoint. Between the various dishes, it had a sort of Thanksgiving feel to it all, with the mashed potatoes, pumpkin bisque, and various vegetables.
We decided to call it an early night because we have to wake up super early for our excursion tomorrow in St. Thomas.