In:
Our first full day on Harmony of the Seas is a sea day, and we tried to take advantage of our time onboard.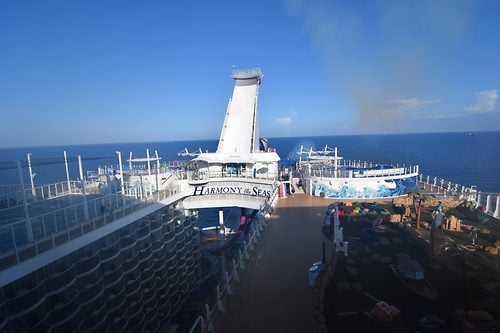 We woke up at around 8am and went up to the Windjammer for breakfast.  Even at 9am, it was not too crowded.
We signed my oldest daughter for swim lessons, which are a relatively new offering.  My daughter took lessons and can swim effectively, but she needs some refinement.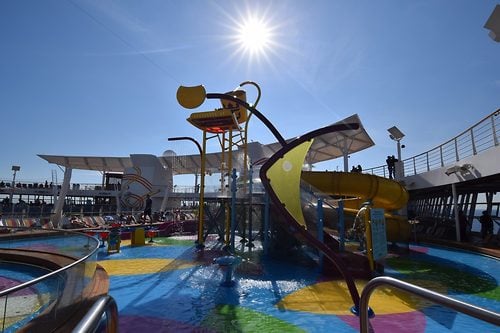 The lesson was $25 and lasted about 45 minutes.   I believe it is supposed to be a group lesson, but she was the only one who signed up for a lesson.  They offer lessons twice per day (10am and 5pm) on sea days.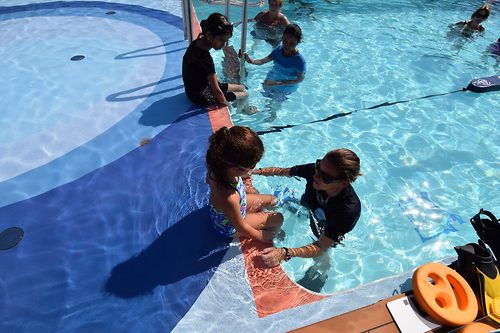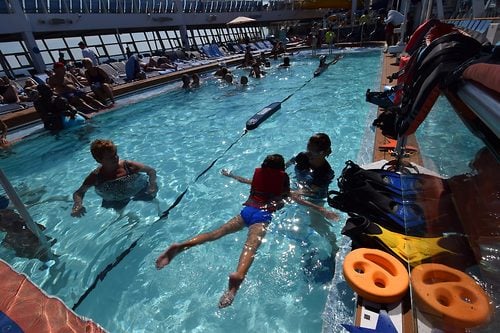 She loved the time spent, although she was exhausted after it was all done.
For lunch we went up to Coastal Kitchen.  We had no problem walking in and getting a table.  Unfortunately, my kids were not too keen on the menu so we took them after to the Windjammer for their usual fill of hot dogs, pizza and the like.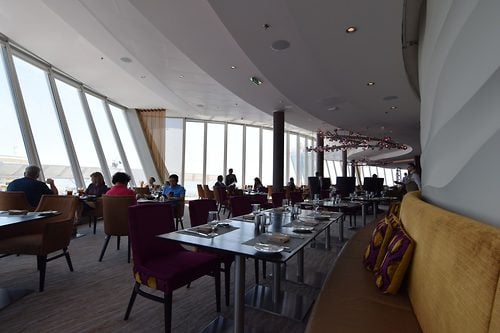 By this point my kids were in desperate need of post pool/lunch naps, so they took those.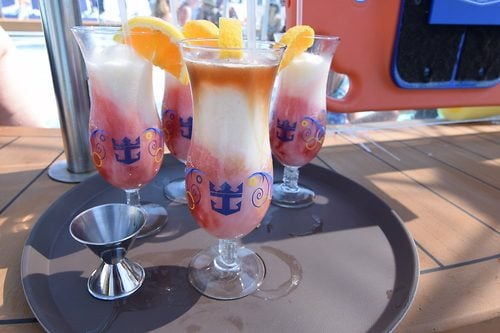 Our Royal Caribbean Blog event for the day was a bar crawl around the ship.  We started at Bionic Bar and made our way to a half dozen bars onboard.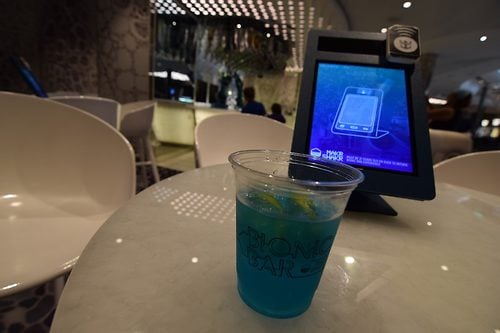 The nice thing about a pub crawl is you get a chance nto check out a lot of the bars around the ship, plus meet a lot of the folks in the group.
We finished the pub crawl with a ride down the Ultimate Abyss down to the Boardwalk and enjoyed tequila shots at Sabor.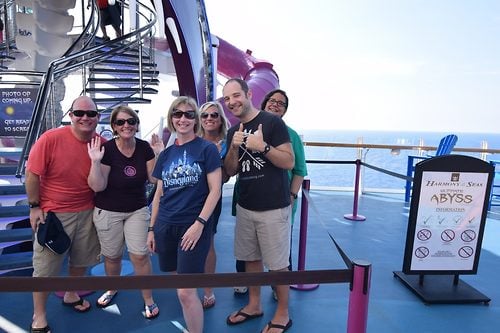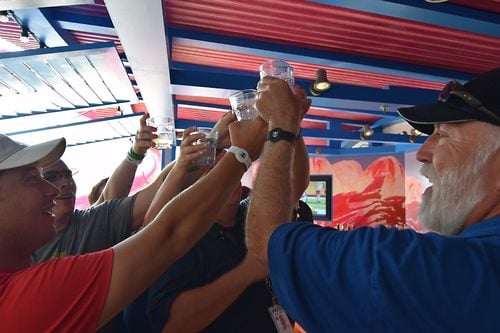 We had early dinner this evening at Izumi. We got a chance to try for the first time the hibachi option.  
Believe it or not, I had never tried the hibachi option before, so a number of folks from our group went together to hibachi to try it out.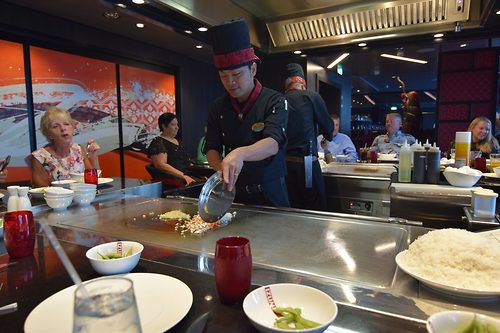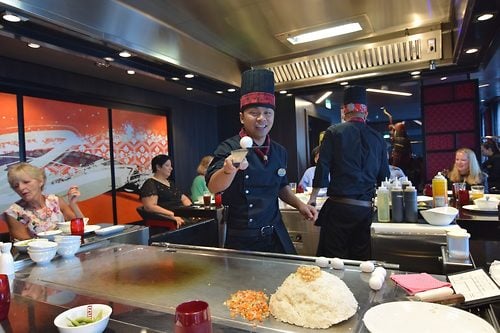 The experience was terrific, and I can understand why getting a spot for hibachi is so difficult at times due to popularity.
After dinner we walked around the ship a bit to enjoy the evening.  We covered all aspects of the cultural gamut, from live music in Central Park to meeting the Penguins on the Royal Promenade.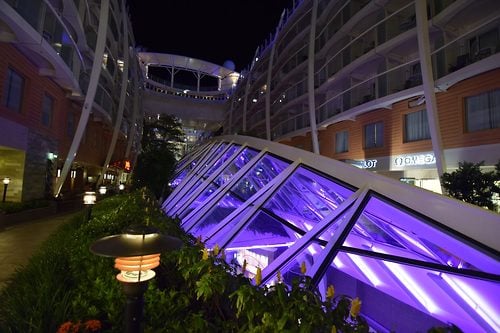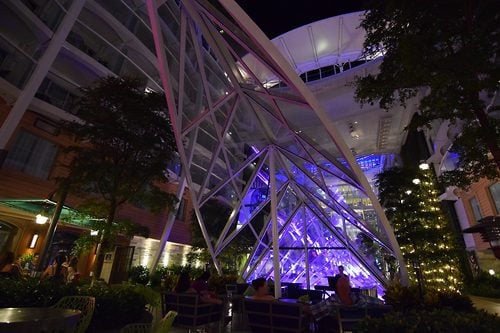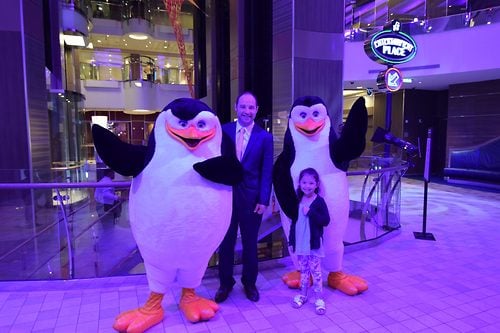 We have another full day tomorrow with our first port stop in Labadee.
Stray Observations