In:
It is hard to imagine but this is the last day of our Harmony of the Seas cruise adventure.  It has been such a fun experience, and it all went by far too quickly.
We had a late night last night, so we slept in until about 9:30am.  It pains me to not take advantage of every minute of the last day, but then again, I need sleep!
We enjoyed breakfast at Park Cafe.  Despite the fact the Windjammer is just one deck below our stateroom, I find the options better in Park Cafe and it is certainly quick.  Plus, they have the vegetable sandwich that I really enjoy.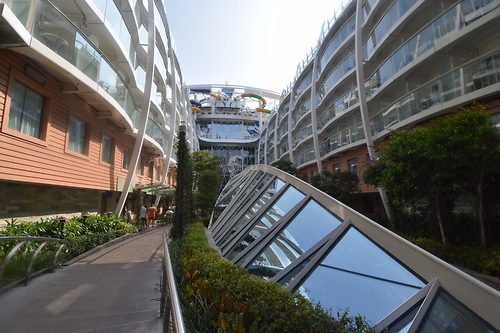 After breakfast it was time for our live podcast recording, where those in the group cruise joined me to record an episode of the Royal Caribbean Blog Podcast.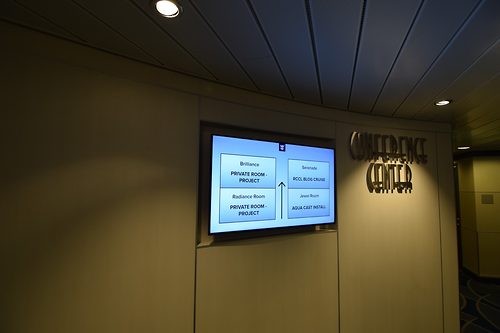 It was great talking about what we did and really enjoyed during our cruise.  Plus we had a few giveaways and leftover cake from the suite party!
For lunch, we decided to take advantage of our suite perks and order room service to the suite.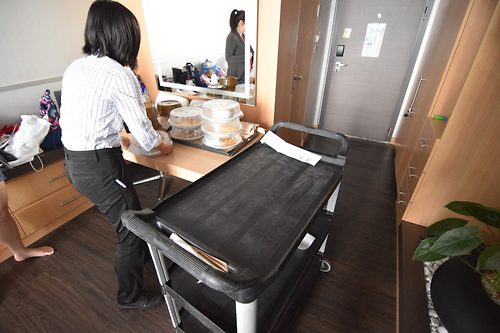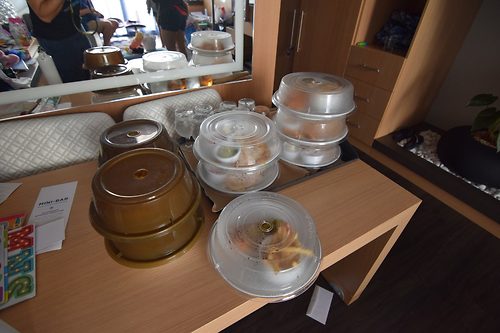 We ordered lunch via the television and it arrived perhaps 30 minutes later.  I had the chicken noodle soup and quesadilla.  The pico de gallo was really good!
My wife went to see Grease in the theater, while I grabbed a drink at the Pub for a bit.  I then took the kids from Adventure Ocean and we went back to the stateroom to relax and start packing.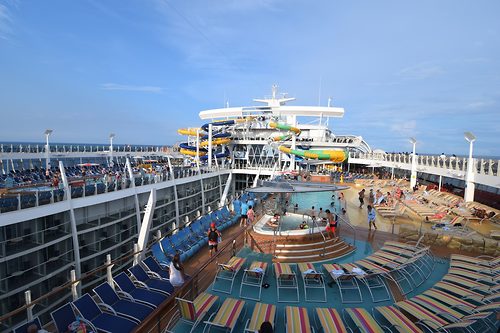 In the evening, we rounded out our last night much like every other night.  I took the kids up to the Windjammer for dinner before dropping them off in Adventure Ocean.
We got to enjoy one final sunset at sea, which was absolutely beautiful.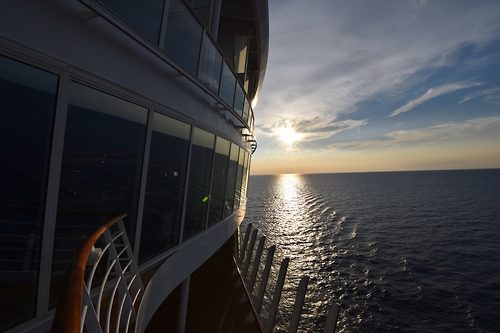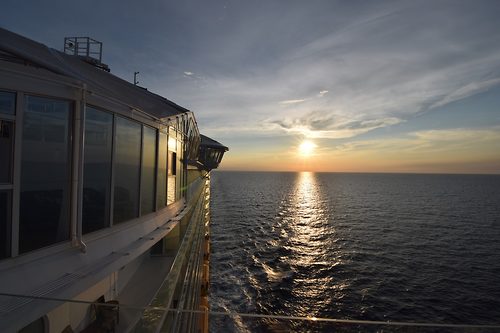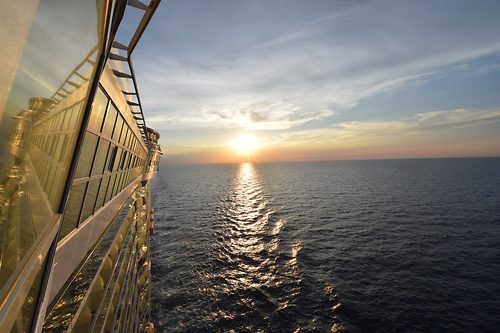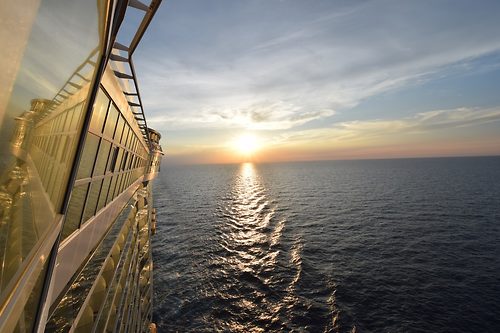 Dinner this evening was in Jamie's Italian because we really enjoyed it so much earlier in the cruise.  Plus, my wife loves the Elderflower Spritz cocktail so much.  We even sat at one of the outdoor tables because there was enough of a breeze to make things quite comfortable.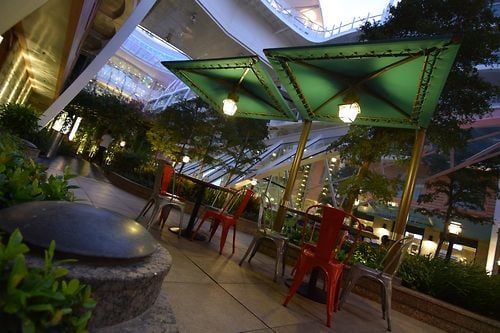 I tried the chicken cacciatore this time, and it was pretty good! Perhaps not my favorite item, but I did enjoy it quite a bit!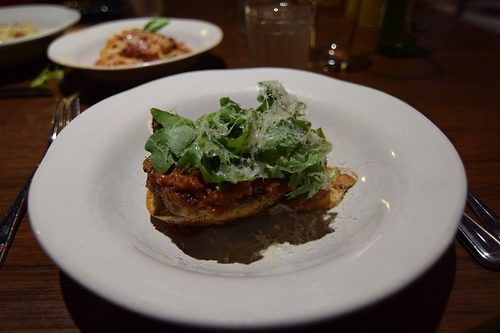 Our final activity of the evening was one last get-together among the Royal Caribbean Blog group cruise friends in the Pub on the Royal Promenade.  It was a great way to see each other one last time to wish goodbyes and figure out the next time we would all see each other again.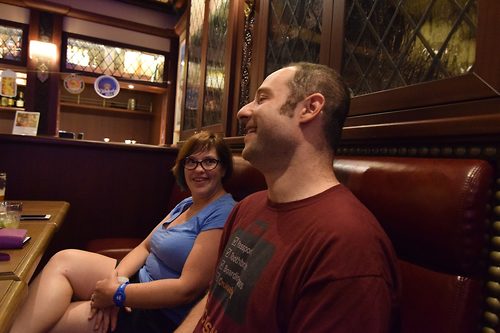 Without a doubt, this group cruise was a tremendous success, both in terms of having another great Royal Caribbean cruise vacation and putting together a fun week-long trip among friends.
I am so grateful to the nearly 100 readers who joined me on this sailing, and for the incredible memories we were able to share together.  In addition, my family had a great cruise vacation along the way and we will return home with many more memories that we will talk about for many years to come.
In retrospect, I am glad we upgraded to the Crown Loft balcony suite.  The room configuration and benefits added so much to our vacation experience.  Aside from price, I would not hesitate to recommend or stay in this kind of room again.  
Moreover, Harmony of the Seas remains my favorite Royal Caribbean cruise ship because of the wealth of activities, dining choices, events, and more.  The staff was incredible, including perhaps the best stateroom attendant we have had in many years.
Thank you to everyone for following along the fun in this live blog.  I enjoy sharing the cruise adventure with all of you, and I relished in reading your feedback every day of the sailing.
Until next time!