In:
My cruise on board Harmony of the Seas is finally here, my excitement level kept building watching Matt for three days. Since I live in Florida, I decided to fly into Ft. Lauderdale this morning for a short 35 minute flight. I landed around 9:45am and took a short $22 taxi ride over to the port. I know I could find better options getting to the port, but I was just looking for the fastest way over.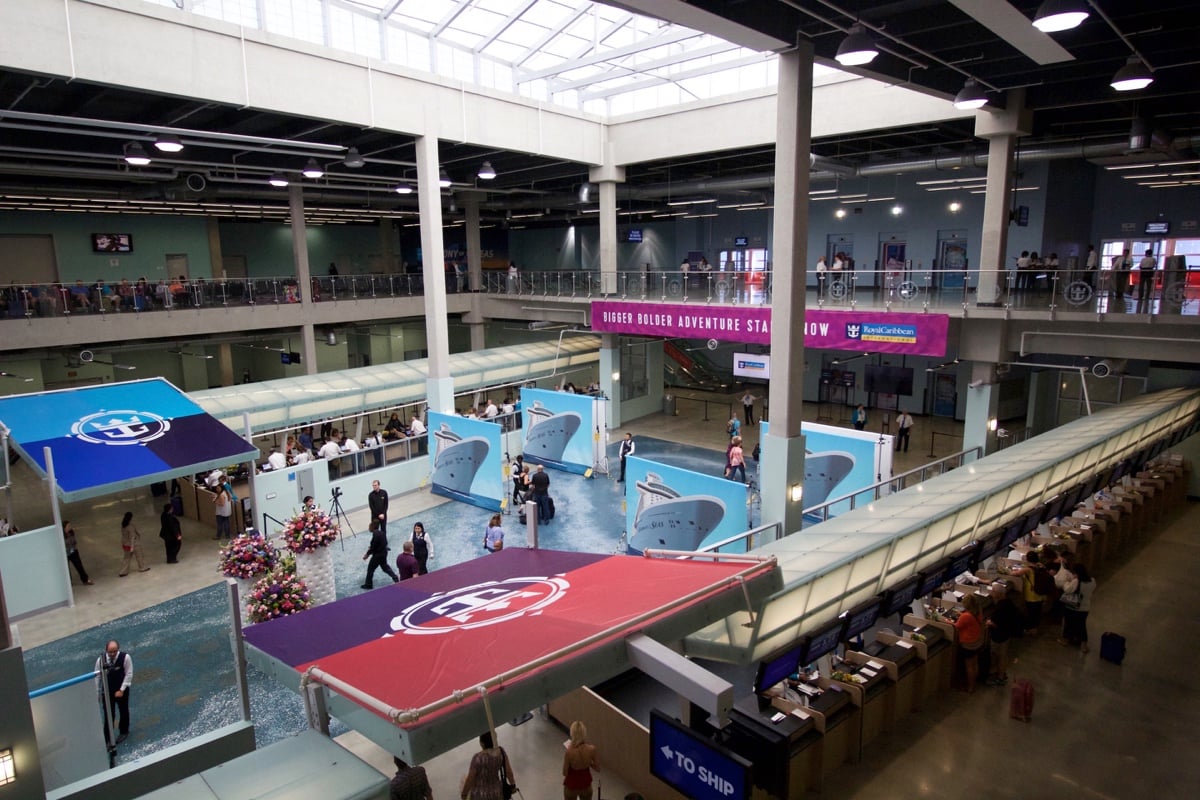 We had to wait around an hour before we could board at 11am and maybe it was just me but that was a long hour! 
 Boarding Harmony of the Seas 
 At 11:00am we were able to board the ship, and when I first walked on board it kind of felt the same as her sister ships. That is until I noticed robot bartenders in place of the Champagne bar. This new bar is called Bionic Bar, and they have two robot bartenders, which you order a drink on an iPad. If you have never seen this in person this is a must try.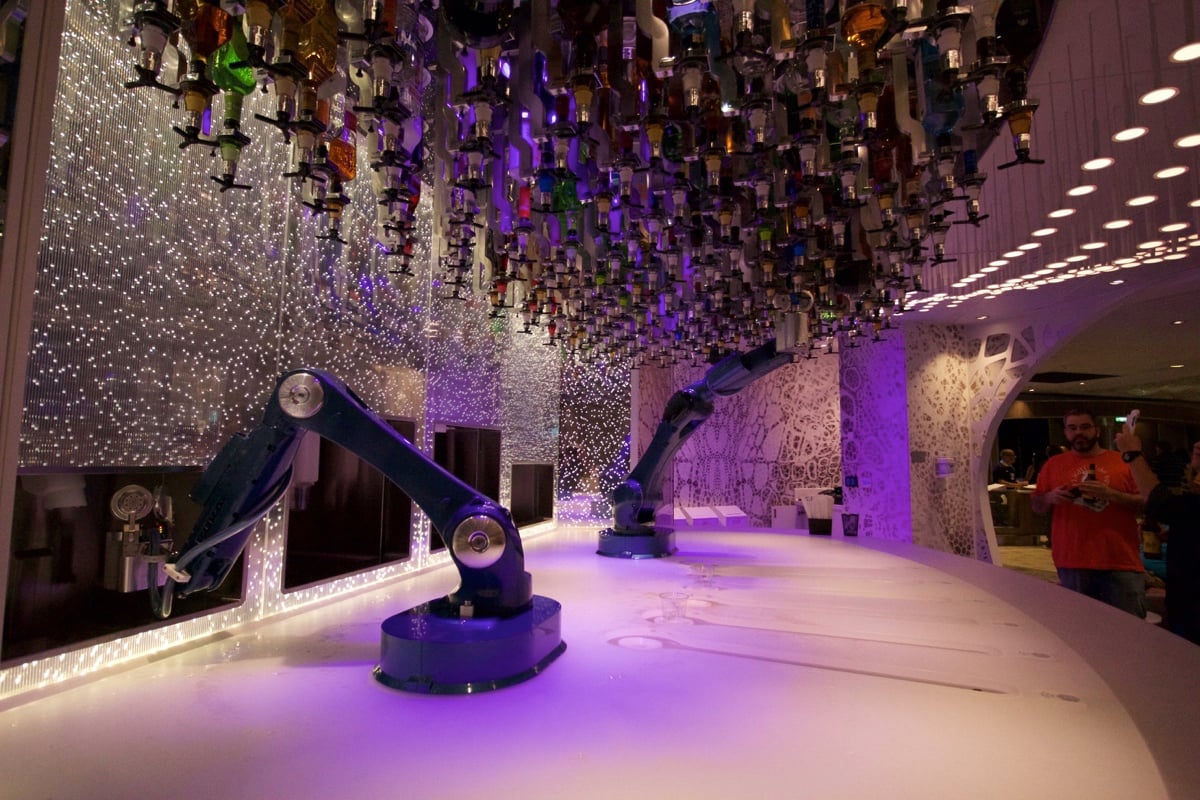 I have been craving Sabor recently seeing everyone eating there on their cruise, so I went straight to the boardwalk and they were closed for lunch. But not to worry, they are usually open for lunch at 11:30, but because we are on a special media sailing they were just doing samples. So I was a little sad, but let's just say I tried my samples. 
I decided to head up to the Windjammer for lunch and it was hands down the nicest windjammer I've ever seen. When you first arrived you walk into a side room where you wash your hands, similar to Quantum Class or Empress of the Seas. Lunch was uneventful and fast due to excitement to go explore the ship.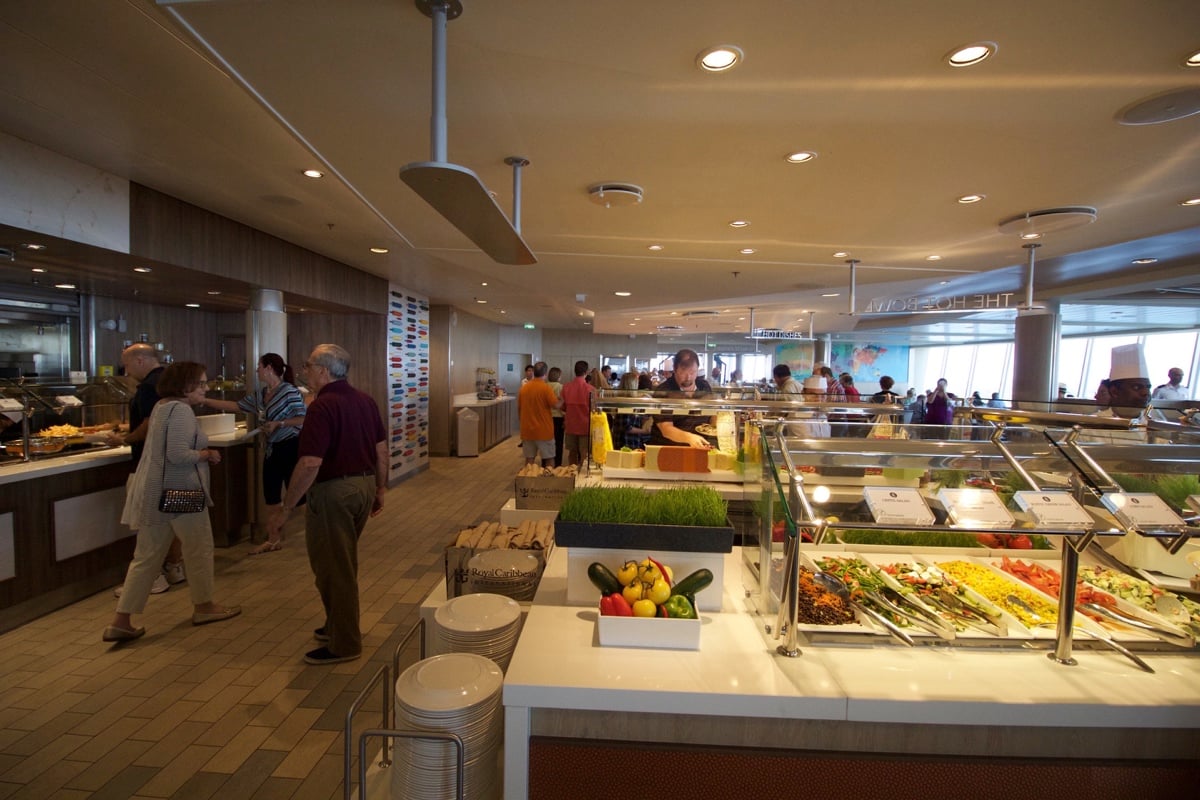 Afternoon on board 
 Our rooms were ready really fast at 11:45AM and since had some bags we headed to our cabin. I had a Central Park cabin on deck 14. If heard about these water slides for well over a year now, so I was excited to go try them out.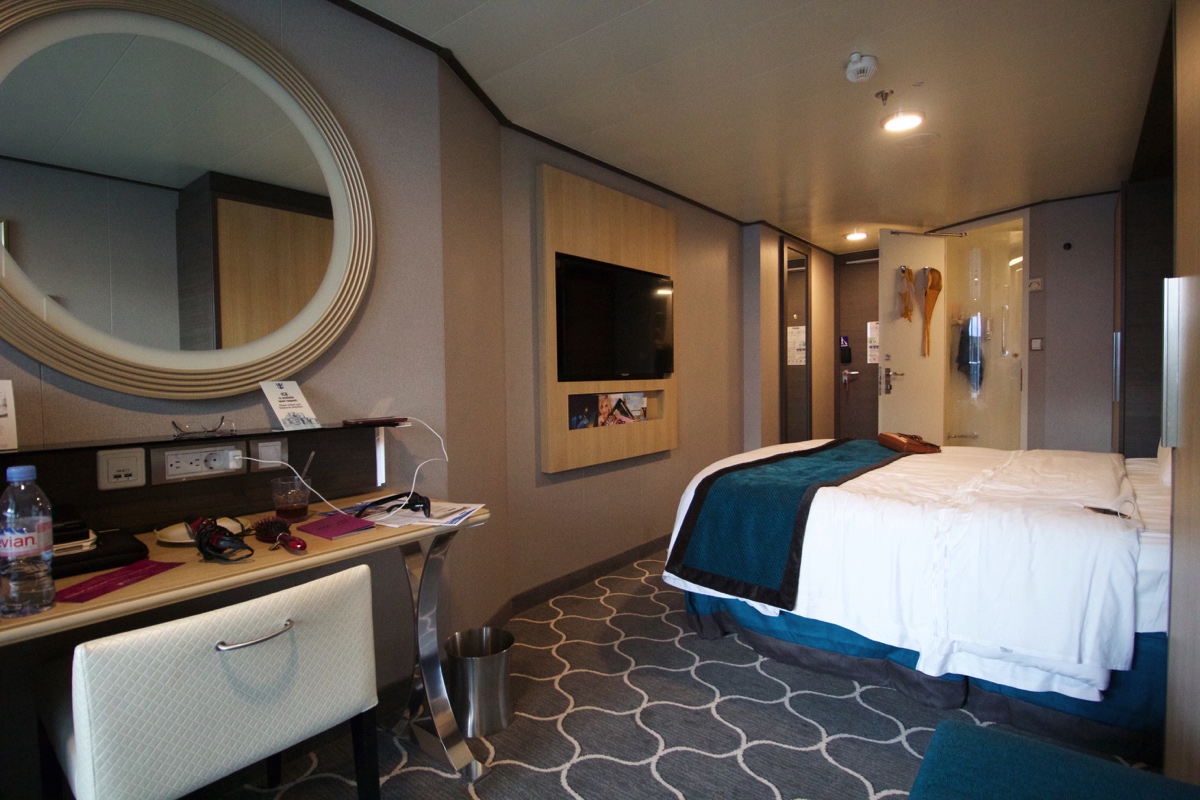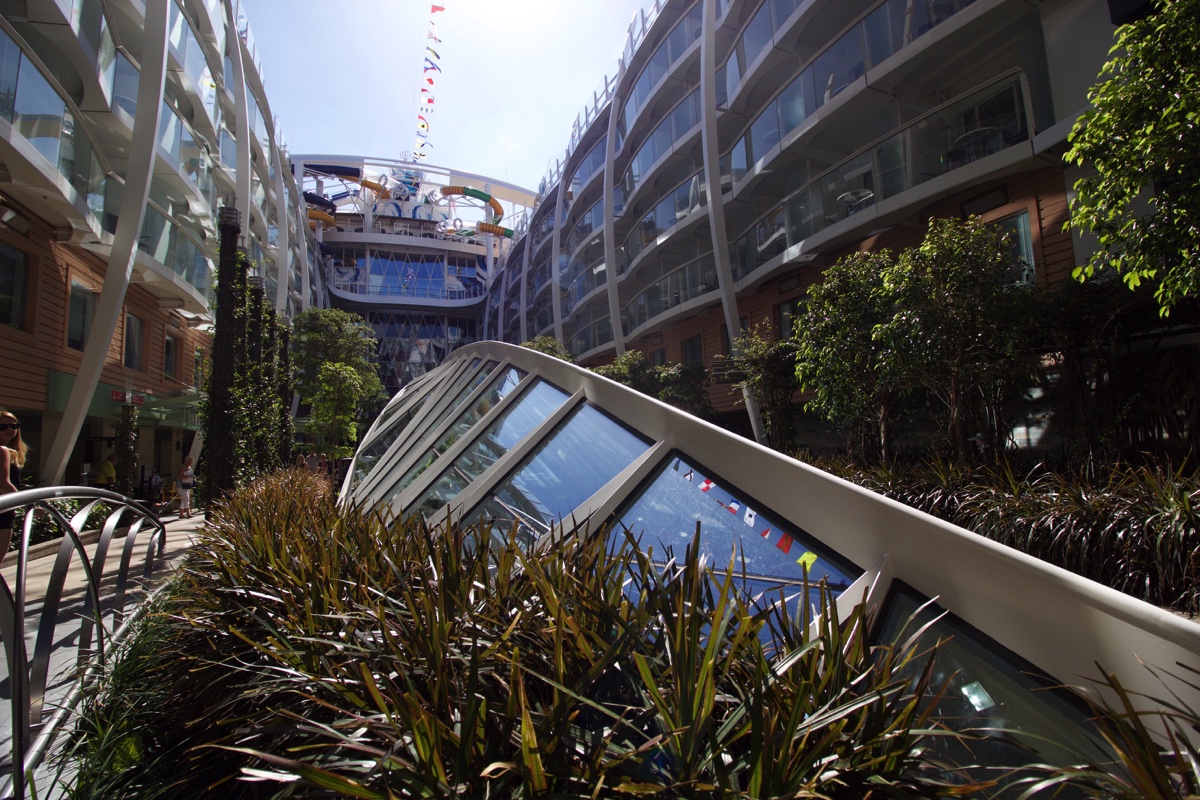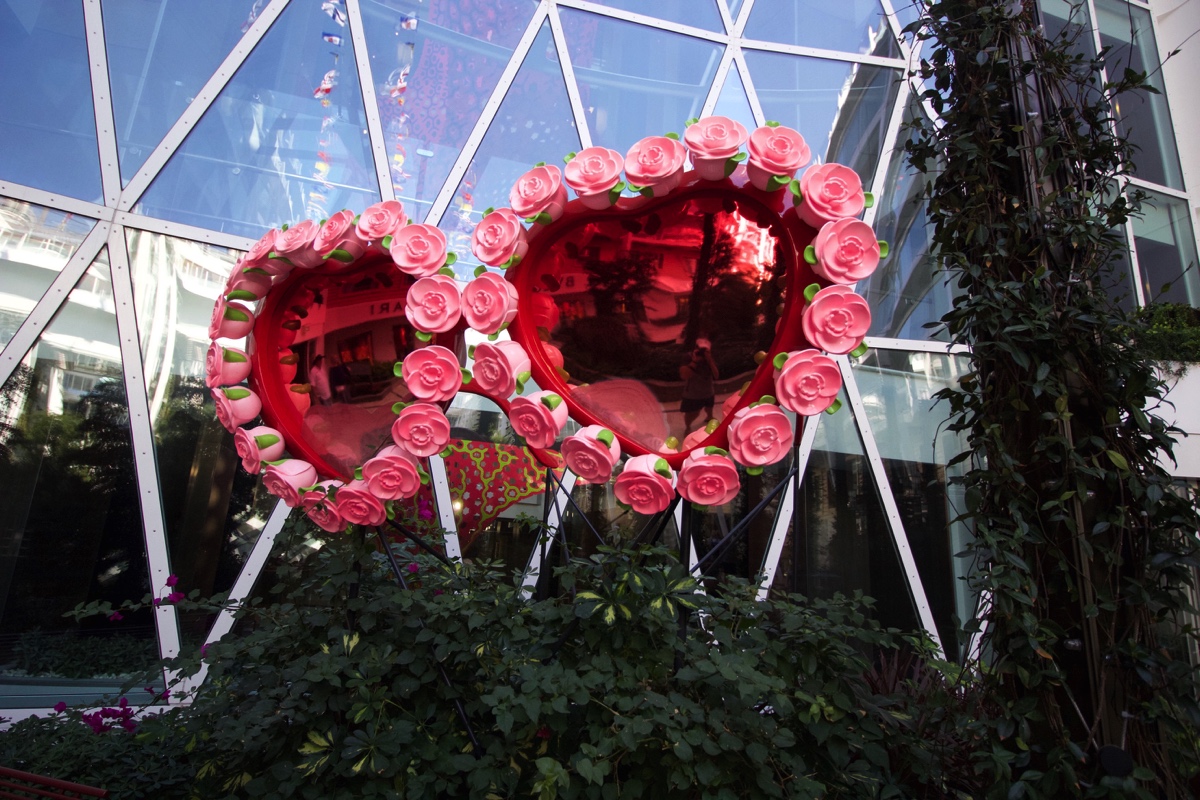 Well my friends, a little over an hour later I went down them 11 times! I just couldn't stop, and since most of this sailing is media there were zero lines.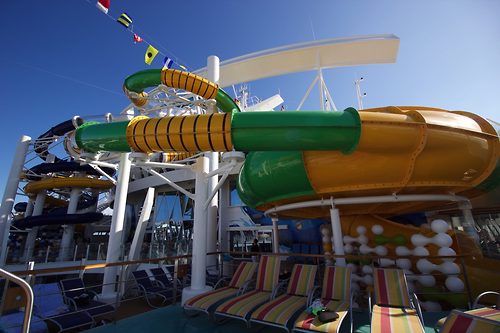 If you have kids coming on this ship, plan on likely not seeing them all day, because they will ride them over and over. It was getting close to muster time, so we decided to get out and just go explore the flowriders. Royal Caribbean's social media team had some unique cameras that take 10 pictures of you all at once to form one shot. 
 Naming Ceremony 
 Today was a special day because it was the official naming ceremony for Harmony of the Seas. All the top excutives and CEO's were on board talking about the history of the cruise line, history of Oasis class, and how Harmony came out. They made a comment that they thought about calling Harmony her on class of ships, but stuck with Oasis Class – which I'm happy they did. 
The new Godmother of the ship, Brittany Affolter was on board and got the honor to push the "button" to cause the champagne bottle break. She is a local School teacher in Miami, FL and was voted by many to become the Ship Godmother, what an honor. This event was extremely special to be apart of, and I couldn't be more honored to see it in person.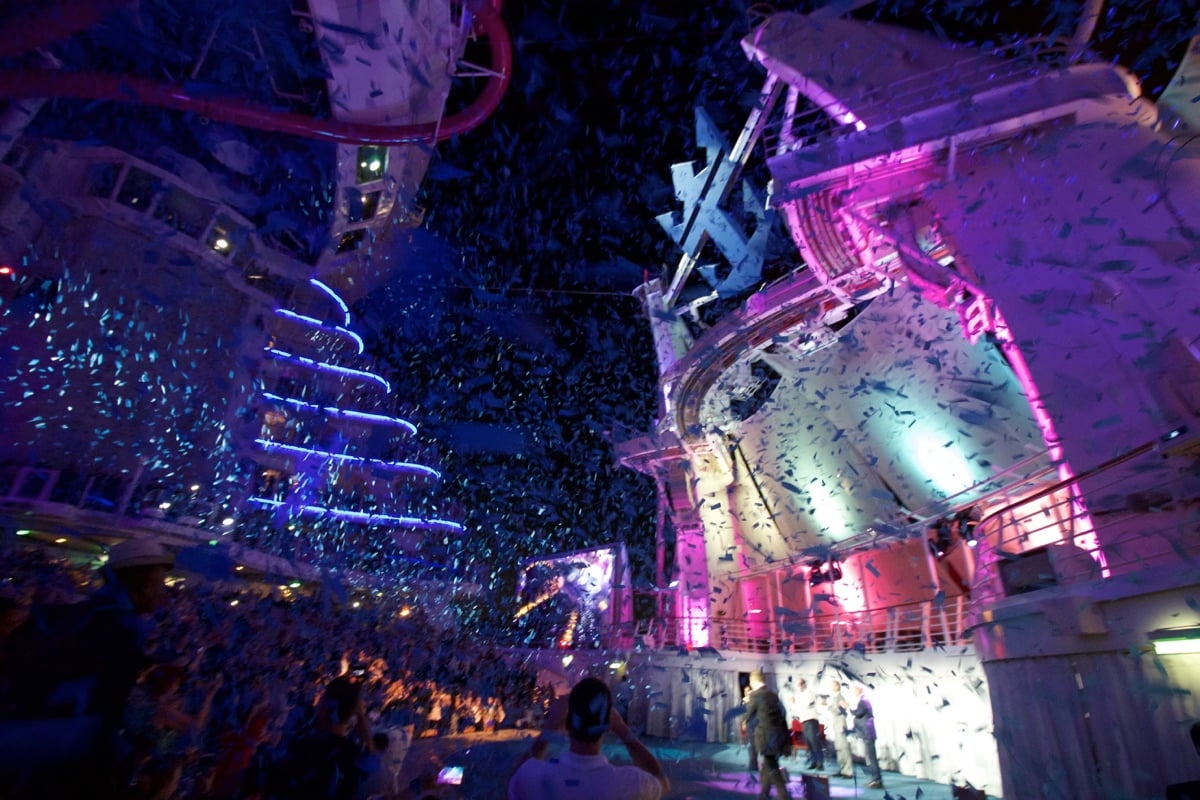 Dinner 
 Since this is a unique sailing all the specialty resturants are closed to invite only. We didn't really feel like spending 2 hours in the main dining room, so our options were Windjammer, Park Café, or Johnny Rockets. 
I decided to head for some burger and fries, why not! The meal was very fast as the venue was not that full, but they were still dancing for us. The food was great as always here, and if you have read my live blogs before you know I love their Apple Pie here.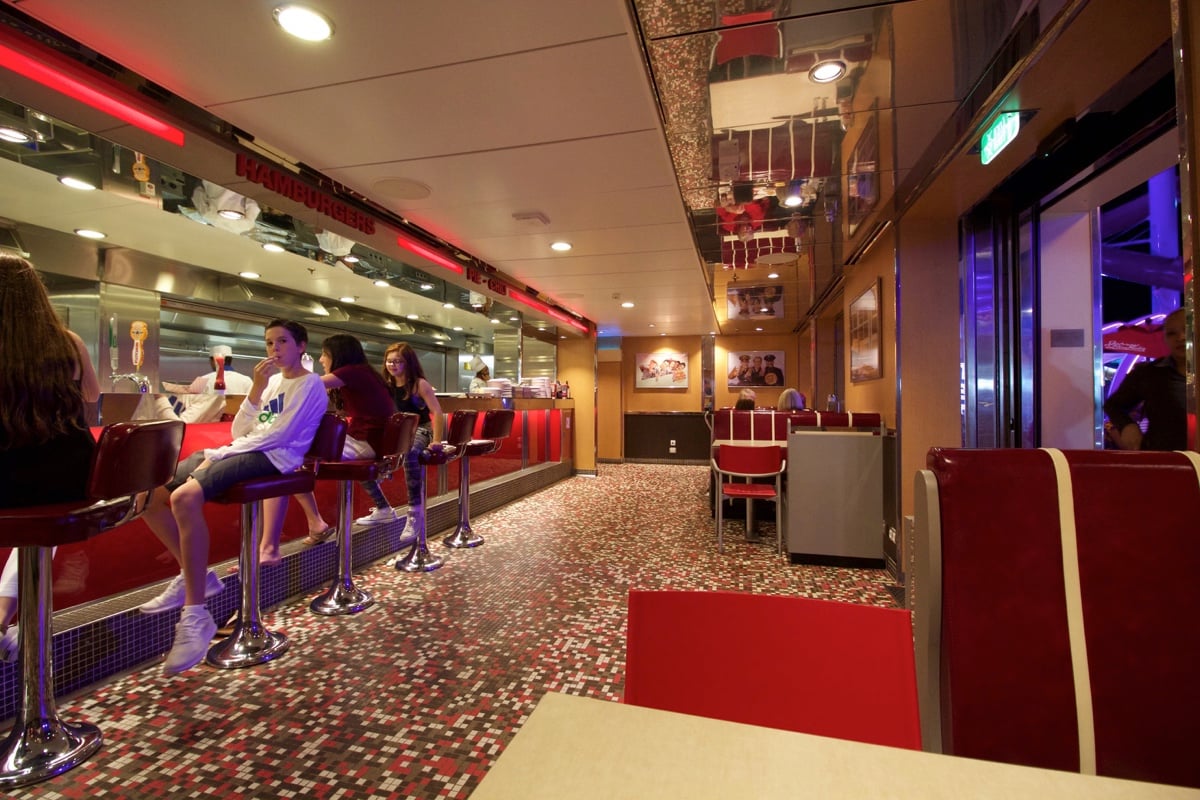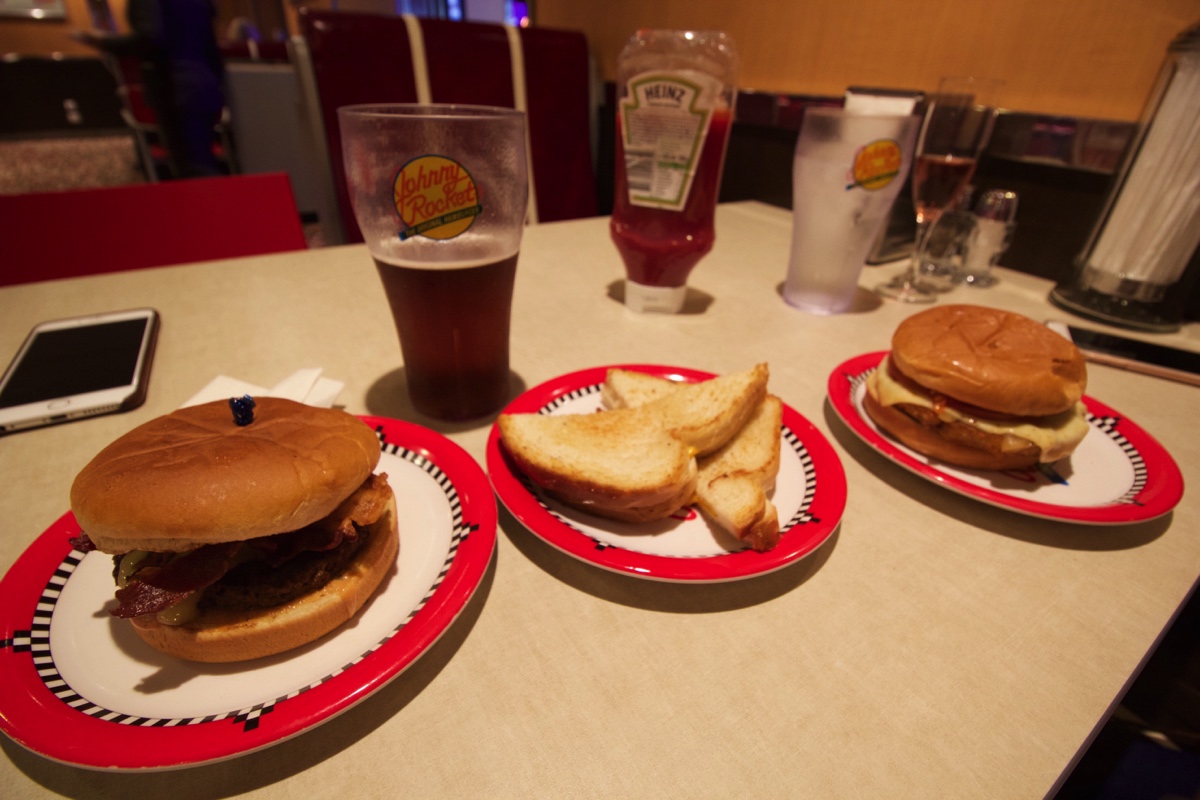 Evening on board 
We had about an hour to kill before we saw the Aqua Show, and that took us to the Rising Tide bar. This is very similar to the one on her sister ships, but this one looks a little more modern with her décor.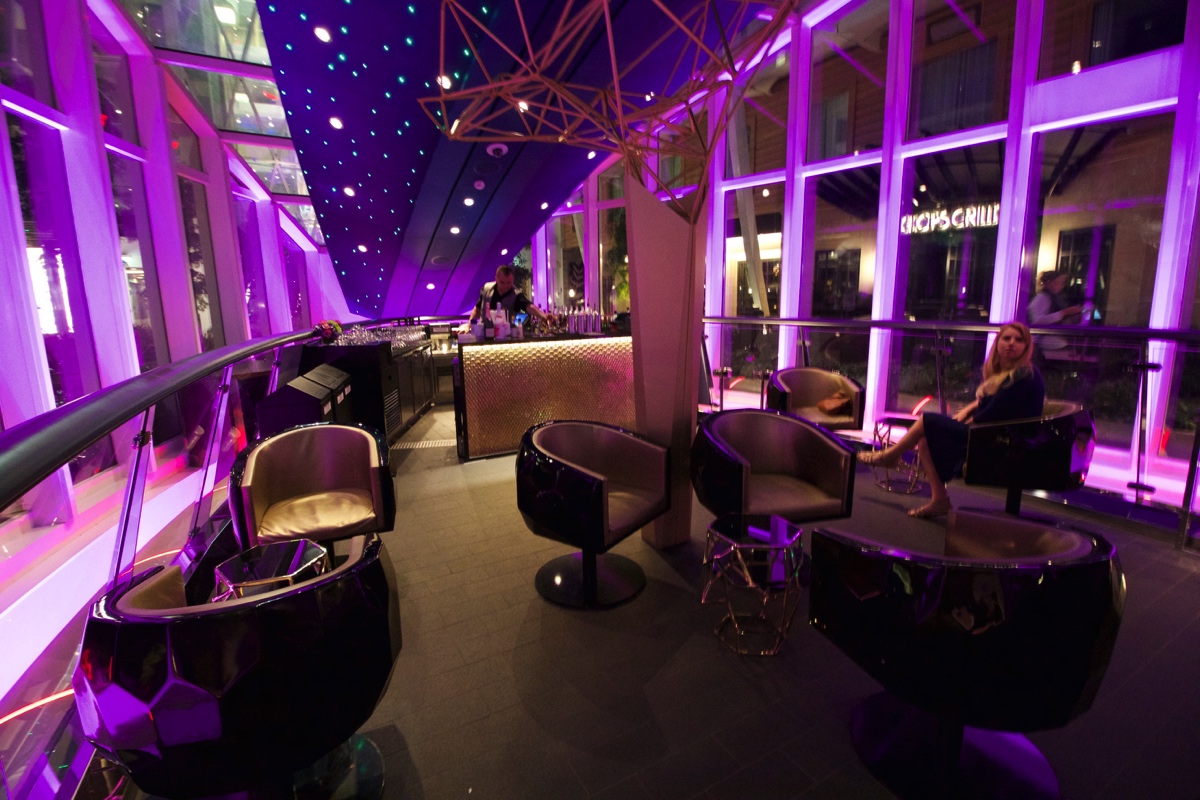 We took it down and then back up, each way takes 15 minutes from waiting period to actual rising/lowering. 
 The Fine Line – Aqua Show 
Tonight was the Fine Line aqua show at 10:30pm, and if you recall from my preview post this was one of my top 3 things I wanted to try. I actually thought after the show how I was doing to describe it.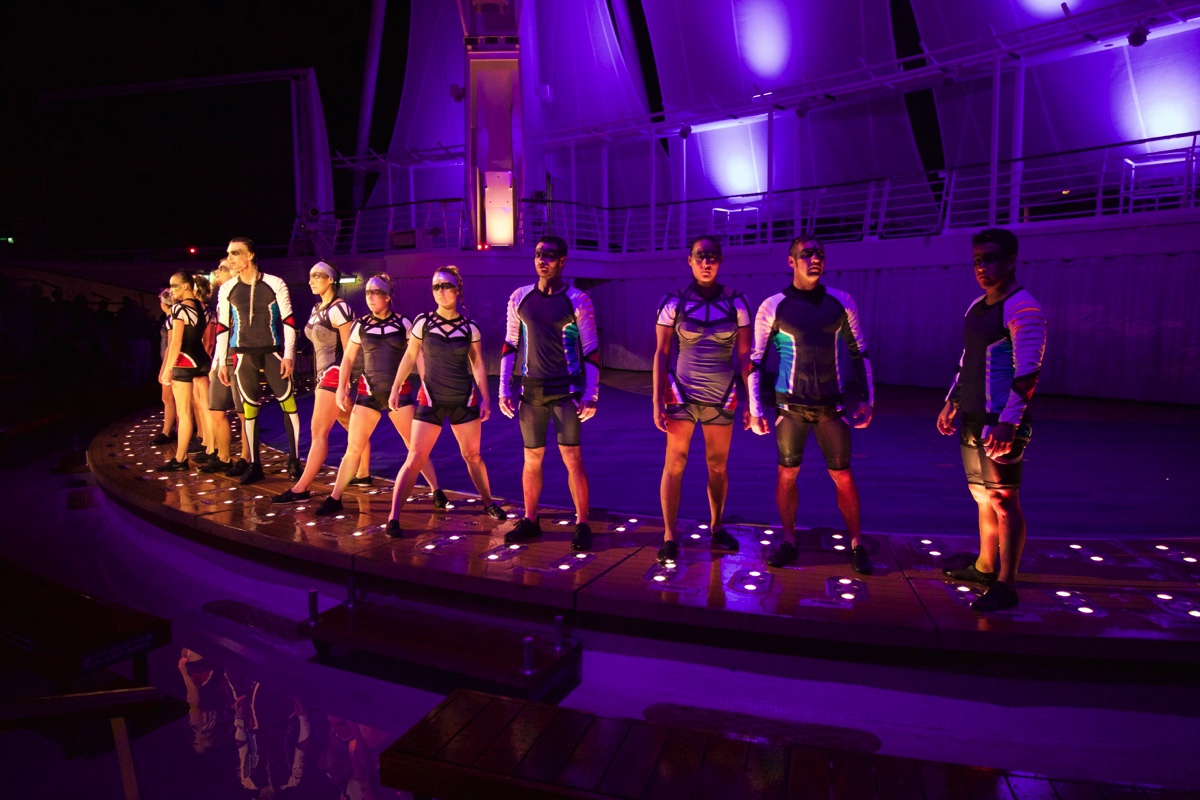 It's very different from the other two shows on her sister ships, but in a good way. There is more people flying around then diving but I really enjoyed the show. I'm actually really excited to see it again in March. 
 Late Night 
 At 11:30pm – 1am they hosted a 90's street parade that quickly changed into 80's party. But I'll take it, 90's music is slowing working it's way to Royal Caribbean. 
After a few pints at the pub, I called it a day – and what it day it was! So action packed from the moment we stepped on board. Tomorrow we are in Nassau from 12-6pm, but I plan to stay on board and enjoy our last day.