In:
Our second port stop brings us to the port of Falmouth, Jamaica.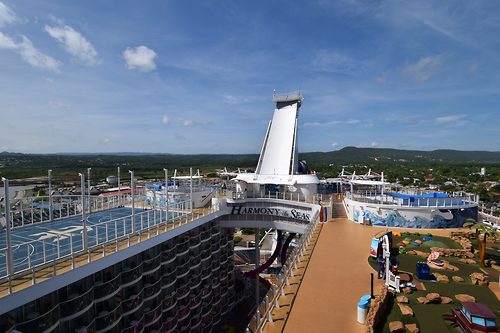 Our shore excursion did not begin until 11:45am, so we took the opportunity to sleep in.  Surprisingly, the kids actually slept until almost 10am, which means we all got a chance to catch up a bit on some lost sleep.
We arrived in Falmouth right on time, and had breakfast at Park Cafe.  The kids like a simple cereal breakfast, while my wife opts for the bagel bar and I get the vegetable sandwich.  Happy faces all around.
When it was time for our excursion, we met up and boarded a bus to take us to Bamboo Beach. This is a Royal Caribbean excursion.
Bamboo Beach is a group excursion that we invited everyone who booked into our group to join us for.  It is a beach excursion that features lunch and drinks a plenty.
We boarded coach buses to take us about an hour and a half to the beach, which is near Ocho Rios.  That is a long ride, but it had some great air conditioning that kept us all very comfortable.
Once at the beach, we found seats in the shade and enjoyed a day full of swimming.  We spent about 3 hours there, and my kids spent nearly the entire time playing and swimming in the ocean.  It was the perfect water temperature and rock-free sand.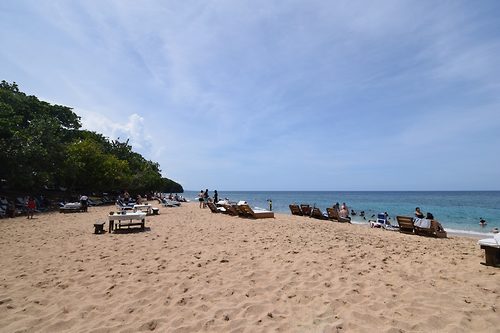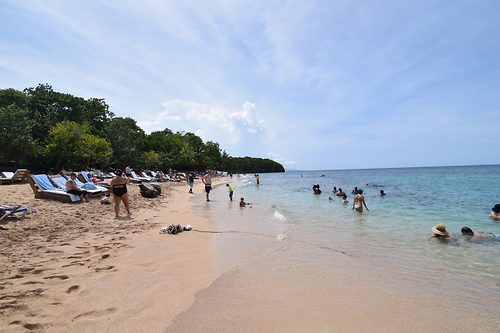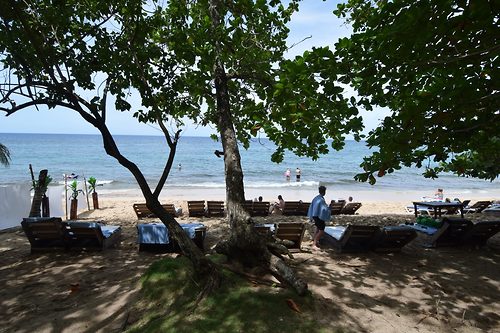 I liked the beach, which had just the right amount of waves and perfect temperature. 
Like many beach excursions of this nature, it seemed like the beach oversold how many people could visit and service was spotty at times.  
The buses brought us back to Falmouth about thirty minutes prior to our all-aboard time, which meant we all had to get back to the room for much-needed showers and a change for dinner.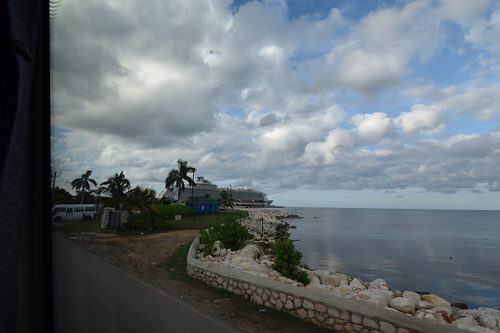 I brought the kids for a bite to eat in the Windjammer and then dropped them off at Adventure Ocean.
Dinner this evening brought us to Jamie's Italian in Central Park.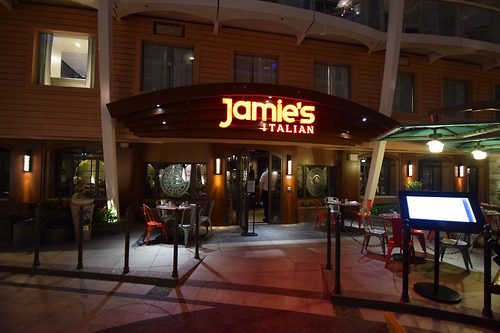 We dined at Jamie's Italian on Harmony of the Seas in July, and this meal was even better than last time.  I think the menu has hits and misses, but we seemed to do quite well with our choices.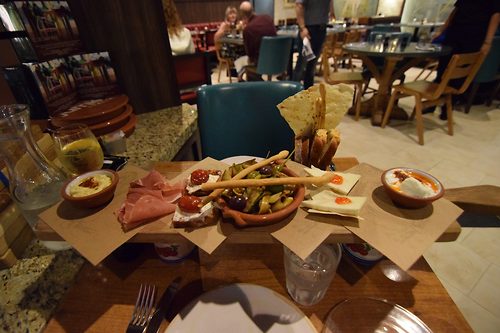 I tried the burger, which had great flavor. Plus, our waiter told us Jamie Oliver crafted the burger to be healthy(er), so I took solace in less guilt.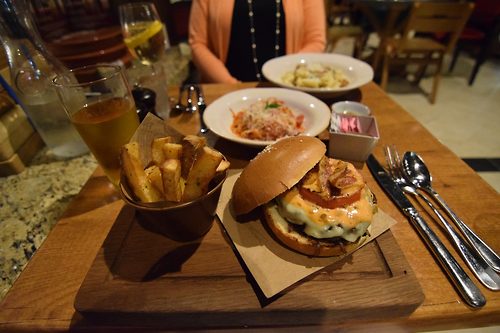 For dessert, we got a sampler dish that allowed to try all of them.  So good and so filling!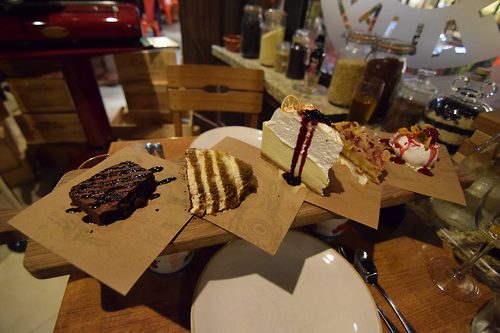 Our entertainment this evening brought us to Jazz on 4 for some live jazz music.  Terrific talent in a fantastic venue.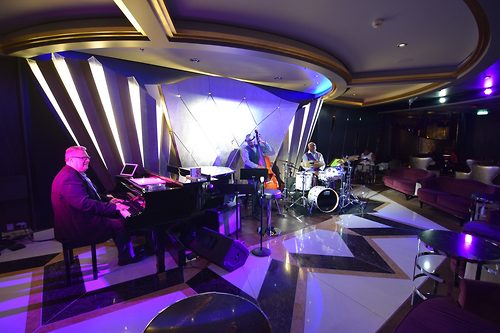 Tomorrow is another sea day, and that means more time to try out a few different things on Harmony!
Stray Observations