In:
Today was our last port of call in Cozumel, Mexico. We arrived at 8am and staying until 7pm, so we have a full day in Mexico. I had booked a beach day at Nachi-Cocom for $55. This is an all-inclusive beach venue, and when you make reservations online you pre-pay $11 at booking.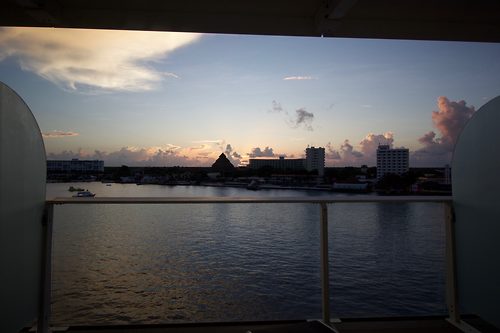 I've been coming to Nachi for many years now; it's almost time to explore some other options in Mexico. We had four Carnival ships, one NCL, & one Royal in port today. Needless to say, the port itself was packed. They did have the taxi line very organized; our ride was $17 (up to four people).
Nachi-Cocom was way over booked, today with around 150 guests. I talked to the staff there, about why they had more guests than usual. They mentioned because ships keep changing their schedule and guest who have booked for other date are being honored. They are trying to take care of those guests who booked, but it seemed a little overran today.
There was about twenty of us in the group cruise that booked Nachi today. I really enjoyed being able to spend the day with them. At 4:30pm we started to wrap up and make our trip back to the ship. The staff at Nachi calls a taxi for you and they arrive in a matter of minutes.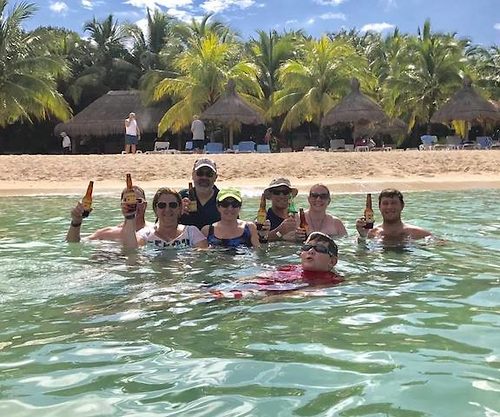 Dinner tonight was at Jamie's Italian at 7:30pm. I mentioned that I didn't love the meal here night one, so I wanted to try it again. I made our reservations about two hours prior to our dining time. I left night six open so we could decide later in the week what we wanted to eat again. We didn't order the large meat try since we found out, that's a meal in itself! We had a lite starter and some pasta for the main course. I was really pleased with the meal, and a fan of Jamie's now.
Tonight was the Quest adult game show in Studio B. They had battle of the sexes in the same venue right before, so getting seats together was a little struggle.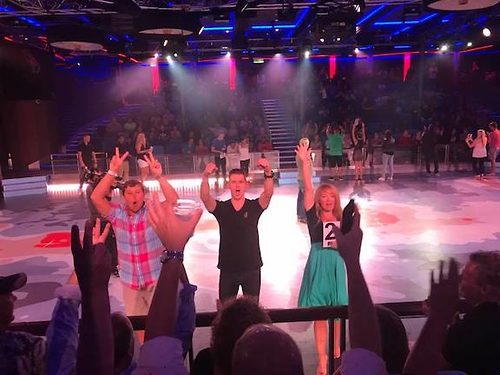 I played as our team captain, and sad to report, we got second place. The game was so much fun, and I think a lot of my friends got some funny pictures of me dressed up.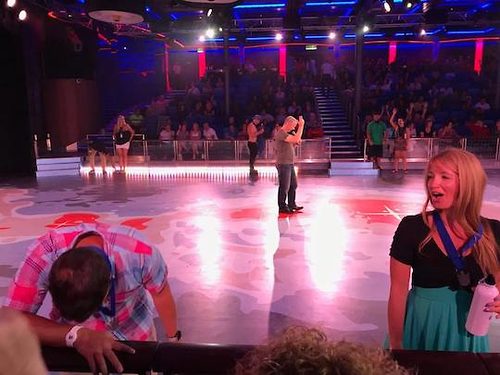 Well tomorrow is our last sea day, as we head back to Florida.