In:
Our fifth day brings us to the island of St. Kitts, and it is also our last port stop.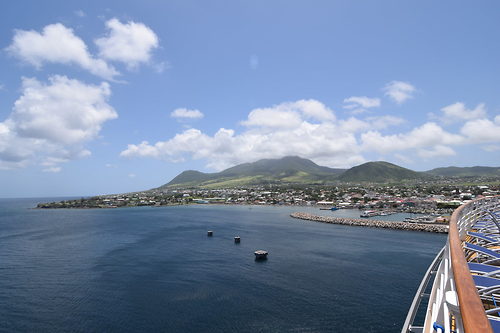 Unfortunately, I did not have the opportunity to get off the ship and see the island because I had to work today.  From the looks of it, I would say the weather made for another beautiful day for many that chose to take various excursions around the island.
My morning began with coffee and breakfast at Park Cafe.  I opted to go there to enjoy my favorite breakfast food on Harmony: the vegetable breakfast sandwich.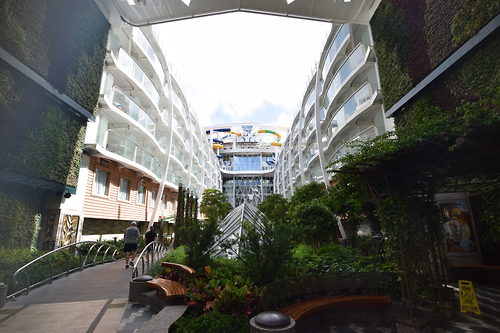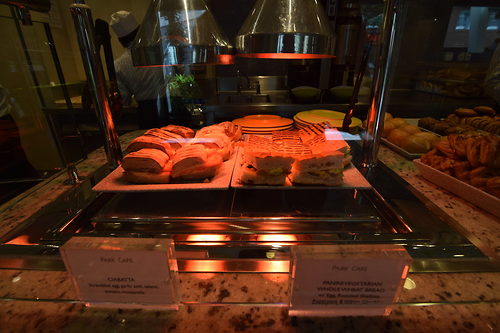 My wife spent her morning doing some shopping in the Port Zante dockyard area.  She picked up some clothing for our daughters and a bag for herself.
I had a productive morning of coding, which culminated with my wife's return from on shore to enjoy lunch together.
We went up to the Windjammer for lunch.  Being this is a port day, there were not many options to consider other than the Windjammer.  I particularly liked the Thai Chicken Curry, while my wife opted for the pasta station.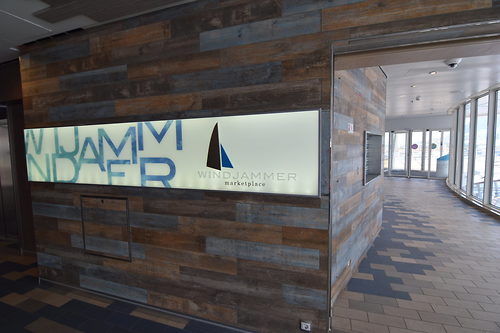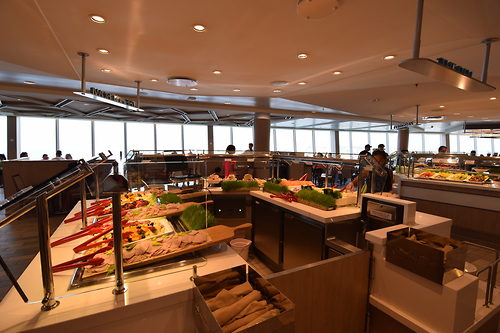 After lunch my wife tried her hand at the Perfect Storm slides. She said the champagne bowl slide was not open (slated to open later in the afternoon), but she did try the racer slides.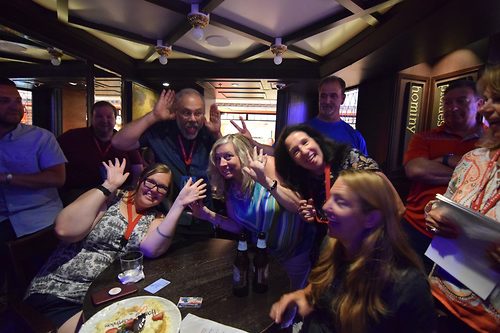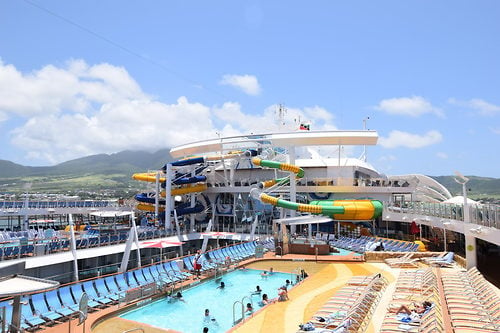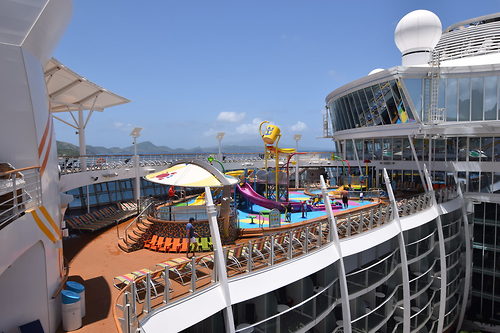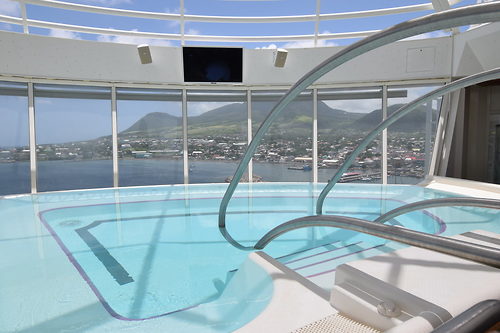 She found the blue to be faster than the yellow.  With both slides, she found them to be a longer ride than she expected and she too got stuck in both. She did find it was better to push off the top of the slide with your hands than doing the "butt scootch" because you can vault yourself with your hands to get back up to speed.
I had a quiet afternoon, with the highlight getting more coffee from Cafe Promenade.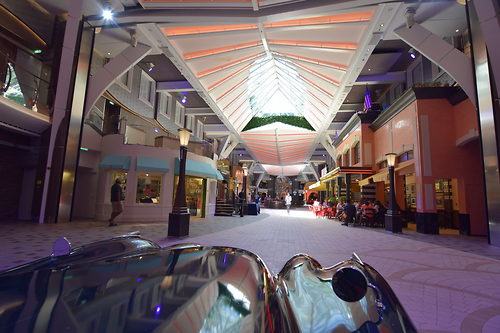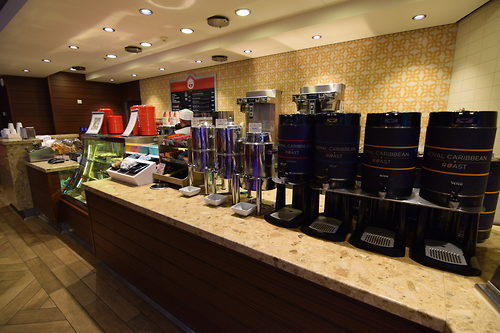 I also got a nice dessert delivery in the afternoon.  Thank you snack gods!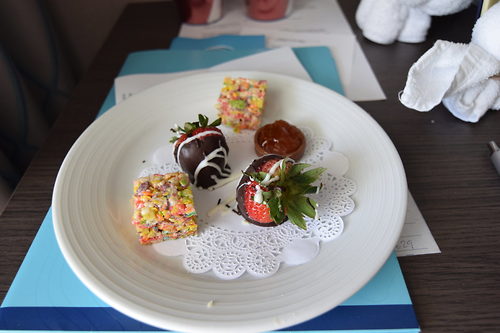 I wrapped up my workday and headed down to the On Air Club to try something brand new: A Royal Mystery escape room game.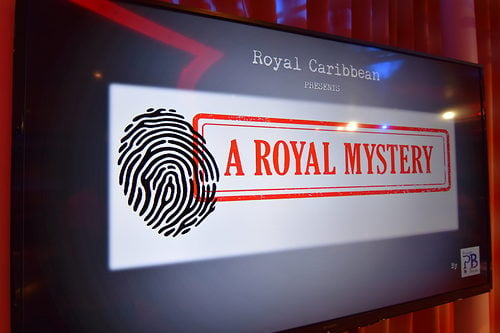 This is a new escape room game that was added to Harmony of the Seas, Brilliance of the Seas and Ovation of the Seas.  The show is or will be added to other ships too.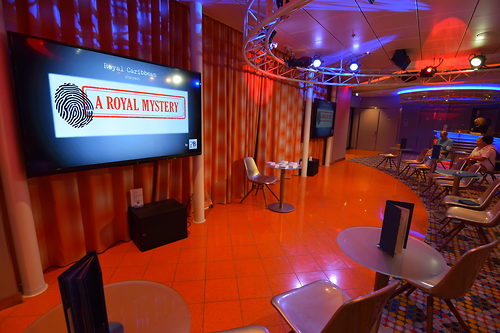 Essentially, it is a game where teams compete to solve a number of riddles, clues and games that will lead them to solving a murder mystery. Think the classic game of "Clue", mixed with puzzles.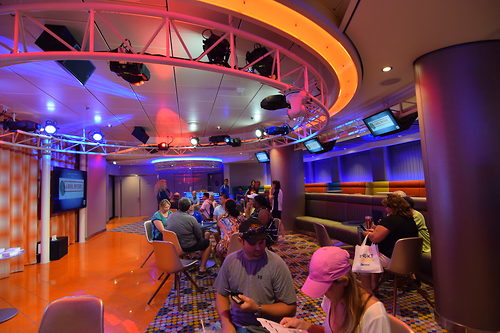 Our team did not win, but it was still a fun time.  I found some of the puzzles in A Royal Mystery to be quite difficult and after learning the solutions later on, would have never figure them out.  Unlike Escape the Rubicon (the other escape room experience on Harmony of the Seas), there is no additional cost for A Royal Mystery.
The escape room worked up an appetite, so we headed to Central Park for our dinner at Jamie's Italian.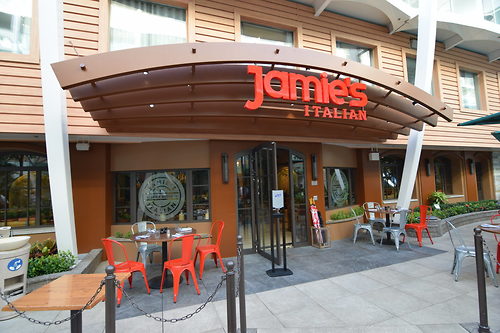 This is my first time dining at Jamie's Italian on a non-Quantum class ship and one thing I noticed is the menu has a few variations from other Jamie Italian locations on Royal Caribbean.  That is a welcome change, since seldom do we find menu differences between specialty restaurants across the fleet.
For my entree, I picked the spaghetti puttanesca (minus the anchovies).   It was terrific!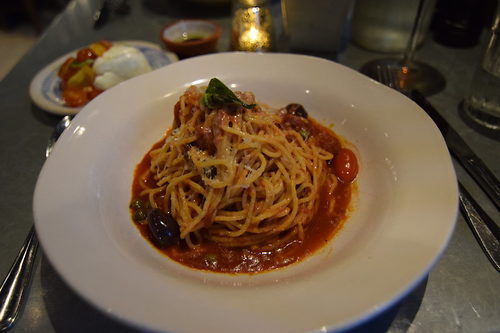 Our server, Caterina, was wonderful and made very good recommendations.  She did, however, warn me before I ordered a drink she did not like but I insisted on anyway.  I like to think I have a pretty high tolerance for drinks, but it tasted so bad! Alas, some folks on Facebook indicated they enjoyed it, so I suppose negroni is an acquired taste. 
We grabbed a few cocktails after dinner around the ship, and even met the characters from Trolls (to the chagrin of our kids back home).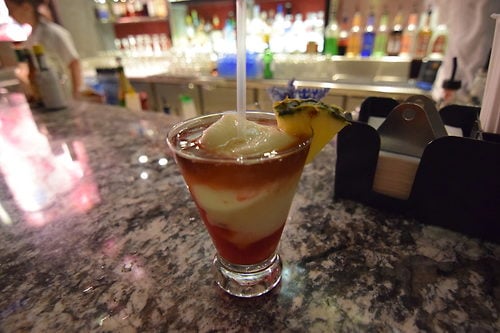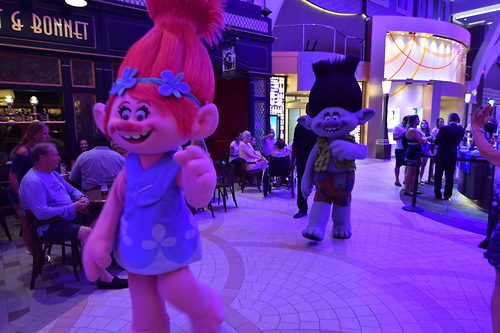 Our evening entertainment is my favorite show on any Royal Caribbean ship, Columbus, the Musical.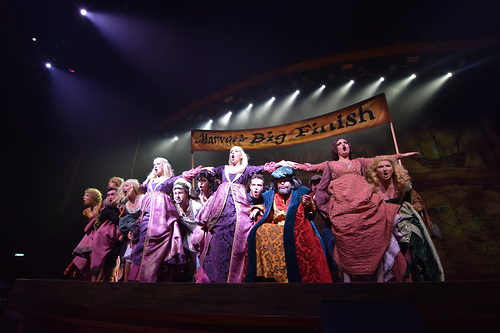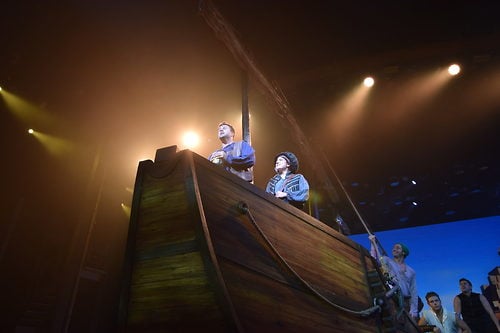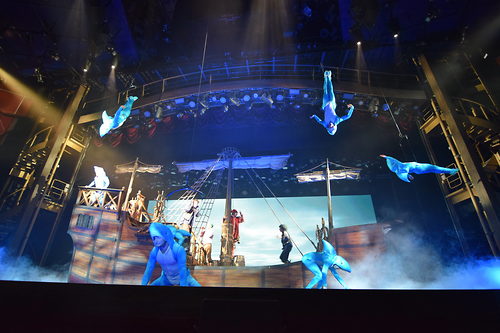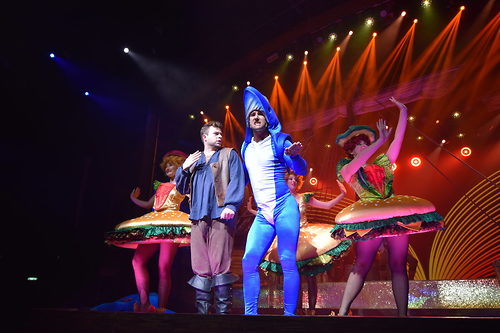 Much of the cast has changed since we saw it in November, but this cast absolutely nailed it!  The show is such fun, and I love the songs and comedy mixed in.  Hoping we can catch the final showing tomorrow.
Tomorrow is another sea day onboard the world's largest cruise ship.
Stray Observations
There is just one coffee size at Cafe Promenade and Park Cafe. I would call the one size "medium".
According to the crew member at Cafe Promenade, they added the coffee menu behind the bar on this sailing.
Our cruise director, Abe Hughes, had a cameo in Columbus.

Check out the line for guests to see Trolls.  I spoke briefly with the crew members escorting them out, and they indicated it is just the Trolls that get this kind of reaction.  If you do not have kids under the age of around 12, you wont understand.