In:
I am back onboard Harmony of the Seas and it feels great!
Today, began our two-night Harmony of the Seas adventure.  After a quick, but busy two day respite, my wife and I hopped in the car bright and early to head to Port Everglades.
This is a two-night sailing, where Royal Caribbean invited members of the media, travel agents and other VIPs to preview this new ship.  As a guest of Royal Caribbean, I was looking forward to meeting and chatting with the people in the company that make everything work.  I have been on these sort of media sailings previously, including Quantum of the Seas and Anthem of the Seas.  They are great opportunities to not only see the ship, but meet the folks in charge.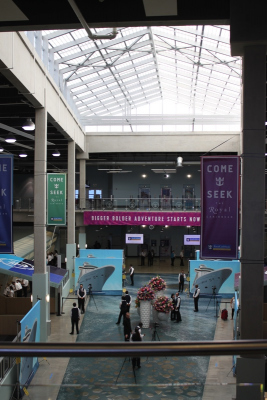 We arrived in Port Everglades by about 9:45am, and were in line for security rather quickly.  One difference with this embarkation process was we were given boarding groups, although we were still seated according to our Crown and Anchor Society status.  We were in boarding group 1, so we were onboard a bit after 11am.
Once onboard Harmony of the Seas, it was time to explore. We started out with lunch in the Windjammer, a Hochberg family tradition.  Great spread, as always, and I got to enjoy another lovely lunch on Harmony.
Being back onboard, I did feel a great sense of relief that I was not trying to see the entire ship at once.  That being said, there would be plenty to do onboard today.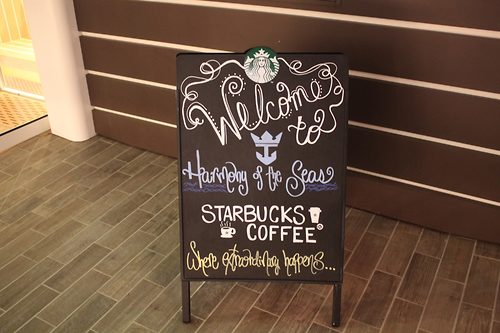 During these preview sailings, there are various staterooms open for guests to see. I saw some of the loft suite rooms, which are stunning.  I am not certain I will ever have the opportunity to stay in one of those kinds of rooms, but I can certainly dream about it!
Our stateroom was ready rather early, and on this sailing, we are staying in an ocean balcony stateroom.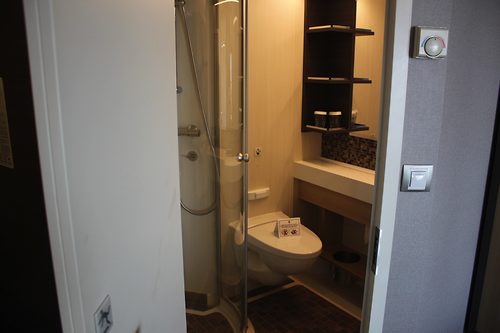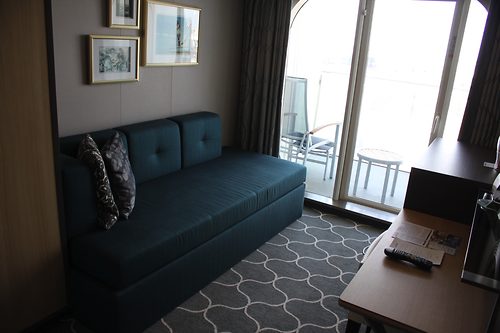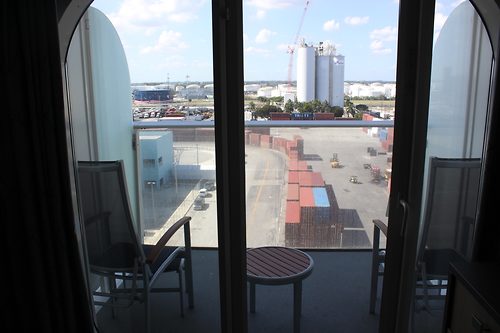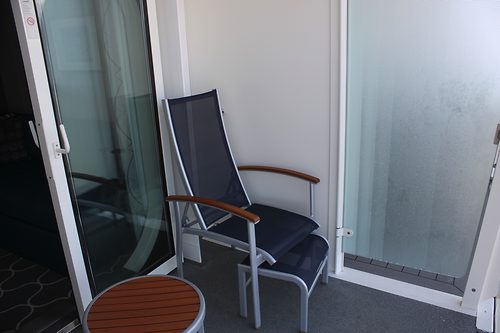 We are on deck 10, very close to the elevators.  My wife loves ocean facing balcony rooms, and I have to admit having the ocean breeze while you sit on the balcony is quite lovely.
Inside, the room is nearly identical to my Boardwalk balcony room in terms of layout and size. A great room, although I plan on being in it for very little time on this sailing!
I took my wife on an exploration of the ship.  Within an hour, she was asking when we can go on Harmony of the Seas again and how soon.  She and I both like Harmony a lot, and rank her even ahead of her Oasis class sister ships.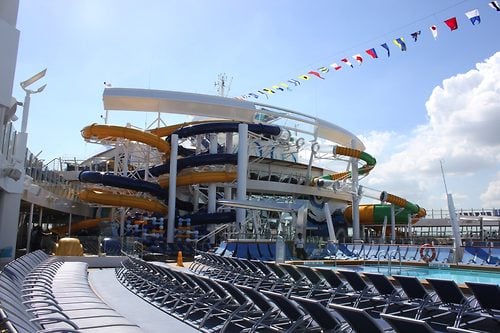 Following our muster drill, I spent a few hours doing a video shoot for a small project that will make its way to the blog later on, so stay tuned for it!
On this sailing, there was the official naming ceremony that coincided with the ship's Christening and a spectacular fireworks display!  The fireworks were quite impressive and no amateur display.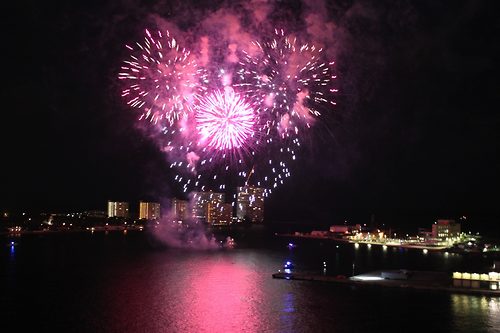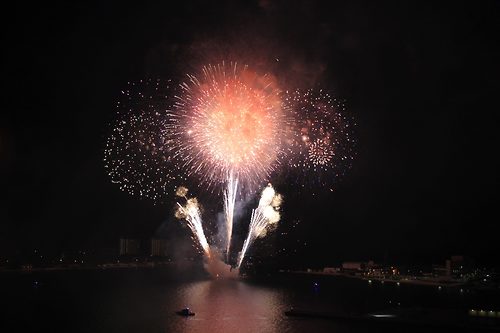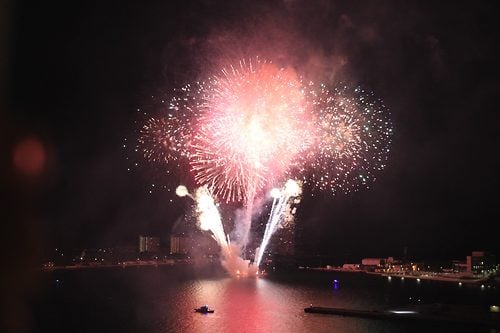 My wife saw 1887, the ice skating show onboard, and reported it is the best ice skating show she has seen on any ship.  She indicated that she liked there was a more coherent story to the performances, compared to other ice skating shows.  Plus, the bubble performer is quite amazing.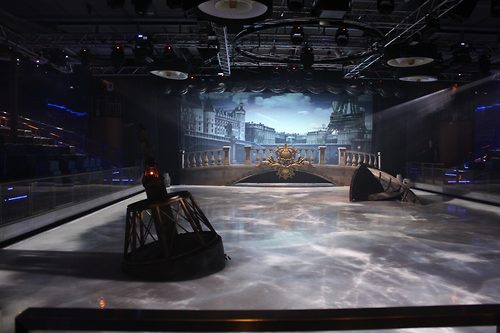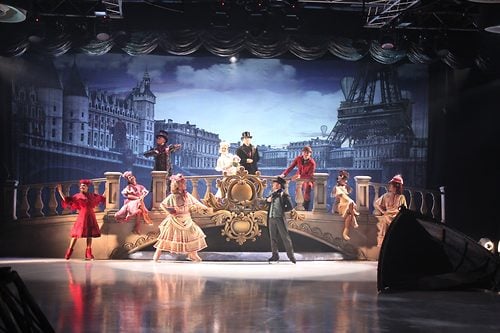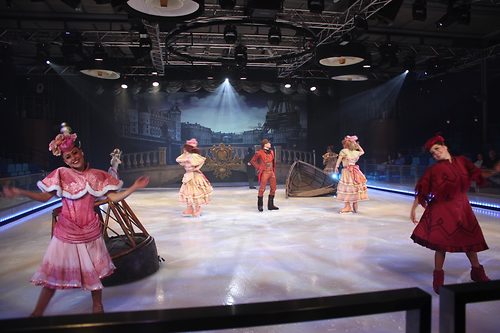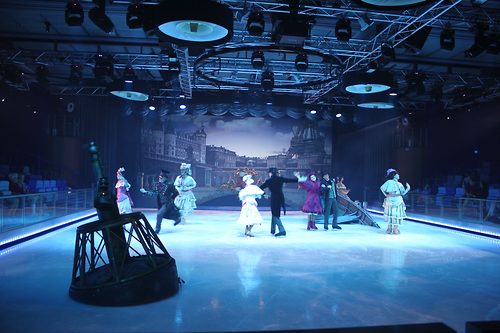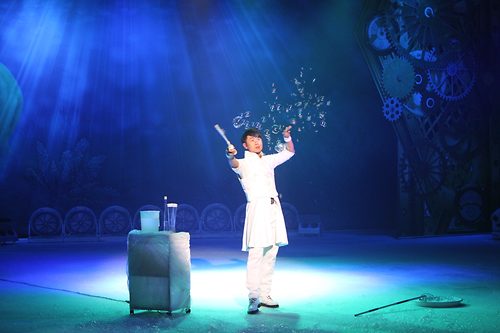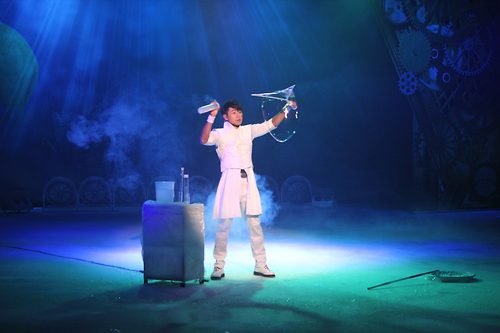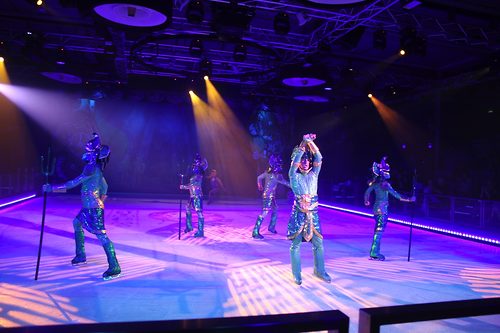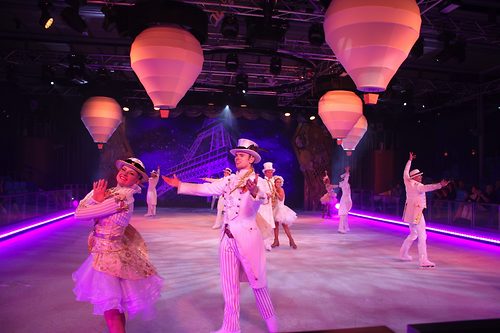 The projection technology incorporated into 1887 is also particularly good.  It is amazing how Royal Caribbean continues to push the bar with their shows, and innovation with their ice shows is a great example of that.
Dinner this evening was in the main dining room.  We were in American Icon Grill, and it was essentially My Time Dining.  Another fabulous night in the main dining room!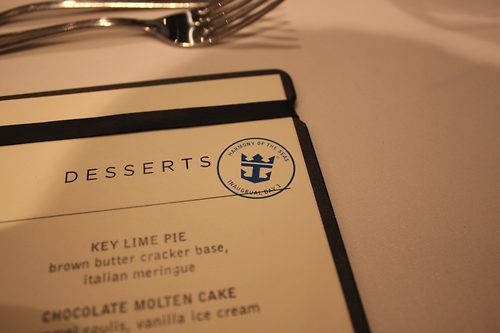 Tomorrow we will be in Nassau, but I will spending a great deal of it engaging in a number of immersion sessions, interviews and shows.  It will be a very busy, but exciting day ahead!
Be sure to follow the fun on Instagram, Periscope and Facebook! We do regular live broadcasts from the ship on Facebook and Periscope, so do not miss out!
Stray observations
The Voom internet is really fast this evening. It is open to everyone on this sailing.
I mentioned on this past weekend's Harmony of the Seas sailing there were lots of flowers onboard, and they are definitely in full bloom now because the ship smells amazing.
It was much warmer today than last weekend. There was profuse schvitzing occuring throughout the day.
I can really get used to cruising twice per week!