In:
Hi Blog readers, it's time for another Live Blog from Royal Caribbean's newest ship, Harmony of the Seas. I know, you must be thinking we already read the live blog preview for Harmony? Well for the first time in Royal Caribbean Blog's history, we will have two live blogs on the very same ship in action.
Matt and Michael on board together sharing our experiences from completely different views, and doing different things. 
The Cruise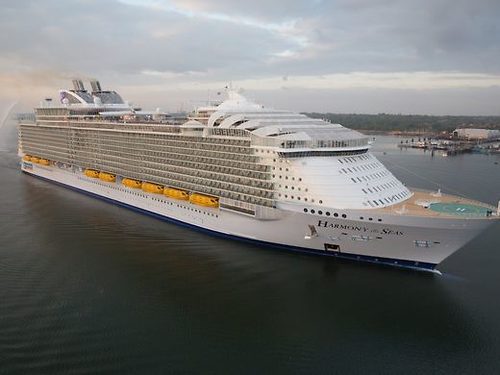 This cruise is a special 2 night sailings that Royal Caribbean invites travel agents, media, contest winners (Ticket to Adventure), and top tier members from their Crown & Anchor society.
On this sailing they will have some special events taking place to help promote the ship. The main event-taking place Thursday afternoon is the naming ceremony. If you recall a few weeks ago Royal Caribbean hosted a contest to name the new Godmother of Harmony of the Seas. I have watched these events take place over the years, but it will be my first time to experience it live. 
A week ago, Royal Caribbean announced another contest "Friendsgiving Celebration" with a live performance by DNCE. The band will be hosting a concert on board, so you never know what you might see when I go live on Periscope. I am hopeful they preform in the Aqua Theater, and I'll enjoy it from Sabor. 
Stateroom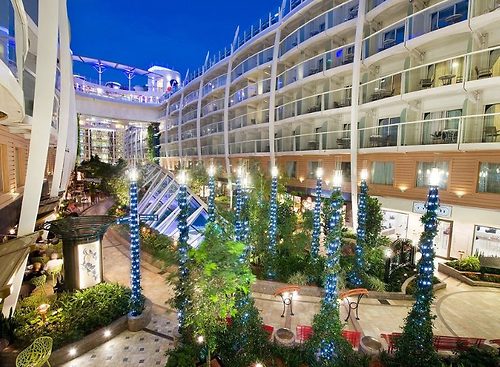 For only my second time ever, I'll be sailing in a deck 14 Central Park balcony cabin. My last time was in 2011 on Allure of the Seas.
Personally, I enjoy the boardwalk balcony cabins better. The only reason I prefer one to the other, is because you have a view of the ocean and the boardwalk. With that being said, I'm sailing with my girlfriend, so I'm really excited for her to experience the central park balcony cabins. 
Itinerary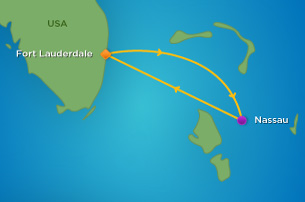 This cruise is only 2 days, so you might be surprised to see we do have a stop planned. On Friday, we will dock in Nassau, Bahamas from 12-6. I was here a month ago, so I likely won't get off the ship and continue to enjoy the ship. I might get off to just take pictures from the pier and jump right back on board. 
Top 3 things I'm looking forward to 
 3. Bionic Bar 

 When Quantum of the Seas came out she was the first ship at sea with robot bartenders. Ever since then I've been very curious about the experience and taste of those cocktails. I've heard mixed feelings about removing the Champagne bar from the Harmony of the Seas to make room for Bionic Bar. However, I welcome the change and really excited to finally be able to see it in person. 
 2. The Fine Line 

 Generally when I cruise I don't see any shows unless I'm on an Oasis Class ship, because you just can't miss those. My all-time favorite show I've seen is on Oasis of the Seas – Oasis of Dream's Aqua show. I really enjoy the story line and the divers in the Aqua Theater. So I've made reservations to see The Fine Line Aqua show night 1, and I can't wait! 
 1. The Ultimate Abyss 

 The biggest change and most noticeable when you look at Harmony of the Seas is the new Ultimate Abyss 10 story slide. Sure other cruise lines have slides on their ships, but none of them have one that's 10 stories down. I can actually picture myself now on deck 16, taking it down to deck 6 for Sabor. Do you plan on trying this slide? 
Well friends next time I join you, I'll be on board Harmony of the Seas sharing my short journey with you. If you have any questions please feel free to comment below and I'll jump in and respond. Do you have any cruises booked on Harmony of the Seas?