In:
I am headed back onto Harmony of the Seas for a quick 3-night sailing and I am taking you with me for this short sailing from Harmony's new home of Port Canaveral.
Harmony of the Seas just re-positioned to Port Canaveral, Florida and offered two 3-night sailings to get her back on schedule for her usual 7-night sailings.  I managed to take make a long weekend and book this sailing as an excuse to get back on my favorite ship, Harmony of the Seas.
The Cruise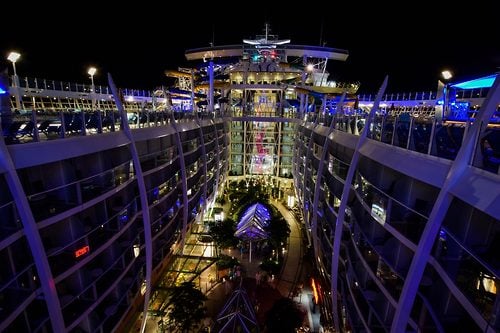 Living in Florida, I have access to the kind of sailings that do not make much sense for others to go on, and this Harmony of the Seas sailing is a great example of one.  It is a short 3-night sailing that I booked all the way back in 2017 that I knew I could make work with my schedule since it was over a weekend.
Ever since I sailed on Harmony in 2016 and 2017, I have really loved everything about this ship and what it offers. I am often asked why Harmony is my favorite, and it has to do with the fact it offers that terrific Oasis Class experience, along with some Quantum Class "enhancements".  Water slides, shows, dining choices and plenty of activities make this a very fun ship to sail on.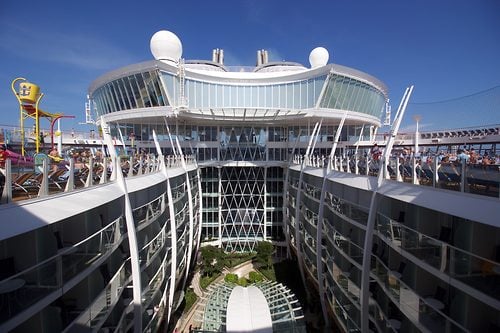 I am taking my family with me on this 3-night sailing, and in the days leading up to this cruise we have been prioritizing what we will do once onboard. Having just three nights on an Oasis Class ship does not leave a ton of time to get it all in, so we are treating this cruise as a "victory lap" of our favorite aspects of this ship.
Stateroom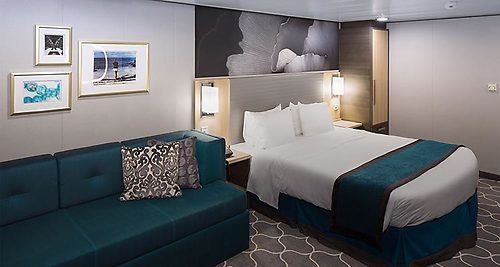 Since this is such a short sailing, we booked connecting interior rooms (category 6Q).  It has been quite a while since our last sailing in an inside room.
Considering how short this sailing is and how much we plan to do onboard, I think an interior was a good choice for us because we really will not be spending much time in the room.  In the never ending "inside or balcony room" debate, I have always felt it boils down to your situation, and we felt for such a short sailing it made more sense to go with an inside room.
The thing I really love about an inside room is how dark it gets when we go to bed.  No light bleed from the balcony.  The only problem is you have no idea if it is 3am or 3pm, so alarms are a must.
Itinerary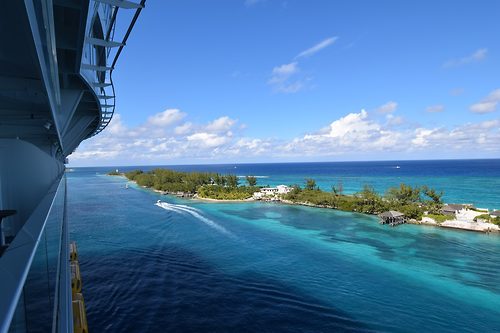 Our Harmony of the Seas cruise will make just one port stop in Nassau, Bahamas and will offer a sea day on the full day onboard.
You might not think much of the itinerary, but this cruise is all about the ship. Whether it is your first time on Harmony or been on before, I think most people sailing are looking to hit the highlights and enjoy as much time onboard as possible.
I do not think we will do much in Nassau. I may get off the ship briefly for a beer or two at Pirate Republic Brewery for simply an excuse to get off the ship, but that remains to be seen.
Three things I am excited to try
3. Trying something new (to me)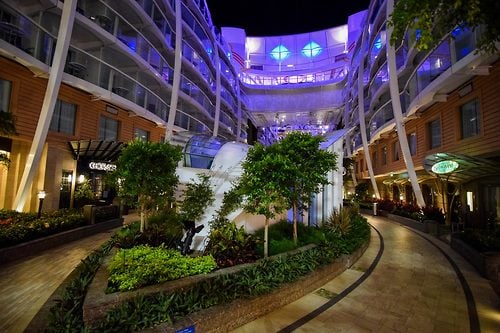 If there is a theme of this cruise preview, it probably has to do with revisiting a favorite ship.  Doing the things we love on a cruise ship is always a treat, but I do my best to also push myself out of my comfort level just a bit and try something new.
I have not settled on a particular activity or offering onboard, but I would like to take this opportunity and try something new onboard.  Even though I have been on Harmony a few times, I am far from having "done it all," so it would be great to add a new experience to my repertoire.
2. Columbus, The Musical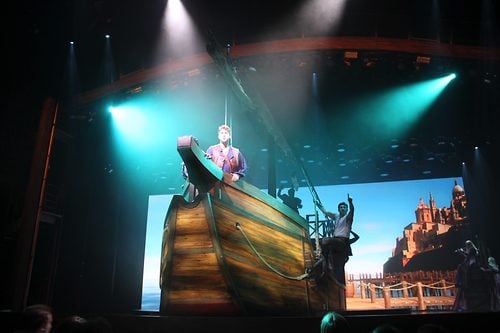 My favorite original Royal Caribbean production is Columbus, The Musical on Harmony of the Seas.  It is a musical comedy written in the style of "Something Rotten" and my wife and I just love the show.
Since it is only available to see on Harmony of the Seas, we are taking this opportunity to enjoy another showing. We may or may not be wearing our Columbus shirts that we made.
1. Royal Caribbean app chat feature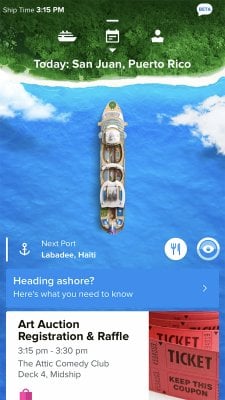 This sailing will be my first time that I get to sail on a Royal Caribbean ship that offers the chat feature in the Royal Caribbean app.
The chat feature is in beta and being tested on Allure of the Seas and Harmony of the Seas, so I will be excited to see how well it works and try it out myself.
What's next
Our Harmony of the Seas cruise begins on Thursday, May 9th, and I will be sharing the details on the blog, as well as across my social media channels.  Be sure to follow me on Facebook, Instagram and Periscope for live updates throughout the day.
I invite you to share in this experience with me, by posting in the comments for any blog post questions and comments you may have.  I try to make these live blogs as interactive as I can, so I want everyone to feel welcome to share their thoughts.
Thanks for reading all of this and welcome aboard our next fun live blog experience!