In:
I really enjoy having alernating sea days and port days on my cruise, and after two port days we had another sea day to enjoy.
We let the kids be our alarm clock and decided to grab breakfast in Johnny Rockets.  On Oasis class ships, Johnny Rockets is complimentary for breakfast.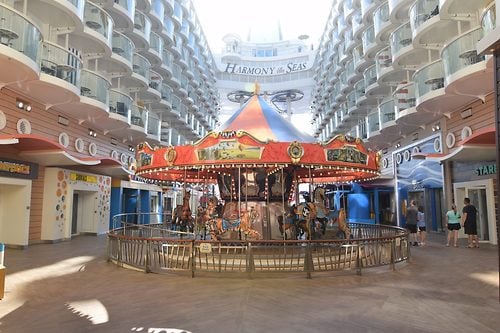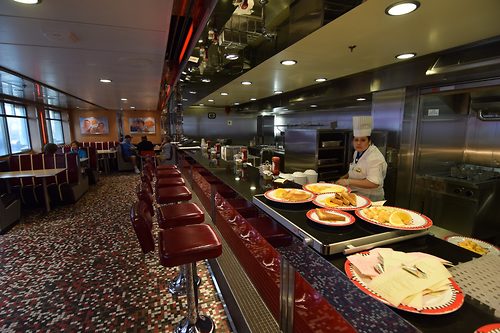 I also stopped by Starbucks to grab a Pumpkin Spice Latte.  Gotta love having Starbucks onboard!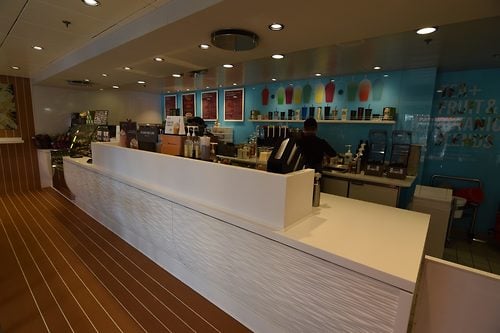 The kids had some pool time on another beautiful day at sea.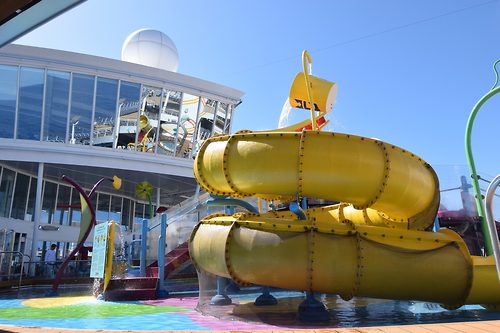 After lunch we held a Royal Caribbean version of the classic game show Super Password.  This was an event we put together for the folks on the group cruise, and I think it was a lot of fun for all who attended.
This afternoon, we hosted a party in the suite between my stateroom and my friend Rich's room next door.  We opened the balcony divider and had a catered meal, complete with open bar for folks in the group cruise.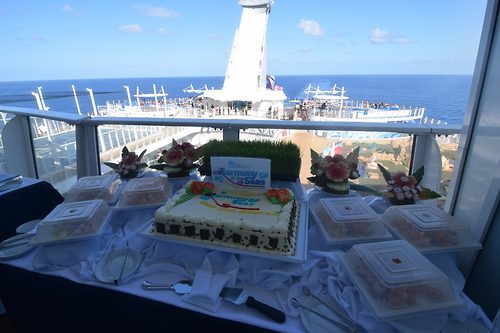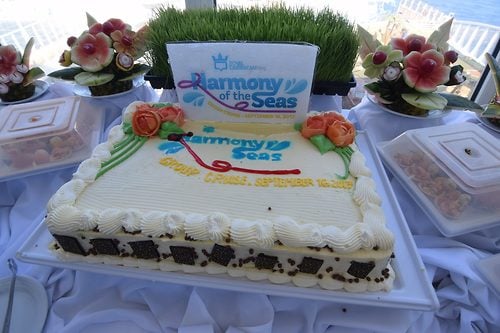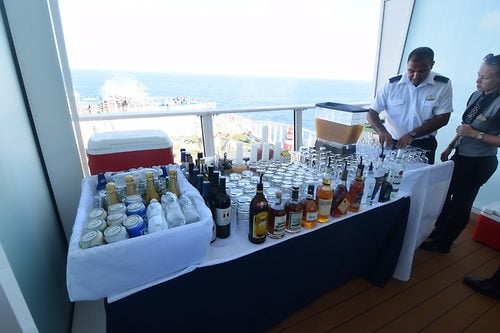 It was something I had never done before, and a great opportunity to chat and hang out.  Plus, for many folks, they got to check out the Crown Loft suite accomodations.
Dinner this evening was in Chops Grille.  My wife loves dining there, and since it was our anniversary, I had no choice but to book it for her.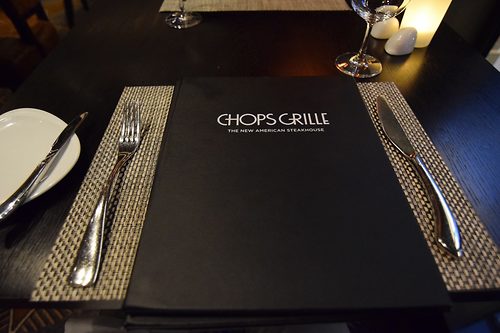 I went the unconventional route and ordered the branzino fish.  Unlike the branzino in Wonderland, which I have tended to find to be dry, this filet was quite tasty.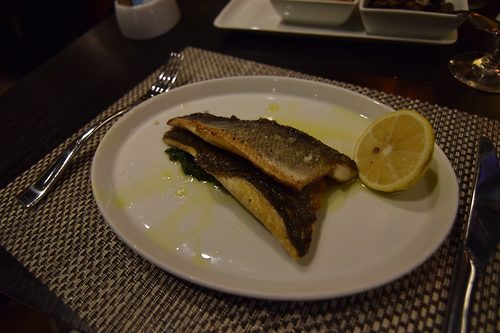 Since the new Chops menu removed the French onion soup, I tried the cream of mushroom soup.  I really enjoyed it, probably just because it had truffle oil.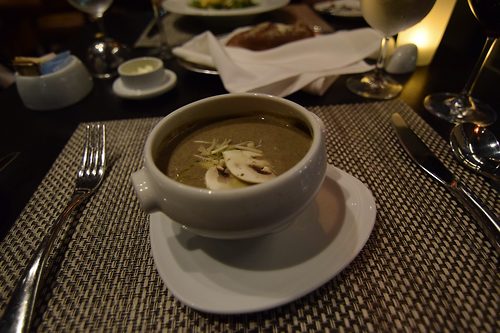 Becuase I am a sucker for anything tuna, I tried the tuna tartare.  It was really good!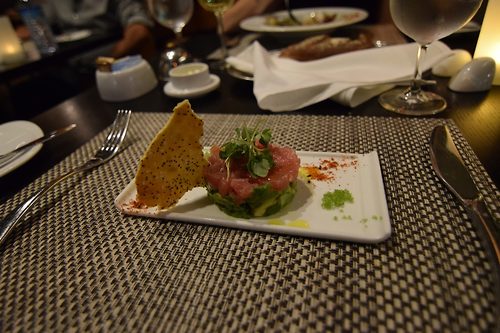 We went to the casino after dinner, and my wife and I both made out quite well.  The casino gods smiled down on us!
Our evening entertainment was Columbus, The Musical.  I have probably seen the show now five or six times, and it is still one of my favoirte productions on any ship.  Wonderful story, great music, and tons of energy.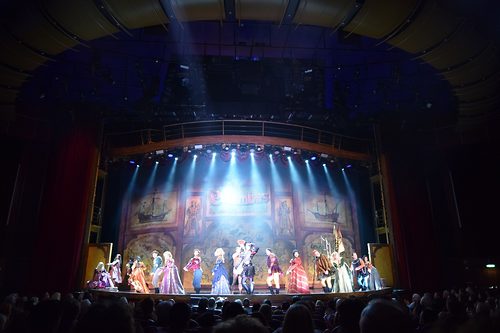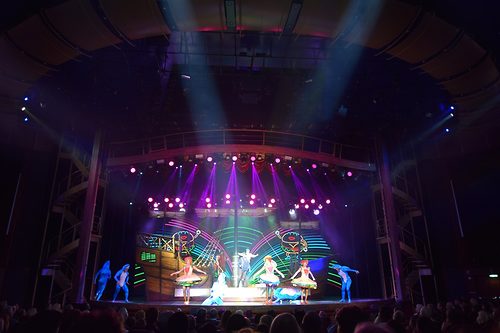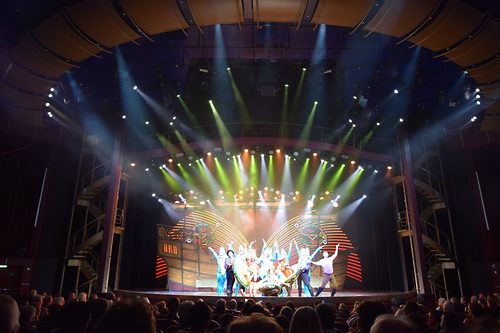 Tomorrow is our final port stop of Cozumel.
Stray Observations