In:
Our last full day on Harmony of the Seas mostly consisted of something I have never done on any Royal Caribbean cruise - I worked from sea.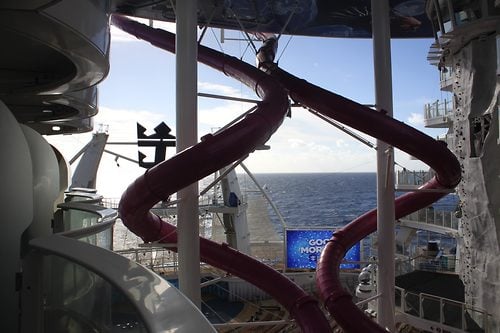 Rather than taking a vacation day, I decided to work today like any other day. Since my day job affords me the ability to work remotely, I woke up like any other day of the week and logged onto my computer to do my day job.  I have gotten many questions about how reliable Royal Caribbean's Voom is to handle things like a VPN connection, but I can tell you it was flawless.
My VPN connection held up throughout the day, without any disconnects, and I was able to get my work done with no issues.  Sure, the internet slowed down during the afternoon, but it was still quite useable.
I have to say, having a coffee break at Cafe Promenade and my lunch at Windjammer made for the best day of work ever!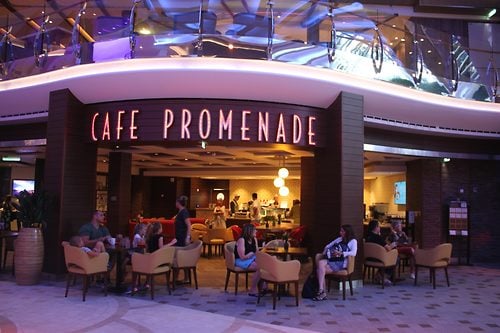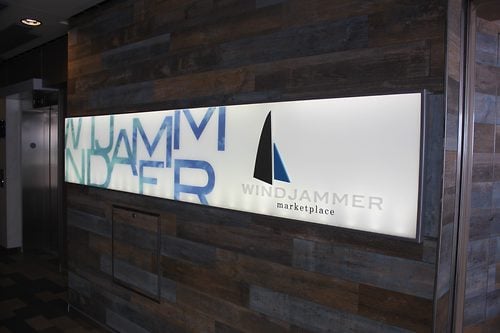 I do not have much to report from my day, but once I "clocked out" for the day, I headed immediately down to the Schooner Bar for the final trivia event of the cruise. Sadly, I did not win, but I had a great time.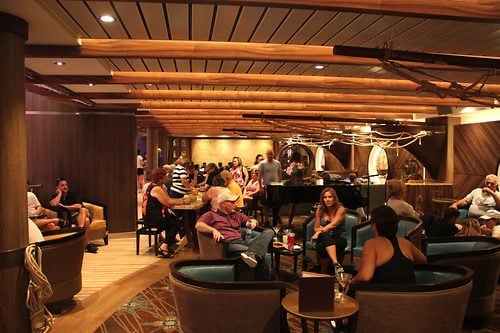 Following trivia, I headed up to the bridge wings to see the sunset. It might not have been the best sunset I have ever seen, but it was really beautiful and the ship slowed down considerably, making for an even better view.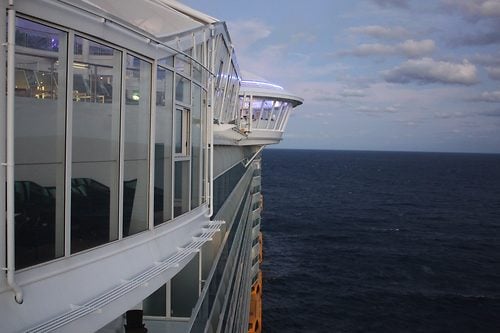 Some readers asked me about the Concierge Lounge and Coastal Kitchen, so Royal Caribbean Blog reader Dan helped me out with some photos of this great area.  Dan noted the layout is different than on other Oasis class ships, but it worked out quite well. Essentially, the Concierge Lounge is on the starboard side, with Coastal Kitchen on the port side.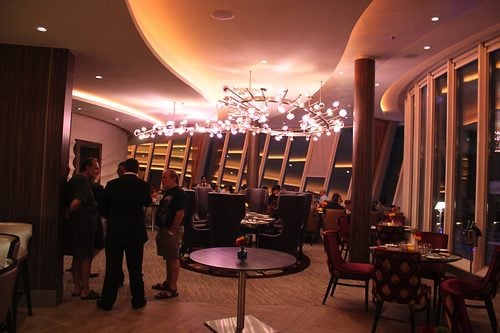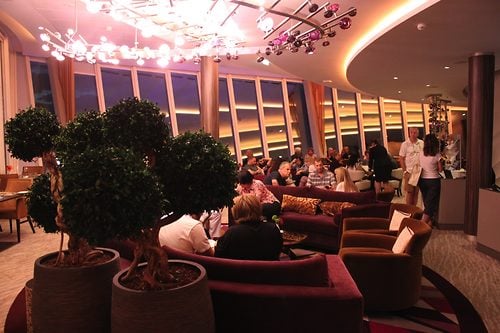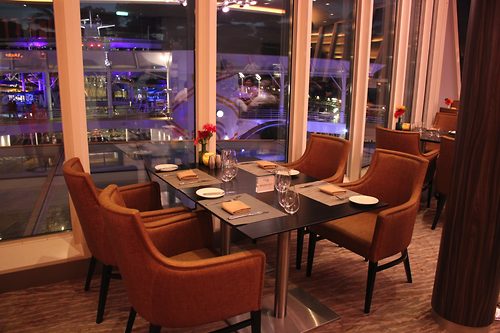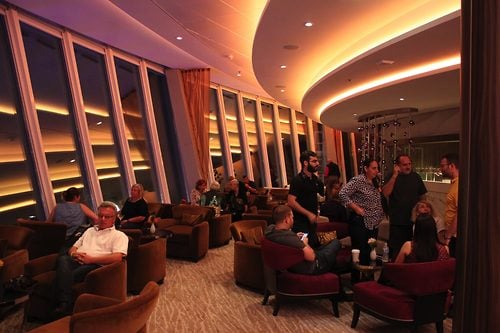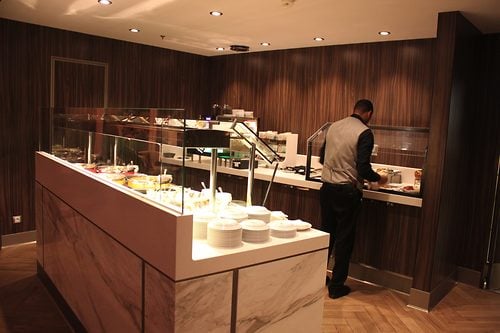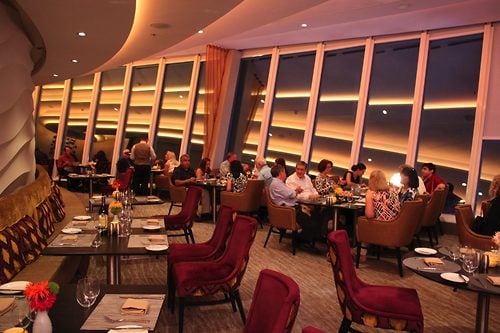 For dinner, I headed back to the Windjammer and it did not disappoint. In fact, it was the best spread of this sailing and I really enjoyed the offerings.
I spent some time in Central Park while enjoying my Diamond drinks for the evening, and the earlier sunset (thanks daylight savings time) made for a very lovely evening.  It is still my favorite spot onboard.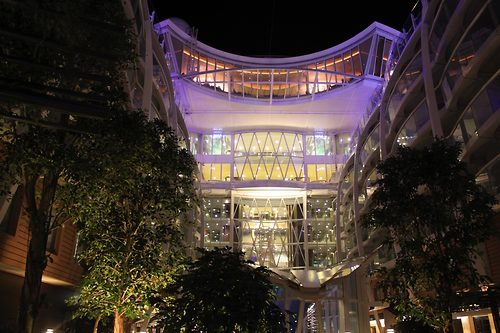 After a while, I headed down to the Boardwalk and was able to use my Boardwalk neighborhood balcony perk of complimentary Johnny Rockets for a quick bite to eat.  Royal Caribbean offers certain neighborhood balcony benefits, and the Johnny Rockets option is for lunch, but they were happy to let me dine there for dinner.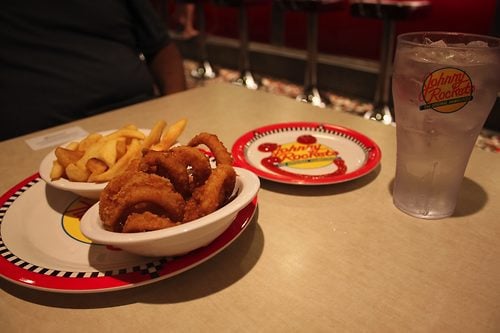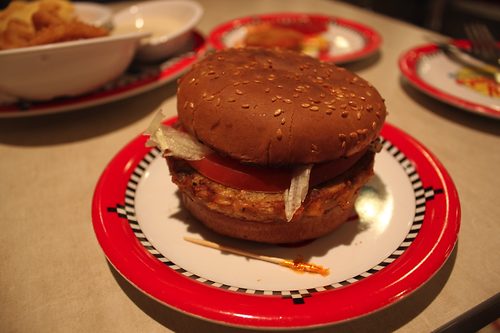 My evening entertainment was 1887, which is the ice skating show in Studio B. I love the ice skating shows in general, and this show did not disappoint. Fabulous choreography and very impressive performances all around.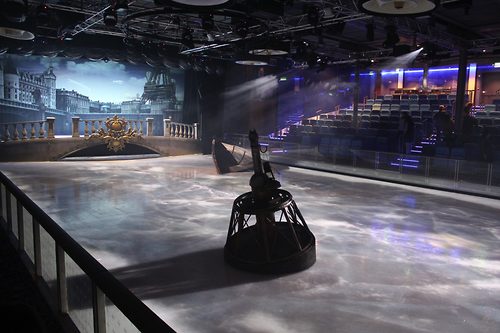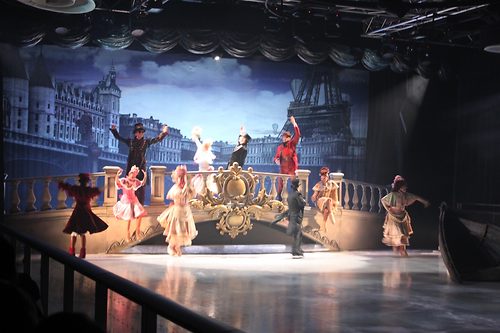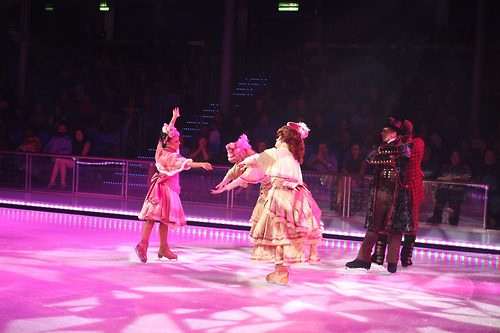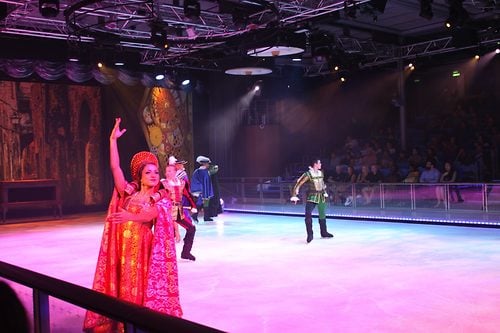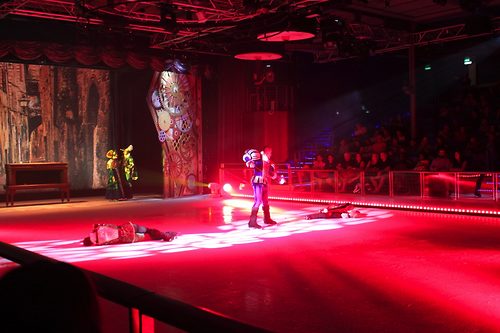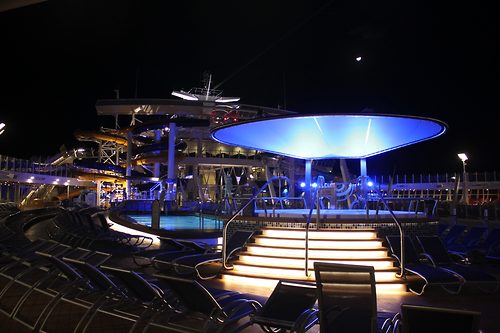 I spent the rest of my evening walking around the ship and enjoying the entertainment.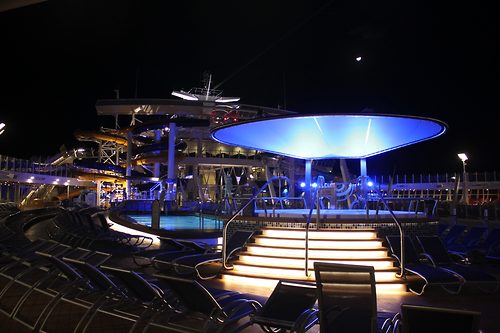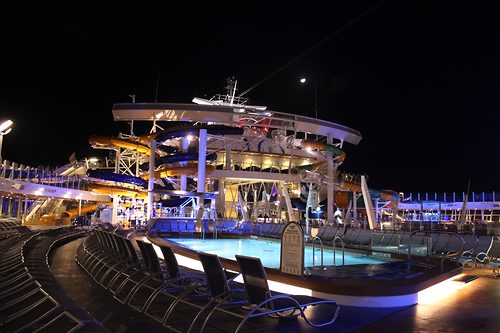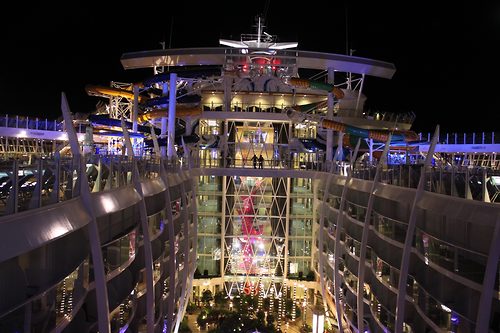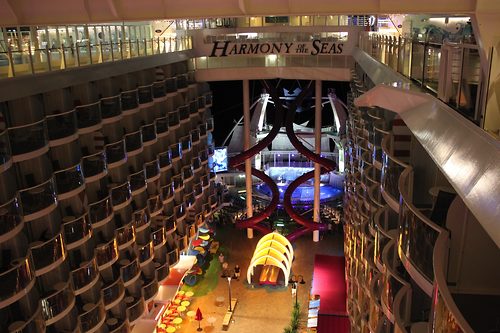 Tomorrow, my sailing comes to an end and I disembark, but, I return to Harmony of the Seas on Thursday for another quick 2-night cruise. In fact, we will have our very first ever dueling live blog, where myself and Michael Poole will be LIVE blogging every day from Harmony of the Seas.  So instead of wrapping up my live blog, I will simply remind everyone to tune back in for the thrilling conclusion to our Harmony of the Seas live blog!
Stray observations
Last night, there was some serious motion in the ocean.  There was a lot of rolling and even vibrating from the waves.  Nothing remotely scary, but certainly not what I expected.  As the day progressed, it got smoother and smoother.
They actually ran out of ripe avocados and margaritas at Sabor. To say that is odd and surprising, would be an understatement.
I will be doing self-disembarkation tomorrow, but some of the luggage tags are for times well beyond 10am.  That is super late!

I saw new characters from the Dreamworks film, Trolls!, for meet and greet today.
Remember that coffee thermos I won at trivia? Well, everyone got one in their rooms! I do not feel that special anymore.

To whomever sent me vanilla bean cupcakes, thank you! This was a great mid-day snack during my work day!

For those keeping score at home, I was actually denied entry to the Diamond Lounge today because I was wearing flip flops.  The rule is clearly written, and the attendant was very kind in informing me that I was not properly dressed. I was totally good with the situation, and in fact happy they were enforcing the rules.  I was told someone else wore flip flops and a guest complained, so when I came in, I was told I could not enter.  They did offer to grab me a drink for me.



I enjoyed my Boardwalk balcony stateroom. While I may prefer the ambiance of the Central Park rooms, the Boardwalk rooms offer so many opportunities to see what is happening onboard and the fact I was 4 rooms from the end, provided a great view of the AquaTheater.
I may have had the best stateroom attendant in recent memory. Big shout out to Barry on deck 9!
3-night cruises go by very quickly. I am glad for the experiences, but the 7+ night cruises are still the best bang-for-the-buck.
I cannot wait to return again on Thursday!