In:
The long awaited Royal Caribbean Blog group cruise is finally here.  As many of you know, I've actually never sailed on a blog group cruise.  Usually, I have my schedule made two years out and can never fit it in.  However, this time I cancelled my fall cruise, and thought - you know what? It's time I sail with the group!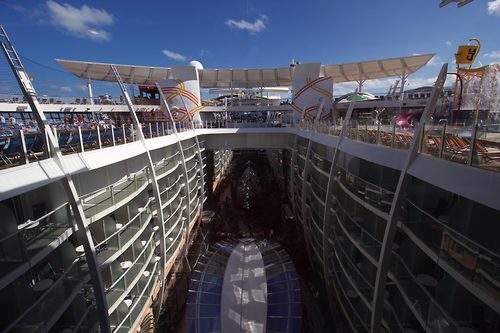 The main reason I booked this cruise was to sail with many friends I've made over the years through the blog.  But, I also felt like I haven't really experienced Harmony of the Seas.  When she arrived to Port Everglades last year, I was lucky enough to sail on the two-day sailing.  Many say seven days is not enough time to take all the Oasis class has to offer; imagine doing it in just 48-hours!  Most all of the entertainment will be new to me, as I only saw The Fine Line before.  I also did not get to dine in any restaurants. So I'm really looking forward to that. 
Itinerary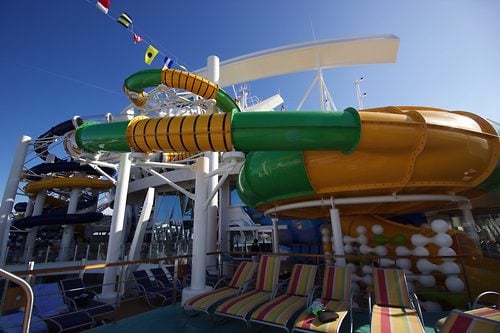 On September 15th, I'll fly down to Port Everglades, Florida.  I fly in late, so will likely just grab some dinner and then attempt to get some sleep. 
We will be visiting Labadee, Haiti; Cozumel, Mexico; and Falmouth, Jamaica.  In Labadee, I'll get to experience my very first beach cabana on Nellie's beach.  In Cozumel, I plan to spend the day at my favorite beach, Nachi-Cocom.  As of now, I actually don't have any plans in Falmouth; it might be a waterslide day on board. 
Cabin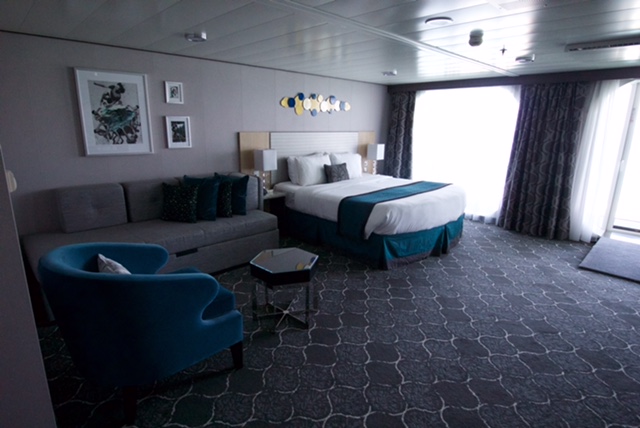 For this cruise, I'll be sharing a room with my good friend, Ron Hiller.  We booked in March and found a great deal on a D8 - Ocean Balcony.  I love staying on deck 6 on Oasis class ships.  With the live-blogging, camera, phones, etc., it's much easier having access to my cabin that is close to majority of the ship. 
Around a month ago, they had a great deal on the Junior Suite's; it was so good I just couldn't pass it up.  So for my first time, I'll be staying in a Sea Class suite on aboard an Oasis Class ship.  The perks that come with these cabins are: dinner access to Coastal Kitchen, luxury pillow top mattress, and upgraded L'Occitane bathroom amenities. 
My cabin number is #6644 aft on the hump, which means our balcony will be a little deeper. 
Packages
Over the years, Royal Caribbean has created so many on board packages to enhance the cruise vacation.  Personally, I cannot imagine cruising without all these packages now.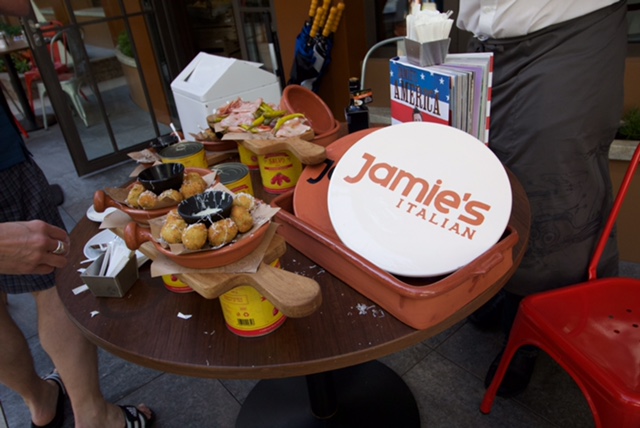 First, I'll talk about the ultimate dining package.  In May, I tried this package on Oasis of the Seas and absolutely loved it.  I think my favorite part is being able to dine at any restaurant for lunches, too, on sea days.  So for this cruise, I purchased the ultimate dining again.  I will be trying two restaurants with this package that I've never dined at before: Jamie's Italian and Wonderland.  
The second package I purchased was the deluxe beverage & VOOM one device package.  This package used to show up on weekend sales, but now has become constantly found in the cruise planner.  On Oasis class ships, I tend to always purchased the beverage package, these ships are full of bars and the ships usually stop at their private island Labadee (where it works too).  I also enjoy the bottled water throughout the day and specialty coffee in the morning, or that afternoon pick-me-up.  Also, the high speed Internet is a must to bring you these live blogs.
Well, I'm really excited to get back on board Harmony of the Seas. It is going to be an amazing week with a lot of friends.  It will also be fun to follow two different live blogs - two different experiences onboard the same ship.  If you have any questions, be sure to mention them below and I'll answer while on aboard.