In:
Another day on Harmony of the Seas, another sea day to enjoy.
We started off our day with our first group cruise event: water slides!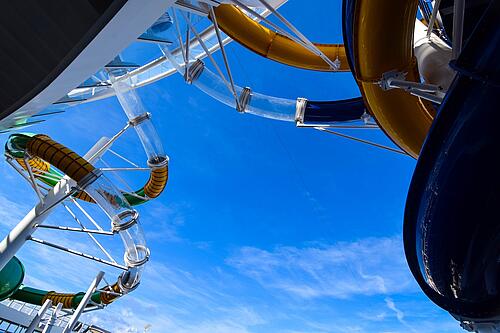 Our group rented out the Perfect Storm water slides for an hour in the morning, meaning only our group could ride the slides as many times as we wanted.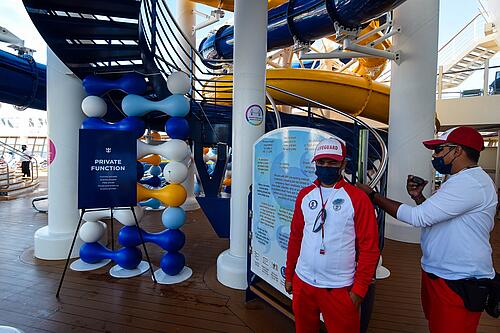 Having the water slides to ourselves meant minimal waits to try each of the slides.  I found the champagne bowl slide to be much faster than I remembered.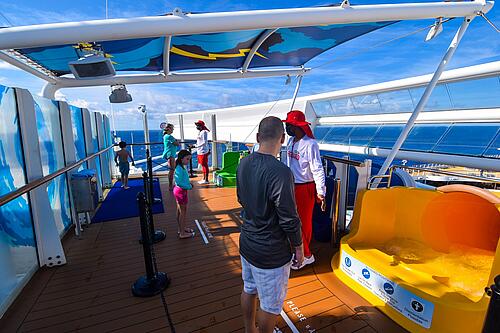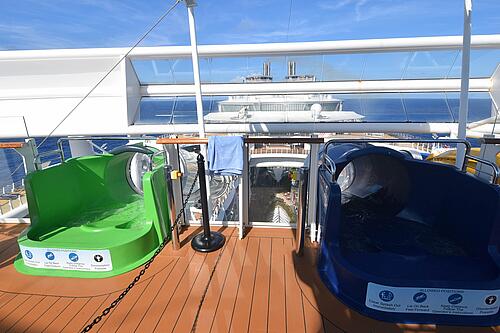 After the slides, we transitioned over to the pool for some time to relax. The weather was great today, and very comfortable to be outdoors.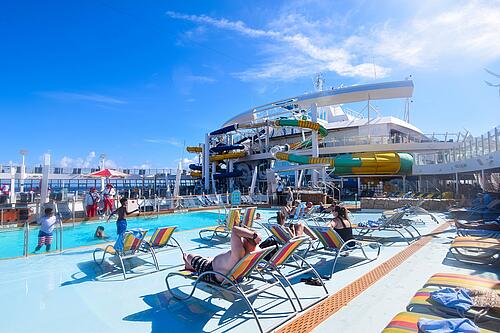 For lunch, we decided to go to Izumi for sushi.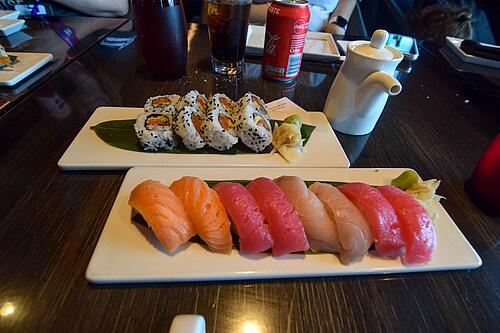 While the Izumi hibachi is for vaccinated guests only, the sushi side is available to all guests.
After lunch, a few of us in the group went down to the casino for a few rounds of blackjack.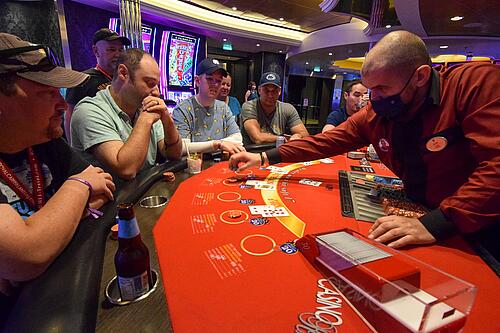 While lady luck did not shine upon any of us for this go-around, we did have a good time trying our best.  Plus, having a table at the casino just for our group made it far more enjoyable to lose our money.
Our other group event today was the bar crawl, where we try a number of bars around the ship.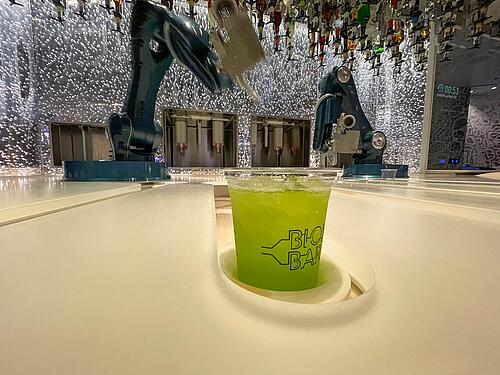 We managed to visit 4 bars along the way:
Bionic Bar
Schooner Bar
Wipeout Bar
Ride down Ultimate Abyss
Sabor
The real fun in any bar crawl is getting to know everyone in the group as you go from bar to bar and share a drink together.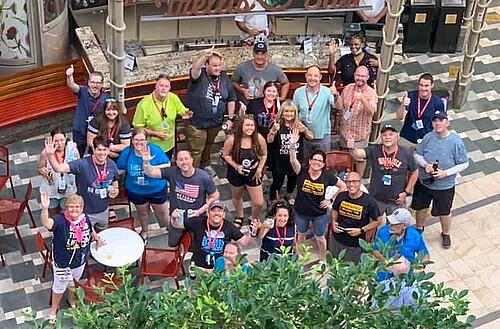 Tonight is formal night, so it was back to the room to change and get ready.
Dinner took us to Jamie's Italian, where our genie, Berty, was waiting for us.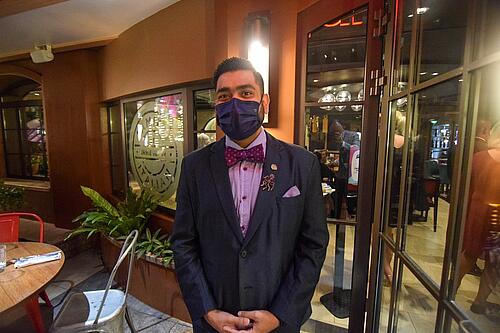 Jamie's Italian rarely disappoints, and while I prefer the updated Giovanni's Italian Kitchen menu, I did not leave Jamie's disappointed.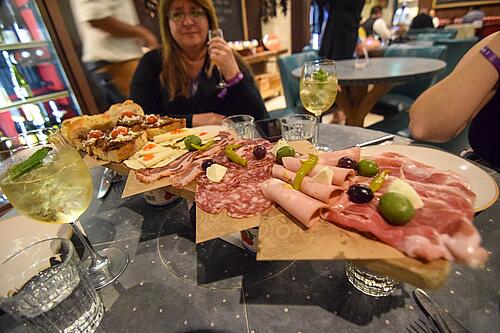 After dinner, we went down to the comedy show. Once again, Berty had reserved seats for us.  I was happy they were not in the first row so that I could avoid becoming part of the show.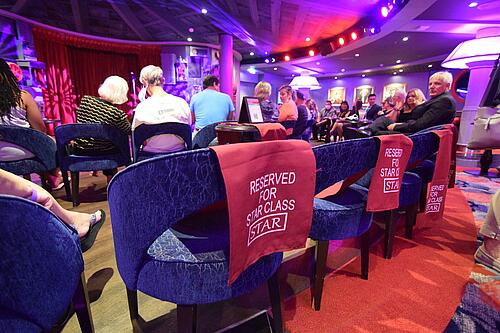 After the comedy show wrapped up, I had a couple drinks in the pub before calling it a night.
Tomorrow is our first port stop in St. Kitts.