In:
Our Harmony of the Seas cruise is finally here! As with so many Royal Caribbean cruises, I struggled to get a good night of sleep in.  I was just too excited to sleep!
We spent the night about an hour away from Port Everglades at my inlaws house. Cannot beat the price of staying with family!
At about 8:30am, we piled into the car to jump on the Florida Turnpike towards the destination we have been dreaming about for months, Port Everglades.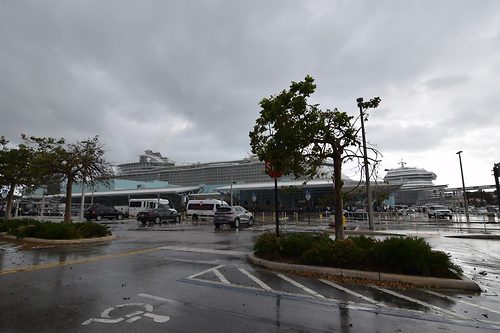 Arrival at Port Everglades was smooth and easy.  We parked at the terminal around 9:45am and the security lines were opened up just at right around 10am.  Being a suite guest, we were seated in the Suites area of the Terminal 18 building and were among the first to board the ship just after 11am.
Surprisingly, all staterooms were ready as we boarded the ship.  Usually the staterooms are not ready until 1pm, so this was a pleasant surprise.  We dropped off our luggage in our stateroom, which is a Crown Loft Suite on Deck 17.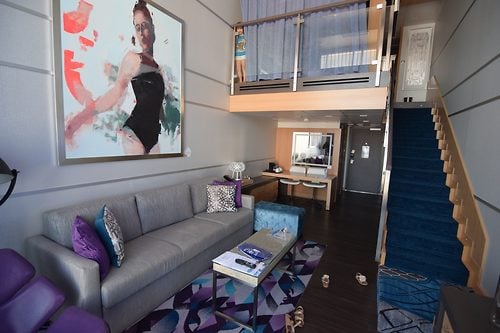 The suite was something we decided to splurge on a few months ago and it is truly impressive! Lots of space, and having two floors is really neat!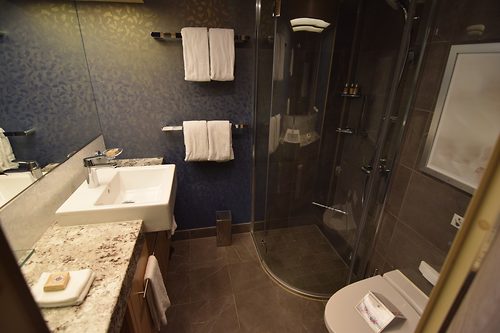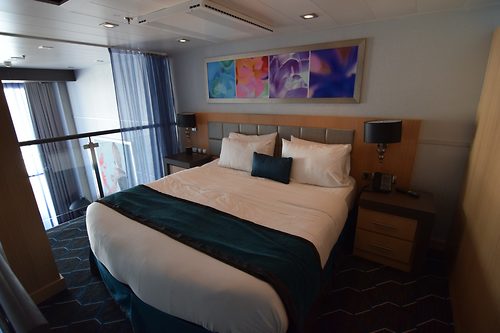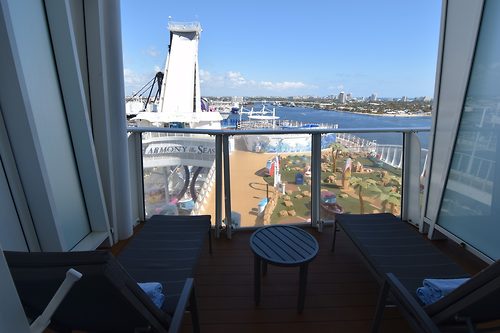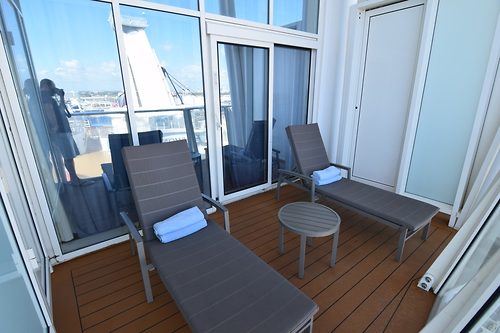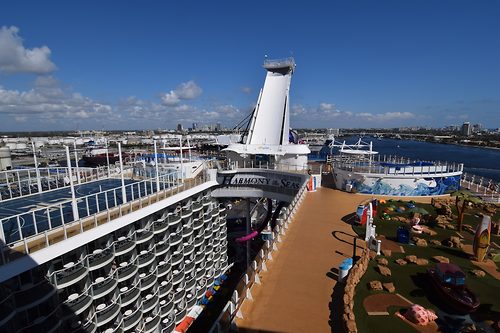 We had lunch in the Windjammer, a family tradition to start off any cruise.
There was a specialty dining package reservation spot set up in the main dining room to make it easy to plan our dining package choices. We were able to get every restaurant and time we had wanted.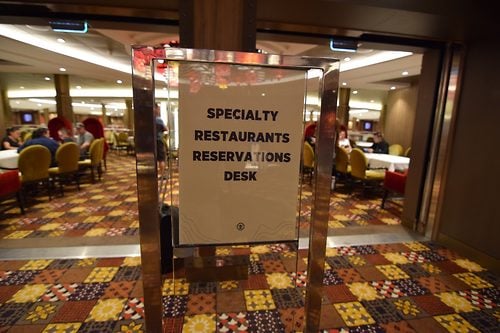 We also registered the kids for Adventure Ocean and the Nursery.  The Adventure Ocean staff mentioned there are about 600 kids onboard, which is less than normal.  They would be combining Voyagers (9-11) and Explorers (6-8).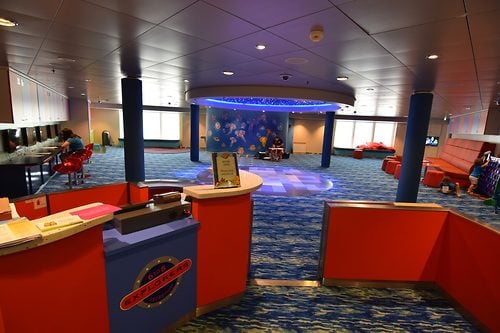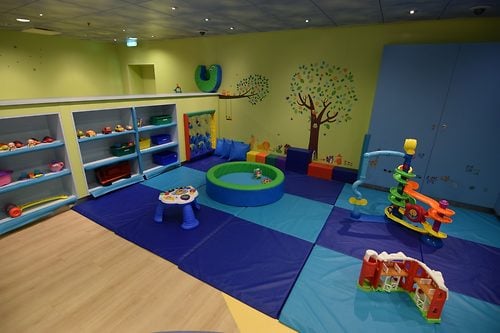 As is typical for us, we spent the afternoon taking it easy.  Cruising with kids means even on embarkation day having to adjust to their level.  Naps are a great idea, but never seem to happen on embarkation day.  Alas, we managed to sneak in some Harmony must-dos, including a roast beef sandwich and lava flow drink.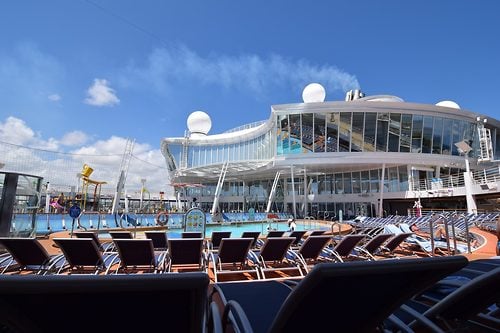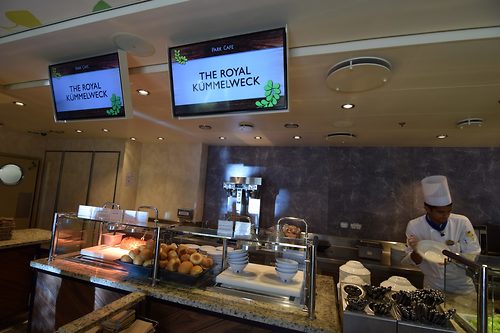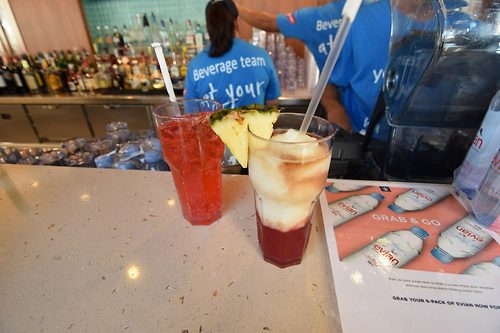 Following muster drill, we headed up to the pool deck to enjoy sail away on a beautiful day in Port Everglades.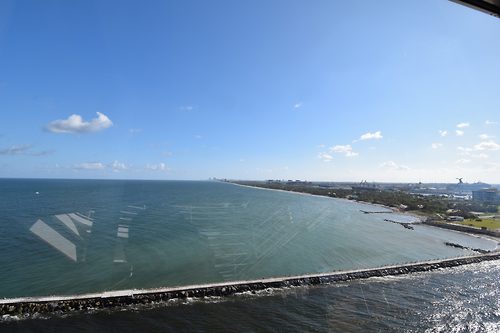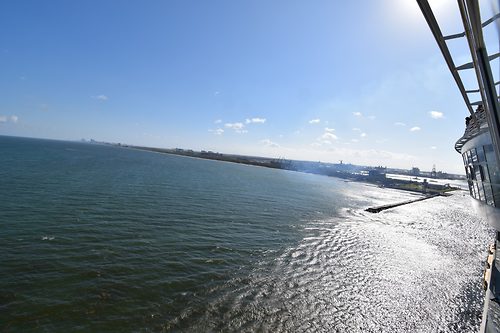 Adventure Ocean does not open until 8pm on the first day, so we brought the kids back to the room to relax, play and eat dinner.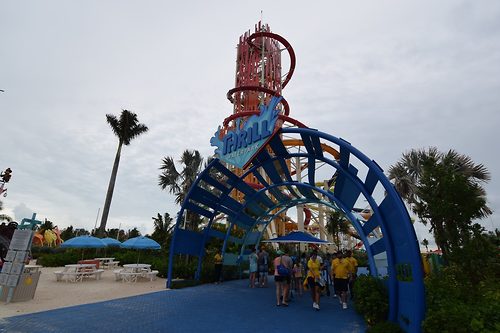 After dropping the kids off at Adventure Ocean, it was time for dinner.  We purchased the 5-night dining package, and opted to start off our cruise with dinner at Sabor.  There are so many good choices for dinner on Harmony of the Seas, so we went with a favorite.
Our meal at Sabor was another great success.  I went with the tortilla soup and grilled cobia fish tacos, along with the always amazing guacamole.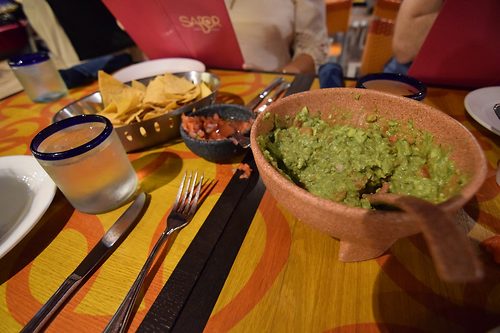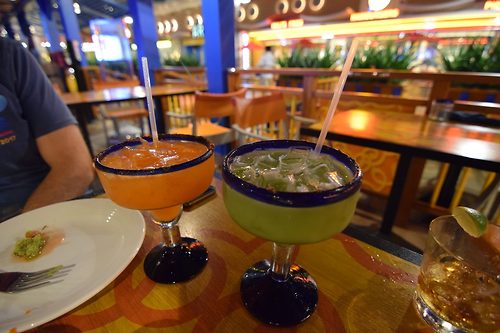 Being that we slept poorly and encountered the usual first day over exhaustion, we decided to call it early.  Plenty lined up to do tomorrow!
Stray Observations
The Concierge indicated the over the water cabanas suffered damage at Barefoot Beach.  As a result, the Star Class guests get first access to the standard beach cabanas.  It would probably be a couple of weeks before the cabanas can all be repaired.  Before you ask, I am not sure of the extent of damage or which other cabanas/bungalows are damaged.  We will be in Labadee on Monday, so will report on it then,
Kelsey Grammar and Kristin Bell are onboard the ship filming a Netflix film.
We had a magical moment today when my kids met a DreamWorks character.  My kid struck a chord with the character handler, and after a bit of talking, the handler surprised my kids with a Trolls art book and crayon collection. They were beyond ecstatic.