In:
If you had one day on any cruise ship, it stands to reason many would subscribe to the theory of making the most of their time, and I certainly endeavored to do just that.
Today is our only full day aboard this quick Harmony of the Seas sailing, and I had plenty planned.  I woke up nice and early and headed up to the pool deck to see the morning sun reflecting on the ship.  A beautiful start to our day!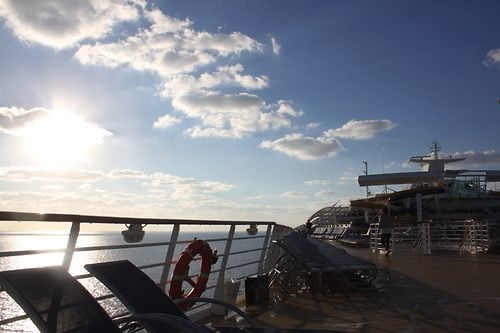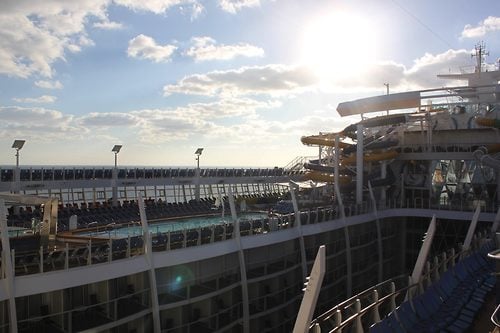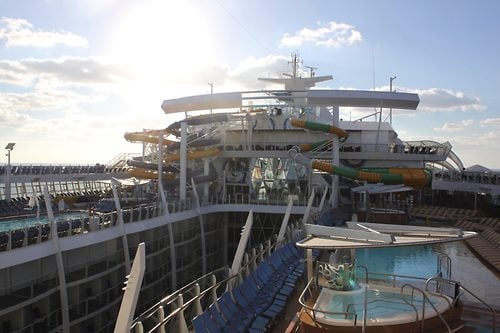 For breakfast, I grabbed a breakfast Panini from Park Cafe in Central Park, which was a great choice. Quick, simple and very tasty.  Definitely a winner.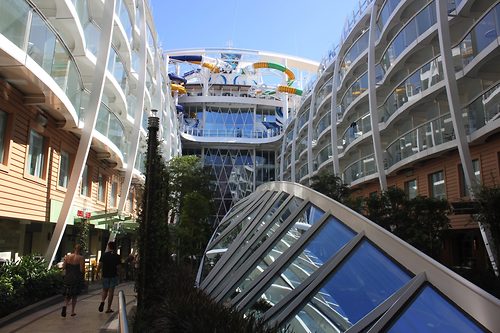 We had the opportunity to have a question and answer session with Royal Caribbean Chairman Richard Fain, Royal Caribbean CEO Michael Bayley and Harmony of the Seas' Captain.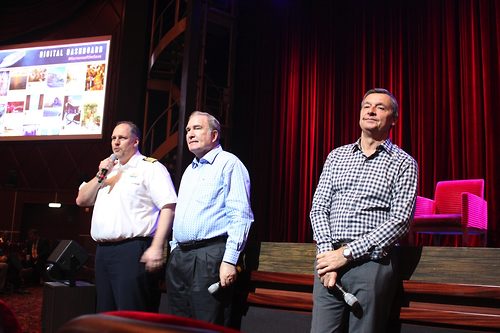 It was an unique opportunity to pick these gentleman's collective minds about many facets of the cruise industry and Harmony of the Seas.
Today I was actually making my own lunch, by attending a pasta making class in Jamie's Italian (note, I cheated and ate a quick lunch at Mini Bites because I get hangry when I do not eat on time).
This was a really fun experience, where the chef took the group through the steps of creating pasta from just flour and eggs. It was educational and a lot of fun.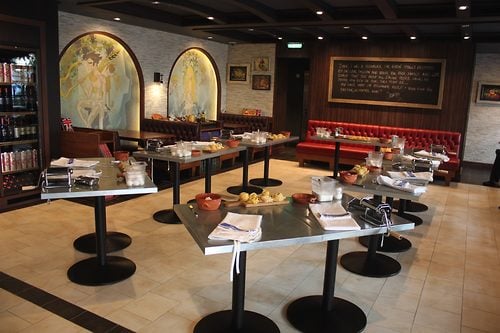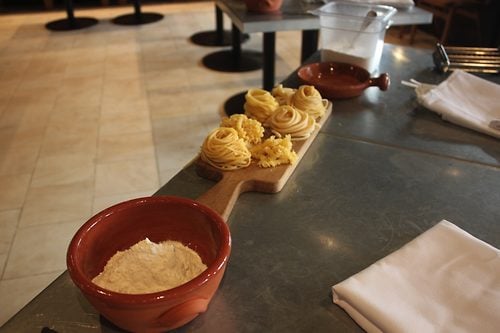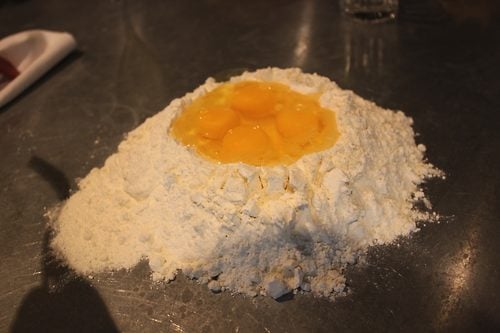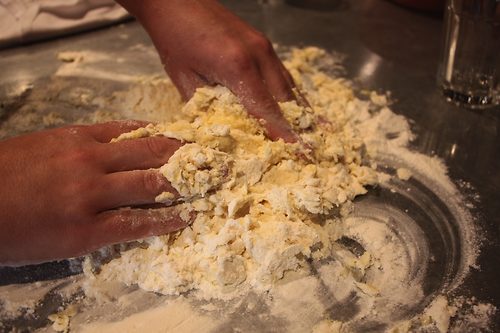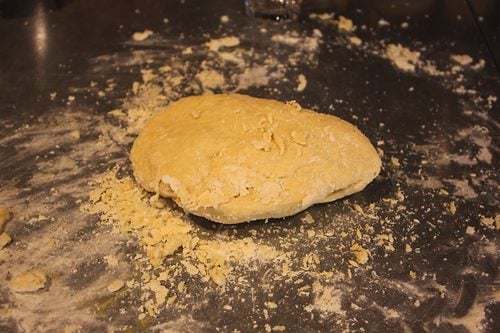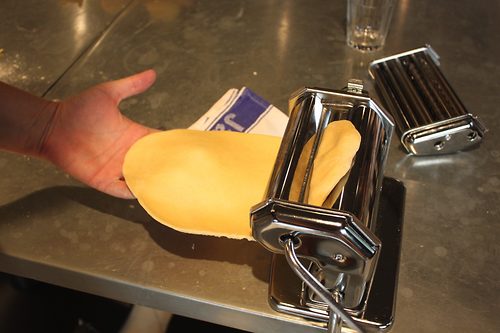 Speaking of fun, the highlight of my cruise came next when I tried to the Escape the Rubicon escape room experience.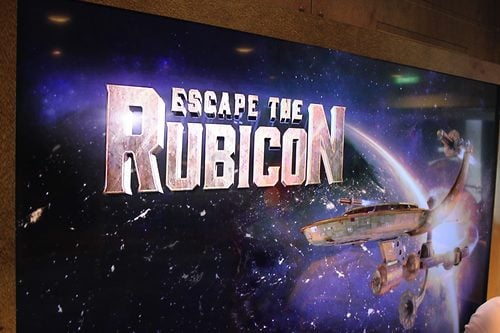 It is located up on deck 14 near Adventure Ocean.  I had done an escape room game on Anthem of the Seas, but this was very different.  Unlike on Anthem of the Seas, Royal Caribbean designed this space with this experience in mind and it was extremely fun.
If you are unfamiliar with escape room games, essentially you are "locked" in a room for an hour and have to solve a number of puzzles and riddles to come up with the secret equation/phrase that allows "escape" from the room.
It was really, really fun and I relished the experience.  The most fun I had that afternoon!
Next up was a mixology course in Wonderland.  The mixologist took us through how the hand crafted beverages in Wonderland.  It provided an interesting look at how drinks were made, as well as an opportunity to try very unique drinks.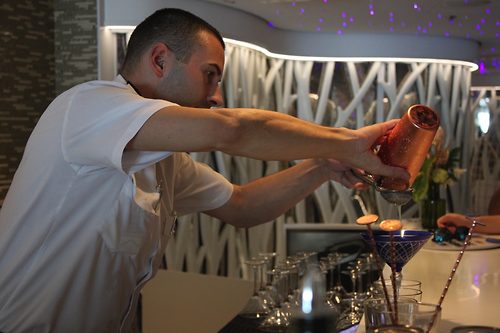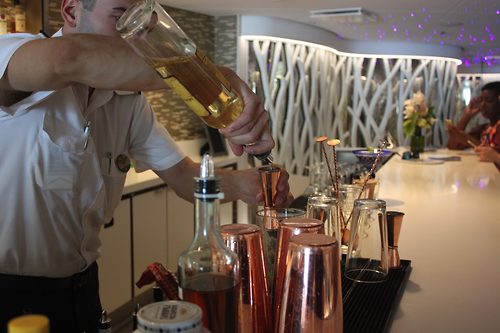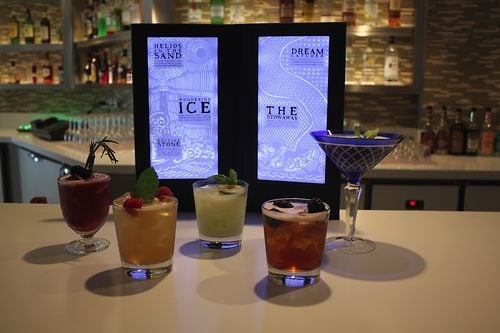 For those keeping score at home, we were actually docked in Nassau, Bahamas today.  We docked at around noon, but I decided to stay onboard the ship.  I will be back in March on Anthem of the Seas, so I felt my time was better spent onboard.  Every hour counts!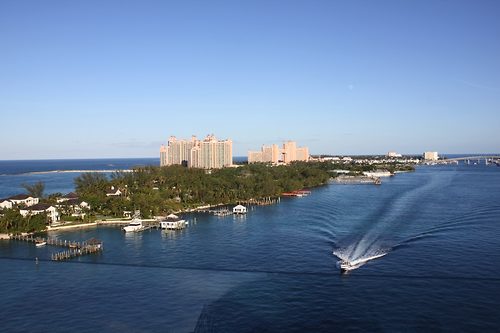 By far the big event of today was the special concert by pop band, DNCE.  If you do not know who DNCE is, it is that band that played that song you likely hummed along to all summer, "Cake by the Ocean".  
It was a pretty spectacular show, and the band brought a lot of energy.  Royal Caribbean branded the event a "Friendsgiving" celebration, with Friendsgiving referring to a fun, informal get together alternative to Thanksgiving.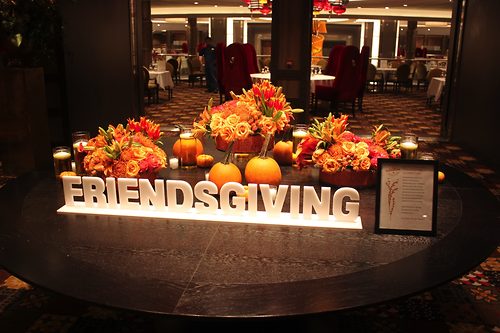 I cannot say I am the world's biggest DNCE fan, but I do enjoy hearing a hit song played live.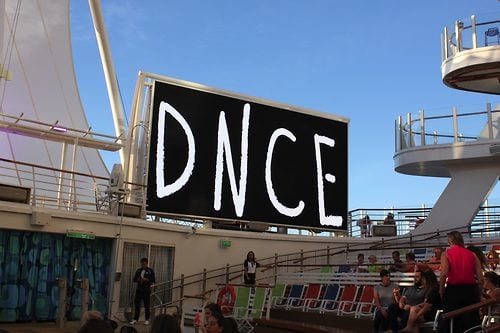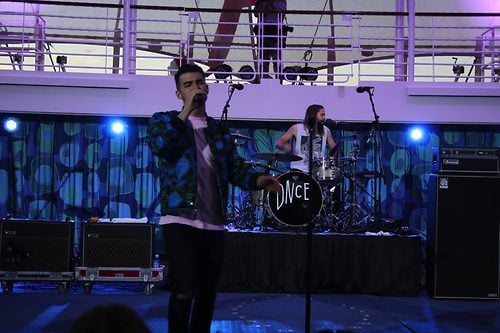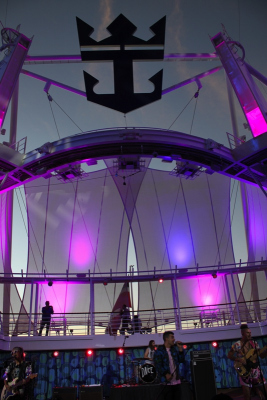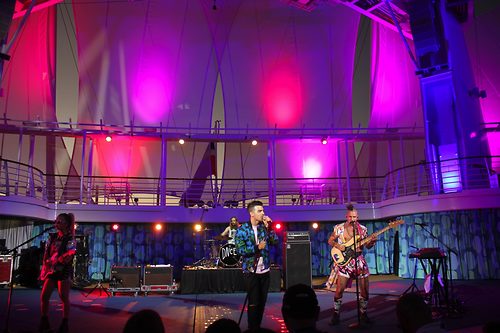 After the show, we got changed and headed down to the Royal Theater to see Columbus, The Musical again. I think it was better the second time around, and it is my favorite stage production on any Royal Caribbean ship.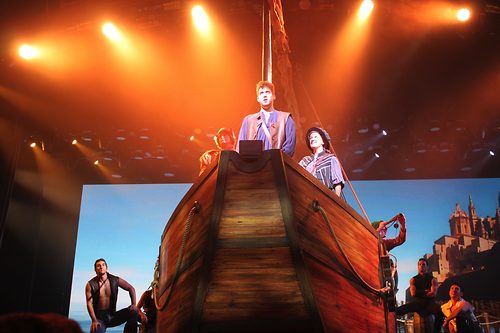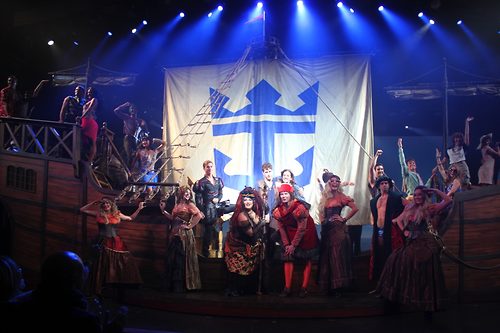 For dinner, we had the opportunity to try out Wonderland.  I had dined at Wonderland on the Quantum class before, but Royal Caribbean reimagined the venue for this iconic restaurant on Harmony of the Seas.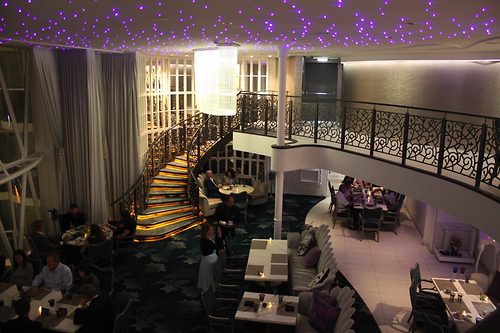 Other than the location, there were some small differences between the two, but Wonderland continues to live up to its billing as an eclectic and unique restaurant, where the experience is just as important as the food.  My picks for the two best things I ate there are the terroir beef and whatever that chocolate globe thing is.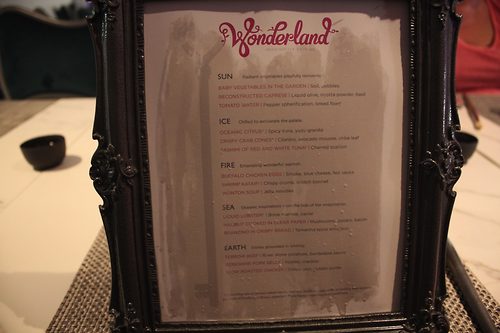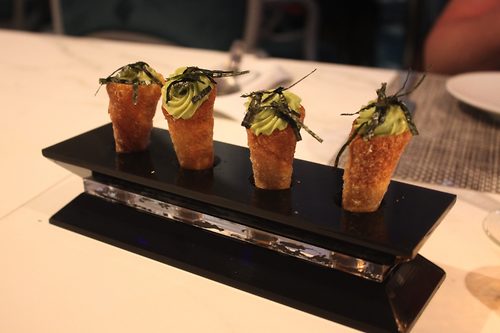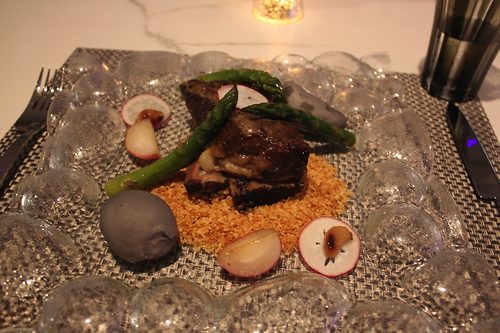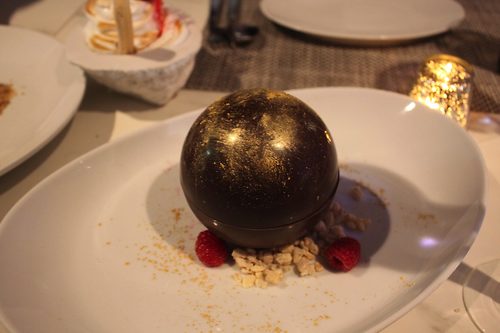 I rounded out my evening with some music, drinking and (awful on my part) dancing.  A fun end to a really great experience.
I will definitely miss Harmony of the Seas, because it completely exceeded my expectations.  Harmony of the Seas is not just another Oasis class ship, and incorporates so many new features that it is almost a sub-class in of itself.  I will be returning to Harmony of the Seas in September 2017 on the Royal Caribbean Blog Group Cruise, but I admit I wish my return was much, much sooner.
Thank you to Royal Caribbean for hosting me on this sailing, and to the amazing crew and staff onboard that helped show off how impressiveness of this ship.  Can I go back again?
Stray Observations
The Stowaway piano player has been spotted! I actually saw him twice, but today was the first time I saw him across the 5-nights I had been onboard.
Those Greek salad rolls from Cafe Promenade are super addictive. 
Time for my favorite anything on the ship...

Favorite thing I ate: Aloo Ghobi curry in Windjammer and roast beef sandwich from Park Cafe
Favorite spot onboard: bridge wings
Preferred stateroom I stayed in: Oceanview Balcony
Preferred stateroom I toured, but will likely never stay in: Crown Loft Balcony
Number of slices of pizza from Sorrentos I ate: 4ish
Number of Izumi sushi samples I ate: I ran out of fingers
Favorite entertainment: Columbus, The Musical
Favorite water slide: Supercell (the champagne bowl slide)
Thank you for following along all the fun.  My next live blog will be on Navigator of the Seas in February 2017!