In:
Our final day on board Harmony of the Seas has arrived. This week has gone by so fast; today I had no real plans other than relaxing. The last official group event was the podcast recording down in the conference room. It was fun to recap our cruise in a group setting, while recording.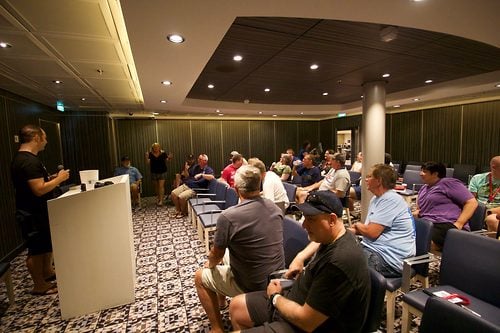 After the recording I wanted to grab some lunch. I had thought about going to Chops Grill for lunch with my Ultimate dining package, but like always I ended up at Sabor. Today I wanted to try the chicken quesadilla, and it was so good.
When I left the boardwalk I noticed they had candy and cotton candy for sale. The skittles tempted me, but thought candy was the last thing I needed after Sabor.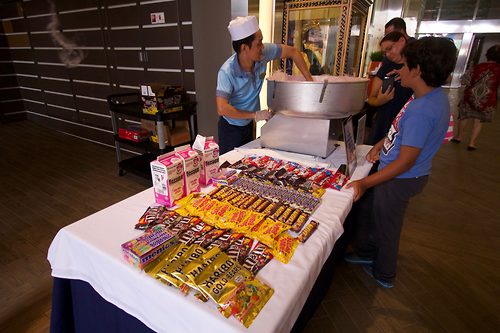 Just walking through the promenade exploring, I noticed the guest services desk was extremely long. I had looked on my on board account and saw a bar charge for some drinks. Not a big deal, they took them off since I have the drink package, but you want to make sure you double check. Also, noticed the drinks you order with the package show up for $0.00 and kind of scary to see that after a week.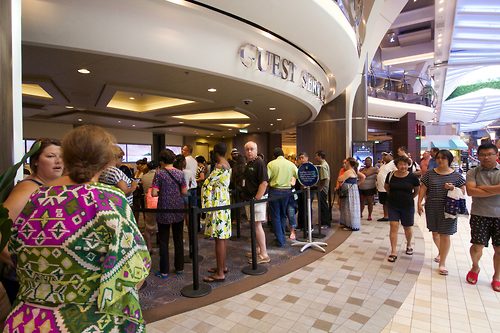 One of my friends was staying in a loft suite and invited some of us up to the suite area. This is a private area restricted to Star, Sky, and Pinnacle Club members only. They had a private hot tub up here beside their bar.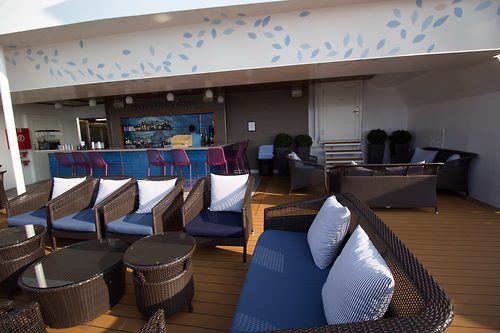 While walking around on the suite deck I came across four cabana's looking over the Solarium. These cabanas would be my go to spot and come at no cost.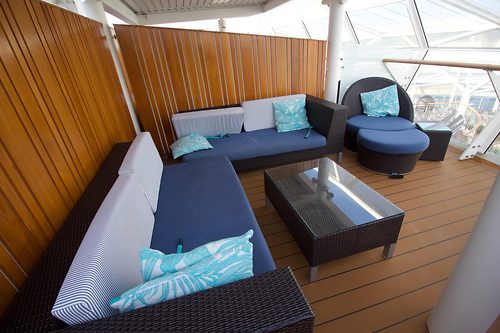 Tonight I had planned a dinner at Sabor for anyone who wanted to come in the group. I reached out to the Sabor manager early in the week to let them know we would need reservations for 25 guests. They gave us two large tables and we all had a great time. I know what you must be thinking; didn't you already eat Sabor once today? It's like there is no such thing as too much Mexican food. We had a really fun time all together and recapping the week cruising together.
After dinner everyone in the group met at the pub for our goodbyes. This was a really sad to say farewell to everyone, but I'm glad Matt arranged this to see everyone. At 11:30pm I decided to call it a night because my flight was at 8:30am Saturday morning.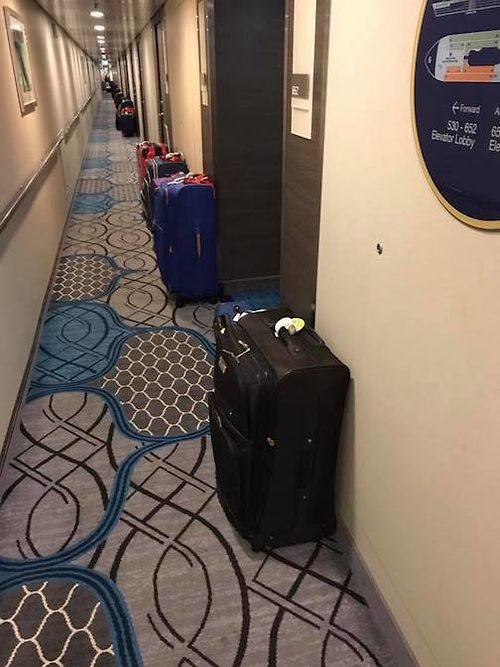 Almost everyone told me not to book this flight so early, but I really thought I could make it work. To report back on my experience I wanted to document every step of the way, so I made sure to capture the time. I went downstairs to express departure line at 5:45am. We were cleared and ready to walk off at 6:22am. The customs lines were moving fast, so I was through that by 6:31am. I jumped in a taxi right there at the port for $12, and arrived to Ft. Lauderdale Airport at 6:39am. I made it through security and walked up to my gate at 6:53am. So I made my flight and was home while some of my friends were still on board. I don't recommend trying a flight this early, if you have other options. I think we all know, this was extremely high risk that everything must go perfect to make this flight.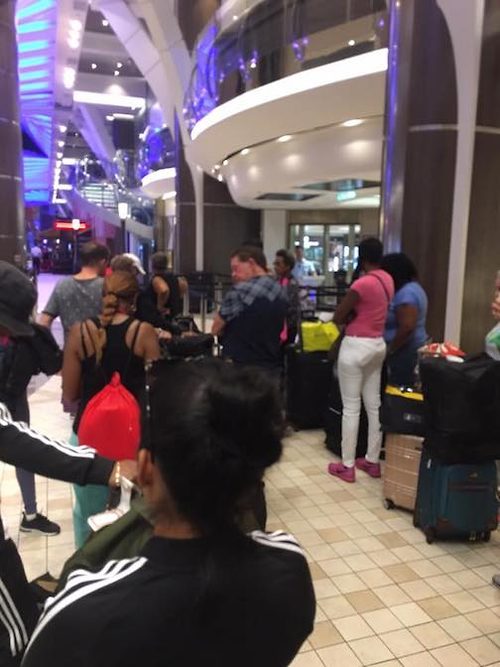 Well this is the end to my live blog; it was a lot fun sharing the week with you. I hope you enjoyed both of the blogs at the same time, for two different experiences from the same ship. See you in three weeks for my next live blog on Enchantment of the Seas!