In:
Our first sea day is here, and that also means my first day working from the ship.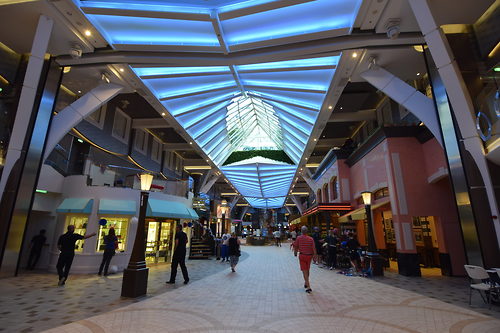 I made a coffee run to Cafe Promenade before logging on for the day and discovered that the crew were hard at work setting up Fourth of July decorations on the Royal Promenade.  In fact, there are already a few Independence Day events on the ship, including a BBQ and hot dog eating contest.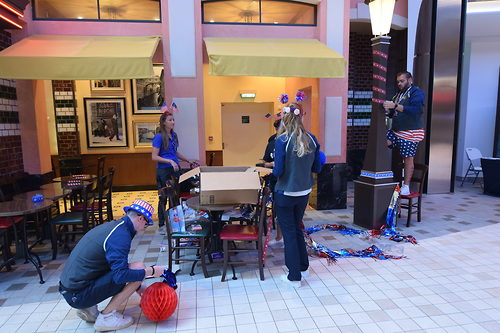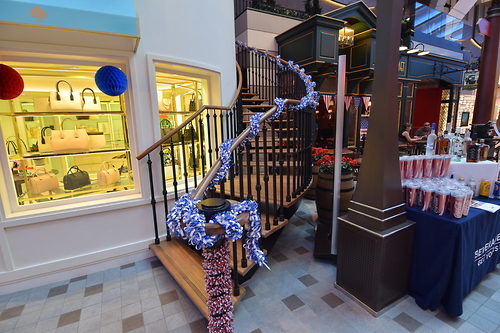 I could really get used to having my morning coffee on a cruise ship.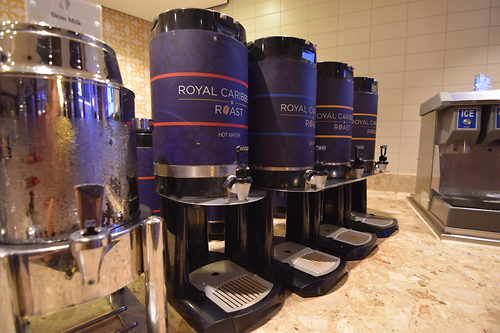 My wife went to the gym in the morning, and I enjoyed a great view of Central Park to go along with my work.  The internet connection was fairly stable.  I had a couple of conference calls that I connected to via Skype and had a few pauses here and there, but the call never completely dropped. Overall, everything worked well enough for me to do my work.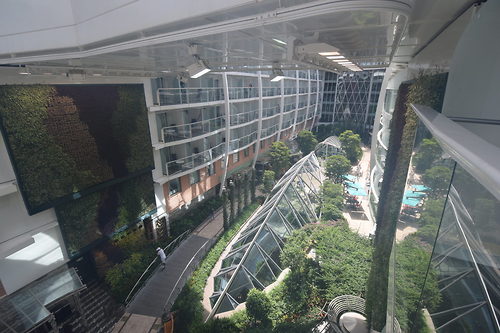 For lunch today I grabbed something quick to eat at the Windjammer.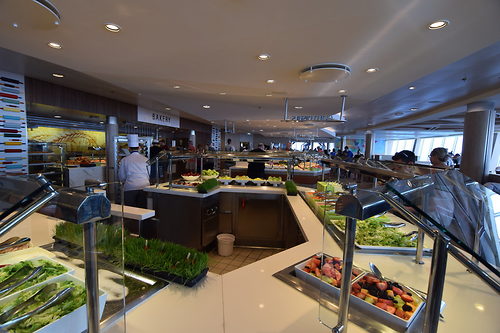 My wife opted to take advantage of our unlimited dining package and enjoy lunch at Jamie's Italian.  This is the first time any of us have dined at Jamie's for lunch.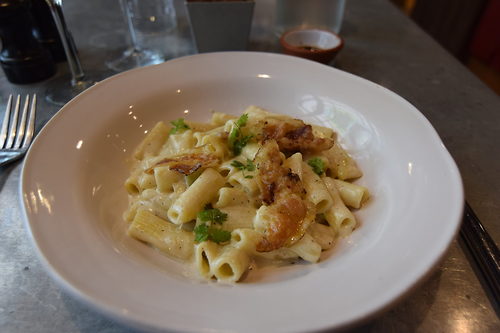 As luck would have it, I was able to finish work a early today, due to the Fourth of July holiday.  I made the best use of my time by logging off and heading up to the pool deck for a little relaxation, sunshine and pool fun.
We spent the better part of the afternoon at the pool, and it was a great way to spend the afternoon.  The sun was shining and my wife and I had a great time just taking it easy.
We got back to the room to shower and changed so that we could go out for the evening.
Since I had some cash in my pocket from our time in Nassau, we tried our hand at the casino.  Alas, that money was quickly spent and now the property of a major cruise line in Miami, Florida.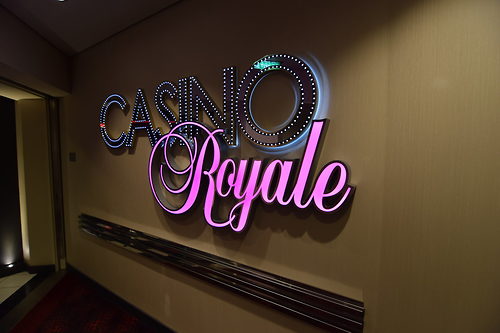 We also stopped by the Diamond Lounge for a quick drink and enjoyed a few bites to eat.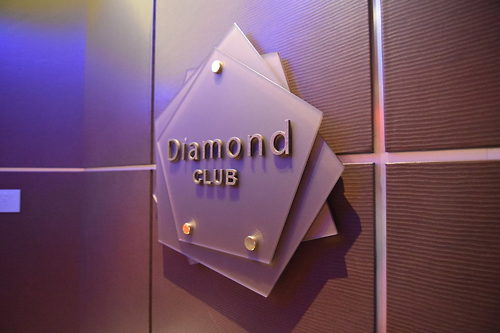 We had dinner reservations at Sabor for 8pm, but went there a little early to see if they could take us.  They had plenty of availability, so there was no issue at all.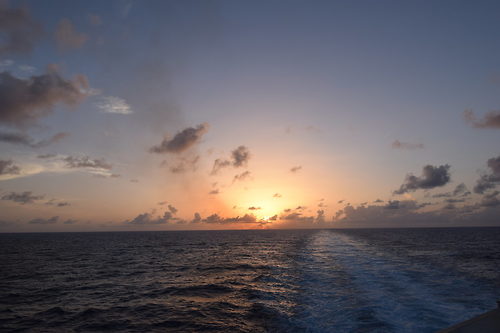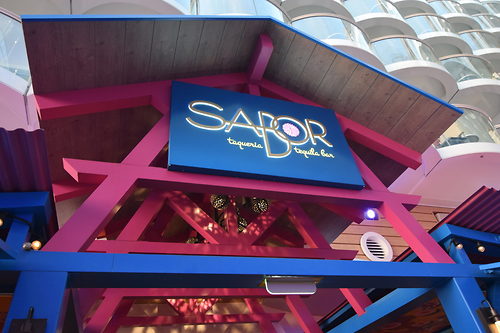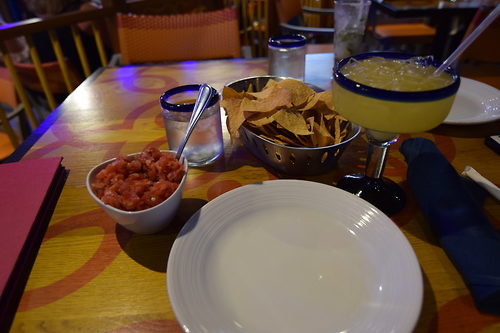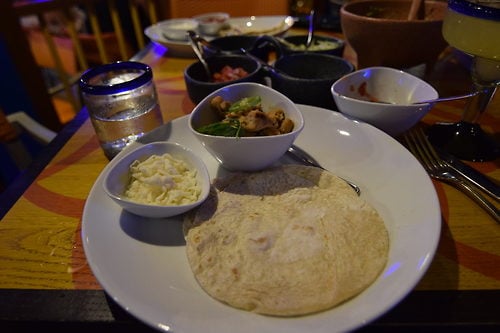 We spotted the stowaway piano player near Sabor.  He even played the entire Bohemian Rhapsody song!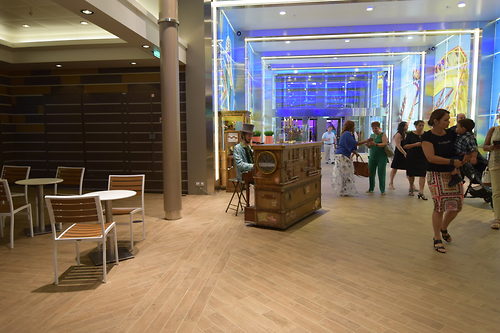 Following dinner, it was time for a night swim.  There is something about enjoying some time at the pool in the evening on a cruise that I just love.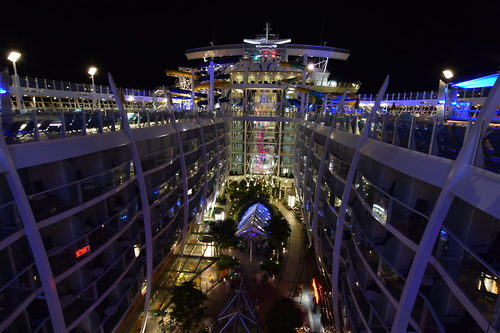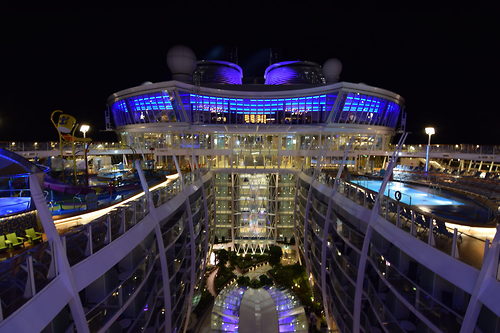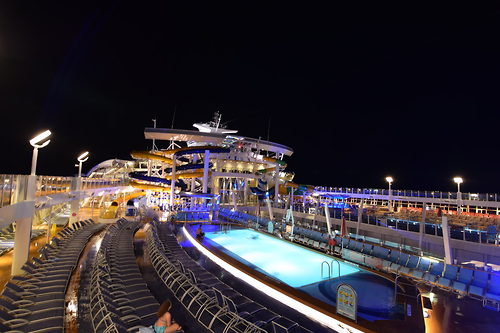 Tomorrow we will be visiting St. Thomas for some fun in the sun.
Stray Observations
The desk in my stateroom is not bolted to the wall or ground, which means it can move. That means I can turn the couch into a couch desk!
The Royal iQ app works well, except for the feature that shows me my calendar (what restaurants, shows, etc I have booked). It hasn't worked for me or my wife since we got onboard.
I found this piece of art that showcases Majesty of the Seas.

Cotton candy and popcorn on the Boardwalk

Drink cups for sale, along with firecracker cocktails.