In:
Our first port stop brings us to Royal Caribbean's private destination of Labadee. I always look forward to stops here, and today was no different.
We ended up arriving a bit earlier than scheduled, and the gangway opened up in the eight o'clock hour. For us, we got the kids fed and walked off the ship a little after 9am.
Weather wise, there was not a cloud in the sky and the kind of day you dream about for any beach day.  However, September in the Caribbean is anything but cold.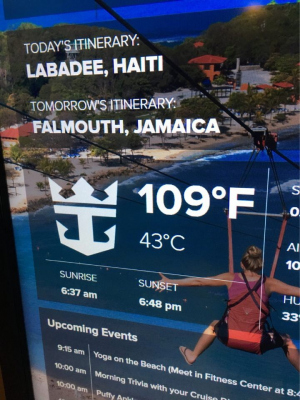 It may not have been as hot as this sign indicated, but rest assured it was quite warm today.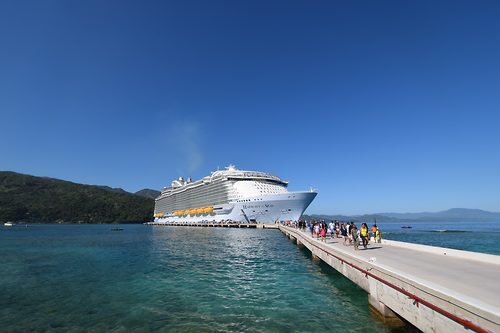 We rented a cabana on Barefoot Beach, which is something our family does on every trip. We rented a standard cabana, which offers us a perfect spot for our family to enjoy beach time.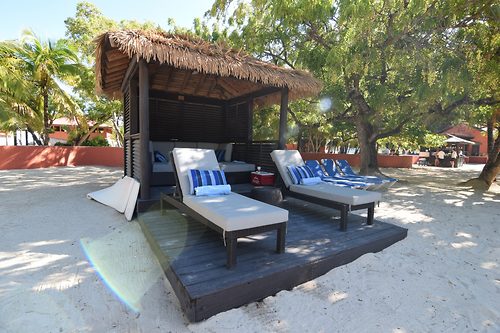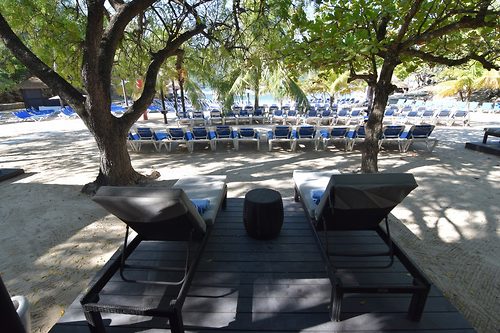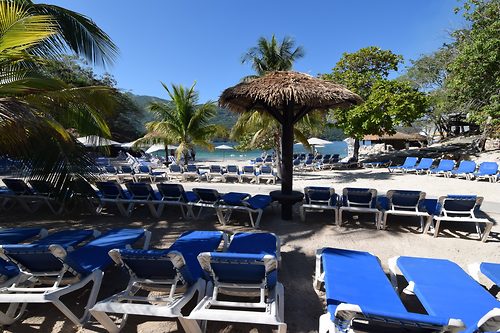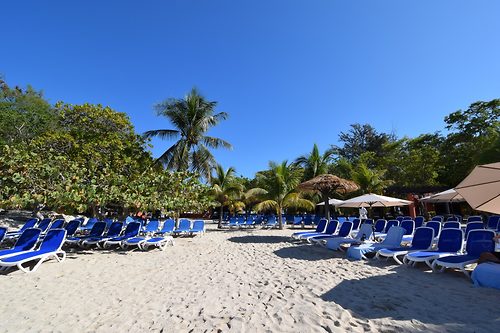 Speaking of Barefoot Beach, the over the water cabanas suffered some damage from Hurricane Irma.  Some were completely missing (presumably pulled down to make way for a new one) and others were still damaged.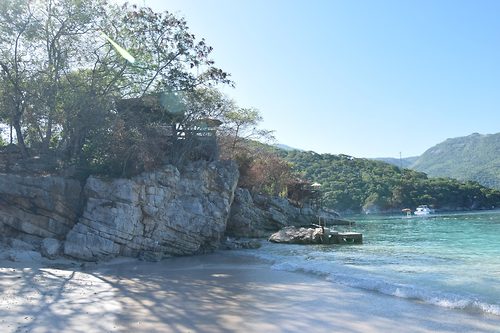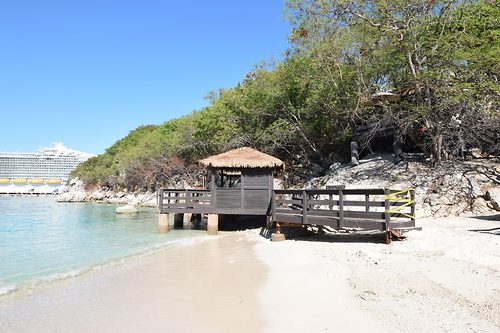 Luckily, there was not other visible damage to Labadee and I was glad to see things still functioning well overall.
Elsewhere on Labadee, there is some visible construction of the upgrades taking place.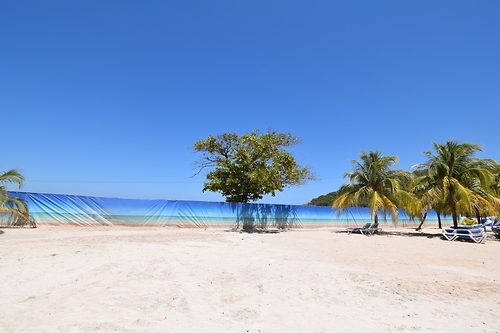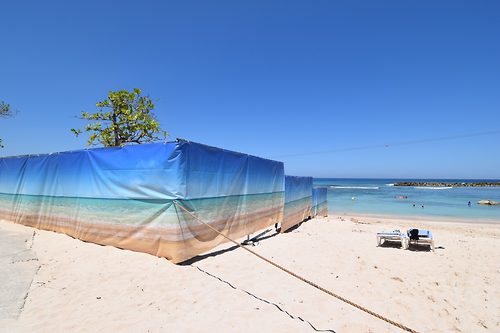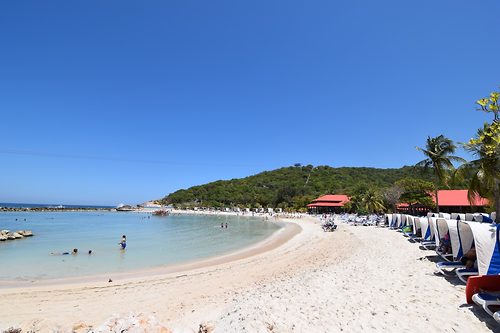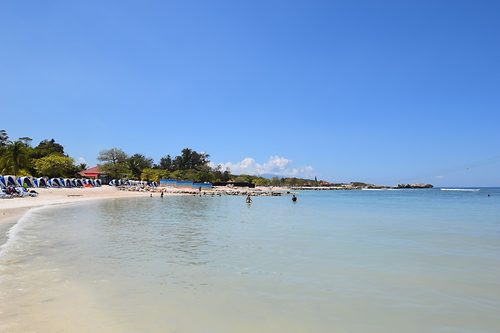 I even took a walk to the new floating bar off of Adrenaline Beach.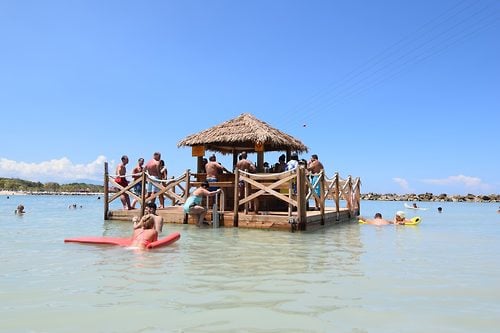 We had a great day in Labadee.  In fact, it was the longest we have spent in Labadee ever with the kids.  They had a blast and it was a lot of fun all around.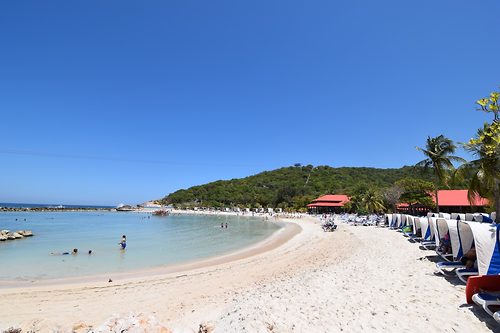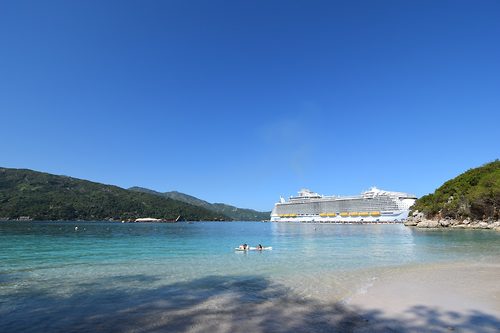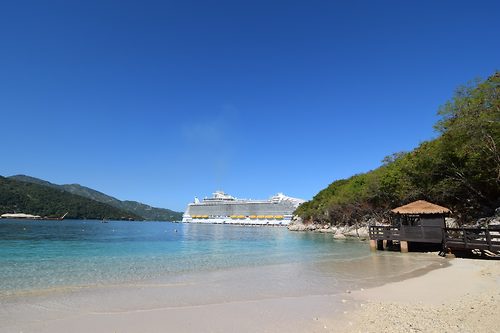 Back onboard Harmony of the Seas, the kids and I took a much needed shower and nap.  Sometimes a solid hour nap does wonders for the soul.
We had another early dinner this evening, back at Izumi for hibachi.  It was another great meal and I can see why so many people really enjoy it.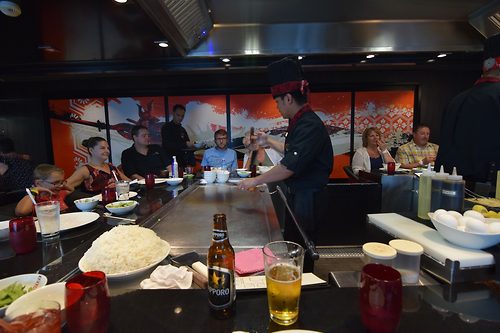 We spent our evening on the Royal Promenade.  There was Broadway trivia, piano singalongs and a 50's/60's party.  I loved it!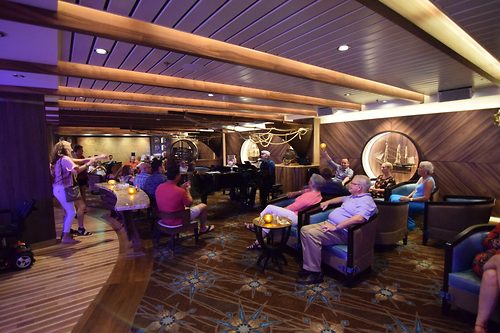 Tomorrow we are visiting Falmouth, Jamaica.
Stray Observations