In:
Royal Caribbean's Harmony of the Seas is nearly at her new home of Port Everglades, Florida, and I will be onboard two of the first few sailings and LIVE blogging every day of the cruise, to share with you what it is like to experience this amazing ship.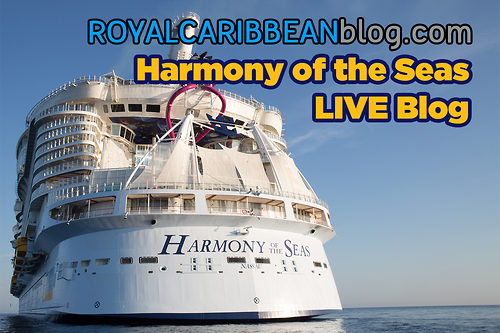 This is a somewhat different type of live blog, and cruise experience, for me.  I will be on two different sailings, separated by two days between them.  Our cruise begins later this week, but here is a cruise preview to share with you what to expect on our trip!
The Cruise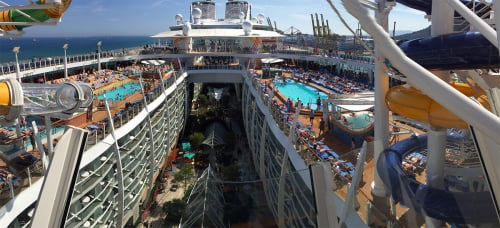 As I mentioned, I will be on two different Harmony of the Seas sailings. The first is a three-night Bahamas cruise on November 5th, and the other is a two-night Bahamas cruise on November 10th.
The story of booking this cruise goes back a few months ago, when Royal Caribbean invited me to come aboard a two-night Harmony of the Seas preview cruise, where members of the media, travel agents and other VIP's are invited to check out this new ship.
Royal Caribbean Blog has been lucky enough to have been invited to a couple other preview sailings on Quantum of the Seas and Anthem of the Seas, so to be honored with an invite for this sailing is quite wonderful.
These two-night preview cruises go by extremely quickly, and are filled with a number of events meant to educate and provide a deeper insight into how the ship functions. The events are very interesting and offer quite a bit of insight, but it comes at the expense of the limited time onboard.
I had noticed there was a 3-night sailing on Harmony of the Seas just prior to my 2-night sailing, and it was over a weekend.  This seemed to be the perfect solution to allowing me additional time for ship-based research prior to the media cruise experience.
With as much of a serious tone that one can use in a written blog post, I will be using my collective 5-nights on Harmony of the Seas to spend it researching what is unique about this ship, and using my time to collect information that I plan on using in future blog posts.  Of course, I relish this sort of "work", and the opportunity to check out Royal Caribbean's newest cruise ship is extremely exciting to me.
Stateroom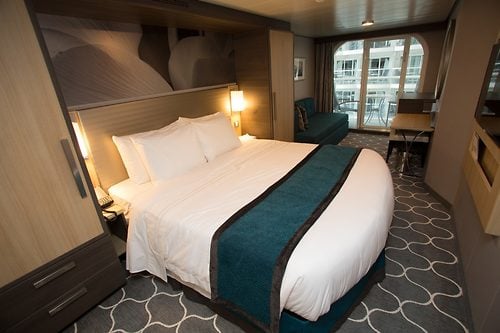 I will be staying in two different stateroom categories between the two sailings.
On the first sailing, I will be in a Boardwalk view balcony stateroom.  When I made the reservation, I got a Neighborhood Balcony Guarantee stateroom, because it was less expensive and I was fairly open to the room type.  I will be sailing solo on the 3-night sailing and believe it or not, the Neighborhood Balcony Guarantee was the cheapest option available.
After a couple of weeks, my room was assigned and discovered it would be a Neighborhood Balcony guarantee.  I have stayed in Central Park Balcony rooms, but never a Boardwalk Balcony.  I am excited to try something new and see what the whole Boardwalk view experience is all about.  Also, my room is very close to the end of the hall (4 rooms away from the aft of the ship), so I am hoping I might have a decent view of the AquaTheater too.
On the two-night sailing, my wife will join me and we will be in an oceanview balcony.
This is a classic stateroom option, and this will be the first time I will be staying in an oceanview balcony on an Oasis class ship.
Itinerary
Both cruises are short and will include a stop in Nassau, Bahamas, although I do not plan on getting off the ship on any of the stops.  I want to take full advantage of my time onboard Harmony of the Seas, and will stay onboard to ensure I have as much time as possible to experience as much of what the ship offers as I can.  Plus, I will be back to Nassau in March on a different sailing, so there will be time to explore there later.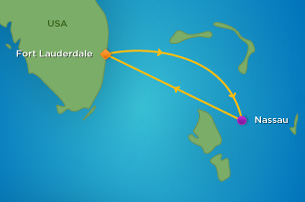 Three things I am excited to try
3. Water slides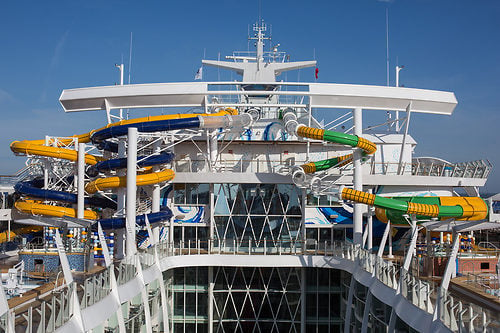 Harmony of the Seas features a number of firsts, and its water slides are one aspect of the ship that many families are super excited to try.  Even as an adult, I cannot wait to try them out for myself and check out one of the first water slides at sea on a Royal Caribbean ship.
There are three new slides on Harmony of the Seas, collectively known as The Perfect Storm. Two racer slides and a champagne bowl slide mean I will be taking quite a few trips (in the name of research).
2. Boardwalk balcony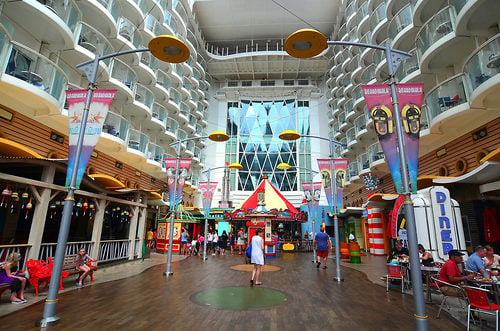 This is my first time staying in a Boardwalk balcony stateroom, and I am excited to compare the experience to staying in a Central Park balcony. Both room types are quite popular with many guests, and getting a chance to check it out for myself is going to be a real highlight.
When staying in a neighborhood balcony, the key feature is the balcony experience.  I always loved having the ambiance of Central Park around me, so I cannot wait to see what it is like with the busy nature of the Boardwalk.
1. Columbus, The Musical!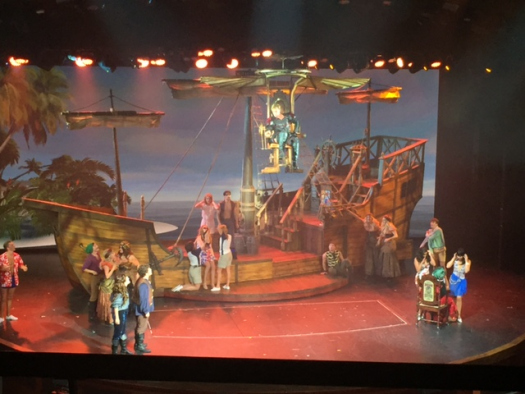 Of all the amazing entertainment that I have booked so far on Harmony of the Seas, the one I am most excited to see for myself is Columbus, The Musical!
This is a Royal Caribbean original production that was created in the same style as Something Rotten and Spamalot. I have high hopes for this show, based on the reviews I have read about it and the stories I have heard from Royal Caribbean about the show's creation.
What's next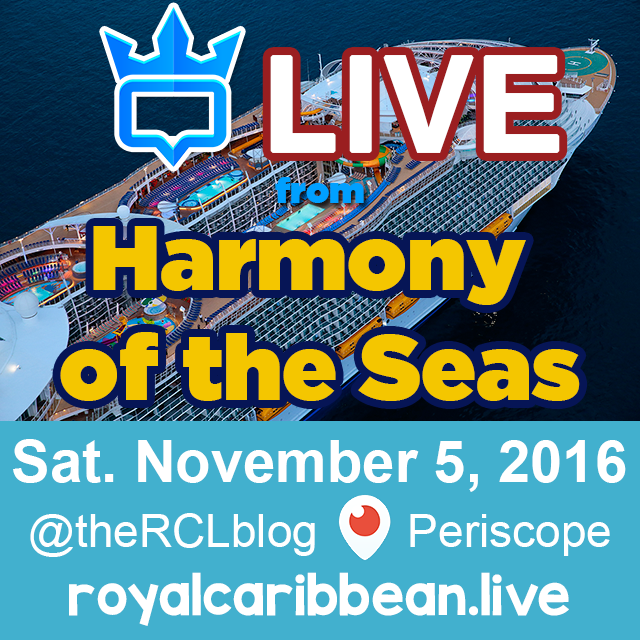 Our Harmony of the Seas cruise begins on Saturday, November 5th, and I will be sharing the details on the blog, as well as across my social media channels.  Be sure to follow me on Twitter, Facebook, Instagram and Periscope for live updates throughout the day.
I invite you to share in this experience with me, by posting in the comments for any blog post questions and comments you may have.  I try to make these live blogs as interactive as I can, so I want everyone to feel welcome to share their thoughts.
Thanks for reading all of this and welcome aboard our next fun live blog experience!