In:
Our first full day on Harmony of the Seas is also our first port day. It is a bit unusual to have your second day be a port day on a 7-night sailing, but we were looking forward to getting into the swing of the cruise experience.
Harmony of the Seas docked in Nassau around 7am, although there was some kind of a delay with getting the ship cleared by local authorities.  It ended up being a 30 minute delay, so the Captain announced we would be remaining in port for an extra 30 minutes.
My wife and I got off the ship a bit after 8am in search of having breakfast in Nassau. We had no real plans, and figured having breakfast in town would be an easy, but different kind of way to spend our day in town.  Unfortunately, much of the city is closed until at least 9am, so we wandered the streets until we found a restaurant near the Pirate Museum that not only was open, but served Starbucks beverages.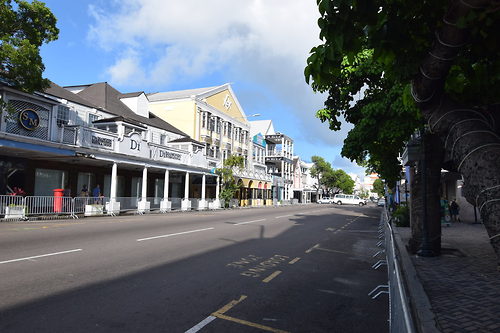 Smugglers is the name of the restaurant, which is more like a cafe.  Their breakfast menu consisted on pancakes, French toast, eggs, omelets and a few specials. I was tempted to try a local dish, chicken souse, but decided to stick with eggs.  My wife ordered a croque monsieur.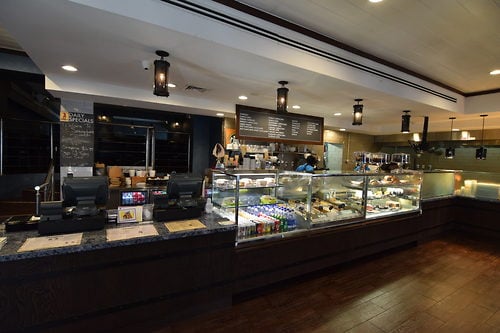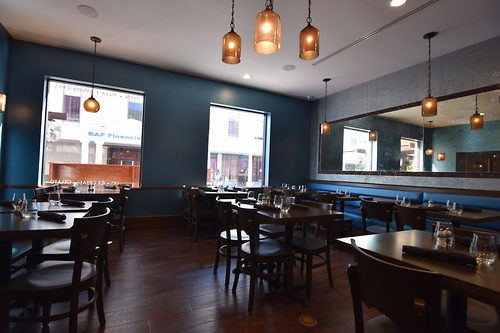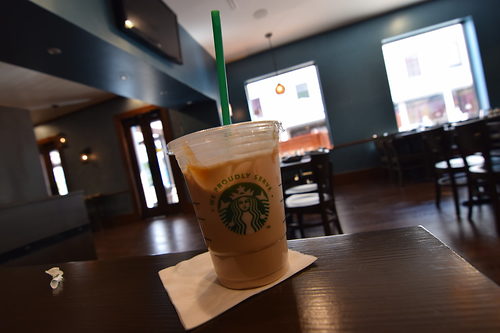 Breakfast was great and it provided us with great food, good service and lots of air conditioning.
Following breakfast, we wandered Bay Street a bit. It was past 9am, so many stores were open for business.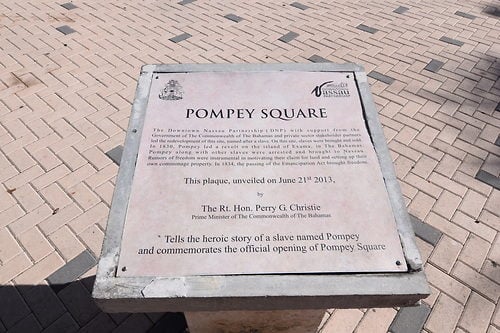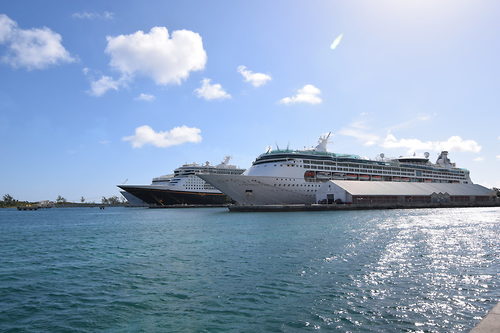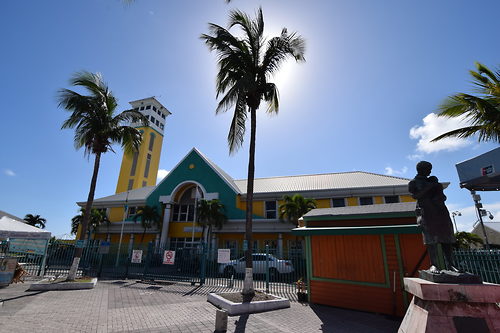 We decided to head back to the ship because it was getting a bit warm out, and ended up doing something I can never get enough of when we cruise with our kids: take a nap!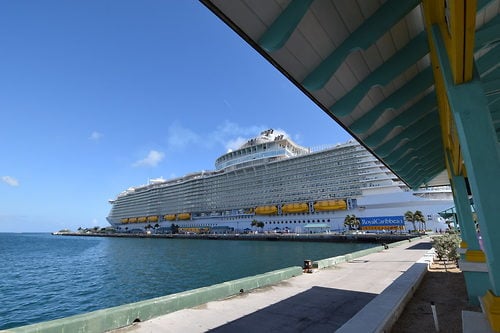 We slept for an hour or two and then decided to hit up Sabor for lunch.
This was my first time trying Sabor since the Oasis Class ship Sabors all went to an all-inclusive menu.  Sabor is an open air restaurant, so it can get a bit hot there.  We were seated in the back corner, which had little airflow, so we asked the waiter to move to a different seat.  They happily obliged and that seat was far more comfortable.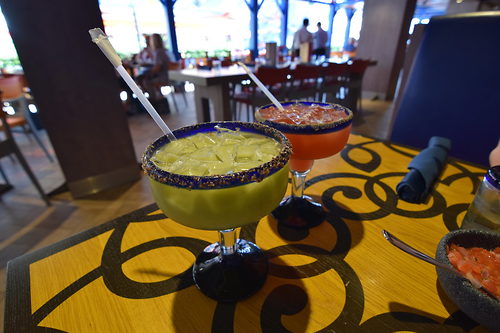 I tried the new fish tacos on the menu, and they were really good.  I liked the fact they were served with an assortment of toppings, so you can create the perfect taco for you.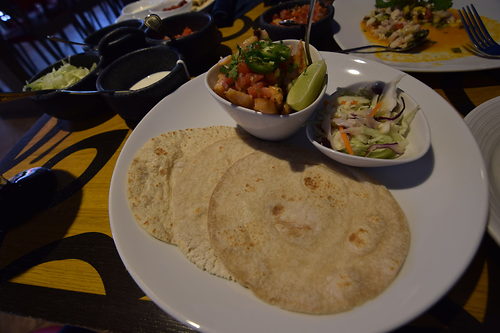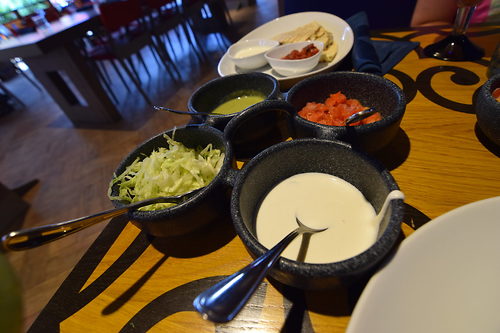 I also had the mushroom quesadillas and the red snapper civiche.  And of course, no meal at Sabor is complete without their amazing margaritas.
Following lunch we decided to head up to the pool deck for sailaway.  We enjoyed sailaway from the Solarium before grabbing some chairs elsewhere on the pool deck to simply relax.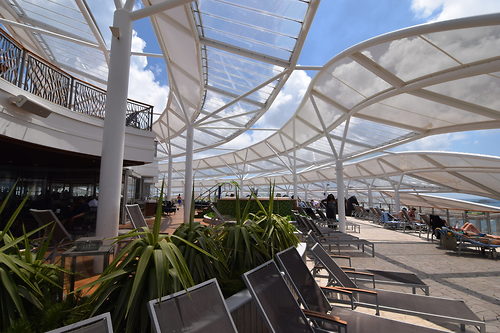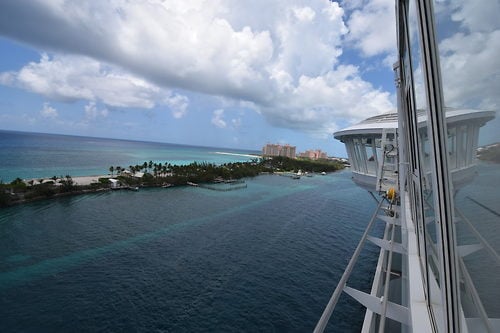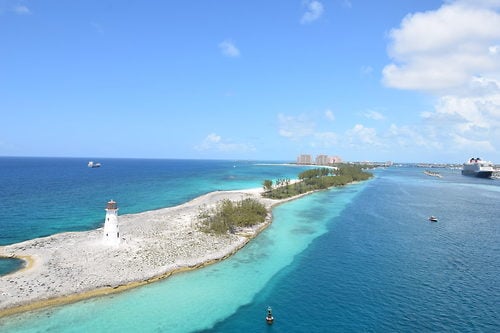 In the late afternoon we headed back to the room to shower and change for the evening.  Tonight is our first formal night of the cruise.
On Harmony of the Seas, Wonderland has a bar and guests can drink there without going to the restaurant. We went there and tried some of their specialty cocktails, which were great. Always nice to have different scenery.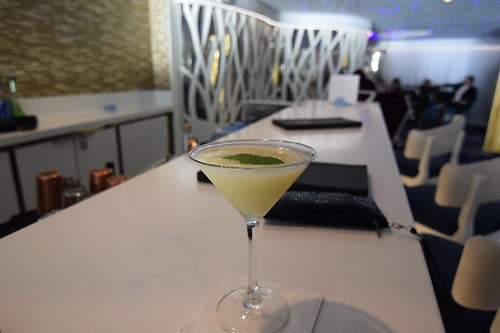 Dinner tonight was in 150 Central Park.  We picked this restaurant primarily because a fellow Royal Caribbean Blog writer, Michael Poole, had such a good experience on Oasis of the Seas.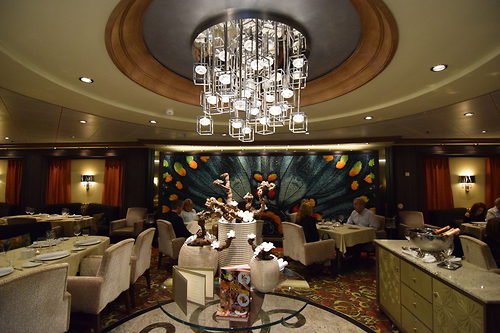 In short, the food did not disappoint.  We had a terrific server, Adel, and the food was top notch.  
There is a steak for two option and by far, this is the best steak I have had in a while. It is actually prepared table side!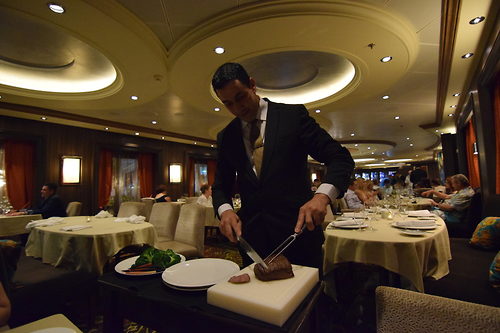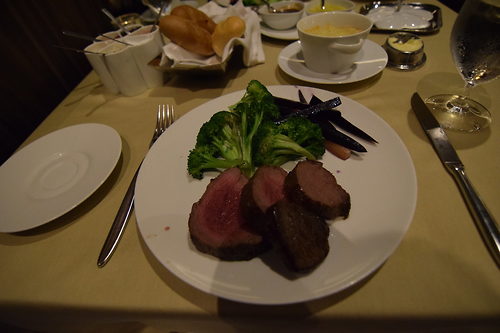 We enjoyed some time in Central Park after dinner and then headed to the theater to see Grease.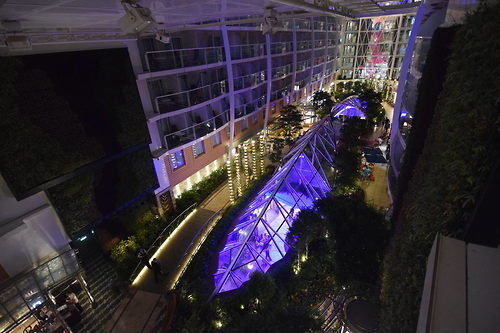 Believe it or not, I had never seen Grease. Not only did I get to see a great show, but I finally saw a big piece of American culture (and so many references now make sense!).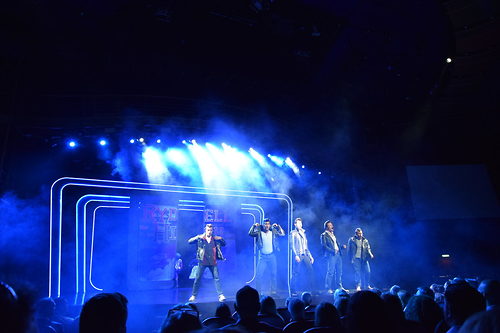 The show was even better than I expected.  The actress that plays Rizzo is phenomenal.
Tomorrow is our first sea day.
Stray Observations
Enchantment of the Seas was also docked with us in Nassau today.

How many times have we heard people complaining about teleporting? Glad Royal Caribbean is putting an end to it.

Pineapple drinks were on sale at the pool.  While not included in the drink package, they are discounted for drink package guests.