In:
Hi everyone, I'm really excited to announce our next live-blog experience as we get ready for a cruise aboard Allure of the Seas for an 7-night Caribbean adventure.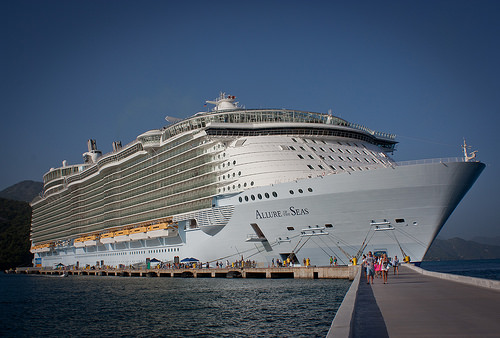 It is my hope to provide to our readers a daily look at what this cruise will be like and share our experiences with you.  This means I will try to post photos every day along with a written report of how things are going (internet permitting).
If you're new to our live blogs, check out the live blogs we did for Freedom of the Seas, Quantum of the Seas and  Navigator of the Seas for an idea of what's in store for you. I'm hoping to give our readers a daily look into what we did that day, what was good/not good and what we have planned for the next day.  
For this cruise, I will be driving to Fort Lauderdale to start our adventure.  Coming from the Southeast United States, this will be an easy drive to the port with the family and we will arrive the day before our cruise to ensure we have no issues with being present for embarkation day.
As many of you know, this cruise was planned as a group cruise among readers of Royal Caribbean Blog and I cannot wait to meet up with everyone onboard the ship and share in exploring Allure of the Seas together. Ever since I planned the group cruise, I've thought the idea of cruising with other Royal Caribbean fans would be a lot of fun and we had a fabulous time for the first ever Royal Caribbean Blog group cruise on Quantum of the Seas.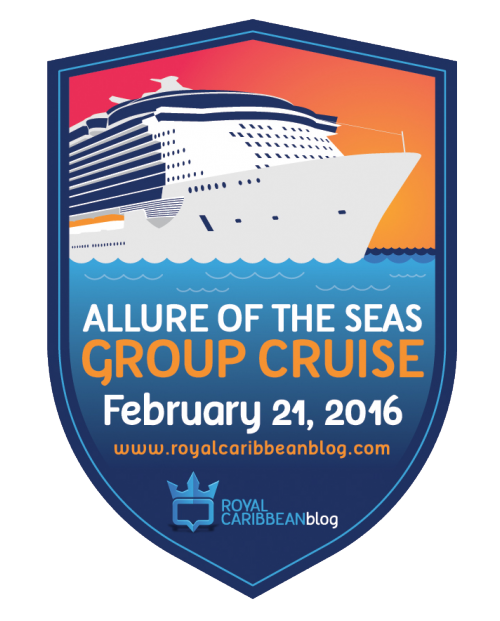 We are planning to arrive to the Fort Lauderdale area a little after lunch and check into our hotel, Cambria Hotel and Suites.  We chose this hotel for its location near the port area, as well as offering suite accomodations for our family.
The day before the cruise, we have organzied a meet up at John U. Lloyd Beach State Park on Saturday, February 20th at 3:45pm to watch Oasis of the Seas (and other cruise ships) leave.  If anyone is in the area, please feel free to come on by and join us!
The next day, I will board Allure of the Seas as early as humanly possible and start the real fun on February 21st!
This is my first time on Allure of the Seas, although I had sailed on her sister ship, Oasis of the Seas back in 2010.  Given how long it has been since I have been on an Oasis class ship, it is clear the experience on Allure of the Seas will feel like something brand new.
Allure of the Seas offers so much to see and do onboard, and my family is excited for the opportunity to enjoy so many of the activities we have read and heard about over the years. Of particular interest are the specialty restaurants and many shows onboard.
We booked a number of firsts for us, including the prohibition party and Dinner at 150 Central Park.  We also have reservations for a number of the shows, so there will be plenty of opportunities to do new things.
Of course, our two children will be a focal point of our experiences onboard.  My kids being 5 and 1 years old, we will have a pretty good look at the activities for children onboard and we are all really excited to enjot it all.
In addition to the ship, we will visit three popular Western Caribbean ports of call: Labadee, Falmouth and Cozumel.  We have been to all of them in the past, and planning on mixing in favorite excursions along with some new stuff too.  I will share what we end up doing in each port, as we have purposefully left a bit of ambiguity to our shore excursions to give us more flexibility.
Of course, I hope you will be joining for me on this cruise virtually. If you have any questions for me while I'm onboard, comment in the post below, email or twitter me, and I'll do my best to answer.   I will also be doing daily broadcasts on Periscope, so be sure to watch there!
Our itinerary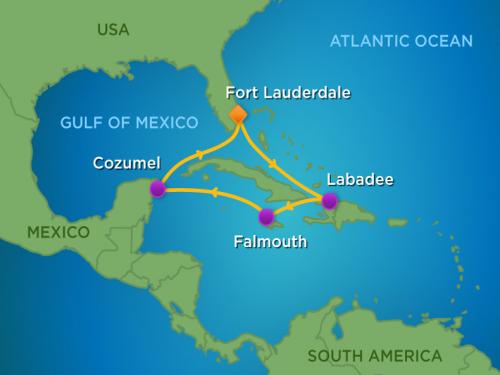 Next update should be on our embarkation day, Sunday, February 21. Stay tuned for all of our live blog updates right here.
Live Blog Index
Have a question about Allure of the Seas? Want Matt to cover something specifically in the live blog series? Tell us in the comments!