In:
What is it like on a test cruise? I wondered the same thing, and luckily enough, Royal Caribbean invited me to see for myself.
Allure of the Seas is the next Royal Caribbean cruise ship to begin test cruises, which are required for ships to sail from the United States.
For this test cruise, Royal Caribbean invited travel agents, Pinnacle Crown and Anchor Society members, and a couple members of the media to volunteer to be test cruisers.
This is a two-night cruise with one stop at Perfect Day at CocoCay.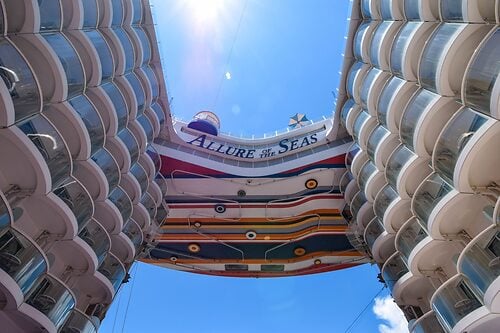 The basics for a test cruise are you come onboard for no cost for your cabin, and Royal Caribbean assigns you a cabin. You then play the role of a guest and Royal Caribbean reports to the U.S. Centers for Disease Control and Prevention (CDC) what transpires onboard. In addition, there are some members of the CDC to observe what is happening.
Being that we live in Orlando, the drive over to Port Canaveral was quick and easy.  I happened to get a noon check-in time, which meant we parked at the terminal and waited for check-in.
In order to do a Royal Caribbean test cruise, you must be at least 18 years old and fully vaccinated. They checked our vaccination status, and then we proceeded with the usual check-in process.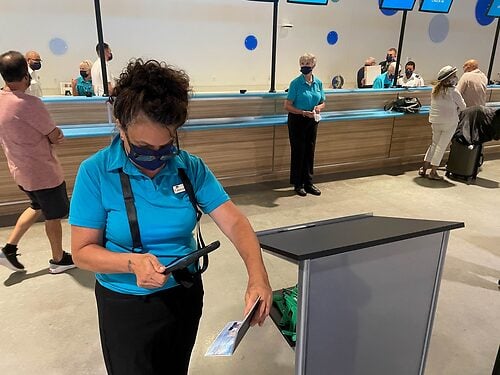 Something different this time around is we were all issued tracelets, which are the contact tracing wristband we must wear onboard.  In the event of a Covid case onboard, tracelets can tell Royal Caribbean who has been in close contact with the person and quickly identify those people for isolation and testing.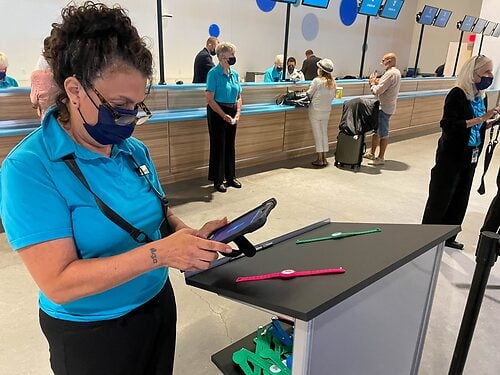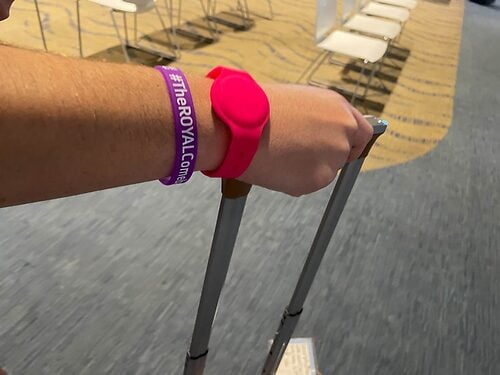 The tracelets first appeared on Quantum of the Seas sailings from Singapore, but this is the first time I have seen them in North America.  I did not have tracelets issued on Adventure or Freedom of the Seas sailings.
Walking onboard, the crew was just as enthusiastic as other ships to welcome passengers back.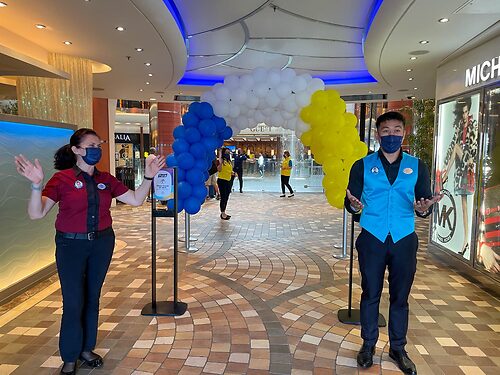 Just like Freedom of the Seas, all passengers must wear face masks onboard and there are special designated areas for fully vaccinated guests.

Crew can identify vaccinated guests by the purple wristband they wear.
There are 667 guests on this test cruise, which on a ship that can handle over 6,000 passengers is a microcosm of the usual load factor. To say the least, the ship did not feel crowded at all.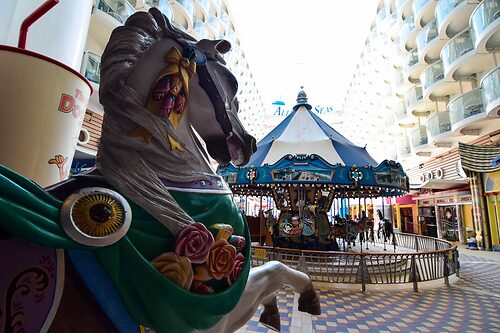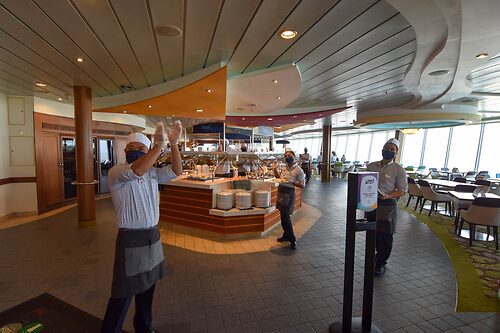 We completed our safety drill via the Royal Caribbean app, and reported to our muster station to check off that we know the location.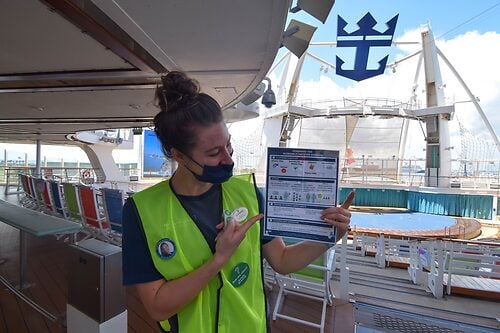 Our first drink onboard was at a favorite restaurant on any cruise ship, Sabor.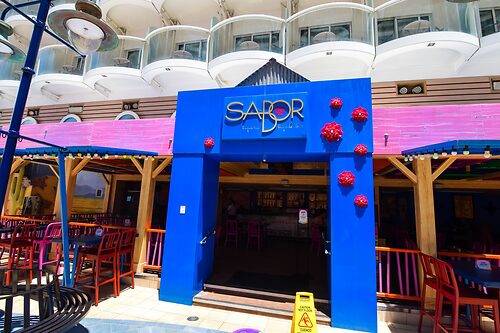 I had to get a margarita, because their menu really stands out as an excellent choice.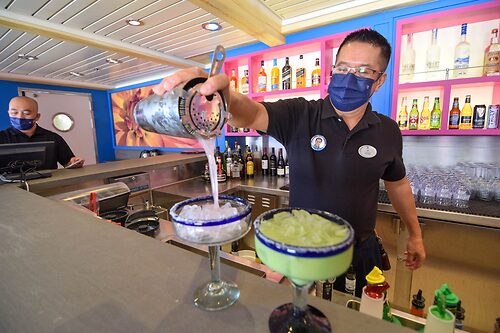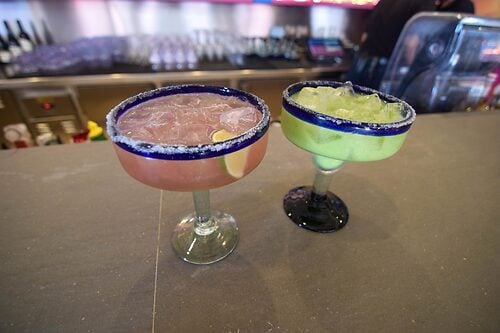 Next up, we wanted to explore the ship a bit.  We toured Adventure Ocean, the fitness center, and Central Park.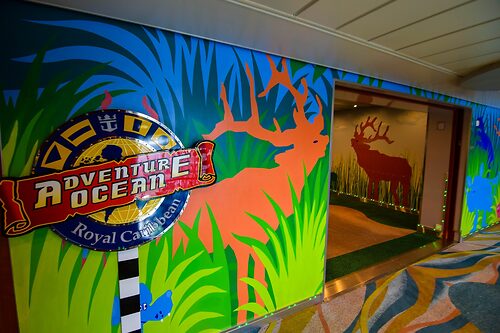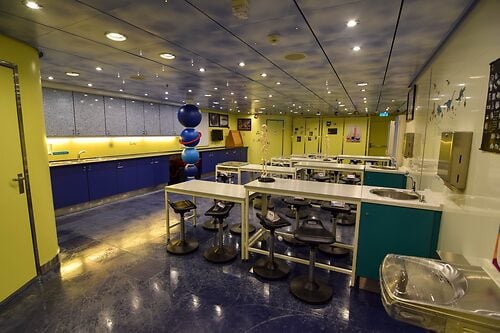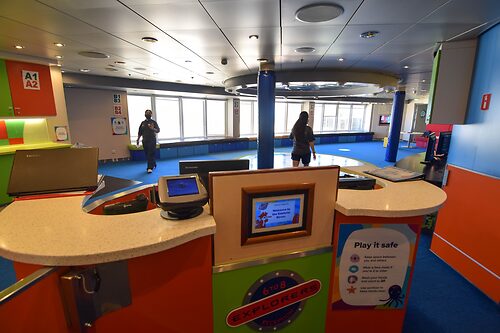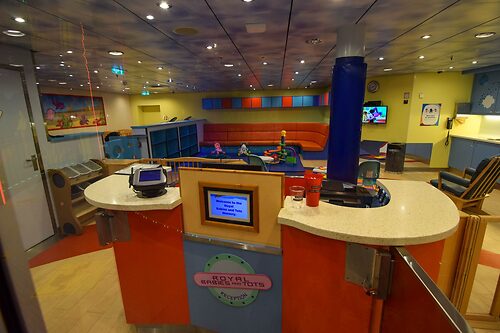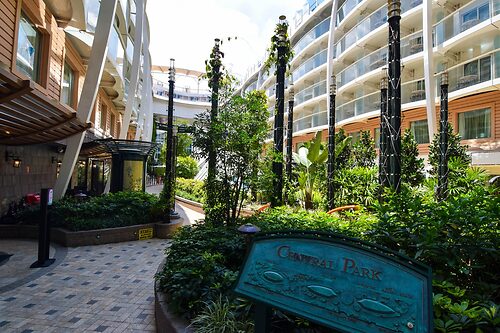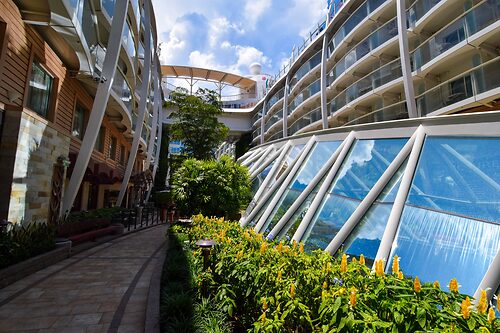 The fitness center is primarily open to vaccinated passengers, which are not required to wear a mask.  There designated times when unvaccinated guests can go into the fitness center as well, at which time masks are required.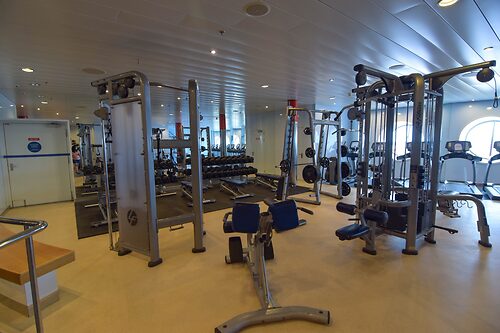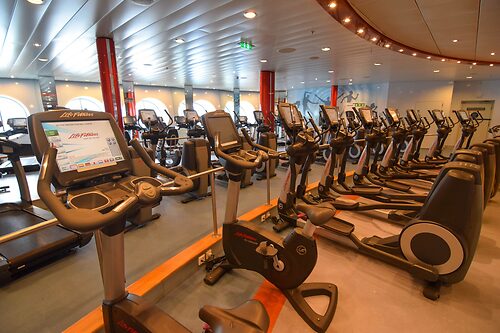 Adventure Ocean has a capacity of 15 children per room, and the nursery can handle 4 toddlers at a time.
The ship looks fantastic, and it is interesting to compare the differences between Allure and her amplified sister vessels. 
Around the ship, you will find signage to denote vaccinated areas, as well as reminders of where you have to wear your mask.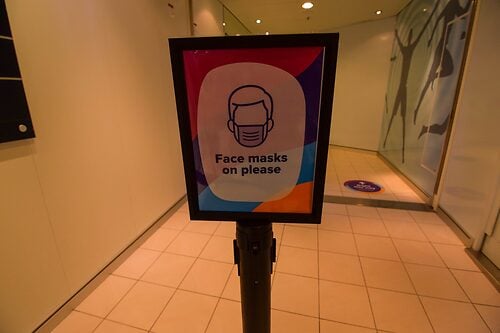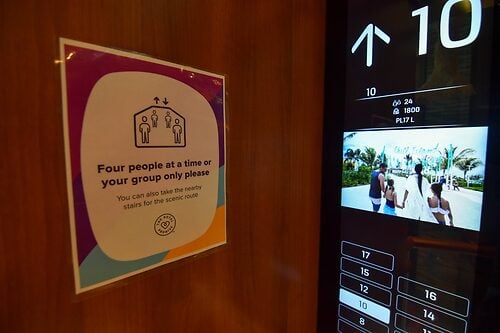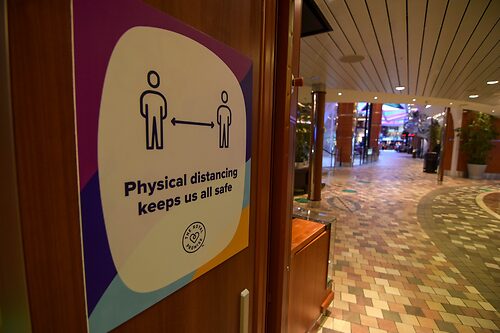 So the answer to my original question of what is it like to go on a test cruise is so far, exactly like a regular sailing.
Yes, there are a few passengers who were marked as unvaccinated in order to play the role of those guests, but I have yet to run into any of them.
For the crew, they get a chance to run through their operations.  There are live performances, and even shows in Studio B.  But the AquaTheater and Royal Theater shows are not operational yet.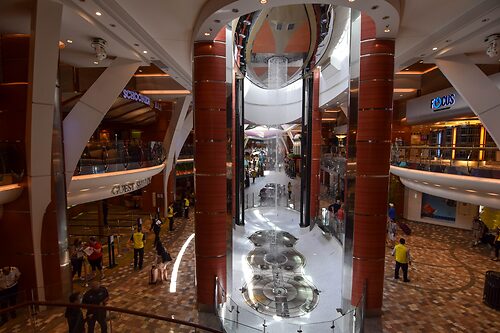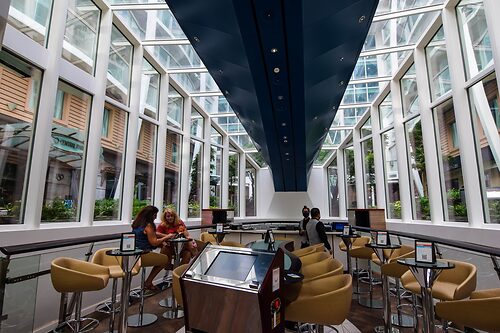 For dinner, we booked Izumi Hibachi.   There are so many fantastic choices for a meal on Oasis Class ships, but I wanted to take my wife to Izumi since she did not get a chance to experience it on Freedom of the Seas.
As expected, Izumi did not disappoint.  Teppanyaki dining is always satisfying, and we had a fun table of veteran cruisers.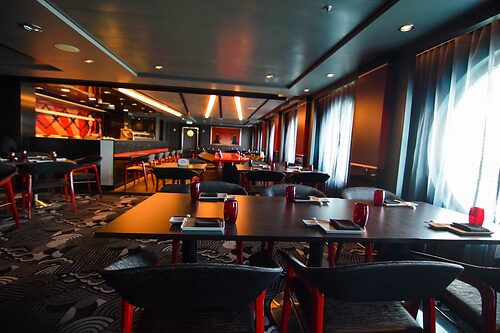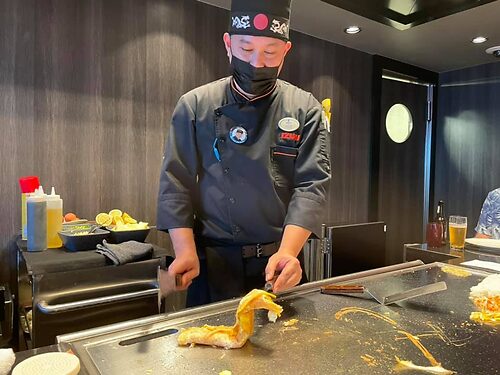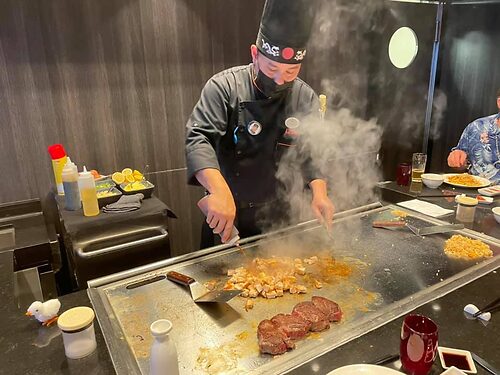 Tomorrow, we visit Perfect Day at CocoCay.