In:
Today is our last day of the cruise, and that is always a really tough day mentally because of the inevitability of the end of the cruise approaching.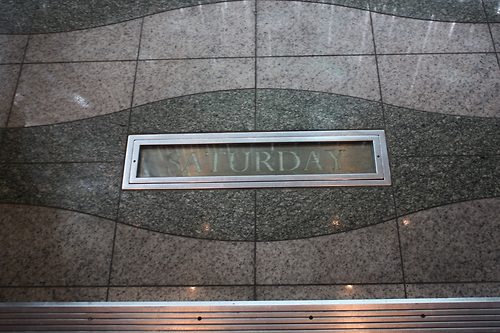 Oddly, our children slept in quite a bit today to the point I had to get up to do some research for the blog by virtue of my alarm.  Clearly, the only way they sleep in is when we take a cruise.
I spent the beginning of my morning with tea at Cafe Promenade, followed by some work for the blog.  
At 11am, everyone in the group got together in Central Park to record an upcoming episode of the Royal Caribbean Blog Podcast.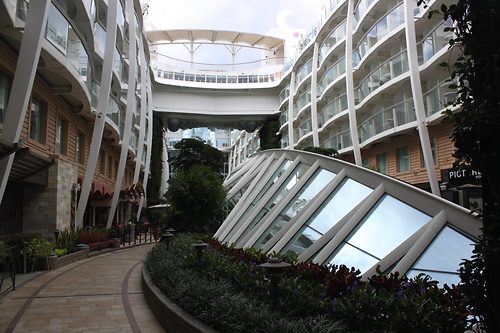 It was a lot of fun reminiscing about our time together and sharing experiences, recommendations and stories.  Look for that podcast episode to air next week.
For lunch, we headed down to the Boardwalk for Johnny Rockets.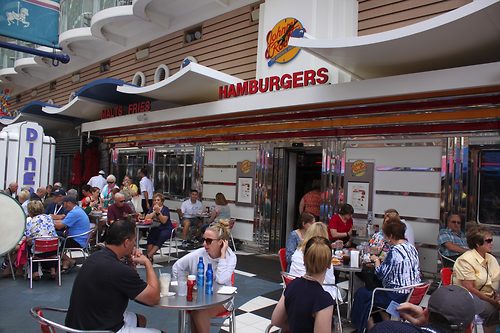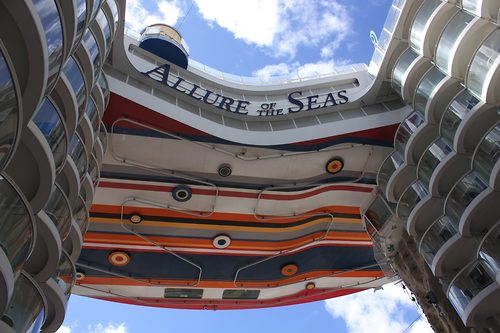 The line to get in was very short, but the wait to get our actual food took a really long time.  Because the inside restaurant was full and the outdoor seating was nearly, if not completely, full.  We did not have much to do, but it took longer than usual to get our food.
Once the food arrived, it was quite good and I enjoyed my meal there.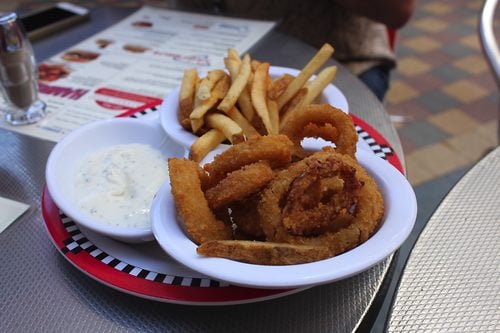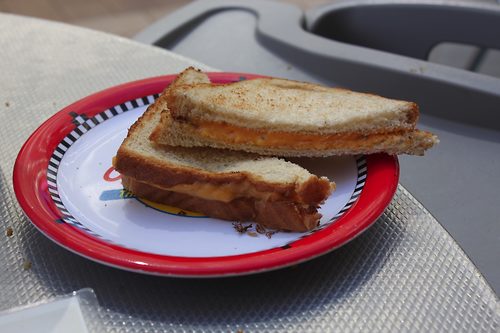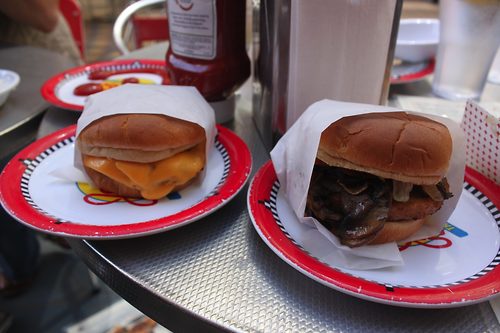 Following lunch, it was time for naps for the kids right before we saw Ice Games.
Ice Games is the ice skating show on Allure of the Seas and it might just be the best ice skating show I have seen on any Royal Caribbean cruise.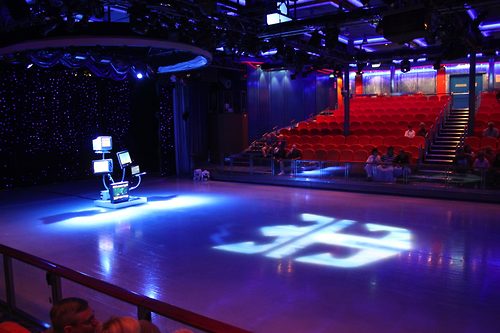 The music, acrobatics and energy in the show were quite possibly even better than the ice show on Freedom of the Seas.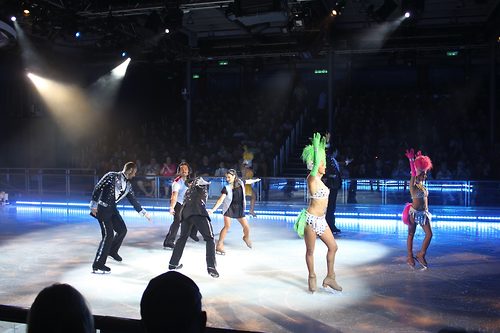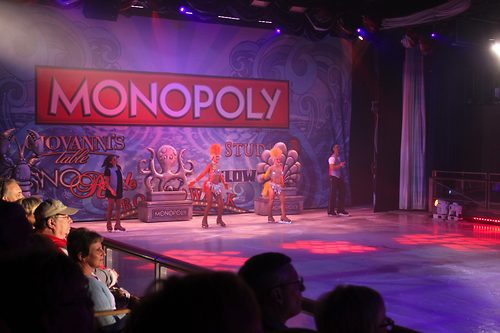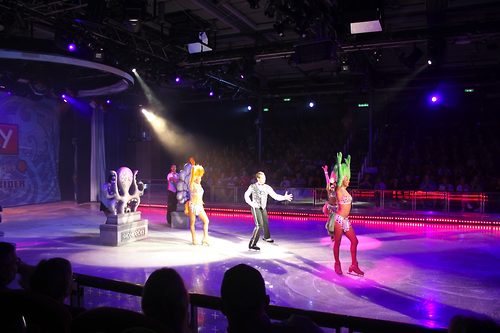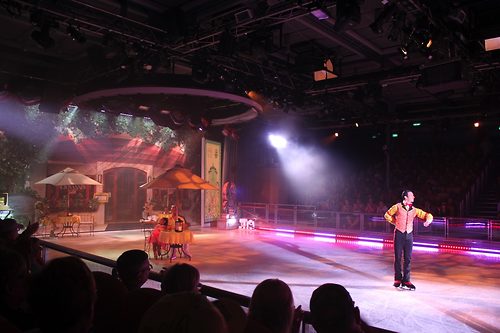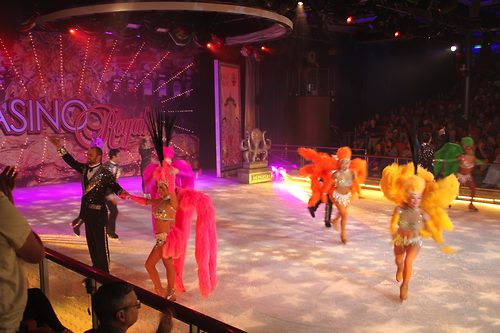 Following the show, it was back to the room to pack.  The worst cruise related activity ever!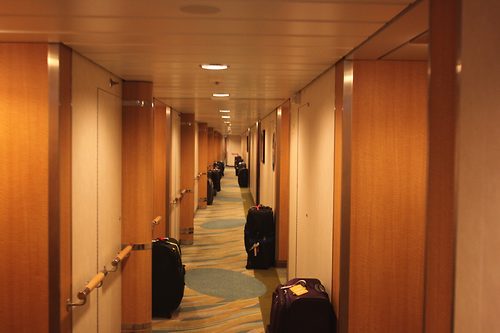 I headed up to the pool deck one last time to see the sunset and while not the most beautiful ever, it is always really enjoyable to witness while at sea.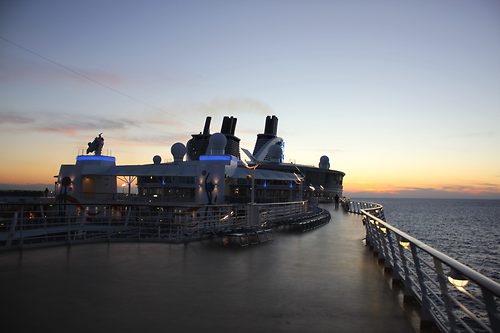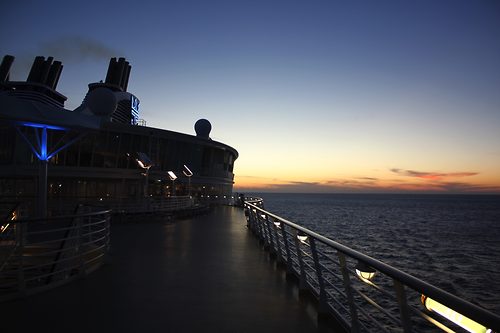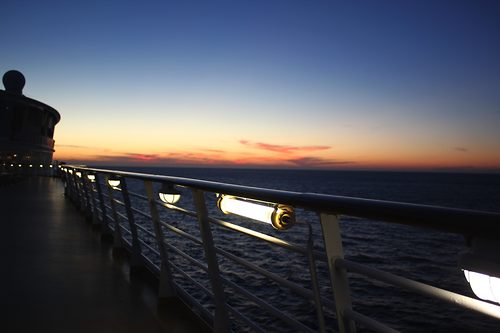 I also managed to find a little bit of time to go to the casino. I have spent the least amount of time ever in the casino on this cruise (much to my wife's joy) and managed to do quite well!
We dropped the kids off at Adventure Ocean and then proceeded to have our pre-dinner at Sabor for "one last guac".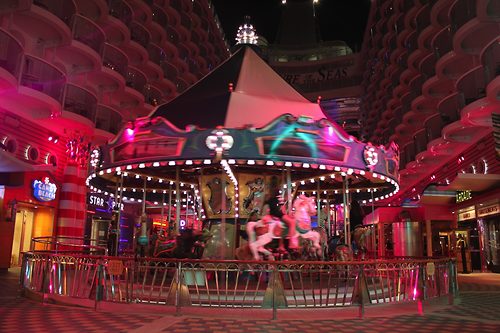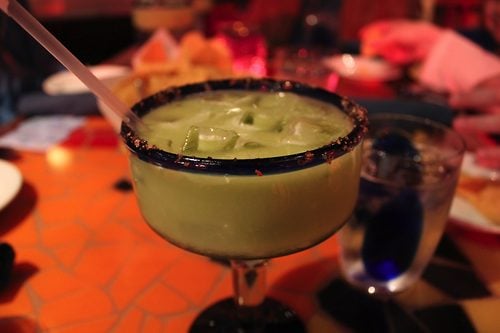 We had margaritas and guacamole only and it was a great way to top off our cruise adventure.
With the end of the cruise, I cannot help but look back on our week aboard Allure of the Seas and think about what I liked, what went well and what lessons I learned for future cruises.
First and foremost, I would cruise again on Allure of the Seas in a heartbeat.  It is a wonderful ship with a great crew that offers an incredible amount of activities for guests to do.  If you ever have thought, "I wish there was more to do onboard", the Oasis class ships are perfect for you.
It is a credit to the crew onboard Allure of the Seas that they can provide such enticing and great entertainment throughout the day and night that so often, everyone kept saying, "I am not sure what to do because there are so many great possibilities."
I also thoroughly enjoyed cruising with so many wonderful friends that joined me for this group cruise.  Putting together group cruises is no easy task and I constantly wonder if what I have planned will be remotely fun and if people will have a good time.
I thought we had a fantastic group that all enjoyed the experience across many ways.  It seemed like as we said our goodbyes today that everyone felt a great loss at knowing we will not be congregating for drinks at the Champagne Bar, or spotting each other on a nearby balcony or running into one another in the hall.  I really felt like everyone had a great time onboard and would love to do it all over again.
A big thank you to everyone that has been following along on this live blog since day one and have offered up some great comments, questions and suggestions along the way. I am so lucky to be able to share this cruise experience with all of you and it makes me even more excited for our next cruise adventure on Navigator of the Seas in April.
If I shamelessly plug for a moment, I will note that we have two more group cruises lined up over the next 12 months and I am personally inviting each and every one of you to join us for it.  If you thought this live blog was fun, then the group cruises are definitely for you.
Once again, thank you for all of your support by reading these live blogs and I cannot wait to do this again very soon!
Live Blog Index