In:
Well, we are finally here! It is embarkation day and time to board Royal Caribbean's Allure of the Seas!
We stayed in Cambria Hotel and Suites in Fort Lauderdale the night prior to our cruise.  We chose this hotel primarily for the fact it has suites and is fairly close to the port (7 mile drive).
The hotel was exactly what we wanted, which is a nice and clean hotel that has enough room for us and our two kids.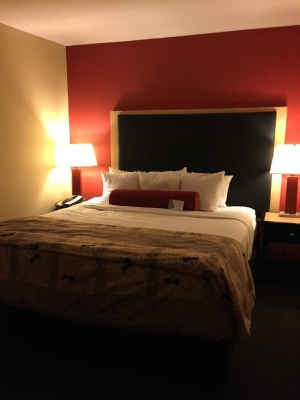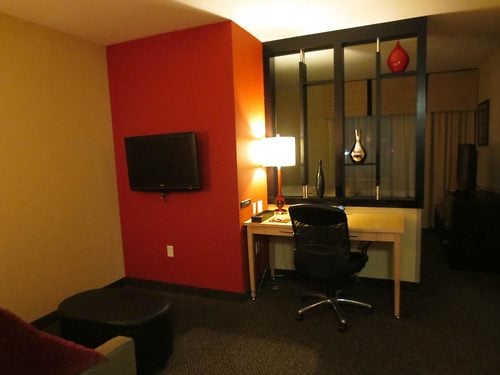 There is a half wall between the king size bed and a pull-out sofa bed.  Perfect!
Surprisingly, I was able to sleep extremely well in the sense that I was able to fall asleep easily and actually got a semi-decent amount of sleep the night before. 
That being said, we were up and ready much too early and left the hotel at 9am to drive the few miles to the port. Oh well, we would have to wait somewhere, may as well be the port!
Arriving at Port Everglades was pretty simple and straight forward.  I dropped the kids, wife and luggage off and then opted to park the car. Always a good strategy to avoid extra lugging around.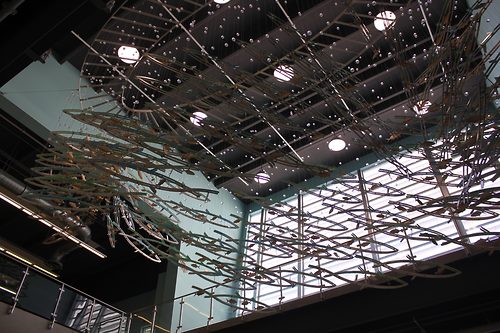 We were probably at the port at around 9:45am (we stopped for gas), and security was not allowing guests in yet.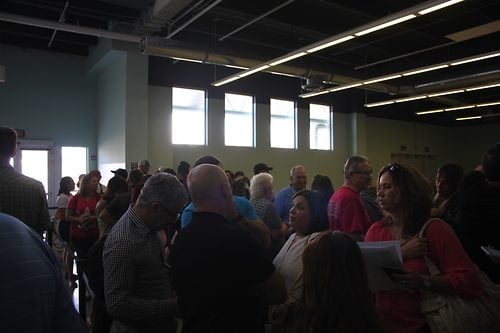 I believe security opened up around 10-10:15am and we were checked-in and seated fairly quickly. Probably 10 minutes from security to check-in.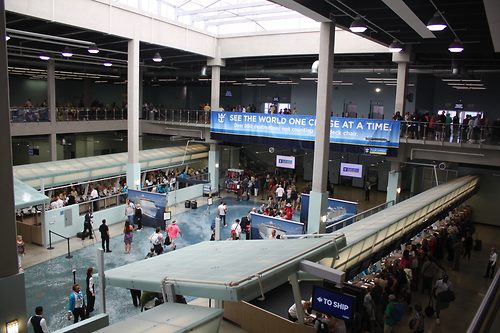 The boarding process at Port Everglades was simple and easy.  Guests are seated in groups according to their Crown and Anchor status, and by 11:30am, we were onboard Allure of the Seas.
Hearing me say that Allure of the Seas is large and impressive probably is no major secret, but it is still worth mentioning because nothing properly prepares you for the immense scale of this ship. 
Once onboard, we headed straight to Windjammer for lunch and managed to get a table and enjoy one of my favorite Royal Caribbean traditions ever: embarkation day lunch.
Following lunch, we went to Adventure Ocean and were very pleasantly surprised to find out that Adventure Ocean and the nursery were both open on embarkation day!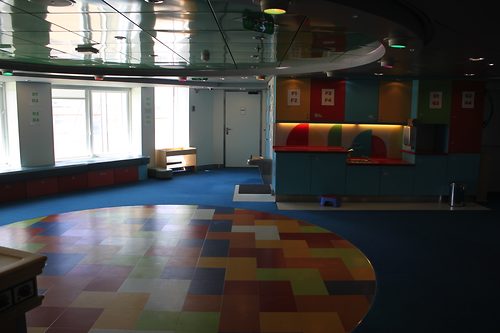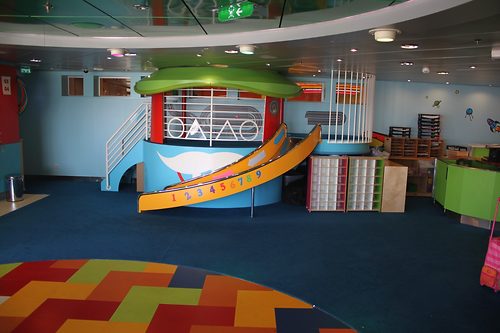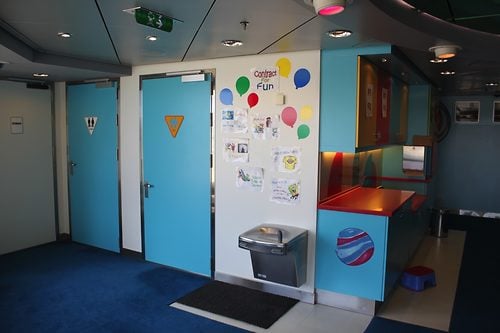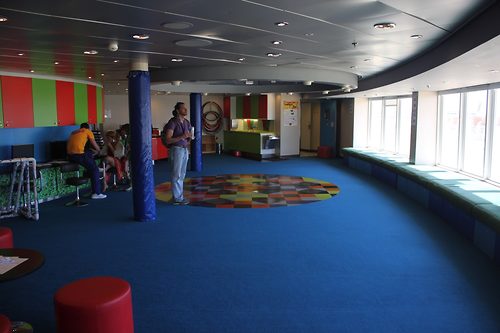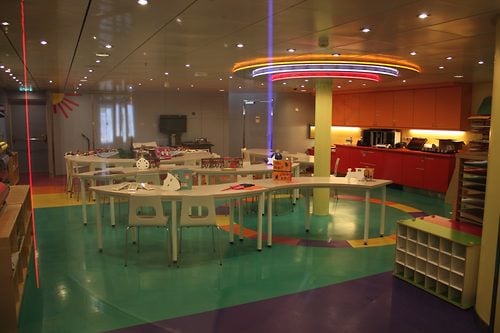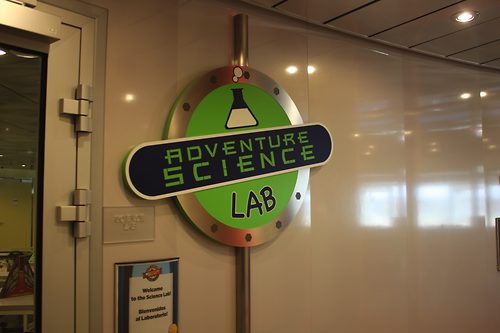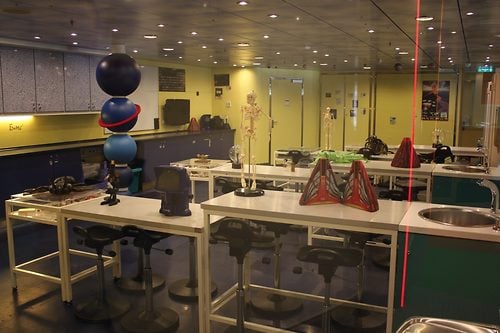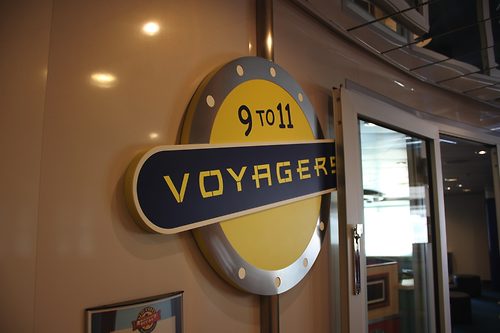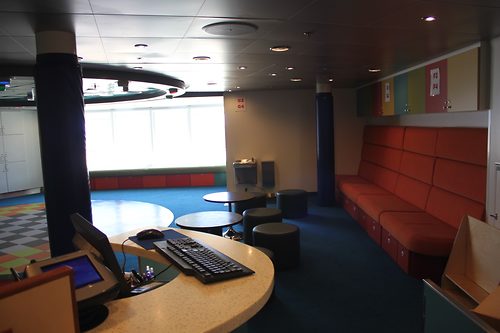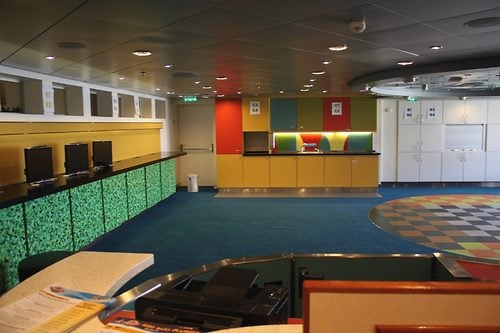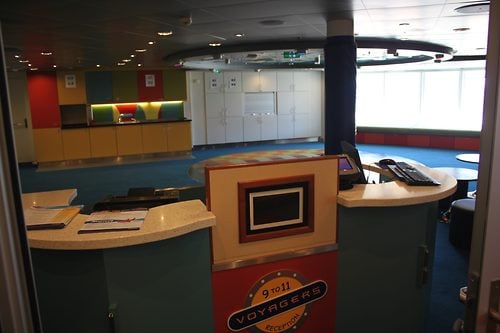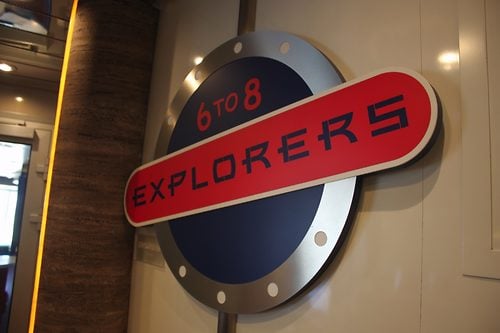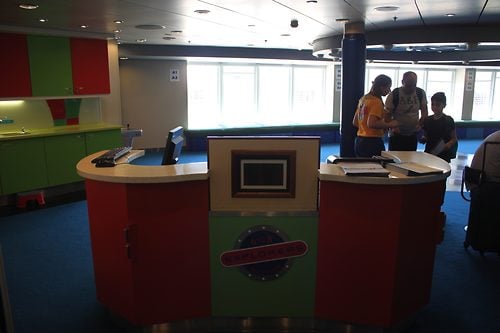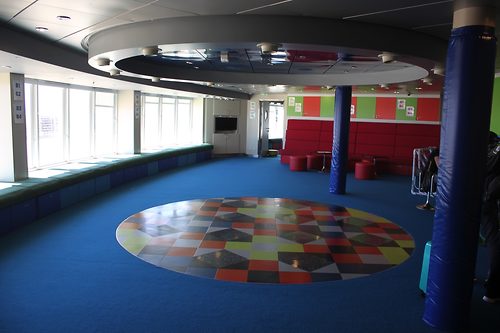 I spoke with a crew member, who said that Royal Caribbean changed the policy of not being open on embarkation day due to guest feedback.  As a parent, I love this change!
We were able to register my oldest daughter quickly for Adventure Ocean and sign up my youngest daughter for the nursery every night of the cruise.  Awesomesauce!
The Adventure Ocean space in general is amazing due to the sheer size of the facilities available.  We have been on a number of Royal Caribbean ships, but never seen so many facilities dedicated to kids.  For parents, Oasis and Quantum class are really top notch
Right at 1pm, the staterooms were ready and we headed to our connecting Central Park balconies to check them out.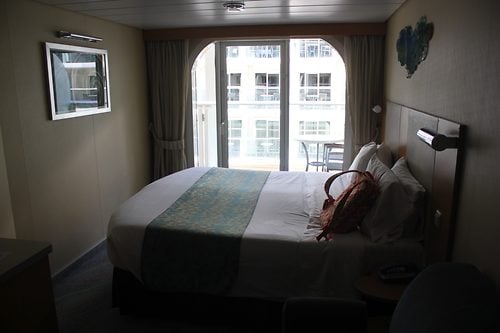 True to form, the balcony staterooms were perfect with a lot of space and great views. In fact, our balcony divider was already removed prior to our arrival!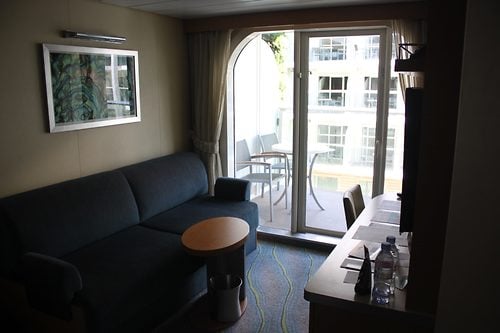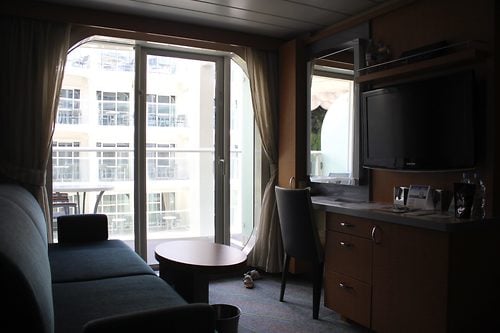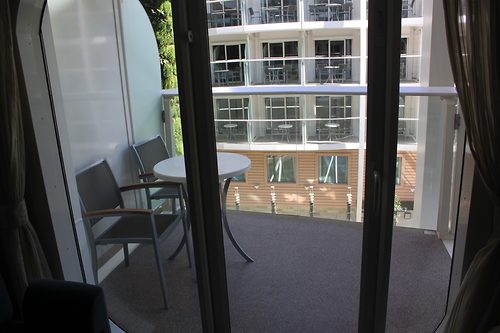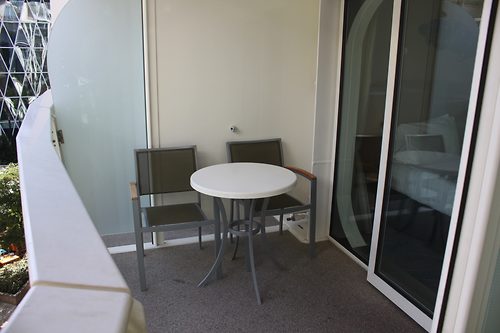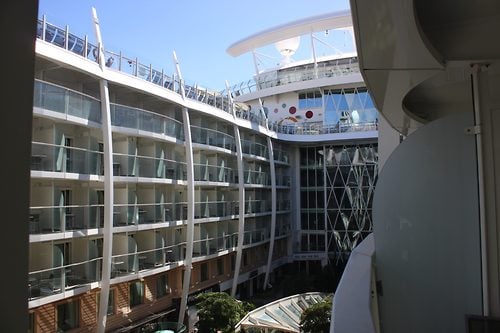 After we dropped all of our stuff off in the room, it was time to explore the ship!
I noticed on the Royal Promenade they had "sushi to go" available.  Interesting concept, but it makes sense for folks that just want a roll or two without the sit down experience.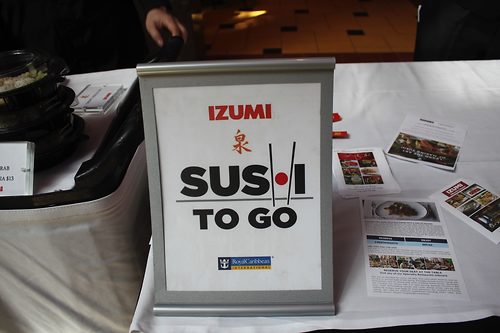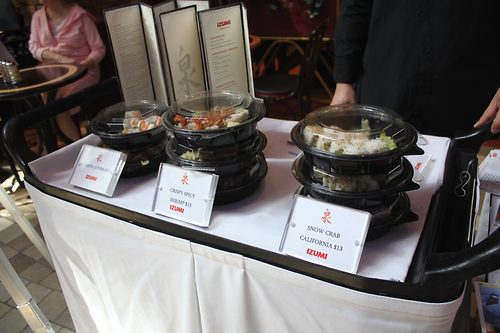 I also had an opportunity to look through the teen club, so here are some photos for anyone interested.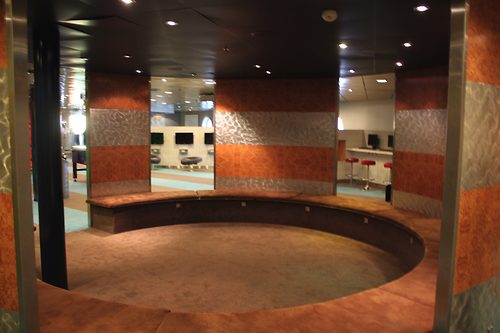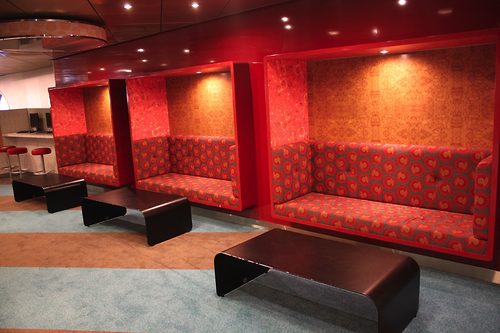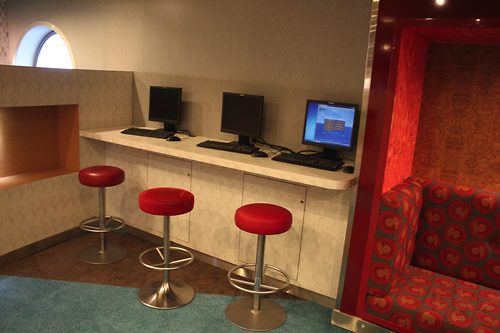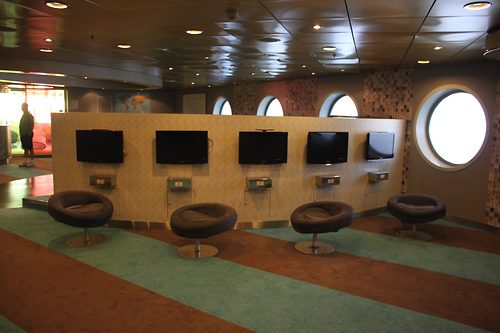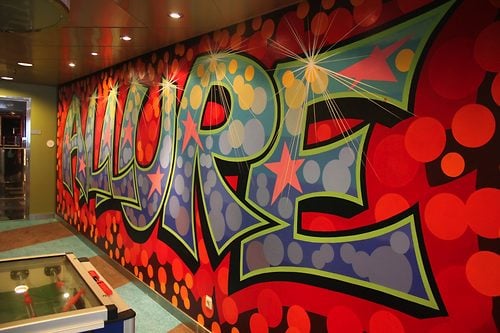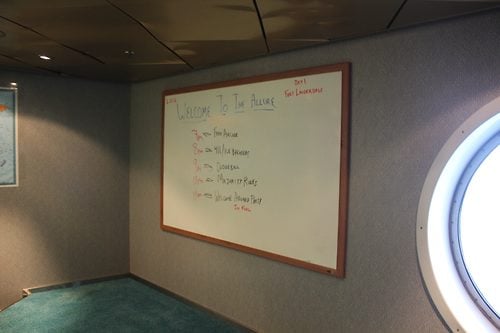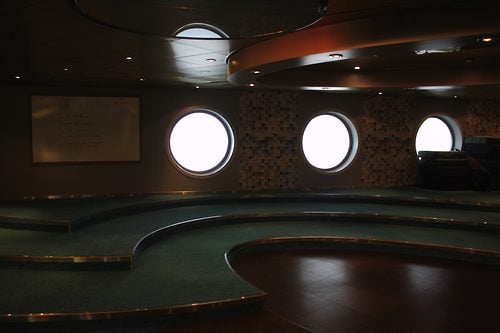 I headed up to the Wipeout bar to enjoy some views of the Flowrider action, as well as partake in my first official cruise drink! I went with the lavaflow, because it has been my favorite option as of late on Royal Caribbean cruises.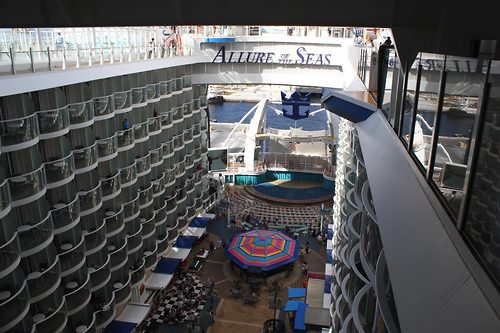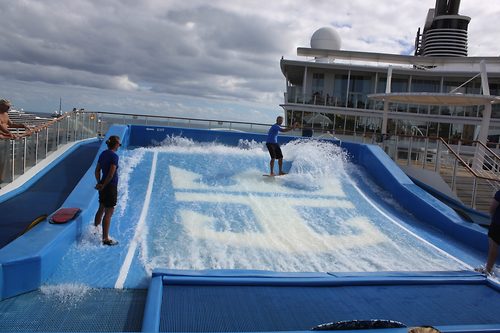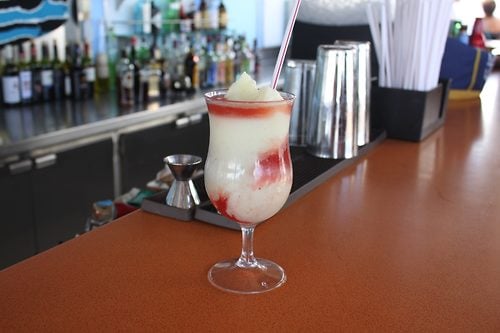 Following muster drill, we went up to the pool deck for sailaway.
 Our muster drill was late (4:30pm), so by the time I got up to the pool deck, we were already on the move.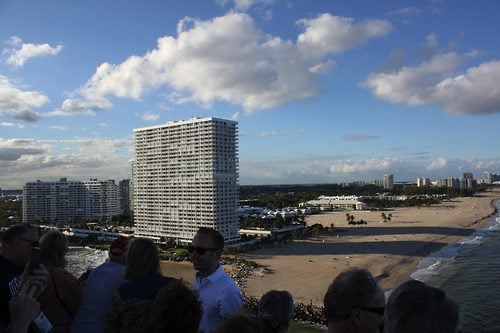 With Fort Lauderdale (and mortgages, obligations and life in general) behind us, we were on our way to enjoy our 7-night cruise!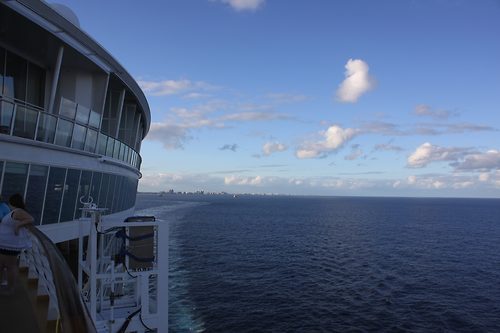 Next up, we headed to the Boardwalk to check it out all out.
I love Central Park, but Boardwalk is not without its merits. My daughters certainly enjoyed it there.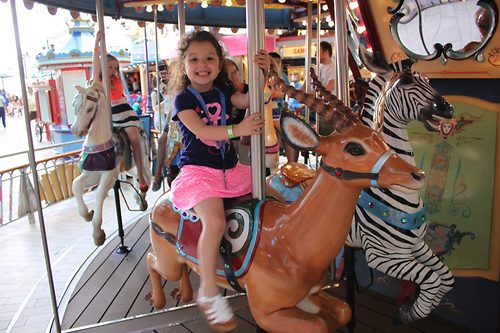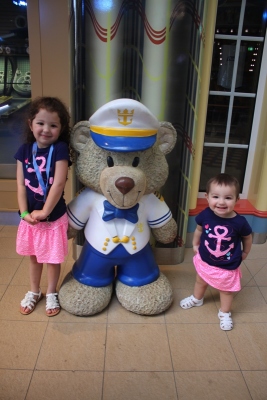 We decided to go up to the room to relax a bit and also get ready for dinner.
Before dropping my daughters off in Adventure Ocean and the Nursery, we met Po from Kung Fu Panda. My daughter loved it.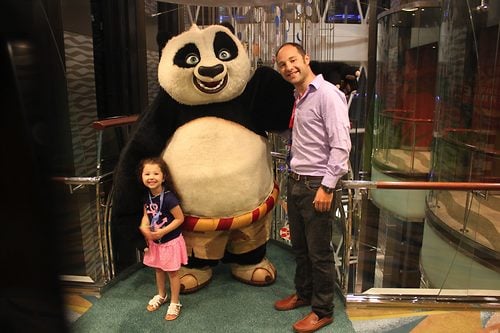 With the kids under Royal Caribbean supervision, my wife and I went to Boleros for some pre-dinner drinks.
At Boleros, it is a must to try their mojitos and they did not disappoint. Perfection!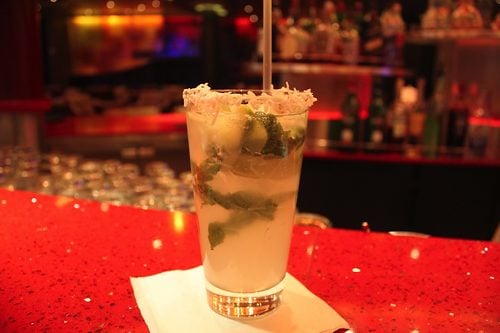 Dinner was in the main dining room and I think we had a great first evening.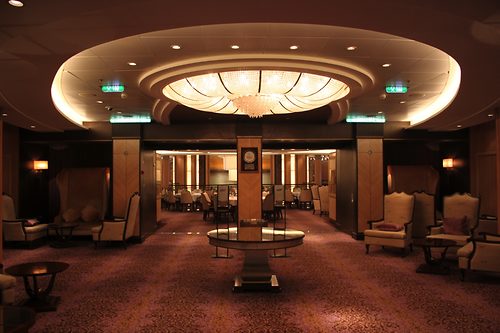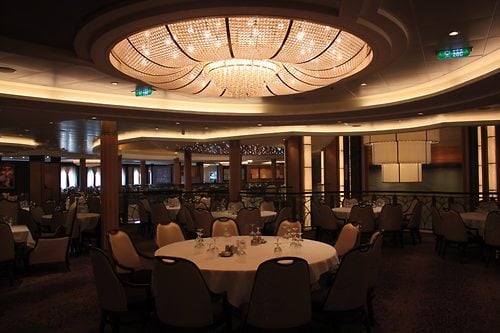 I think of all the main dining room menus, the first night is the weakest, but I enjoyed everything I ordered and have a great group of waiters. 
Following dinner, we did a walk through Central Park before collecting our (very tired) children.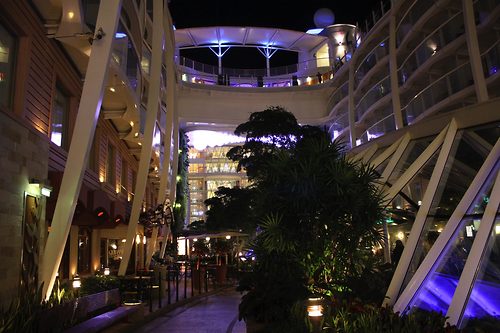 Not much evening entertainment tonight, but we had a great time and are super excited for tomorrow.
Part of what I am working on is keeping my plans and expectations in line with my kids needs and understanding a night that ends before 11pm is not a disappointment.
Tomorrow is our first sea day and that means lots of exploring (and eating).
If you have questions, feel free to post in the comments below!
Also, I tend to do a lot of Periscope live broadcasts, so be sure to follow me so that you do not miss any of it at @therclblog.
Stray observations
Voom internet is, well, amazing.  It is super fast and $15 per day.
The decision to open Adventure Ocean on day 1 is something that happened about 6 months ago. I noticed it on Brilliance of the Seas, but assumed it was because it was a 4-night cruise.
Central Park view balconies are amazing.  I love the ambiance and sheer beauty.  
There are a ton of stations around the ship selling the drink package.  I do not believe any guest can plead ignorance if they do not buy a drink package because they did not know about it.
I asked in 150 Central Park if there was a first night discount. The answer is essentially no. They crew member indicated it could happen, but they really do not do it at 150 Central Park anymore.
I had a surreal feeling all day, because it did not seem "real" that I was actually onboard. I love embarkation day and that feeling of having the entire cruise ahead of me.
Live Blog Index