In:
Welcome to another fun-filled day on Royal Caribbean's Allure of the Seas! Today is our second sea day and it was a combination of relaxation and trying new things.
We decided to do what most parents do and let the kids be the alarm clock. Oddly, they decided to wake up before 8am so our hopes of sleeping in were dashed.
After getting the troops ready, it was time for breakfast in the Windjammer.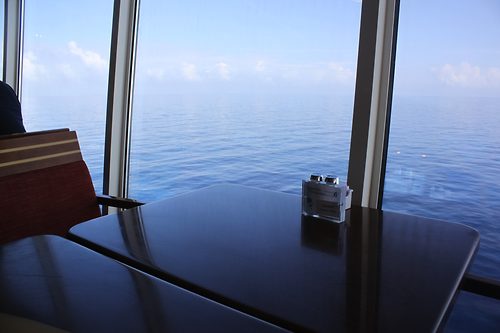 Surprisingly, no lines this morning despite rolling in around 9am. I suppose others had better luck sleeping in.
After breakfast, we headed back to the room for some playtime for the kids and an ealy nap for our youngest.  The older one went to Adventure Ocean.
I took the opportunity to try something completely new, a ride on the zip line.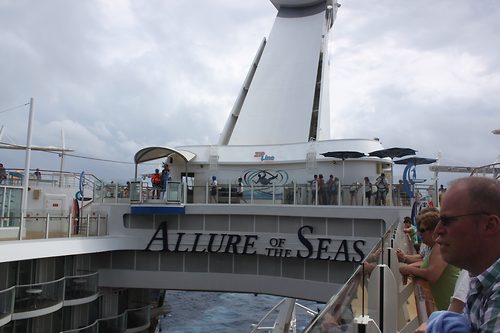 On Allure of the Seas, the zip line is complimentary and the lines were fairly short.
It was a quick process to get signed in and suited up and I was feeling good until just before I got to the launch platform.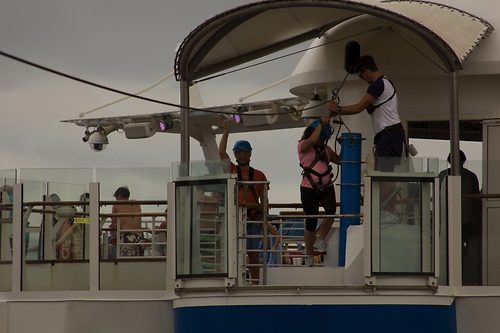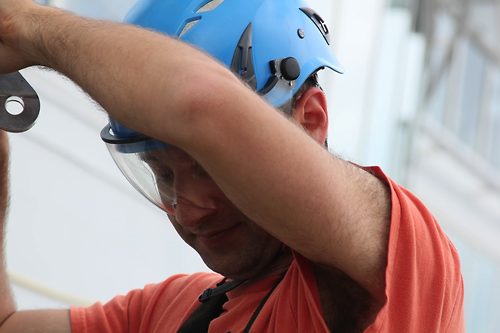 As I approached the go-point, I started to get nervous but figured I had gone too far now to back up.  The crew member directed me to sit back in my harness and go and it was a really fun ride the other side of the deck.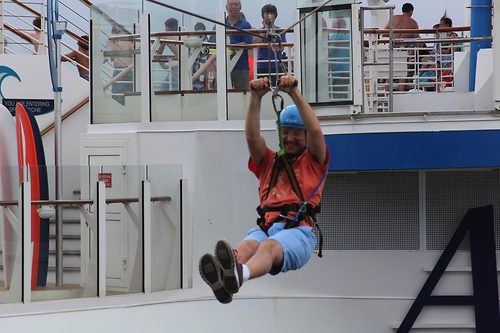 I ended up riding three times in total and once you are suited up, it is fairly easy to ride again because the lines were for guests getting suited up.  I managed to knock out three rides in about 20 minutes.
Following zip lining I collected my daughter from Adventure Ocean and got her lunch from Wipeout Cafe.
My wife let the kids run around our room while I headed down to Izumi for lunch.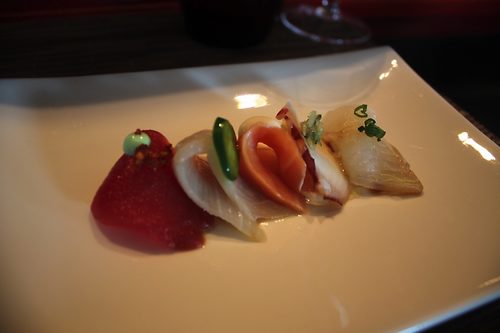 I was privilidged enough to have Chef Travis Kamiyama indulge me in a special meal, as he boarded the ship yesterday. Chef Travis is the man that literally invented Izumi and is responsible for its rapid spread and success across Royal Caribbean.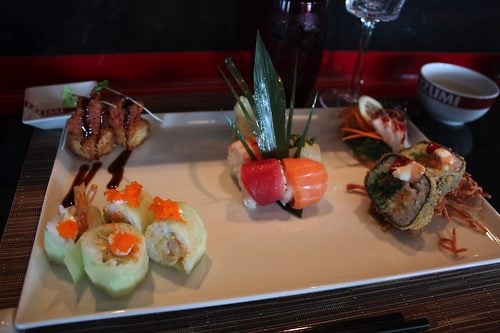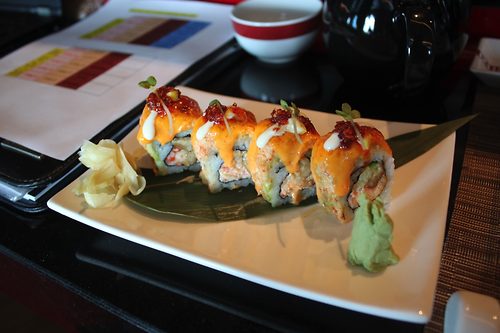 As many of you know, I really love Izumi because I can never get enough sushi and Izumi serves up some fantasic options.
Following lunch, the family and I headed down to the Boardwalk for a group cruise meet up, where we enjoyed the many treats of the Boardwalk.
We tried different snacks and experiences on the Boardwalk and really had a great time exploring this amazing area.  
We followed it up with a cabin crawl, where members of our group allowed us all to see their stateroom.  
The highlight was the one bedroom AquaTheater suite , which was terrific.  It was great seeing the various staterooms and seeing some new options.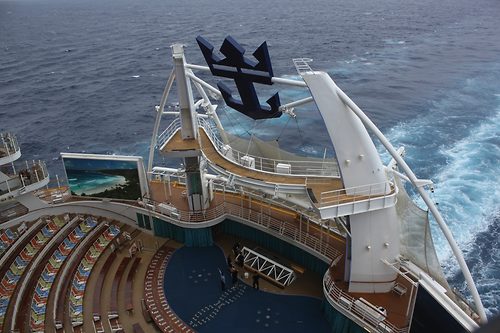 The rest of our afternoon was spent relaxing in our room and letting the kids nap.  By far the best thing parents can do is let their kids take naps if you want even-keeled behavior later on.
Tonight was our second formal night and we dressed up for the occasion and took some photos around the ship.  We even found Alex the lion in Central Park posing for photos!
Our evening plans were simple: feed the kids and drop them off at Adventure Ocean and the nursery, followed by dinner at Izumi and our first visit to the Prohibition party.
After dropping the kids off, we spent some time in the Boardwalk exploring and enjoying a really fun water fountain show in the AquaTheater.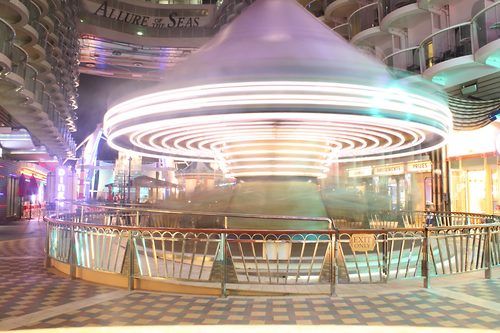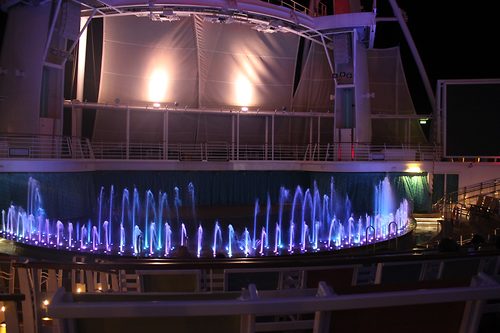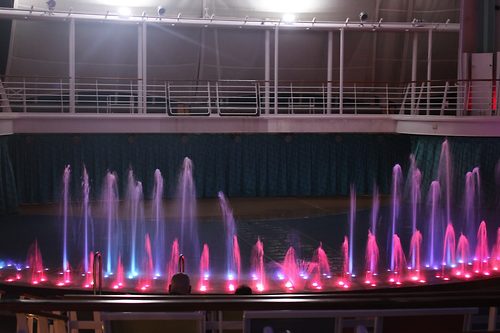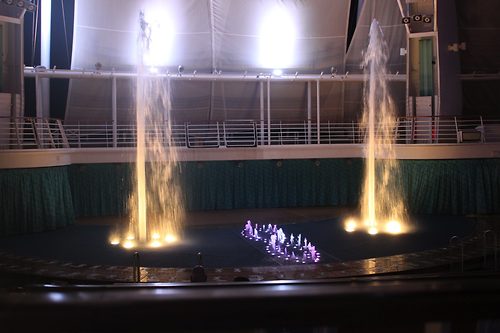 The water fountain show was a complete surprise, but something really fun and different.  I really loved the musical selections.
Dinner was at Sabor, and despite eating there a few times earlier this week, this was the best Sabor meal of the cruise.
We tried a lot of foods and the food across the board was really quite good.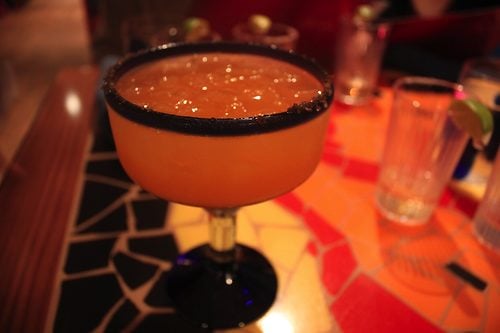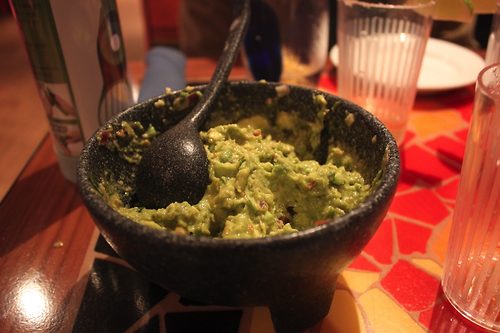 I think the the tuna tacos are not only the best tasting food on the menu, but an excellent value at only $5 for three tacos.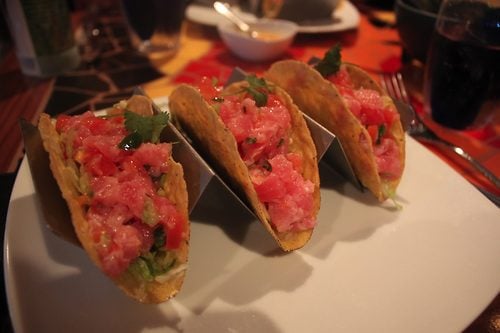 I tried for the first time on this cruise the tortilla soup and mole short rib.
The tortilla soup was great (and had a good spicy kick to it), while the short rib was missing that great flavor I was expecting.  In my opinion, it is tacos or bust when it comes to entrees.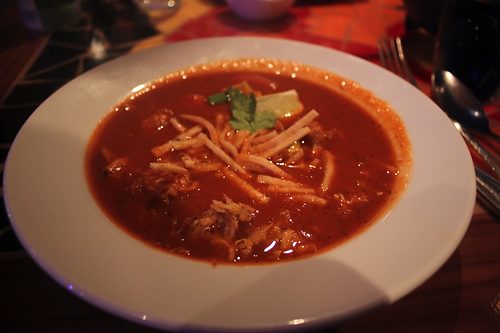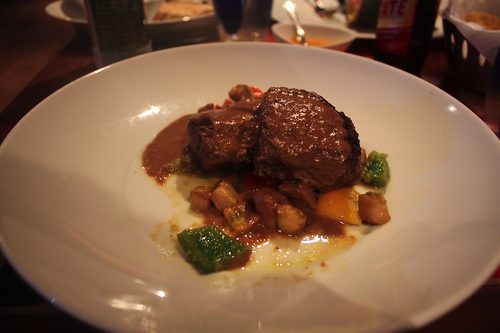 And for those keeping score at home, the key to excellent guacamole at Sabor is tied to the amount of lime you get.  The more, the better.
We also indulged in a tequila flight, which offered a number of different tequilas to taste. All of them are smooth and I dare you not to feel really good a few minutes after trying them.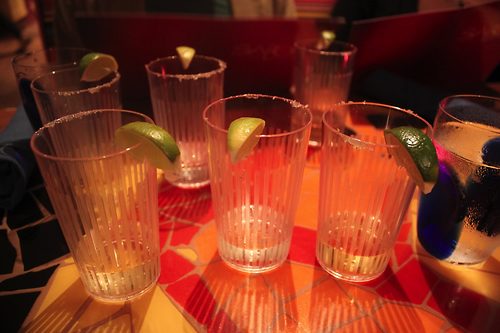 I will post a full review of Sabor later, but I really liked dinner here and I think we all loved the experience. The food was really tasty and I like many of the menu options.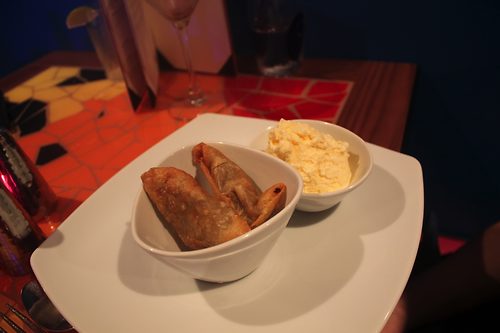 After dinner it was time for the Prohibition Party.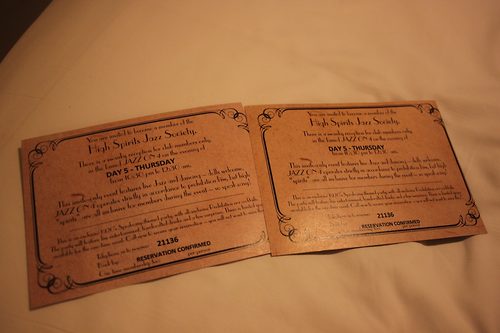 The Prohibition Party is basically a music event that includes alcoholic drinks for $35 per person.
You arrive, get a "password" to get in and are seated to enjoy the festivities.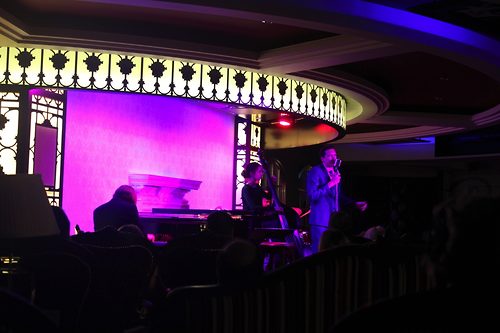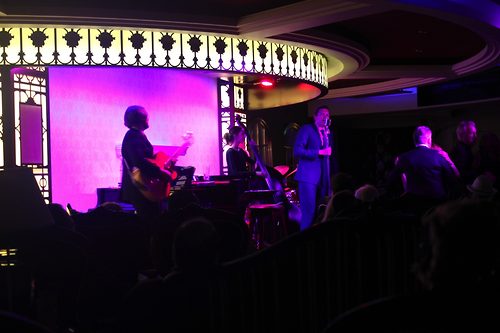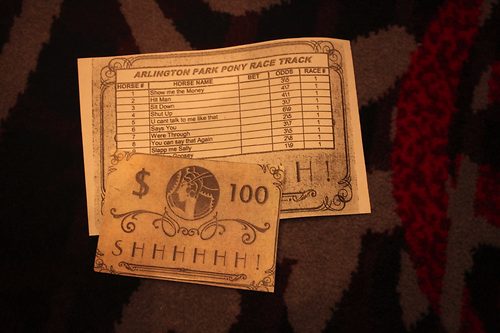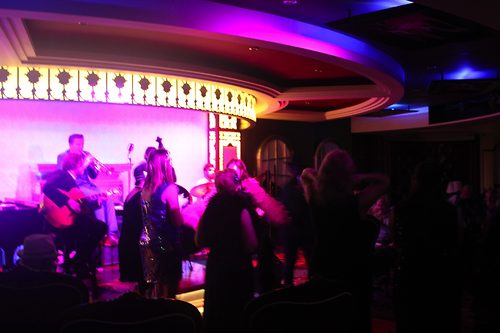 Most, if not all, the guests dressed up in 1920s garb and it was really a very fun and different event.  
What I like about the Prohibition Party is it was something really different and I think anyone that thinks the idea of getting dressed up in their best flapper outfit combined with lots of drinks sounds good, this is the event for you.
My wife and I had a blast at the Prohibition Party and only regret it was not a bit longer. Nonetheless, we collected exited the event and got our kids from Adventure Ocean and all went to bed.
Tomorrow we are making our last port stop in Cozumel, Mexico.
Stray Observations
The weather today turned overcast around noon and never rained, but looked like it might.
For the first time this cruise we had some noticeable motion in the ocean.  Nothing crazy, the cruise had been incredibly smooth up until yesterday so feeling a little motion was interesting.
My oldest daughter loves to find those Small Wonders hidden all around the ship!
Live Blog Index