In:
Today is our second port day of the cruise, and we are visiting Falmouth, Jamaica.
Allure of the Seas was not scheduled to dock in Falmouth until 10:30am, so we had some time to sleep in and get ready.
We got the kids ready and went up to the Windjammer for breakfast.
The Windjammer after about 8:30am usually has lines to get in and this morning was no different, although the lines do move quite quickly.
I was surprised to find there is no omelette station in this Windjammer. I asked a crew member and was told there was none, and that was odd to me considering there is an omelette station on all other Royal Caribbean ships' Windjammer that I have been to.
Nonetheless, breakfast as good and coincided with arriving into Falmouth, right alongside Independence of the Seas.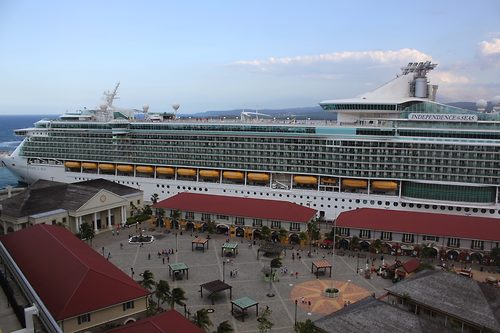 We had booked a shore excursion prior to our cruise, Blue Waters Beach Escape.  We booked it because it was close to the port (10 minute drive), offered what looked like a beautiful beach and the cost was not terribly high.
We met our group in the designated spot, signed waivers and boarded a bus.  It was really hot out but luckily the bus had great air conditoning.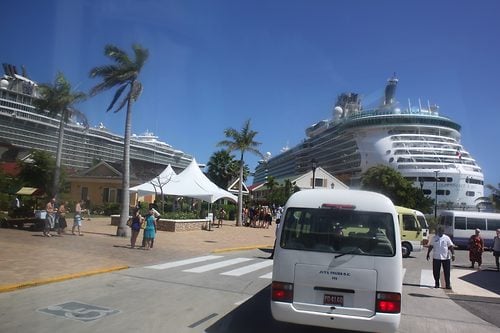 I will do a more formal review of Blue Waters later on, but the experience is essentially what the description lays out.
It is a great beach for someone looking for an excursion with a short drive, nice looking water and a psuedo-all inclusive feel.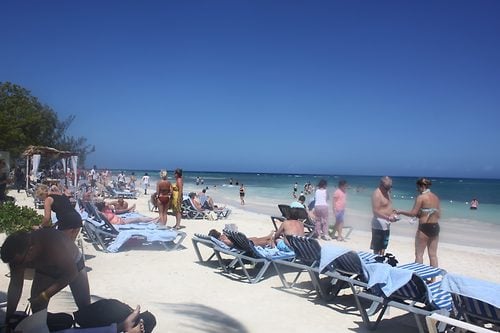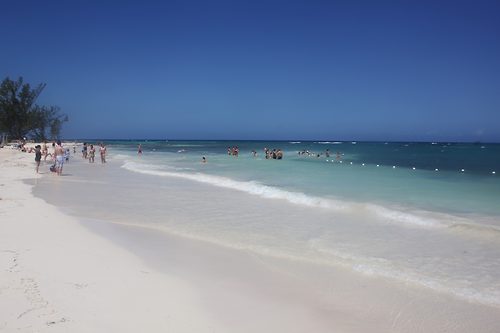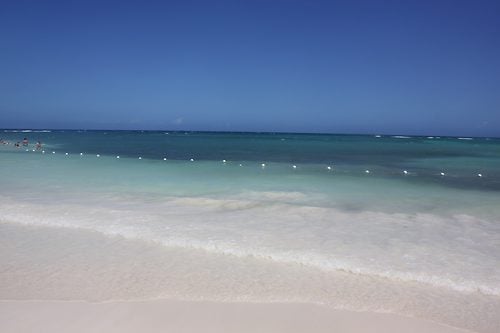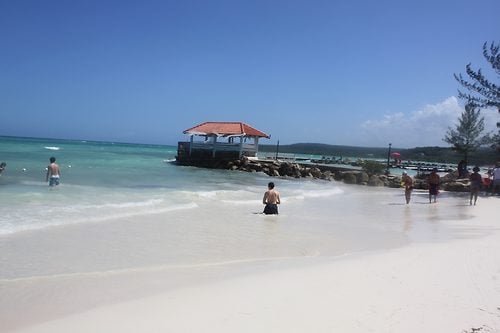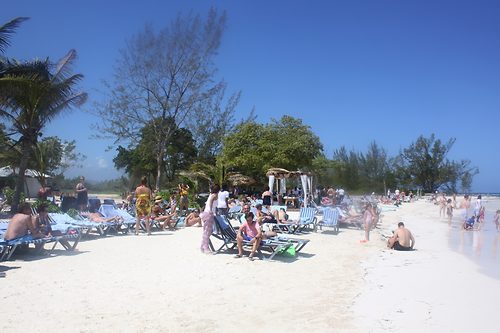 Unfortunately, two factors soured my experience (and neither were something that could be fixed): my kids were both in bad moods from lack of sleep and it ended up being really windy.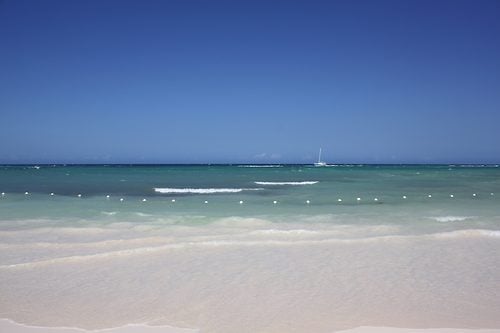 We made the best of our time there, with the highlight being both children sleeping.  
There were regular buses back to the port area, which was quite nice to not be locked into a particular schedule.
Back in Falmouth, we did a little shopping but went back to the room to shower.  I opted to delay that and take my oldest daughter for a swim in the pool.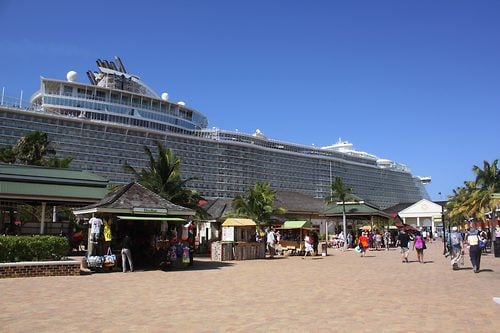 We had not gone for any swims yet, so figured this was a good opportunity to jump in.  The kids pool area is quite large and a lot of fun for kids.  
We returned to our stateroom for a shower and while the girls got ready, I opted for some "pre-dinner".  I tried to Izumi but it was not open yet, so I went to Sabor.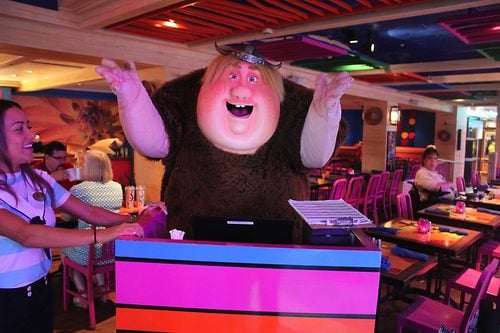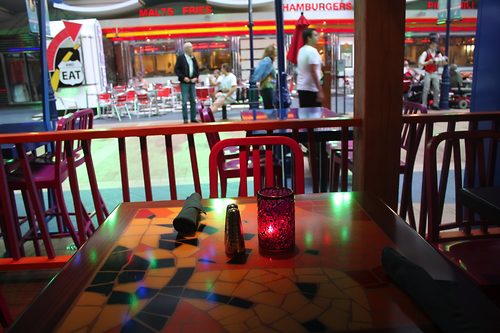 Say what you will about Sabor on Allure of the Seas, one big benefit of an a la carte menu is I can drop in for a bite without a large investment.  
I got my favorite dish, the tuna tacos and at only $5, it is a tremendous value.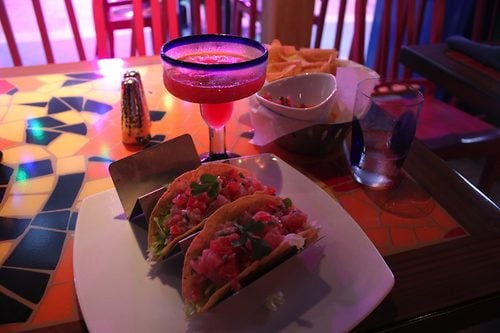 I did a little walking on the ship as I made my way back to the room and noticed the Guest Services staff were in the "island mood" and even stopped for a character photo.
We dropped the kids off at Adventure Ocean and Nursery and I headed down to Central Park for dinner with some RoyalCaribbeanBlog readers at 150 Central Park.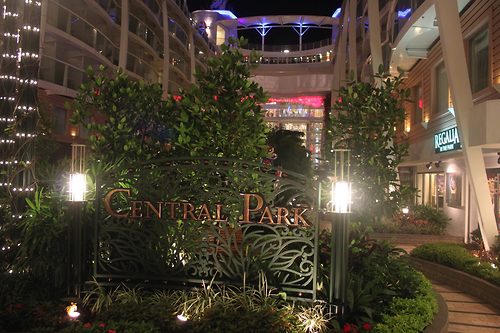 This was my first time at 150 Central Park, and it is the signature restaurant onboard that is designed by celebrity chef Michael Schwartz.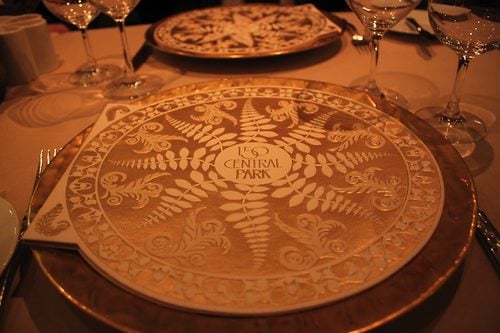 Our meal consisted of six courses that were all prepared by the chef and I really found the entire experience intriguing and really tasty.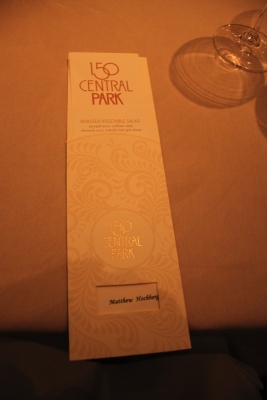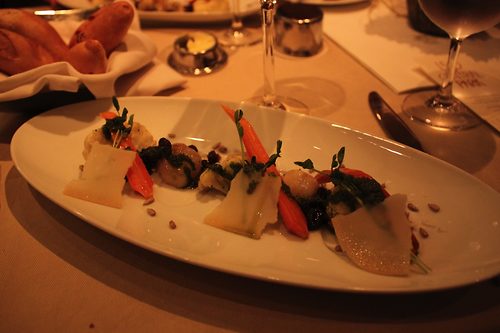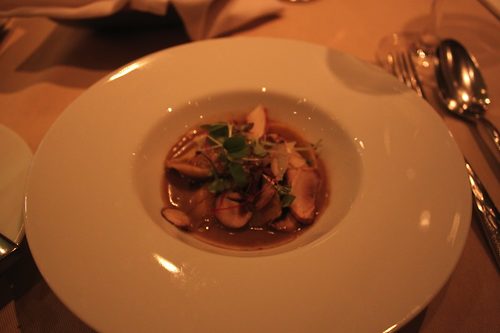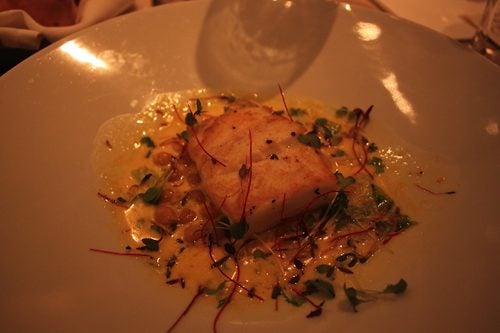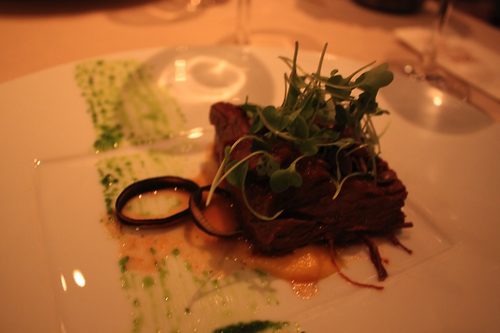 I will post a full review of 150 Central Park later, but rest assured it is a great meal for anyone looking for a fabulous dining experience with exquisite service.
Following dinner we decided to check out a show at Jazz on 4 that starred the cast of Mamma Mia!.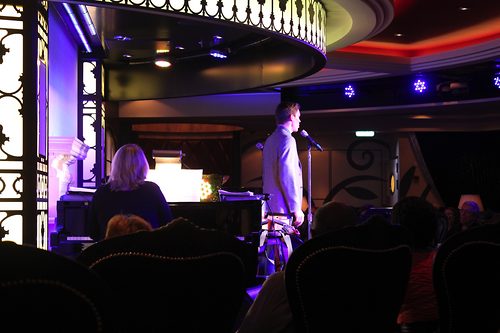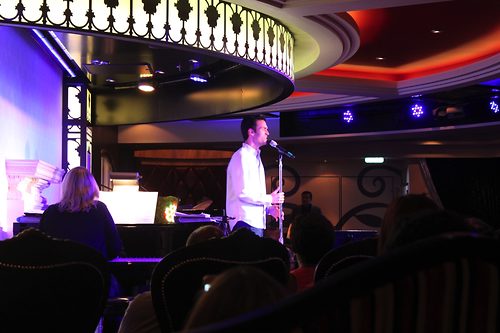 Essentially, the show was each cast member going on stage to sing various Broadway songs and my wife absolutely loved it.
We swung by Adventure Ocean and the Nursery to pick up the kids, went back to our rooms and all got ready for sleep.
Tomorrow is a sea day and we have some really fun things planned!
Live Blog Index