In:
The second, and last day, of the Allure of the Seas test cruise takes us to Royal Caribbean's private island of Perfect Day at CocoCay.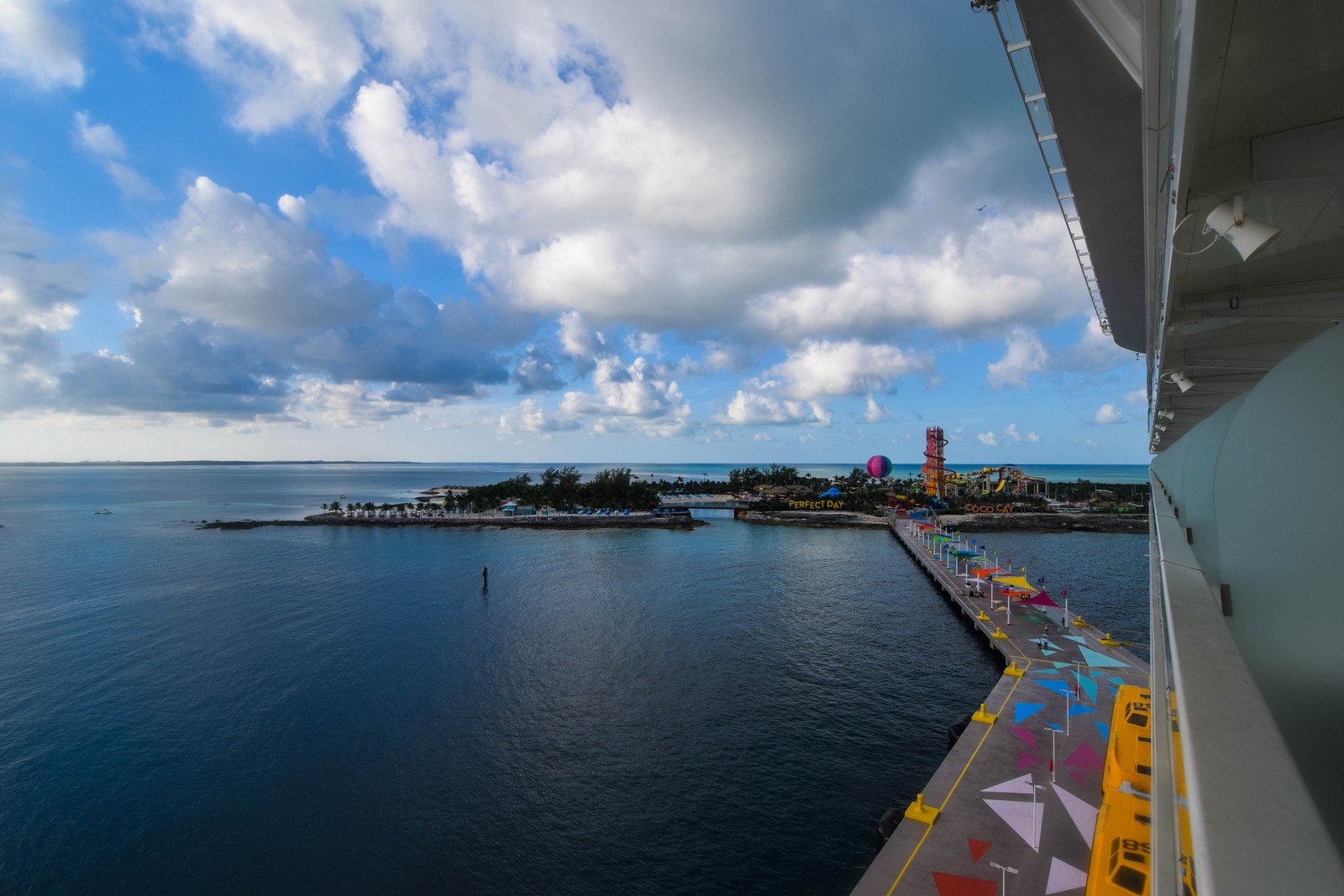 A visit to CocoCay is always welcome, and we had fabulous weather with just a few clouds and no rain.
I always check with Royal Caribbean's chief meteorologist forecast on Twitter, and sure enough he gave our chances at good weather today a big thumbs up.
Mornin' Mornin' @RoyalCaribbean #AllureoftheSeas, and welcome to #CocoCay! Great day shaping up for us with only isolated t-storms possible, so anything that does pop up would only be brief pause. Careful in the heat, easy to lose track of that with all the fun in front of you! pic.twitter.com/iOqqXW56u2

— James Van Fleet (@JamesVanFleet) July 28, 2021
Before heading ashore, I went down to breakfast at Park Cafe, which is my top choice for breakfast on any ship. Bagel bar, breakfast sandwiches and more, and it is all super quick.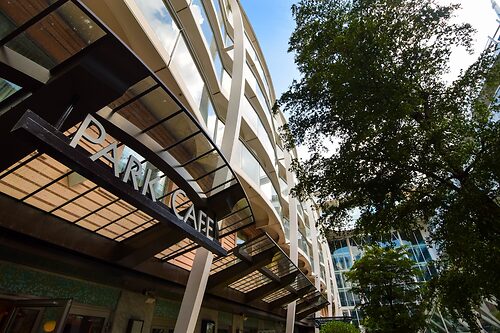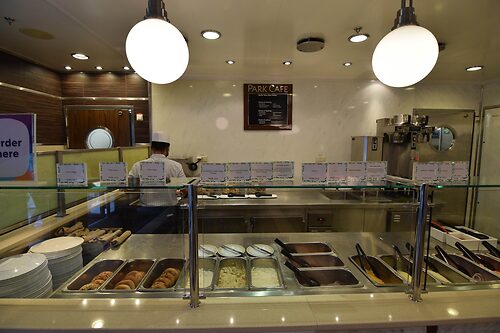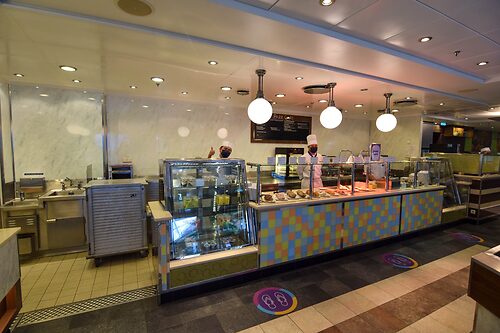 Royal Caribbean opened up all of the Thrill Waterpark to all guests for no additional cost, and I was gifted with a floating cabana at the Coco Beach Club.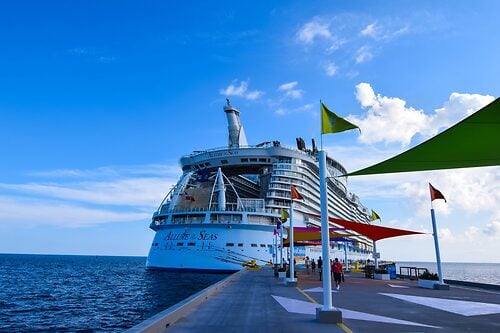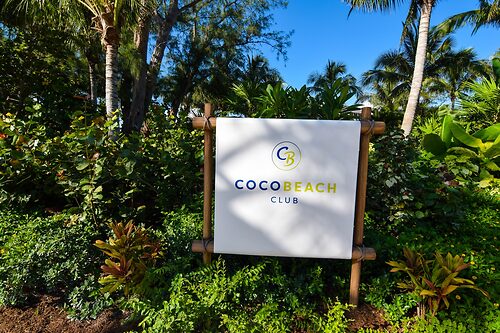 It was super generous to have access to the cabana, and my wife and I headed over there to begin our day of relaxing on the water.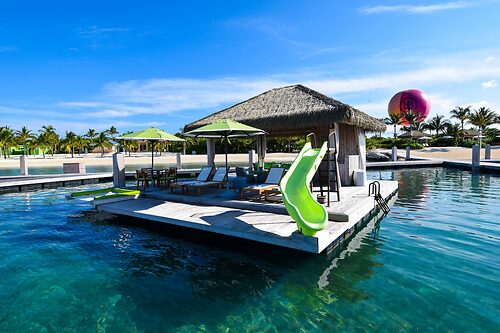 The floating cabanas live up to the hype with lots of room, cushy seating choices,  and great service. 
I noticed the Up, Up & Away helium balloon was going up, so we decided now would be a great time to ride it. My wife has never done it before, and I have not been on the balloon since 2019.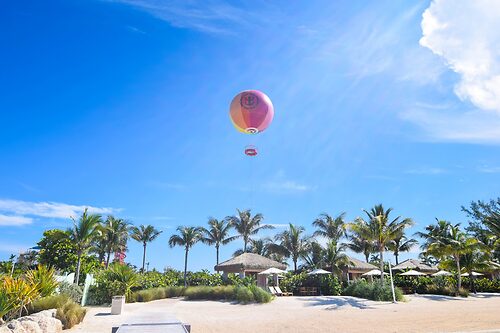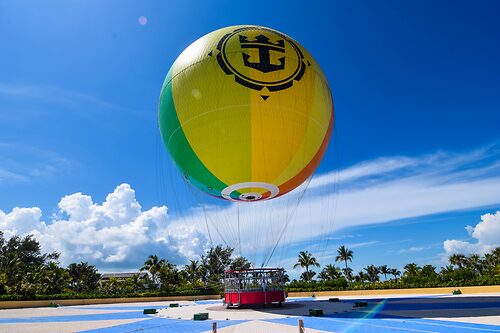 Up, Up & Away operates when the weather permits, which basically means when the winds are calm enough to allow it.  It can go up to 450 feet high, and we got to hit that limit today with the very calm winds.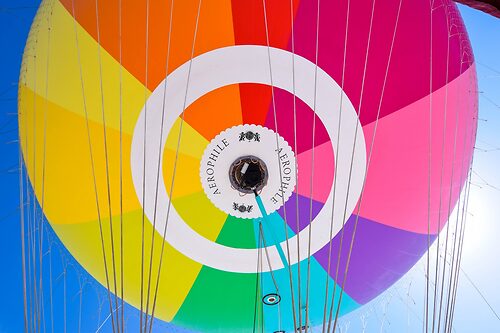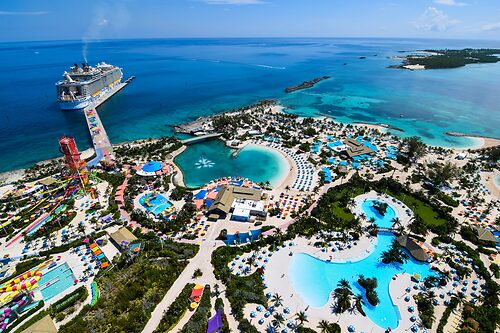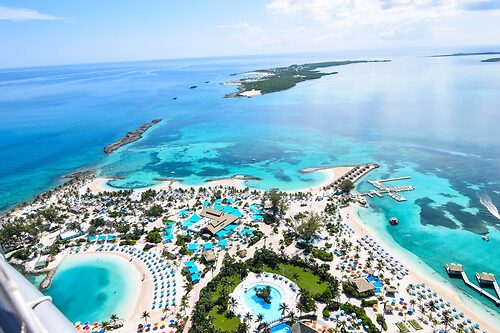 The conditions were so favorable for being in the balloon, that you could clearly see animals in the ocean. 
Our operator, Michael, pointed out sharks and sting rays, as well as gave us an overview of the island's layout.
As someone who doesn't love heights, I found it much less scary than I thought.  I recall when I rode in 2019 the balloon swaying more from side to side, whereas today was much more stable
After we returned to the ground, we were both pretty warm from being out in the sun, and so it was time to go back to the Coco Beach Club and cool off in the infinity pool.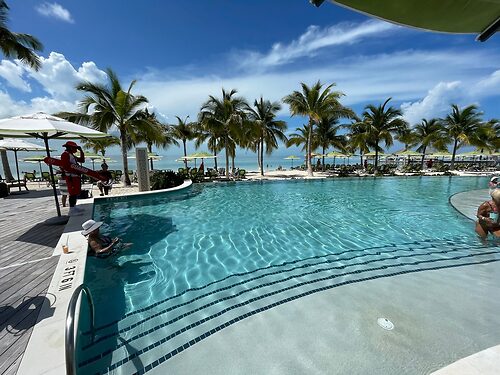 There are not words to describe how good it felt to take a dip in there.
Shortly thereafter, it was time for lunch. While you can have your lunch delivered to your cabana, I prefered to dine at the restaurant.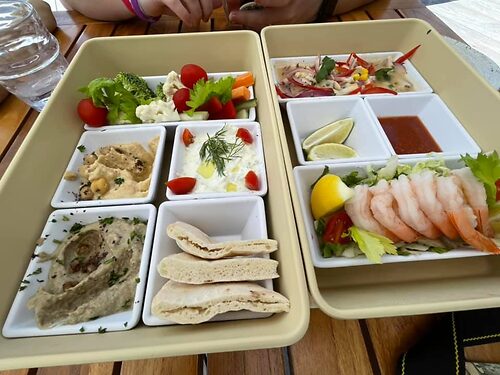 I went with the coco chicken sandwich and grouper, and my wife ordered the filet mignon.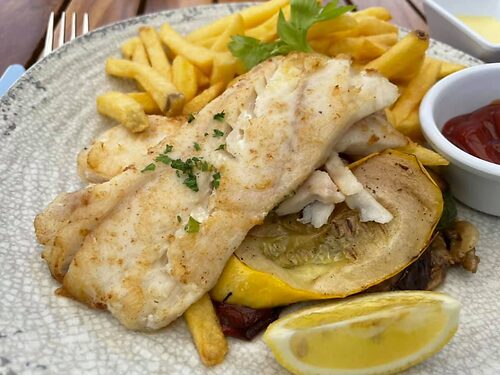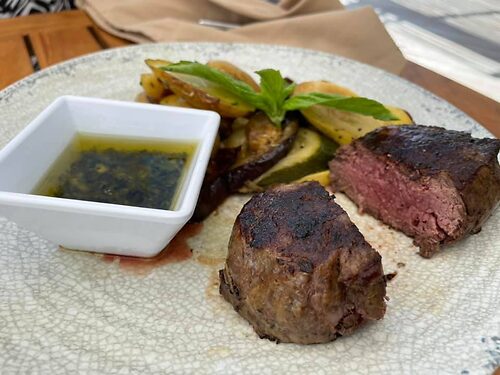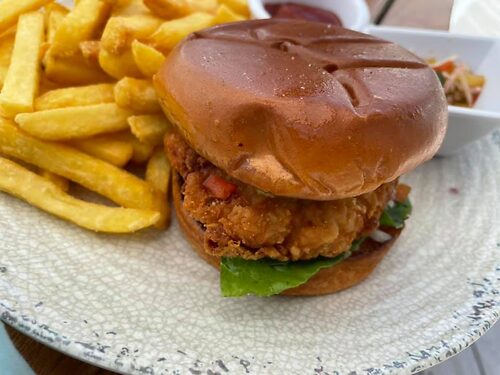 I really believe the filet at the coco beach club restaurant is the best steak available anywhere on Royal Caribbean.
After lunch, we took another dip in the pool before heading back to the cabana.
Laying out on the sofa they have in the cabana was the perfect move.  The cabanas have bluetooth speakers built in, and I put on some music and may have dozed off for a bit.
We spent the rest of our time in the cabana until it was time to head back to the ship.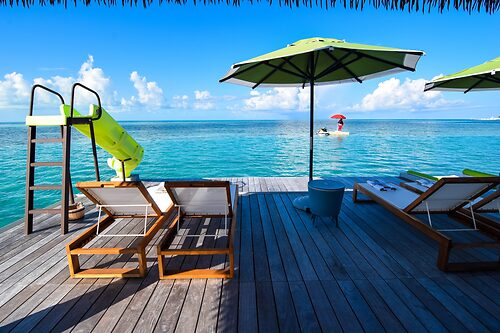 Back on the ship, it was time to change and get ready for dinner. 
I stopped by the Diamond Lounge to check it out, since Allure is the last Oasis Class ship with the original Diamond Lounge location on deck 11.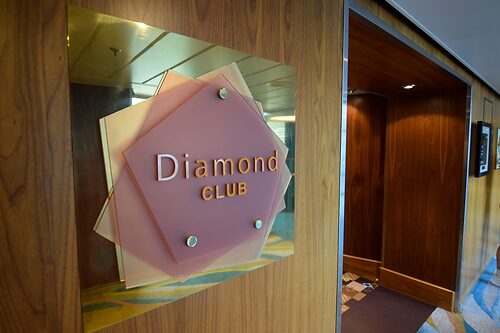 Unfortunately, as I was walking in the Diamond Ambassador informed me I would not be able to go in because of some sort of invite-only event. I was not quite sure what was happening, but alas, I did not get a chance to see what the lounge really looks like.
Instead, I headed down to Vintages for a pre-dinner glass of wine.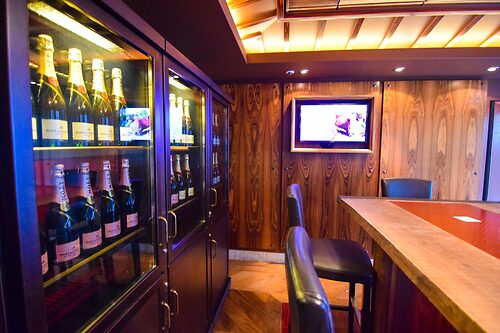 I did not realize Vintages has a rather extensive tapas menu on Oasis Class ships.  I did not order any, but next time I may have to sample a few.
For dinner, we decided to go to 150 Central Park. This is a specialty restaurant that I have always enjoyed in the past, but it had been quite a bit since we last dined there.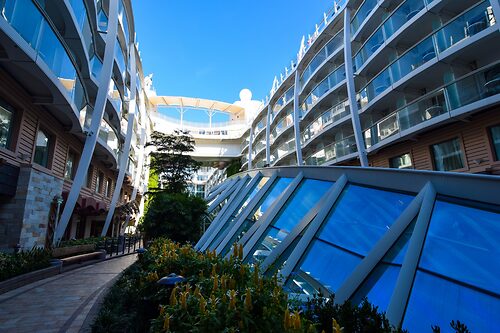 I was curious how the experience holds up, and I am pleased to say it was just as good as I remember.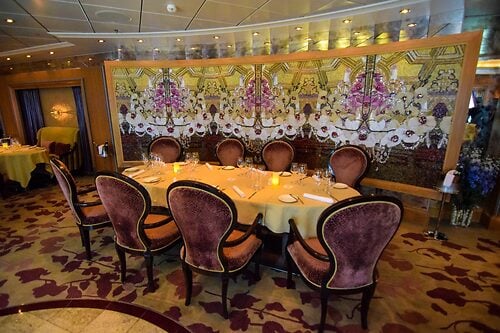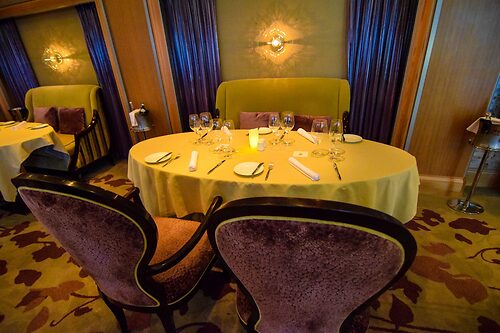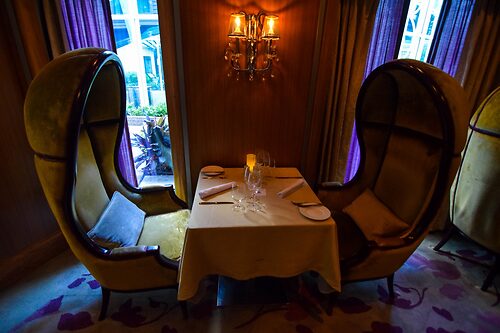 By far, the beef tenderloin for two is their standout dish, and it is the best non-filet steak I have had on Royal Caribbean.  It was quite tender, and I ate more of it than I originally planned.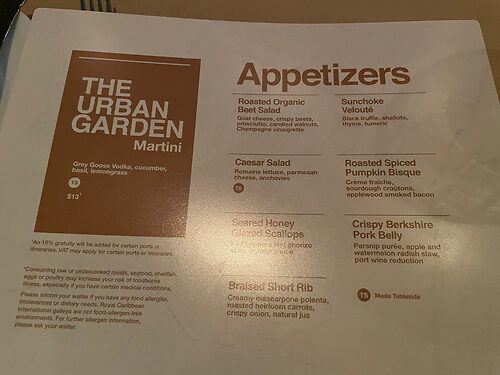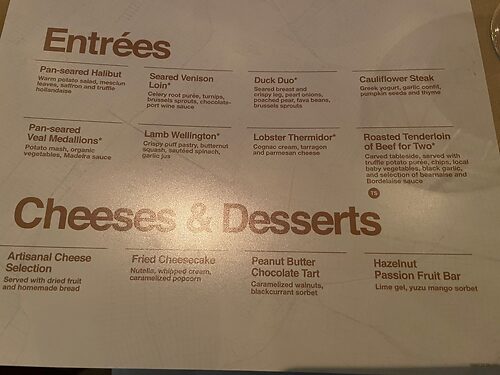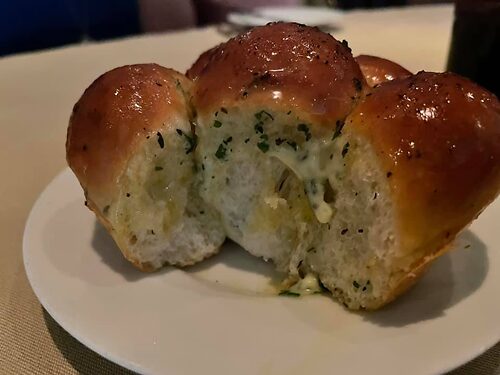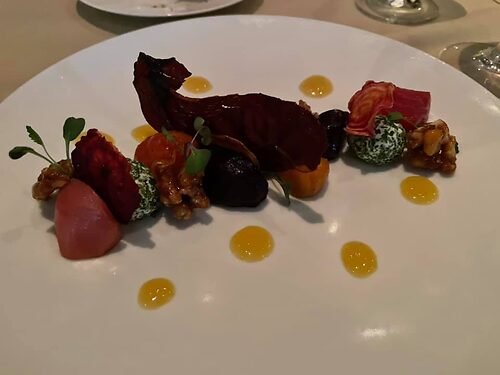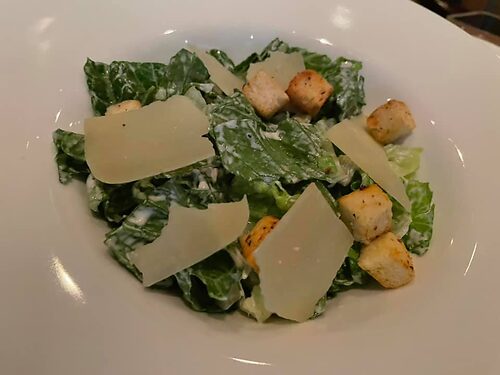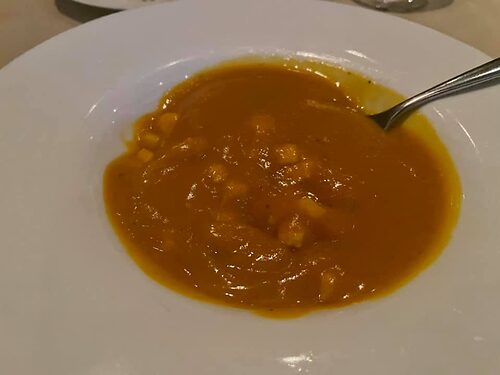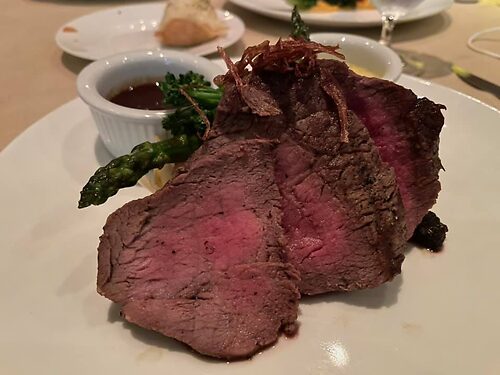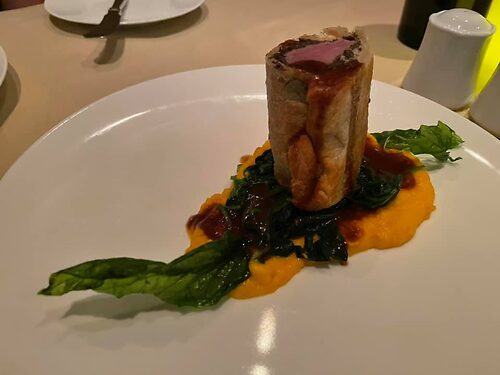 I also wanted to try the Lamb Wellington, which was something different to try and I enjoyed it.  But the beef tenderloin was just so darn good, that I wanted to eat more of that than the lamb.
The other amazing item on the menu is the deep-fried cheesecake, which is such a great indulgence. I will have dreams about that.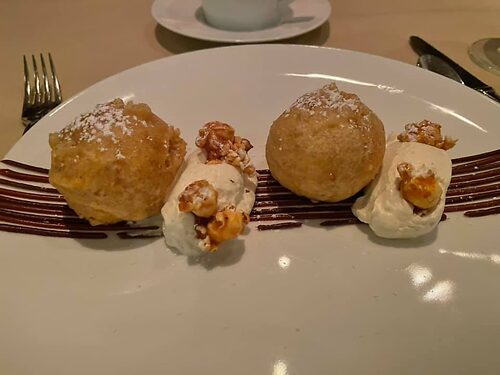 Overall, the Allure of the Seas test cruise went well, and it really just felt like an extremely empty cruise.
I did not see any drills or simulated emergencies occur, but I assume there was some level of practice going on elsewhere. These test cruises are as valuable to Royal Caribbean for the opportunity to get the crew onboard and working again as it is for government approval.
For any guest that gets an opportunity to go on an upcoming test cruise, do not hesitate to book it.  It is not only a free cruise, the level of drilling you will experience is very likely slim to none.
The added benefit of having discounted drinks, excursions, and a host of other experiences is a really nice bonus as well.