Allure of the Seas Live Blog - Day 5 - San Juan
In:
Enjoy this LIVE blog from Michael Poole, who is onboard Royal Caribbean's Allure of the Seas.
It is hard to believe my cruise is already on day 5, it's flying by fast.
Today we are docked in San Juan from 7am to 2pm.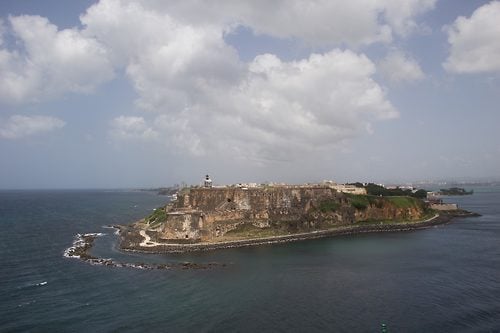 I'm sad to report I didn't wake up until 9:30am and my group got off at 7:30am. Since I've been to San Juan before I decided to stay on board and just explore an empty ship all morning.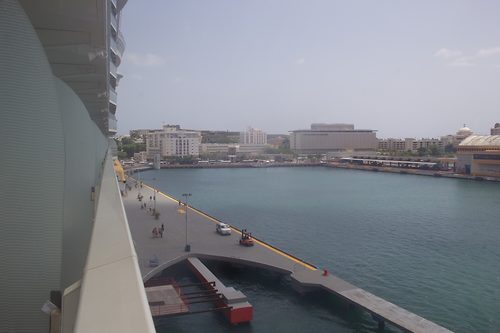 I explored the Boardwalk and even found a monkey out there!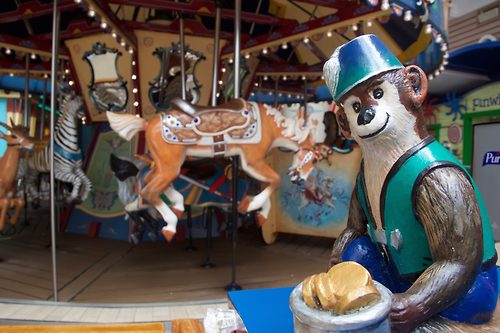 Okay it's not a real monkey, but he sure was cute. 
Lunch at Park Café 
Since I didn't eat breakfast I was starting to get hungry, all the lunch options didn't open until 11:30am. I almost went for Sabor again, but decided I'd go have a big salad in Park Café.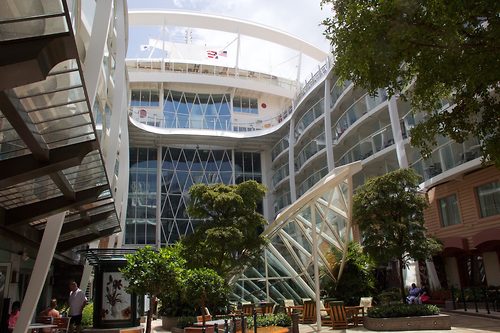 When I arrived to Park Café there was a line, again. It seems that this place has really become more popular over the years because I never recall seeing a line here.
Once you walk in to the left you will see a salad bar, with various toppings. After the salad bar they have pre-made sandwich's packaged up and small bags of chips.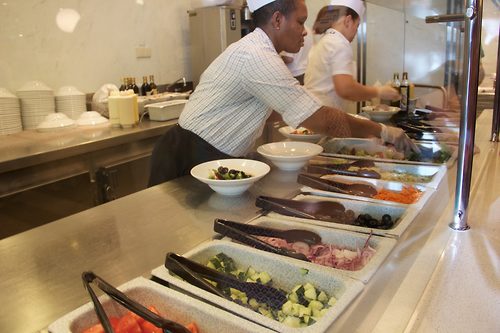 Followed by the famous roast beef sandwich, my favorite!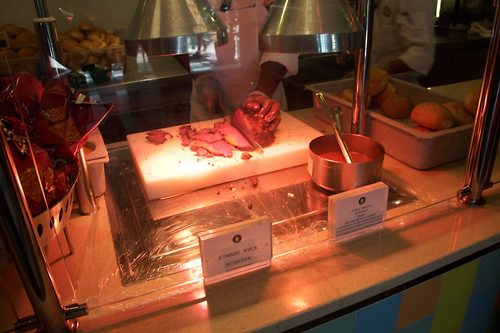 Afternoon on board 
I decided I wouldd go enjoy some time on the pool deck, but I wanted to relax in the solarium.
The solarium on this class ships is really impressive, I like how it's partly covered with openings to let fresh air come in for a nice breeze. They also have the only freshwater swimming pool on board. 
I'm sad to report when we left San Juan at 2pm we left a family of 4 on the pier, they arrived just minutes before we left.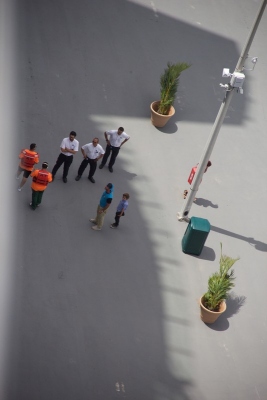 This is a good wake-up call for myself to make sure I arrive to ship on time and not risk the ship leaving us. 
Dinner – Formal Night 
Tonight was our second formal night, we decided to get ready early and enjoy some pre-dinner drinks in the champagne lounge. This bar is usually very empty but on formal night it's busy.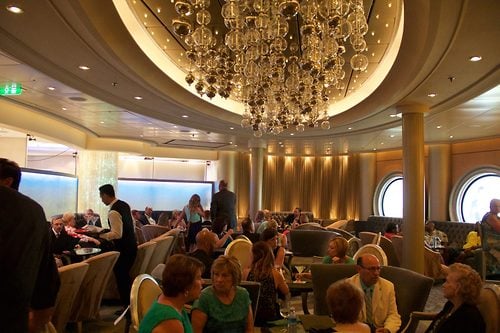 Shortly after, we decided we were all a little hungry and didn't want to wait until dinner to eat, so it's pre-dinner time.
To do something different we took the Rising Tide bar up to Central Park, then some tapa's at Vintages.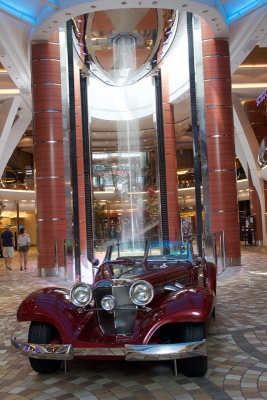 They have a full menu of the tapa's you can order starting around $5. They also offer a selection of them for $12-$20, which is great for 4+ people.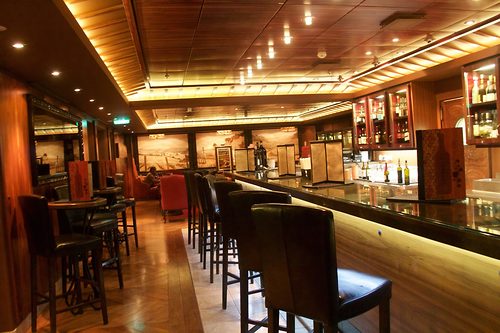 Tonight was lobster night in the Main Dining Room and that's always something to get excited about. The lobster was very enjoyable and they are always willing to bring out more, if you can eat them.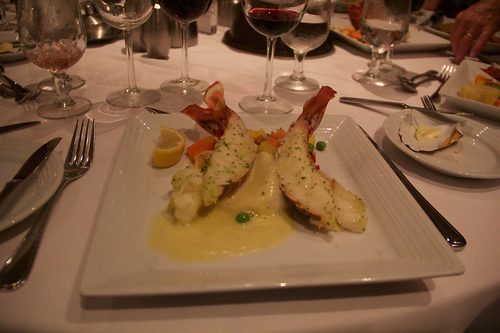 The service has been really good in the dining room, we haven't had any issues what so ever. I'll also note one person in our group can only eat gluten free options and the staff has been great about getting him specials items not on the menu. 
Comedy show 
After dinner we had 11pm reservations for the comedy show. I would suggest arriving at least 20-30 minutes before the reserved show time.
There will be two long lines when you arrive, one for reservations and one without.
At 10:55pm they let the standby line start coming in to fill any empty seats. I was actually surprised with the number of extra people got in 20-30, but a large amount also didn't once it was full.
The show was really funny; they have a host and two comedians, and last one hour. The show is not something you want to take the kids too, as the jokes can push the limits sometimes. Of course, I sat in the front row, seat 1 and was picked on the whole show, but I loved it!
After the show we wrapped up at the pub for a few songs and called it an night. 
Tomorrow is Labadee!