Allure of the Seas Live Blog - Day 4 - St. Maarten
In:
Our blogger, Michael Poole, is on Royal Caribbean's Allure of the Seas this week and is LIVE blogging every day. Follow along for daily updates.
Morning on board 
Today was our first port stop in the beautiful St. Maarten.
Honestly, I was a little ready for our first stop; I've never started a cruise on two sea days before.
I woke up early this morning and went for my first run on the cruise. After that meal last night the run was much needed. I decided to run on the track since we were docking in St. Maarten. On Oasis class ships they have a track on deck 5, and 2.3 laps is 1 mile.
After my run I decided to grab breakfast at the Solarium Bistro, this is also a free breakfast option. If you are looking for a lite breakfast, or fast I'd recommend this venue. 
St. Marrten 
We docked at 8am, but since we did not have an excursion booked, we waiting until 9:15am to get off the ship. Unless you have something booked, try to wait just an hour to get off; it can be a little busy in the gangway.
Once you walk off, they have a water taxi what will take you over boardwalk for $7 round-trip. The cruise compass had a $1 off the water taxi ride coupon, but for some reason they didn't take it.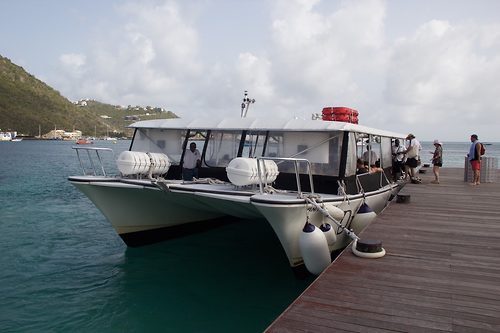 The ride over is around 5 minutes but it's very pretty.
Once we arrived to the boardwalk, we just explored and did some shopping.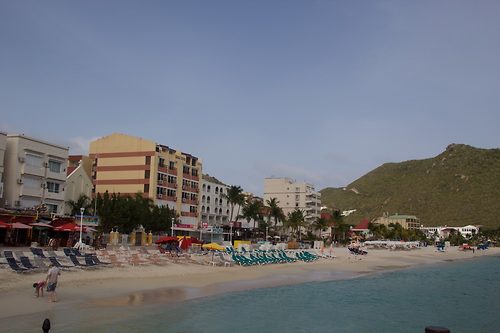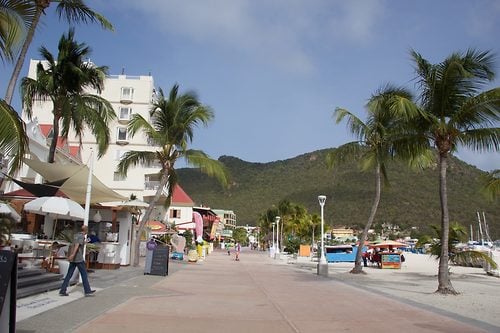 Around 11am we decided to have lunch at The Blue Bitch restaurant.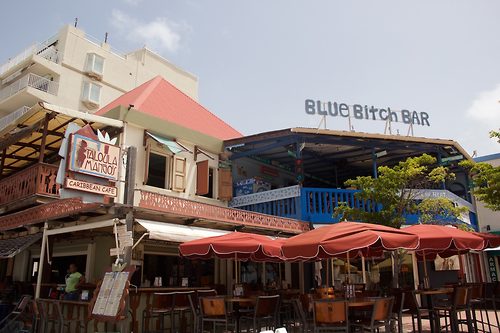 I've been eating at this restaurant for many years now, and it's become my little tradition. 
Afternoon in St. Maarten 
This afternoon, all we wanted to do is enjoy some beach time. They have people selling beach chairs, umbrellas, and a bucket of beers for $20. This also comes with free Wi-Fi, but you just have to walk up to the restaurant to use it since the signal is too weak on the beach.
At 4:30pm was all on board, and I stayed at the beach until 4:15pm, really took full advantage of my day here.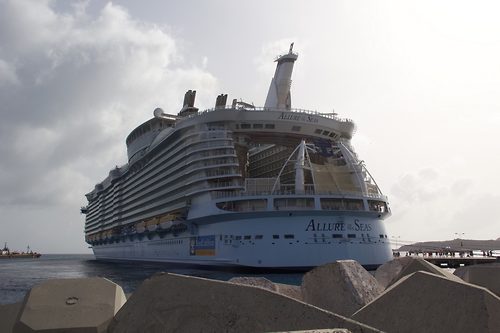 Once I was back on board, we all decided to keep the fun going and head up to the beach pool for an hour.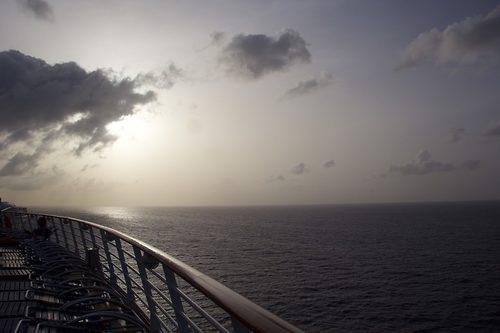 I usually like to get in the pool once I'm back on board anyway because it's so hot. 
Dinner – Costal Kitchen 
Tonight for dinner, I was invited to the new suite restaurant – Coastal Kitchen.
The restaurant is located where the Viking Crown Lounge used to be before her dry dock a year ago.
Once I arrived they have a locked door and you must enter your SeaPass card.  The process of getting in is very similar to the Diamond Lounge.
If you are staying in a suite, they don't mind you taking a few friends with you to dinner, and it's also complimentary.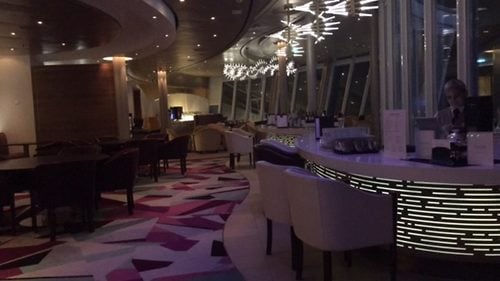 For starters we had some flat breads and mushroom soup. The soup was by far the best soup I think I've ever had, nothing like the soups you get in the main dining room.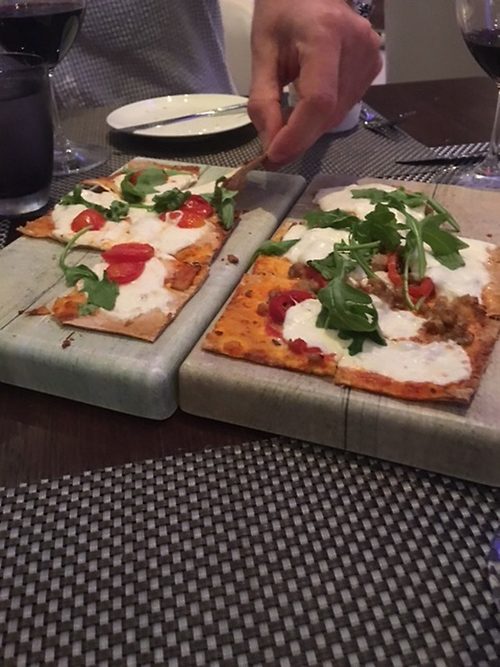 For the main course we all went with the steak, which was also good, but I think it was just the filet of beef they serve in the main dining room.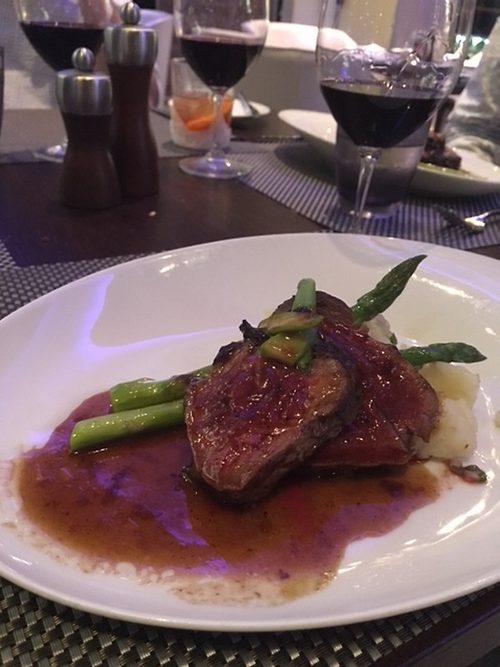 Overall it was a great dining experience, but for me, I'll stick with Sabor! 
Evening on board 
Tonight was the 70's party on the Royal Promenade at 10pm.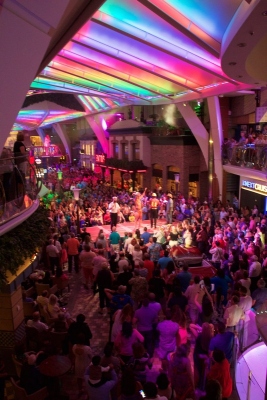 I noticed they were selling seats on the Rising Tide bar for the duration of the 70's Party. The cost for the VIP sections was $40 per person, and included all drinks during the party.
The show was really fun, I watched from the Schooner Bar, but I didn't see a lot of dancing happening.
Since we were all in the dancing mood we headed to dazzles where they also had a 70's themed music, with a live band. 
Today as a fun filled day, very action packed. Around midnight is where I called it an evening.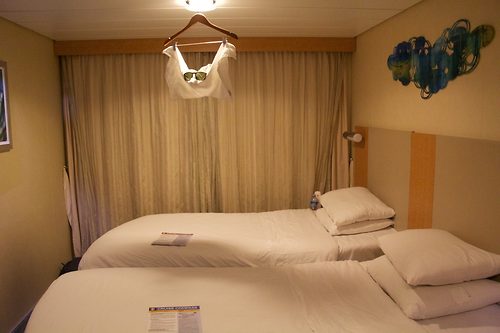 Tomorrow is San Juan!