Allure of the Seas Live Blog - Day 6 - Labadee
In:
Michael Poole is LIVE blogging from Royal Caribbean's Allure of the Seas. Follow along for updates on all the fun!
Today is our last port stop in Royal Caribbean's private island Labadee. This island stop has always been one my favorites over the years.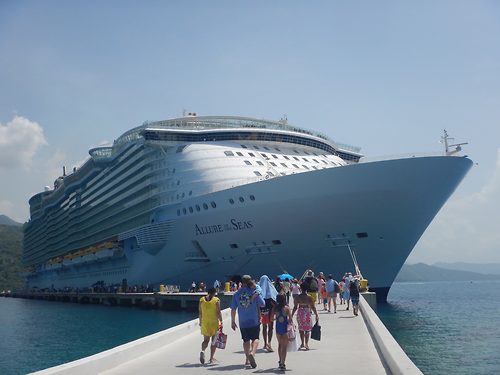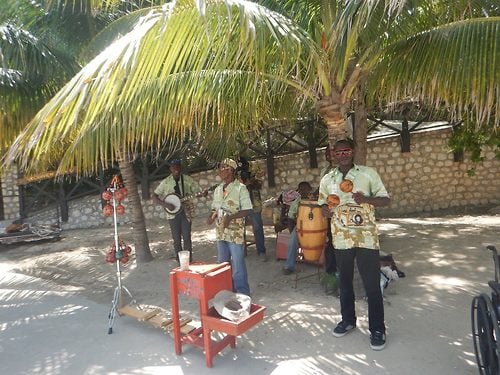 When we arrived at 9am, they have a welcome show on their jet ski's and boats. If you have a balcony on the starboard side (right side) you will hear them blowing the whistles welcoming everyone to the beautiful Labadee. This is when I really started getting excited about our beach day and ready to get off.
Around 10am we were walking off the ship, and noticed the ferry boat halfway down the pier giving free trips over to Columbus Cove Beach.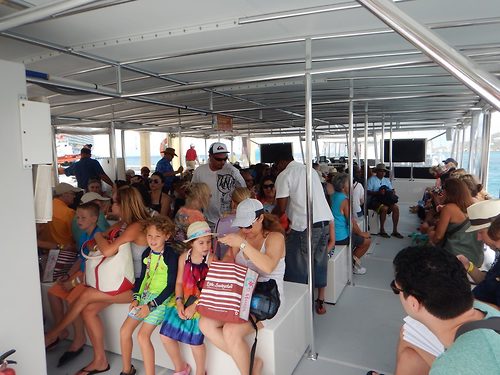 The ferryboat is only one way, so you must walk or find the bus going back. This beach is where all the kids jumping floats, they also have a full lunch setup. 
Once we were all settled in our beach chairs, which are included in the cruise I decided it was time for a labadoozie.
These drinks are included in the premium drink package in the small plastic cups. However, you can buy the souvenir cup with the drink package for an extra $2.95 and they will fill it all day.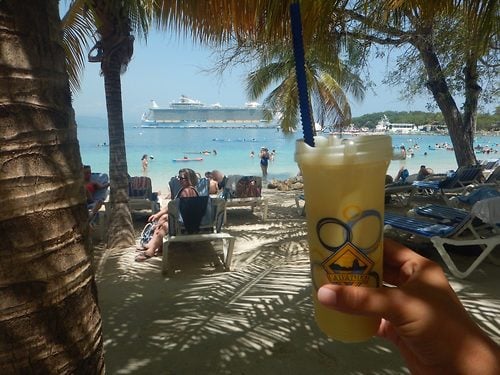 I went with souvenir cup option so I could enjoy it longer in the water.
The bar service was really slow at first, as they were still setting up and having some computer issues, but they worked things out. 
Lunch in Labadee 
For lunch today, I ate the beach lunch in Labdee which is also included in the cruise. The lunch opens at 11:30am and closes at 1:30pm.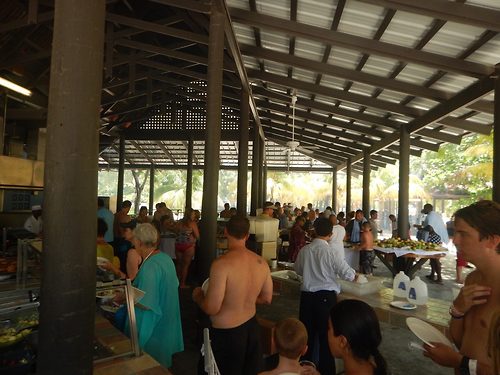 I would recommend having an early lunch around when they open. I went through the line at 1:15pm and all the food had been picked over and they were out of their ribs.
I went with a hotdog, chicken legs, and rice for lunch.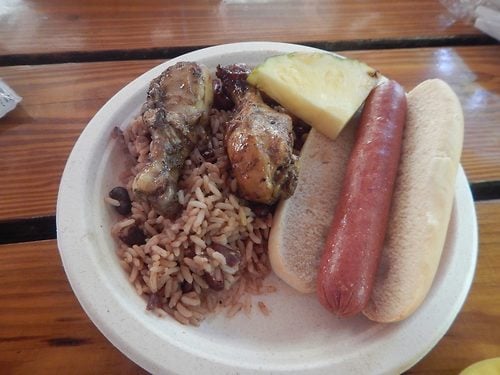 The lunch here has never been my favorite but it's not a bad option if you want to stay out on the beach longer.
After another hour at Labadee we decided to head back to the ship to shower up then nap. We could have stayed a little longer, but we were all just so hot. 
Dinner at Sabor 
I know you must be thinking again! We just love Sabor and wanted something a little more casual for our meal before the Quest. 
Dinner tonight was different that my previous times at Sabor. The restaurant was completely full with a wait, which caused the service to get very backed up. Lucky for us, we had plenty of time and plenty of guacamole.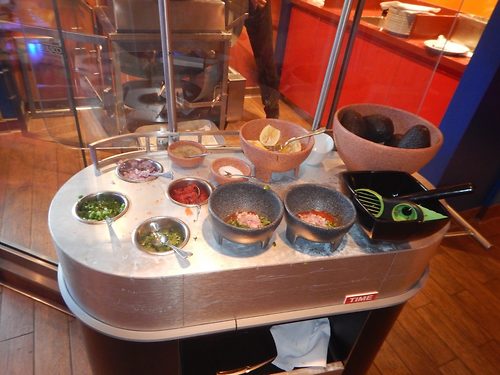 I ordered the $5 guacamole and $5 chicken quesadillas, that combo is my go to.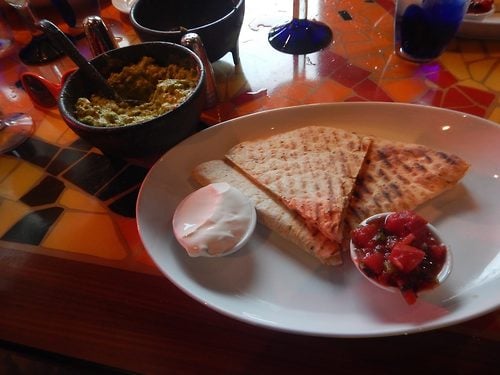 There were times where we had to walk up to the sabor bar for more water or refill on our margarita, but it doesn't bother me. 
Quest 
After dinner tonight we at the Quest in Studio B at 10pm, doors open at 9:30pm.
We arrived around 9:15pm and there was already a line forming to go in. My group had been talking about the Quest all week, so we were really excited.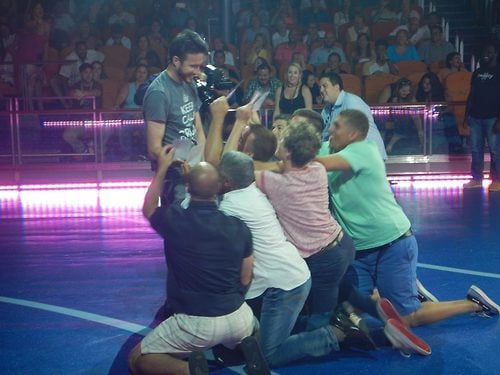 If you don't know what the Quest is, I'm not going to spoil it for you, just go.
Our team won first place, so we were all very excited. 
After Quest 
 After the Quest, we were all excited and not wanting the evening to end, so we headed to the pub.
The pub was completely packed; I'd never seen any pub so busy before. The live music has been so outstanding all week, it looks like people are coming back and staying. They tend to have a mixture of all types of music types and they do take requests.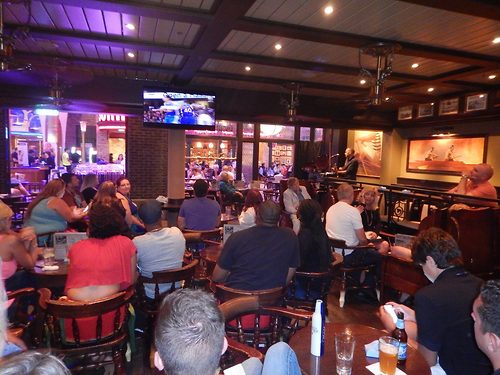 After staying here for a while we decided to check out the solarium under the stars pool party. I will say, it looked really fun but after 15 minuets of being outside I was pretty soaked and which I had my swim trunks on. 
That's a wrap on my Labadee day, tomorrow is our last day at sea…