Allure of the Seas Live Blog - Day 2 - Sea Day
In:
Michael Poole is live blogging from Allure of the Seas this week. Follow along to see his journey!
Over the years I've started to enjoy the ship just as much, if not more than the actual destinations so any time I have a sea day, I'm in paradise.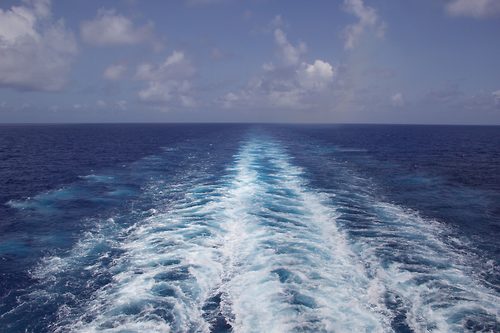 Today I woke up and grabbed a coffee at Café Promenade. They have free coffee or you can order one for an up charge. If you have a drink package that includes coffee this is where you us it on Oasis class ships, as the true Starbucks is excluded.
After my coffee I decided to go on the outside track, but sadly not to run! I wanted to enjoy my coffee while taking in the views of the aft of the ships. 
Lunch at Park Café & Sabor 
Lunch today was back at Park Café, there was no line so the first day rush appears to be over. I did not take a picture of my lunch because I got the very same thing as yesterday, roast beef sandwich and a salad.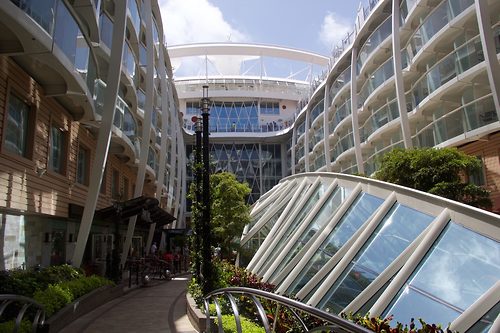 We were just enjoying each other at Park Café and I made the suggestion to move over to Sabor for a drink.
I actually starting laughing when I got there because, we left one lunch walked straight to the next, I think I know somebody that does that too…
I ordered a spicy margarita and boy was it spicy. I took around three sips and just started to get very and sweating, so I asked the bartender if there was any way to bring the spice down. However, she just suggested making me another drink at no charge.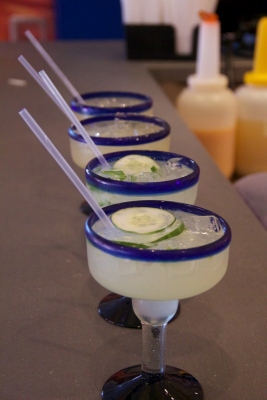 If you have the premium drink package the margarita's are included here. We enjoyed most of the afternoon at Sabor 
Formal Night 
Tonight was formal night with the Captain's reception on the promenade.
One of my favorite spots on formal night is the Schooner Bar by the glass looking over. I arrived here at 6pm to start building our section of seats.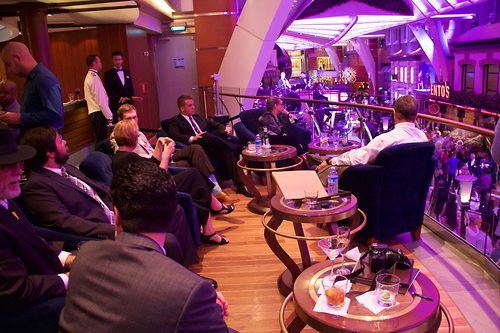 I like sitting here so you are not packed on the promenade. The captain's reception is a great option if you don't have the drink package because they hand out free champagne from 8pm.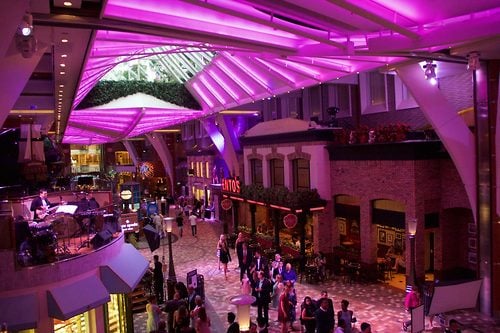 The captain made talked about how many passengers were on board, where everyone was from, and a little history about the ship. 
Dinner 
Tonight we headed back to the main dining room for dinner.
One of my second favorite meals in the dining room is tonight for the lobster bisque soup and filet of beef. I went with the two orders of soup and double meat on filet of beef.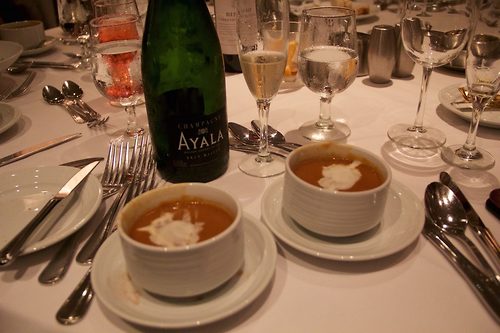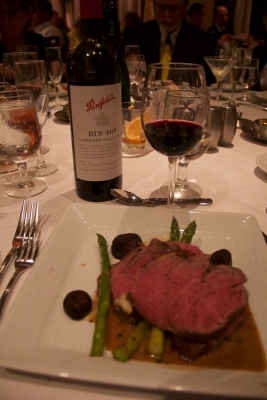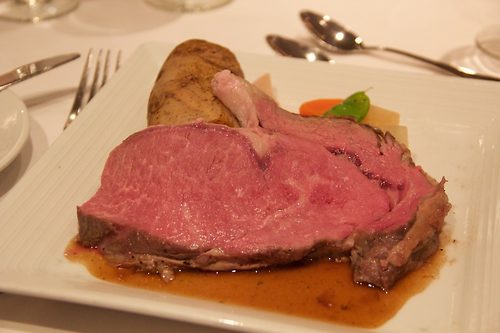 Tonight's dinner was going at a much faster pace than last night. I noticed the table beside us tell the waiter they had a show in 30 minutes so their dinner was rushed out to the table. After dinner we went to dazzles where they had a game going to sing the song when they cut the music off. At first I did not think I would like the game, but I stayed and thought it was really fun.
After the game was over the had a live band playing 80's music, which I loved. 
Tomorrow is another sea day, but it's action packed with a bar hop, Mama Mia, and Giovanni's Table!