Allure of the Seas Live Blog - Day 3 - Sea Day
In:
Our blogger, Michael Poole, is aboard Royal Caribbean's Allure of the Seas and LIVE blogging every day his adventure!
Morning Time 
Well, it's another sea day on board the Allure of the Seas, and I'd say I took full advantage of the day.
I started my day off with off at the Next Cruise Office booking the Royal Caribbean Blog Group Cruise on Harmony of the Seas, September 16, 2017.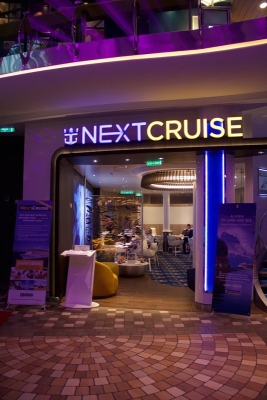 They have a notebook outside the office where you can fill in an appointment time.
The big perk of booking on board is bonus on board credit, which you can take now or push to that cruise. This was a fairly easy process and they pull all your information off the sea pass card. 
Now that I'm excited about my new cruise booking, it was time to head to our pre-arranged bar crawl.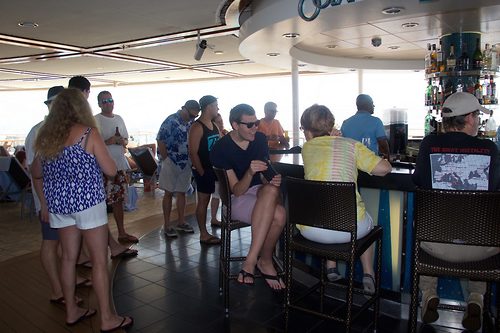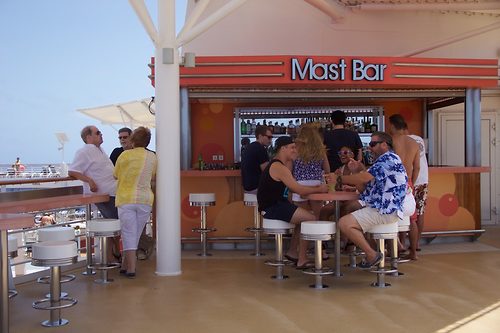 We planned to stop at four bars and then end up at Sabor for lunch. Well after the second bar, I think we all decided to go have some lunch, oh well the bar hop was a good idea right? That's the beauty about cruising; you can change plans and do what you want. 
Lunch at Sabor 
I know what you must be thinking by now, how many times are you going to eat at Sabor?
Our lunch group was for 10 and the service was a little slower, but that's expected for a large group.
I had the perfect margarita and the world's famous guacamole.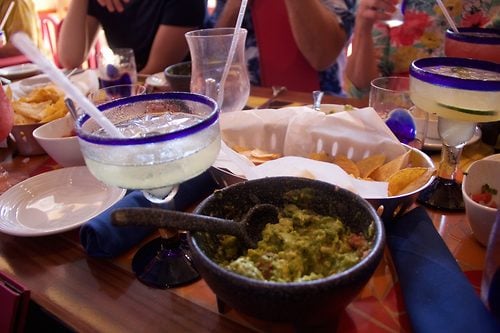 They bring a cart over tableside and ask how you would like it prepared: mild, medium, or hot.
For my lunch I went with the chicken quesadilla, not the most exciting thing on the menu but will never let you down.
My total was $10 for the two, so a great option for someone who might be on a budget.
And for those of you who are dying to know, we ordered 6 guacamoles for the table. 
Afternoon on board 
After lunch I had around an hour to kill, so I thought between a nap or swimming for the first time… Well I figure I'll sleep when I get home, the pool won.
Really surprised myself, but this was my first time in the pool the whole cruise.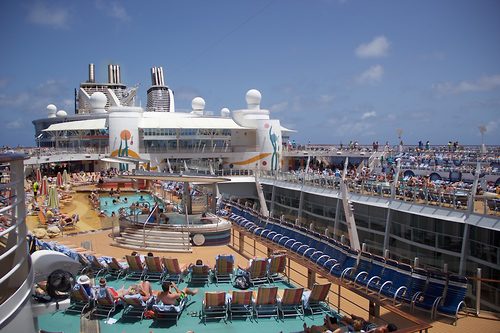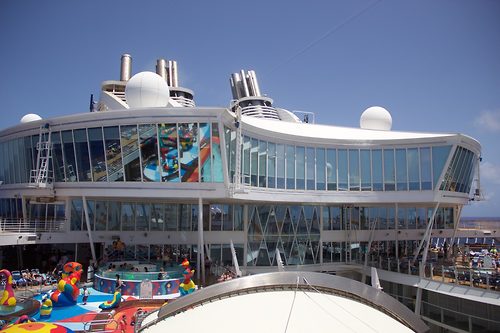 The pools have been very busy but I've always seen chairs open. I like going to the beach pools because it has tables in between the chairs and umbrella's to help block some of the sun. 
Mama Mia 
Today we had reservations at Mama Mia and I was so excited about seeing it again.
I saw it a few years back on Broadway when they brought Mama Mia to Quantum of the Seas when she launched.
Our show reservations were for 5pm, but for this show I'd suggest arriving at least 45 minutes early but try for an hour.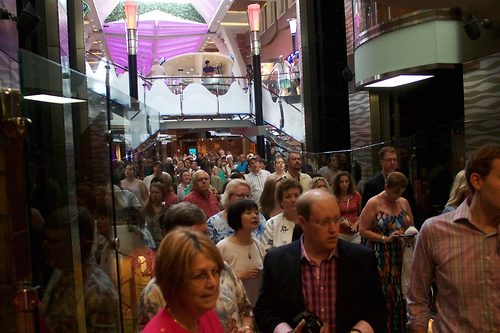 If you notice in the picture this was the line at 4pm waiting to get into the show for the prime seat.
The show is two and a half hours long, with a 15-minute intermission.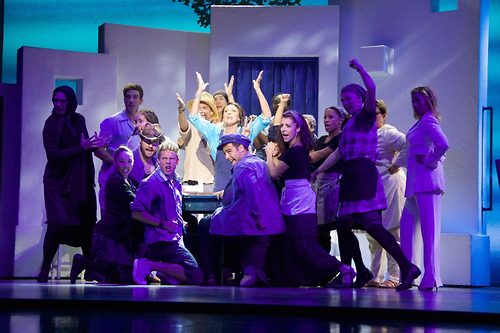 I'm sad to report I left for coffee at intermission and didn't return. I was really enjoying the show and they do such a great job, but I was just too sleepy, maybe I should have napped. 
Dinner at Giovanni's Table 
Tonight we had made reservations for Giovanni's Table for 13 guests at 8pm. I was really excited about dining here because it's the best group setting venue with their family style dining.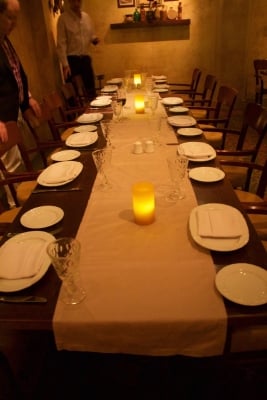 For our starters, they just brought them all out, so it was fun trying new things you perhaps wouldn't order before.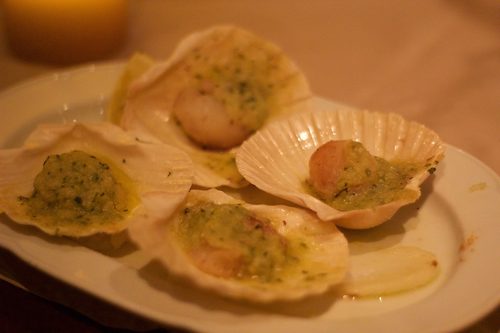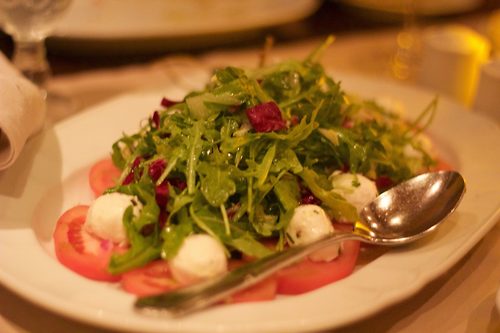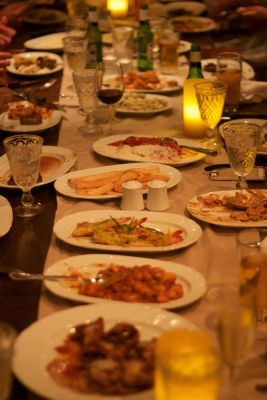 I'm a big fan of their lasagna so we contacted our Diamond concierge to have that pre-arranged for us. This is a dish they just serve at lunch, but will often save some for dinner if ask a day before hand.
Our main courses worked the same way; they just brought everything out in the center of the table. At this point in the meal I was getting into what I call a food coma.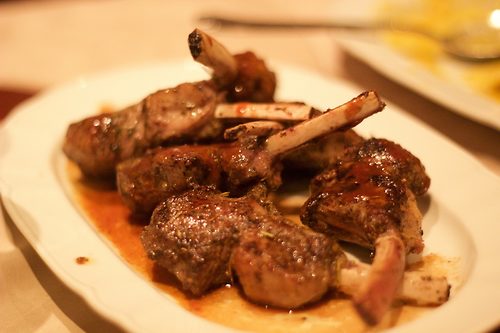 The service tonight for a large table like this was absolutely outstanding; we never had empty drink cups, wine glass, ect. After the meal was done, our waiter and chef came out to the table to thank us for dining with them and hoped we had enjoyed their food.
It was funny, because our waiter sat down at the head of the table after to have conversation with us for 10-15 minutes. The cover charge was $25 per person, that also includes gratuities, however we all left extra for their service. 
Well friends today was very action packed from start to finish. At 10:30pm I decided I couldn't handle anything else except my bed. I wanted to feel very rested for my fun day in St. Maarten. Thanks for following along!