Posts

15

Joined

Last visited
Profile Information
Gender
Location
Interests

Cruise ships, pop music and more
Titanicrul's Achievements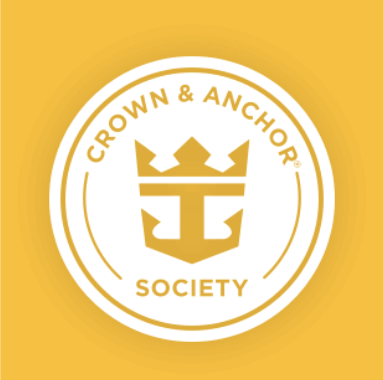 Gold (2/7)
18
Reputation
Thought I'd show you all the pictures I got from Cape Liberty, New Jersey of Oasis finally in port. I'm aboard her on September 5th and I was amazing how massive she actually is!

Very Odd, right? Perhaps Royal is toying with the itineraries or looking at what can be done? I wonder if these will be the new dates, but common theme is just the removal of only two days and the same ports possibly. I do know we should hear word back no later that 30 days before hand. I just hope we get a clear answer soon, the anticipation is killing me ?

Hmm yours is a pandemic sailing, so I'd hope no less. Mine was booked before any announcement of Oasis sailing again, so I'm curious if it's a sign of cruises changed to work for COVID

I was looking over my cruise for July 2nd, 2021 on Oasis of the Seas and while exploring the website and App noticed some very odd things. Part One, I went to check my Royal Caribbean logon and noticed the website listed a much shorter cruise, July 2nd-6th and from Nassau, my Cruise planner still listing the normal Cape Liberty Sailing. Both pictures below. Part Two, in the Royal Caribbean app you can preview cruises Royal offers, so I went to check the listed sailing above (July 2nd - 9th) and the featured sailing noted July 5th-6th, Nassau as well, also pictured. Don't know if the system is glitching or we're getting a preview of what's to come? Curious if any of you lovely folks have seen the same

Did you see the official Royal Caribbean app got updated to include arrival times to the ship? It also specifies having to have a sail day wellness screening and some questions for people about to cruise. Good to see the app is getting some awesome updating and features to ready people back to the ships!

You know what's funny though, I have a feeling that the original ship it was supposed to be something more, concepts and all seemed to point to more adventure ocean fun. Which explains why Harmony and Oasis have it, but the sister ships use the space for the Solarium, it's such an odd space otherwise when all ship floor space is valued. Can't blame them for changing plans, by the time they musta realized the space was not going to be used the metal and designs for an open space were finalized. I recall all the way back to the first profile of the ship and seeing that open back deck, so interesting.

Awesome! Thanks for the pics! It looks so weird if I'm being honest, I at least hope there's a deck in front of the Solarium to get those great front views, without the stateroom. Don't know if I'll like the new look, but we'll see if it grows on me, will better make the ships more visually distinct at least

So looking over the new Oasis of the Seas refurbishment coming up, I noticed the sun deck, above the ships bridge, forward of Adventure Ocean, will be replaced with rooms! Looking over the deck plans I'm curious if they'll be entirely removing the outdoor space or moving it up a deck, in front of the Solarium. Curious what you think the new forehead of the ship will be with these developments as I'll be sad to see that space go, such a fun hidden gem. Deck 14 Deck 15 Still curious how they'll reshape the forehead as it seems like it'll alter the ships look, just look to Symphony of the Seas and Harmony and their expanded Solarium

It's a sad world, but hopefully this incident better outlines him as a poor enforcer of rules, if I see him I will give quite the look of shame for him.

True, hopefully he'll be taught a lesson and refused his animal next cruise, due to poor training, care taking too. I hear royal Caribbean has phased out animals onboard if for emotional support

So I was just coming up to the Solarium on Anthem of the Seas, and on the ride up I came across an older man and canine. While a family left the elevator , this dog peed on the lil girl as the man stepped into the elevator, I told the man this, to no reply. Gentleman got off a floor or two later, and I went back down to check. Upon arrival the father was talking to a crew member and explained his anger at the incident and how it was even possible to get a dog aboard. All in all, I recorded the convo and it got pretty heated, the father was very angry as this is the last night of the cruise. Pretty upset with this gentleman who didn't respond, I hope he's banned from the line as I personally told him about it and tried to stop him, shame on people.

Oh I'm going for the ship hands down, I've been studying RC'a ships for more than a decade. I just wish there could've been somewhere mentioning a possibility the island could be inexcusable. I'm okay to see Miami, but it's just the last port I think of beside disembarking.

Yeah, plus Miami is never been a Touristy port. It's odd they felt this was an appropriate place, especially given the time of year and lack of activities. What really makes me mad was it was literally a week before the cruise. If I'd had know when I was booking, I probably would've skipped this sailing.

Nope! I'm also on this sailing and there's no credit or anything for the less than week notice. Of course any excursions there were refunded but definitely dampens my love for Royal Caribbean

Yeah, kinda disappointed myself, do you think we'll be stopping at the new Miami terminal then for Royal Caribbean?