Posts

48

Joined

Last visited

Days Won

1
NY Cruiser19's Achievements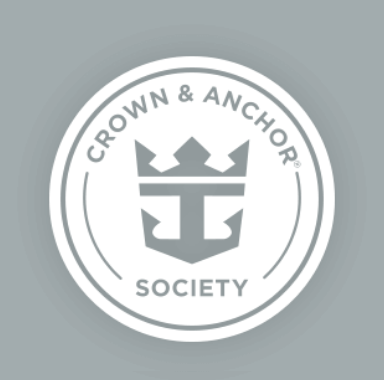 Platinum (3/7)
20
Reputation
NY Cruiser19 reacted to a post in a topic: Quantum Ultra 2 steel cutting ceremony this morning! welcome Odyssey Of The Seas

Those are all great points I hadn't thought of Todd. It now makes sense why they said no to drones

I was thinking more along the lines for in port. I was thinking of the same thing. Beautiful port and water shots. All well maybe someday.

Thank you both. I would have tried my luck but since it's clearly stated I think I will just leave it at home.

Does anyone have any experiece with bringing drones onboard? Does royal have any policies regarding the use and if your even allowed to bring them? I don't won't to show up at the pier with a drone I paid close to $1,000 for and then have them take it. Any info is much appreciated.

I don't think they anticipated the rafts reaching all the way up the slide. But when they tested it and found this to be the case they realized the potential for a lawsuit and went ahead and ordered the padding.

If Royal left New York then those passengers that we're going to cruise with Royal Caribbean will find another option. They will go to find a cruise and Royals not there then they will sail with another line from NYC(there's plenty of options) it's not like they are going to wait for Royal Caribbean to come back. If they take a cruise with another line and they like it there's a good chance they will build a loyalty and sometimes it can be hard to break those loyaltys and IMO that's what Royal fears.

I had family friends onboard who told me about the free booze and they said nothing about it ending that's what I was going by.

The media reaction is almost to funny. Do they not realize that they take every percuation possible to avoid these storms? Why would the cruise line any cruise line want to risk there ship or passengers and this time no less it's a brand new ship. The passengers also received a full refund, 50% off a future cruise, and free booze snacks and movies for the remainder of the cruise when in the cruise contract it states they don't owe you a penny.

They have it leased until 2050 and they only get the Im pretty sure a 12 mile area on the north side of the island.

I don't think the chances are very good since Royal has a partnership with Dream Works and Star Wars is a Disney film.

On Quantum we had ajoining staterooms and when we got onboard the balcony dividers were already opened by the stateroom attendant. Later that same cruise I was on line at guest services and the people in front of me wanted the same thing but their stateroom attendant wouldn't do it. Didn't hear the rest of the conversation so don't know what happened. But the moral is it depends on the stateroom attendant.(On Quantum at least)

When Wowbands first came out Royal promised more colors and designs. Are they still doing this or are they sticking to the generic blue, black, white, and yellow? If they are is there a timetable for the release?

When I see it's there I go and read all the actual posts and then when I'm done I click the mark all read button in the menu. Then the notification isn't there and I don't have to read it.