 Posts

35

Joined

Last visited
BobNoxious's Achievements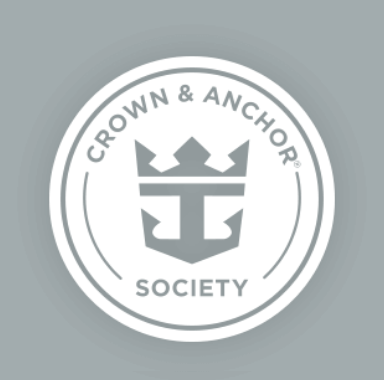 Platinum (3/7)
15
Reputation
BobNoxious reacted to a post in a topic: Health Status Question - no longer the day before the cruise?

In my app, the Health Status part of the check in is open (before it said to complete day before cruise). Cruise is not for a couple more weeks (Aug 28). Anyone know what is going on?

I've seen posted drink menus with the "best" tequila listed as Patron Anejo or Reposado. Has anyone seen other brands/bottles available on board recently. Thinking Don Julio Anejo or 1942 or others? Thanks!

Do i have to pay $35 for a snorkel excursion at Coco Cay, or can I just bring my own snorkel/mask/fins and go have fun on my own?

My first time booking the Chops +1. It let me reserve the first dinner at 6:00pm. Will that be at CHOPS or is Royal going to randomly put another (+1) restaurant in that place. My planner just says "chops +1 at 6pm). Also, it blocks 2 hours for dinner. Will that mean I cannot book a 7:30pm show or 8:00pm show when boarding?

Agent on phone just checked with supervisor. She was told the reason the sailings are only adjusted through October, is because November is low season, and they are evaluating repairing the ship via dry dock during low season. There is no formal announcement at this time. (I take this to mean, we will inconvenience 1 entire cruise at the last minute by cancelling their trip). I just mentioned that to the Facebook agent for RCCL, and her supervisor is upset that messages like that are being said from Royal Agents on phone to guests when there is no official announcement. Meantime, the 2017 Allure propulsion incident - they listed itinerary changes for many sailings and the very next cruise after the changes was canceled for drydock repair. The 2013 Allure propulsion incident canceled the cruise that was just over 3 months out.

Sandra007 - Did they tell you that they were hoping to drydock in the caribbean in Nov/Dec

Royal: Hey, Bob. The recent itinerary changes were made to reduce our speed due to the technical issues with one of three propulsion pods. Since the ship has multiple pods she's fit to sail. We're just being a bit cautious. As you know she'll go into dry dock in 2020. If there's a need to make any adjustments we'll strive to make the smallest impact on your time with us BobNoxious: Thank you for the update. So, you are saying, that the plan is to run a little bit slower for the year and your plan is to address the azipod issue next may in drydock? Royal: Unless anything changes in which case our guests will be advised right away.

I have reached out to royal and they are saying that they plan to run at reduced speeds until next year's dry dock (2020).

Royal is saying on twitter that it is just a system update? I don't buy it. From Twitter: Hey, there. We're working on updating the system. It's not affecting the ship but we've modified some itineraries. -Jo-Ann

I was just on this ship in November 2018. At the time, the guitar player/singer at the Pub was very entertaining. All the production shows were terrific as well. There were a lot more spanish speaking folks on the cruise than I normally see, but this is due to being based out of P.R. The crowd was great!

Just wanted to follow up my question with my actual experience with disembarking Freedom of the Seas this past Sunday in San Juan. We chose early departure and went to the deck 4 dining room around 6:15am-6:30am. At 7:00am we were allowed to begin leaving the ship. We carried our own luggage to an empty line at customs, then out to a cab by 7:15am. From there, we were driven to the airport, went through an empty line at agriculture in terminal 4, checked 2 bags on jetblue (empty line), went through TSA security (empty) and were at our gate by 7:45am (for an 11:06am departure). Spent the morning relaxing eating breakfast and drinking coffee at an airport cafe near our gate. Yay for self-disembarking!!!!

Just back from Freedom of the Seas. Don Julio 1942 Tequila was found at Boleros! $14 per drink (or $2 upcharge on package).

Don't forget to check the box for refundable cruise fare. It will add a little at the end of your pricing, but give you some flexibility. You don't have to prepay gratuities, you can wait until inboard and have it charged to your account then.

Yeah. It is very pricey. Sometimes I forget the costs, since I always use points for free stays. It is worth it for those who want to get in a couple days early to extend the start of a vacation at a resort.

BobNoxious on Freedom on Nov 4. Happy Cruising everyone!!!!