Posts

42

Joined

Last visited
DavidSodapop's Achievements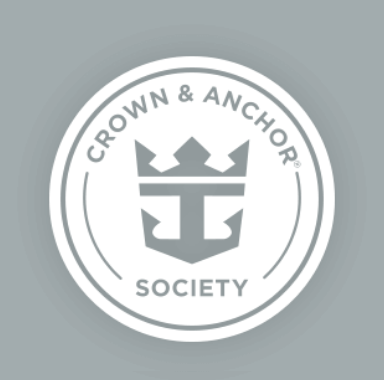 Platinum (3/7)
35
Reputation
Thank you I will reach out to them directly and say exactly how I was referred!

Hi and thanks for quick reply. I am happy to use them but I am not thinking of RCI on my next trip actually which is one reason I want to speak to a travel agent :(

DavidSodapop reacted to a post in a topic: What is the best holiday to spend on a Royal Caribbean cruise?

I recall one of the regular folks in here (meaning you frequently answer travel agent questions) identifying as a travel agent...I am look for one for an upcoming cruise for several reasons, can someone please contact me if you are one?

Our first cruise was on Vision out of Venice over Thanksgiving. I have nothing to really compare it to, except we will certainly cruise again. I found the food just okay, but the service was generally very good. We were in a larger suite so the concierge lounge and our concierge were outstanding...we always had available table whenever we showed up and I thought it was overall a great value for a vacation. Voom was so lousy on the ship it was a complete waste of time and frustration so I just used the computer in the concierge lounge and was much happier when I needed one. Ship seemed spotless to me, crew extremely friendly, captain and officers very accessible. It was a good first time experience. Hope this helped a little bit

I can't wait to hear about that in truth. I just reserved on another line (NCL) because I can get a ginormous haven suite for a remarkable price so I'm doing it...but it's really a sky class I am after...big ginormous ship with tons of stuff to do but always at the front of the line :)

I didn't realize they would reprice to the lower price if a sale occurs after you've put down your deposit...okay that is great advice I will do that!! Thanks as always for great support! David

After our first cruise a couple of weeks ago we discovered that the bigger the stateroom that happier we are. That being said I looked at several Caribbean destinations this spring I was interested in had nothing larger than a jr suite. Is booking a year out really necessary for those cabins? I'm really not a year-out passenger (I'm way too impatient) --- but I will do it if necessary: our suite really made the trip for us so I want to find one on the newer ships with more kids activities. Or is it time for me to employ a travel agent? Any thoughts?

So I m not alone on the food topic. Our first cruise was two weeks ago on Vision out of Venice. The Windjammer occasionally had some great options, but hit or miss otherwise---canned fruit on the salad bar is astonishing in this day and age. The MDR was like eating at a wedding from the 1980s---heavy and well presented but tasteless. I ordered "filet from Chops" twice in MDR and it was a gristle each time---I thought that I was just being picky about a steak as we live in Texas but it was just poor quality meat. Izumi was great for someone who has never stepped foot in a Sushi restaurant in their life-- who has ever seen a green pepper used in vegetable tempura? Is the food on Celebrity better? I realize the RCI is filling it's rooms with people who want a value vacation and then they add on a la carte things people want but when I added together our airfare (to Europe) and our spending on board (about $ 500 in booze and then another 900 in all the other crap) and add it to the cost of our room Silverseas, Regent, and Oceania aren't any more expensive-...And those bartenders are so overworked because they oversell those drink packages and people literally stand by the bar to drink as many drinks and get their money's worth---I never was offered anything interesting nor did any of them suggest anything fun at all--they all looked tired of dealing with drunks---so sort of a let down. The best bartender was in the concierge lounge he was so friendly and nice and worked hard for us everyday.

i would like to see it, I found our first cruise to be super convenient but I think that Oceania might offer more of the experience I like when traveling. I found the food and entertainment completely underwhelming RCI after trying several specialty restaurants .... so for me the comparison would be welcome....as I'm looking at other RCI ships that have more options for what interests my family group :) The lodging itself, however, was outstanding. Great beds, and our suite was huge. Two most important factors for me :) And they treated us extremely well---despite the food being overly heavy and boring----i mean the service was stellar!

I paid for trip and airline tickets all at once on a travel card that gives me a big multiplier for hotel points, and then I am using those hotel points to go for a week in Hawaii this year. I funnel all expenses through a single card to max my points out for travel and maintain a high "club" status to get perks and more points. But in advance of anything I sock away enough cash to pay it all off the month the bill comes due so in a way I save early but just use the card to get the points...it's not that different I just like getting the points for stuff I"m going to pay for anyway.

I would leave out of Florida with certainty...it's has so many european visitors for a reason it's very appealing to everyone and there are many things to do, and then pretty much ask yourself if it's sun and interesting cultures your seek, or is it shopping/gambling you want. I like the swimming with the dolphins and rainforests and places that make various alcohol so I like San Juan as a stop and then pretty much anywhere is great in Caribbean but I prefer to skip bahamas generally.....I can't imagine that not being fun, hell I want to go!

While I was only on my first cruise about a week ago our little family of four was very comfortable on the Royal Family Suite on Vision. It was like a little apartment on the ship...and the amenities and perks are what MADE the cruise. Nothing beat the private concierge in the concierge lounge, and we met our comrades and they put us in the front of the line so no waiting ever---I am already looking into our next suite booking and I would take at least Sky class --- just my two cents

I had the Royal Family Suite on Vision of the Seas and they had a starter stocking in our mini bar and then just let us stock as we wanted. Personally I found the perks made the cruise for us, particularly at ports where we were escorted off first and we also had a bridge tour on the last sea day---there were 8 of us and it was so interesting. And always having a table for us with no lines at the MDR it was a nice think with kids, I hate waiting in lines.

It is recommended to bring an original birth certificate when traveling with children whose names on passports differ from your own. I just returned from my first cruise in Greece on RCI and while I was never called upon to use it (as my childrens' last names are a combination of two last names ) it is still something to have in case--extra documentation particularly in the case of "these are MY kids" is really never a bad thing and could provide clarity---remember the laws of the USA do not apply to us when traveling to foreign countries....a stupid point I realize but I and others sometimes forget that :)

We are departing on the 19th from Venice for Greek Islands cruise, I will certainly review it upon my return, it is our first cruise but I eagerly await to see if our family likes this form of travel!