 Posts

21

Joined

Last visited
Profile Information
Gender
Location
Interests

Harmony of the Seas - June 3rd, 2017
Oasis of the Seas - November 20th, 2016
Majesty of the Seas - July 1st, 2016
Carnival Sensation - October 8th, 2015
Carnival Sunshine - July 18th, 2015
Oasis of the Seas - May 2nd, 2015
Disney Dream - November 24th, 2014
Golden Princess - September 3rd, 2011
Golden Princess - September 5th, 2009
TheParkers's Achievements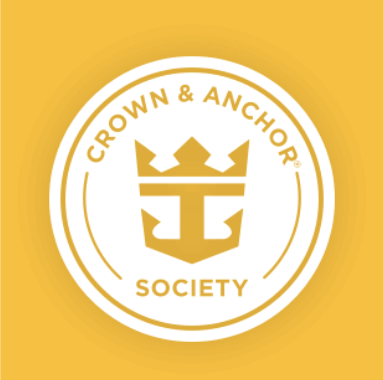 Gold (2/7)
21
Reputation
My prediction: The email I got yesterday said the new cabin recategorization will begin March 8th (Wednesday). If you look at the current sale countdown on the RCCL website based on the hours left in the sale it will end at midnight tomorrow night (Tuesday night). Just in time for March 8th, new sales and new itineraries. Just me speculating but it seems to make sense.

Thanks. Since I don't mind constantly checking that's what I will do. I have way more time than I have money, so anything that will save me a dollar I'm definitely down for.

Well that just stinks. On Saturday I had a C&A rep tell me we would get early access the day before they go on sale, so Sunday (his words) ...wait for it....he "thinks". I guess throwing that in there was his disclaimer. :lol:

Has any Crown and Anchor members ever booked during an early access booking window? The February newsletter said we will be getting one for new 2018-2019 itineraries?

About 2 years ago I checked a cruise on opening morning at 6:00 A.M (EST), it was unbelievably cheap, suites for balcony prices. I decided to wait until I got to work to book the cruise I wanted. WOW, big mistake! When I got to work at 7:45 A.M. (EST) the price had almost doubled. For those of you that have booked as soon as bookings open do you find they are at rock bottom prices and they just start climbing from there?

We are considering booking our first suite (family of 5) on Harmony when summer 2018 itineraries open. We are curious what some of the best prices you've gotten on a suite are? We are only looking for an idea of a price range to even see if a suite will be attainable for us.

I think the problem is coming because a single passenger generally is more expensive, but someone please correct me if I'm wrong. I've never tried to book a single but always heard it was pricey. I would book now rather than wait and risk the price going up. Just my personal opinion, I would 100% book a balcony for 3 on Oasis; however, I'm super Oasis biased :wub: We love any ship but Oasis definitely delivers in a BIG BIG WAY!!!!

I would LOVE to YOLO - Book It, if the blasted itineraries would just open for the rest of 2018 already. I feel like a kid on Christmas waiting to open my presents. :lol:

Just passing this along to everyone, hope it helps some people out. With the new sale RCCL is offering I just called and got 125.00 off the price of my Harmony of the Seas cruise for June 2017. You guys call and see if you can save some $$$$$$. The more you save on the cruise fare the more you can spend on drinks 😉

Wait, I thought Freedom of the Seas would be in Port Everglades in April?

Wowza, 50% is quite a big drop unlike any I've seen and I monitor my cruise prices for small drops constantly. More often than not the price increases closer to sailing.

I think that's a risk we all take after final payment,kind of like airfare. If you call RCCL or your TA you may be able to get a few bucks of OBC or possibly a slight upgrade depending on what's available.

When you look at your Cruise Planner, ShipMate App and Royal Caribbean Blog / message boards more than Facebook, Instagram and Twitter combined!

I just got off the phone with RC about moving some reservations around and the representative said "the remainder of 2018 will open in January if you want to wait to move this reservation that's only a couple of months"! Does this seem earlier than normal or does she not know what she's talking about? Either way my mind is racing with new possibilities that could await in a few short months. Here's hoping she's right ðŸ»

Is Majesty really leaving the fleet? I was under the impression she was when RC scaled back her refurbishment; however, when I asked this on the Shipmate app I was hit a resounding "No, she's staying that was a rumor". I didn't think that was correct either since I could have sworn I saw press releases to the contrary. Since Port Canaveral would be considered my home port I'm curious which ship could possibly be up for replacing her at PC. Any speculation?