Posts

55

Joined

Last visited

Days Won

1
MNorris0107's Achievements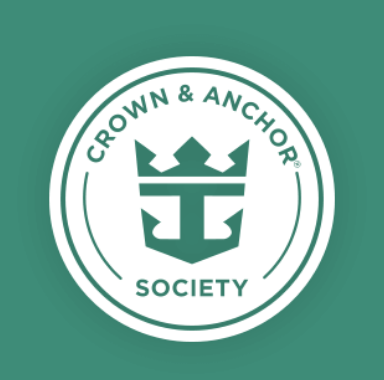 Emerald (4/7)
11
Reputation
does anybody have a contact email for the owner of MEI-Travel? I need to pass on some info regarding my agent. Thanks

Matt, when do you think the MDR changes will start. Just curious if it will be in effect before our June Oasis cruise!

If they didn't want a PR hit they would just up each person's rate by $1 or $2 to cover it. I think the real reason this is being done is to cut out as much room service as possible. Maybe i'll do it once per cruise and if I'm ordering for the entire family. If I just want something, I'll just huff it down to the buffet haha.

haha that's what I thought to! Great deal! I almost chose Central Park balcony as well!

I think my mom taught me this. She was always 2nd guessing everything she bought. haha

I had booked 1 ocean view room (no balcony) and an inside stateroom last year on Oasis. Right across from the hall. I was happy. Until I saw a few recent deals and saw that it wouldn't cost me that much more to get the balcony. I almost pulled the trigger when it was $400 to a balcony but I would have lost OBC I had booked with so I decided not to change. Today I noticed the Buy 1 Get 2nd Guest 60% off plus $100 OBC offer. I called RC and now we BOTH have side by side Ocean View with Balconies and it only cost us $120 total to upgrade the two rooms! So excited!

Great new deal popped up on my cruise. For $49 you get the Deluxe drinking package and one internet package. Because of how they work out the tip (based on $40 with the rational that the internet was worth $9) You actually save money on this combo and pay less than if you just booked the delux drinking package at 20% off (which is 48 per day plus tip)

Tell me what food you love albeit in the MDR, specialty restaurants, or any other food locale on the ship.

I'm in a dilemma now. I had chops books at $49 per person but now Giovanni's is $21. My wife would prefer Giovanni's for sure. Just wondering does Giovanni's have a decent steak to compare to Chops?

I think I'm going to try these out!

I need a pair of water shoes for an excursion. In Jamaica they recommend them for the Green Grotto Caves and the Dunn's River Falls. Any suggestions?

My cruise is June 4th and we've reserved already as well. We're skipping Cats though. Bleh.

June 4th-June 11th 2017 on Oasis of the Seas!

RestingBird reacted to a post in a topic: So excited about 1st RC cruise that I'm ready to book a 2nd!

That's good enough for me! haha. My wife and I are taking my oldest daughter and a friend as their high school graduation present. The next cruise is just for us! lOL

MNorris0107 reacted to a post in a topic: So excited about 1st RC cruise that I'm ready to book a 2nd!