 Posts

26

Joined

Last visited
ryan.aubin's Achievements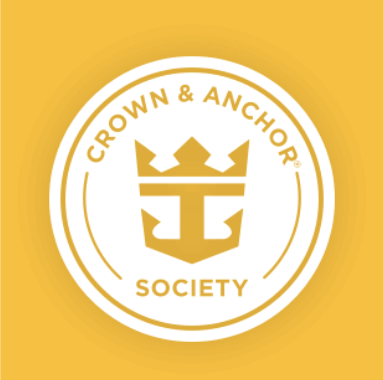 Gold (2/7)
22
Reputation
I forgot to add, a lot of the stuff MSC is offering is nothing more than perceived value. I understand there is little to no cost with a lot of what they offer, but on the consumer end, the perception of 'savings' is there. That's where I feel RCI is struggling, at least with me, right now. I love pricing integrity, I studied it, I understand it. But there is still that part of me that sees other lines, with other perceived values that make me log on to check out what they have. I might add that my MSC cruise booking came about because I saw a commercial and didn't catch the end of the sale date so I called their 800 number. After the lady explained everything we would get, plus the 15% off, plus the combinable loyalty match discount... And only a $50 refundable deposit?! I could not say no.

I too am booked on MSC Seaside, March 31... I was going to go with a Royal option, but the Next Cruise changes, plus some of the drink package changes really just put up a red flag for me. I just finished a 12nt Anthem that was quite nice, but I really think now is the time to spread my wings and check out what else is out there. I never thought I'd choose another line, but RCI has convinced me to do so. The status match, plus automatic 15% off your fare for first responders and teachers, plus OBC & drinks, and the already low fare... it was actually a really easy decision for me. I consider myself pretty easy to please, but I just don't like to feel as though I'm being taken advantage of, and as of late, I'd be lying if I said I had not felt that way with my friends at RCI. I'll never dispute their incredible product, but some of the changes are just a wee bit difficult to swallow as a veteran cruiser. I guess I now get to see if the grass is truly greener. :-)

Paul&Karen, As a complete aside... I'll see you on the sailing!

I think the original poster may find a more suitable discourse over at cruise critic, where the emphasis is... "critic".

I have an update. I contacted our friends at the RC 800 number. After a good ten minutes on hold, and without much of a black and white answer, she explained that I had opted to 'choose' the higher rate of OBC and that I was actually coming out ahead. I want to preface my next few statements by saying, I would never speak down, or become angry with a call center representative. I'm not entirely convinced at times they have even a notch in the lowest part of the totem pole. I can say with 100% certainty every representative I've spoken to from RCI has been nothing but helpful and prompt. So with knowing they have little sway with my issue... I explained to her that, as a previous poster mentioned, I received the exact same line from the NextCruise representative. Not only did I receive it my most recent cruise, I've received it every time before. It's as if it's a go to sales line. Firstly, I did not come out ahead. I booked onboard NotS in December '16 to take advantage of the 150 per room OBC. At the time, the only promo RC was offering was an additional $25 OBC. Right or wrong, I always book an interior room, with the intention of upgrading later. When the 200 per room OBC offer, plus the balcony at a wash to what I'd already reserved was available, I jumped on it. To me, based on what I'd been repeatedly told, I should be at 350 OBC per room. Had I known I could, and presumably would, lose my NextCruise OBC when upgrading, I would have taken the NextCruise OBC on my previous cruise, and then walked into this 200 OBC when I upgraded. So to say I 'came out ahead' is, to me, a little disingenuous at best and to say the transparency is a little lacking would be an understatement. In a nice way, I tried to explain my position to the call center representative, prefacing that I knew she couldn't do much about it. She conceded there was not much she could do, but completely appreciated my position. (FYI: 'I appreciate your position' is one of my favorite passive call center lines :-D ) So where do I go from here? Let's just put it all out there: my vacation isn't ruined, I'm not going to go on some Facebook crusade that will only make me look unstable, and I'm certainly not going to bebop over to another 'cruise website' and start a petition to withhold gratuities from wait staff and cabin crew. I'm going to be just fine and have a wonderful time, and no doubt I'll eventually sail RC again. However, to say I'm disappointed with this outcome would be a mild understatement. I feel that since my last cruise on Navigator in December, I've had several 'disappointed' moments in RC courtesy of policy & fee changes. I'm not their highest level C&A member, I don't cruise more than twice a year, most times only once. I am, by no means, a Royal Caribbean VIP. And yet I've always been treated by the staff as a VIP. With my whopping 54 cruise points I've had a lot of fantastic experiences on RC ships. People ask why I never go to another line and my answer is always the same: I don't need to. I'll report back and let you know how my 3/31/18 sailing on MSC Seaside is. Loyalty match, included drinks, included internet, included 100 pp OBC for less than the comparable RC cruise from Miami that day. I guess I shall see if the grass is truly greener.

As always, thanks for the help!

Hey @Matt, Ive attached the original line from the email receipt I received when booking, and the one I received after upgrading. I booked our upcoming cruise the very last night of our previous one, so I deferred the OBC to the Anthem sailing. I booked this directly with RC in the Next Cruise office.

Less than 100 days away from a 12nt Anthem sailing, and I just can't wait... Perhaps someone could shed some light onto a question I was unable to find an answer to here. I booked Anthem while onboard NotS last December, and as a result was able to take advantage of the $75 per pax OBC for the Anthem sailing. Like any good cruiser I watched those prices like a hawk and waited for the right moment to strike for my upgrade. When I upgraded they were offering $100 per pax OBC. I was glancing over my reservation receipt as it's almost time to bid $3200 a fond farewell, and noticed the $75 next cruise OBC was gone. I thought I would have been able to keep that and combine it with the promotion that was being offered at the time as when I booked onboard NotS RCI was offering an additional OBC promotion and both the Next Cruise and RCI promo appeared on my receipt. Any help would be awesome. You're all such a pleasure to interact with, so thanks in advance!!!

I would be lying if I said I didn't think this was a money grab. I have been loyal to Royal Caribbean since the very start, never wanting or needing to cruise with another line. I know the argument can be made that it is simple to walk to *insert dining venue here* and get your breakfast and take it back to your room. That's not the point, the point is there is a perceived value in cruising, and by slowly eliminating all of these values, aren't they becoming less of a value and more of an expense? I fully understand the bottom dollar, and I can appreciate all of the suite benefits, and specialized offerings Royal offers. But to me, this feels like just one more thing that now has an additional fee outside of my cruise fare, and when will it stop? To roll this out in 12 days seems very ill-timed at best. I sail on Allure in 45 days and I have the 12 night Anthem scheduled for December for my annual Christmas vacation. I love Royal Caribbean but the disappointment is very real for me as a consumer who gets to choose where his discretionary dollars are spent. I think it's time I start exploring what the other lines do and do no offer, and what their value is.

I have to say, without doubt, and out of all the sailings I've had, the ABC sailing on NotS was my favorite by far. Navigator was my first ship many, many moons ago, and I would probably argue gave me the cruise bug and moreover, made me 'loyal to royal'. With that said, and this is just my opinion, there are a lot of sea days which I too love, but the onboard activities at times felt a little thin in quantity and variety. Obviously the Schooner Bar trivia hours are very entertaining, and the evening entertainment kept things fresh, but during the day, I found myself a few times, just retreating back to my stateroom and sitting on the balcony to read. And that's not a good, or bad thing. I'd be interested to try Adventure, as she just exited her renovation, but moreover, I'll be interested to see if Royal changes which ships make the ABC itinerary. The piers didn't strike me as particularly small in any of the three islands, so I would be curious to know what the maximum size vessel they can accommodate. In any event - if I had to choose between Navigator and Adventure, I'd choose Navigator for the soul purpose of being able to embark right from portMiami. From where I live in the mid west, airfare to SJP to catch Adventure makes it virtually cost prohibitive.

So I did the Navigator 9 day from Miami that visits Curacao, Aurba, and Bonaire. I have to say, of all the ports of call I've been to, Bonaire was simply incredible. I cannot give a high enough recommendation to Renee Snorkel Trips. Renee is a former marine biologist who relocated to Bonaire 25 years ago. Her knowledge is simply second to none. I certainly won't get into the pro's and con's of booking an excursion through RCI or through places like Shore Excursioneer, but I will tell you what we were looking for. 1. Something unique 2. Something not packed full of our other shipmates 3. Something affordable I stumbled upon her website about 2 months prior to sailing. Her website says she does small groups, and the cost for a two hour trip is 40 dollars, equipment and beverages included. I'm sold. When she says small groups, she means it. It was my sister, my dad, and a couple from the ship from Toronto. We drove about ½ mile down the street from the ship and just parked on the road and she said that this was our first stop. I thought it was somewhat strange, but when I tell you that you will encounter more fish than you have ever seen in your life, I'm not exaggerating. The only fair comparison I can make is that it was like snorkeling in a fully stocked aquarium. Renee points out all of the different varieties of fish, including several octopus. The water was calm, and crystal clear. Renee ventured to say at the first stop we saw between 150-200 different species of fish all at a depth of 4-7 feet. The second stop is the Bonaire Marine EcoPark which offers the deeper of the two stops, and it allows you to see the vast schools of fish swim through the coral. This stop is about 5 minutes in the opposite direction of the first stop. I hate to be 'that guy' that gushes... but out of the 12+ sailings I've done, Renee offered the best excursion I've come across. To give you an idea of how impressed I was, outside of the 120 dollars it cost for the three of us to go, we tipped her another 120 dollars because of how friendly, and knowledgeable she was as a tour guide. http://www.reneesnorkeltrips.com

I booked this same itinerary on my holiday cruise for December 2017. I'm interested and excited to hear what the responses are.

... and I'm clearly blind. Excuse me while I go call the optometrist :-)

Does anyone have any suggestion for a reputable tour operator that goes to Blue Hole? I've been doing some glancing around online, but nothing too deep.

Pullman Miami is excellent. Free shuttle to the hotel from MIA. Rooms are freshly renovated, with a great bar and restaurant in house, plus a fantastic pool.