 Posts

22

Joined

Last visited
Recent Profile Visitors
The recent visitors block is disabled and is not being shown to other users.
Mr. Green's Achievements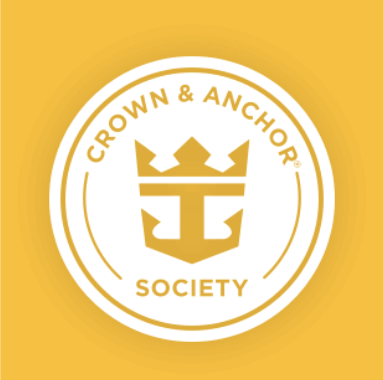 Gold (2/7)
19
Reputation
Just got off the Oasis yesterday after boarding on June 10th. We were hearing that the ship was around 90ish percent full. I can honestly say that the staffing may not be 100%, but we had no issues. Had My Time Dining at 7pm and was seated immediately every night. Dinner took around 1.25 hours on average, but could have been faster if needed and you asked. Always found seats in the buffet and only had to wait about 8 minutes one day to make sure we washed our hands. Overall they seem to be getting things done. I will say the line was longer for MTD if you did not have reservations.

Just got back from the Oasis sailing 6/10-6/17. We arrived at the port around 10am and luggage drop off was a breeze. Drove around and the entrance to the garage was Handicap parking only. Was directed down the street and to the left to the outside lot. Was parked pretty upfront closest to the terminal and not a far walk at all. Now, friends of ours on the same cruise arrived around 12:30pm and was directed into the garage. I will say getting out of the lot is pretty easy and they have the process down pretty good.

If you look around Newark Airport you will find pretty much all the major hotel chains. This is only around 20+ or so minutes away from the port and a very easy drive. Best parking option is the garage next to the port. Park and it's just a short walk to the entry to the Cruise Terminal.

If you find the island on Google Maps/Earth, you can see the support buildings and areas that are not visible to the guest when on the island.

I ordered this one after is was told it is cruise safe. https://www.amazon.com/dp/B082FJXVW6?psc=1&ref=ppx_yo2ov_dt_b_product_details

Just be advised that I have read other reviews where depending on the Ship, Time of Day, Users, etc. that Voom alone sometimes is only good for texting off ship and Voom & Stream are more reliable and stable for Facetime and making calls.

The best thing to do is look at some of the Cruise Bloggers on YouTube and other sites. Some of an Amazon Store of favorite things and usually have a cruise approved plug or extension port. You can try searching Amazon also.

Linda R reacted to a post in a topic: I always completed my Post Cruise Survey's, until I overheard this!

The area around the airport has several hotels and just about all the main chains. You will only be about 20 or so minutes to the port. Second thing, check with the hotel if you are allowed to park there the entire week. Also, does the hotel offer shuttle service to and from the port?

Pattycruise reacted to a post in a topic: I always completed my Post Cruise Survey's, until I overheard this!

CruiseGus reacted to a post in a topic: I always completed my Post Cruise Survey's, until I overheard this!

kadmgs reacted to a post in a topic: I always completed my Post Cruise Survey's, until I overheard this!

Just a tin foil hat response, but the staff may be saying this to make sure you rate everyone 100%. I hate when people tell me about a survey and then proceed to tell me how I should rate them. Major turnoff and it will most likely result in a lower score or rating. Also, people need to be honest. It's the only way things or people are going to improve. If you just mark the highest rating all the time, nothing is going to change.

I believe it will depend on the ship and type of room. I know some ships have the bunk beds that fold out of the wall, but a different room category may have a fold out bed from the couch.

As of today, Oasis sailing in June, $77.99/person.

Also, check what the going rate of the room is for your cruise. Make sure you are not bidding more than it would cost to get the particular room on your own.

If you watch some of the Oasis online V-Logs you will see the Casita's. The biggest complaint is the location. Some facing the ocean on the upper decks, but they are on the other side and people are walking past all day long. Also, some are located facing inward on the ship. Another issue seems to be they offer little shade as the side are open and the top is very high allowing lots of sun in if you are looking for shade.

It's probably safe to say that as ships become more full and we move into the summer months you will see less and less discounts. Also, if people are buying packages for your particular cruise and the demand is high, this will most likely result in prices staying the same. The best bet is to book it at what you see as reasonable and cancel & re-book if it becomes cheaper.

It is best to look at what your current plan is and a service map from your provider.