 Posts

11

Joined

Last visited
Recent Profile Visitors
The recent visitors block is disabled and is not being shown to other users.
Gary Pheasey's Achievements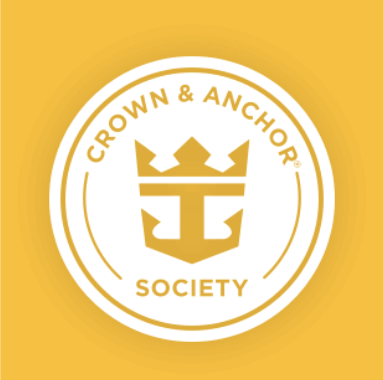 Gold (2/7)
9
Reputation
twangster reacted to a post in a topic: 💥 U.S to Re-open Land Border with Canada in early November! 💥

Would they ever just let us know what date! Harmony Transatlantic leaves Spain on 31st October and arrives in USA on 13th November. RCI have said they will cancel all non-US citizens the week before the sailing if they do not have a date from the US.

Yes, an unforseen consequence for a lot of people. Those extra 4 points for solo travel make all the difference. I have a progression plan for the next 2 years to get to Pinnacle and this single night means that I have to do another cruise at some stage. But there are worse thing to have to do!

Yes, we are going to do that on the first day. We have now booked a hotel in the area. On the second day we will collect our car and continue on our pre-arranged tour.

In case anyone missed the email: The transatlantic crossing on Harmony on October 31st was a 14 night with 1 stop on Tuesday 2nd Nov in Malaga. I just received an email stating that it is now a 13 night cruise with the stop in Malaga on Wednesday 3rd plus a new stop in Nassau on Thursday 11th and arriving in Cape Canaveral on Saturday 13th instead of Sunday 14th. That certainly throws the cat among the pigeons for some of us. Car rental in Cape Canaveral is almost impossible. I had a car booked for pick up on Sunday for $232. Now the car hire company want $689 to collect it the day before and drop it to Orlando as per my original date. A massive increase of $457. Plus a hotel room for an extra night. Royal are offering a pro-rata refund on one night's cruise cost - that will pay for the hotel I think! Plus they are offering onboard credit of $100. I think it would be cheaper to book into a hotel in Cape Canaveral and pick up the car as planned on Sunday, rather than change the car hire date. however, I do welcome the additional port. AND 13 days on a cruise is still better than 14 days at home! Email.pdf

Still "Wondering" what is happening between May 4th and May 8th! The transatlantic cruise ends on 4th May in Barcelona. The next cruise is listed as departing May 8th. No word yet from my travel agent about what is supposed to happen to back to back cruisers. I hope they don't plan on letting the ship sit in Barcelona for 4 days and expect the back to back people to go get a hotel and have to pay for that!

Actually it is not a ban on "citizens". the ban is based on location. According to the CDC, people cannot enter the USA if they have been in any of their list of countries within the last 14 days. https://www.cdc.gov/coronavirus/2019-ncov/travelers/from-other-countries.html Hence, my thought of skipping Malaga and going driectly from Barcelona on October 31st, which would technically mean that by the time we reach Florida on November 14th, we have not been in any banned country within the last 14 days!

Depends which part of your body claims the 1/8 Irish??? Truth is the once you have a grandparent who is Irish born then you qualify for an Irish passport.

If you cannot be in most EU countries for 14 days before going to America, I wonder would Royal think about cancelling the stop in Malaga and just taking the 14 days to sail directly from Barcelona to Florida. That way all passengers from the EU could travel?

Here in Ireland I use the Irish Passport online renewal. I applied at 5pm on Monday last and received my passport in the mail at 10am on Wednesday. Fast!

It would be handy to know if the US was going to lift the ban on EU citizens entering the US! I'm from Ireland and am booked on the Harmony TA on 31st October and am waiting for the other shoe to drop!!

I'm booked on the Harmony transatlantic on the end of October. Is there any word yet on the US government allowing EU citizens to visit the US? I presume that if they have not lifted the ban by then that the cruise will be very empty on non US citizens.