Posts

215

Joined

Last visited

Days Won

5
Recent Profile Visitors
The recent visitors block is disabled and is not being shown to other users.
ConstantCruiser's Achievements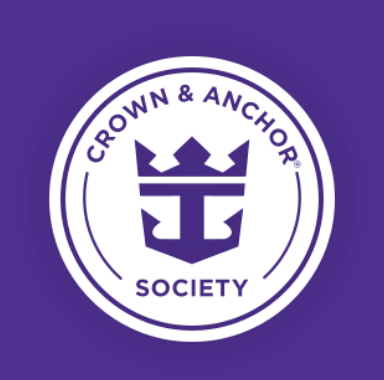 Diamond Plus (6/7)
375
Reputation
Neesa reacted to a post in a topic: What are the included amenities for an Oceanview Panoramic (no balcony) suite on mariner?

Tested on the ship and confirmed to be negative but you have to fully pack and sit in the terminal for fours hours? I've got a few months until my next B2B so I'll sit back and watch but if this doesn't change I will have to figure out which to cancel. Especially since I can't pick check in times for my 2nd leg.

https://www.royalcaribbeanblog.com/2021/07/05/face-masks-not-listed-royal-caribbeans-august-health-protocols

Okay. Hmmm. I recall seeing an August link but not one that specifically stated "All August Florida".

The vaccine recommendations remain as does the testing and insurance requirements for unvaccinated. I don't see any onboard protocols. No masks, no dedicated venues.

Is it just me or did Royal quietly add a new link for August? https://www.royalcaribbean.com/the-healthy-sail-center/getting-ready-to-cruise?dPort=florida-august GETTING READY TO CRUISE FROM FLORIDA For All August 2021 Departures The protocols communicated here apply only to guests departing in August from Florida homeports. We will continue to update these protocols as public health situations evolve. Guidance for all other departure ports is still in development with federal, state and local authorities. Booked guests will be provided full details specific to their port of departure prior to sailing.

Freedom has been redeployed to the Caribbean so they have cancelled her Canada/NE sailings. Other ships remain hopeful for Canada to re-open. Anything is possible especially with Alaska cruises bypassing Canada. Despite that, given how far behind Canada is with vaccinations I am doubtful Canada will open to cruise ships in 2021. Family there just got their second shots since they are over 50. The vaccine roll out has been painfully slow in Canada. Today (July 5) they are cracking the border open just a sliver for vaccinated travelers but they still requiring testing for vaccinated and everyone who is vaccinated must have a plan ready to quarantine for 14 days if they say you must upon arrival at the border. The border will continue to open slowly and hopefully by this fall fully vaccinated travelers will have an easier arrival into Canada but that probably won't include cruise ships arriving. Anything is possible in these crazy times so they keep these cruises alive for now, other than Freedom that is.

I had heard a rumor but have found a document to support the claims. CFAR or Cancel For Any Reason has increased from 75% to 90% in the form of FCC. Coverage increases in many areas as well. https://creative.rccl.com/Sales/Royal/RCTPP/15045834_Royal_Caribbean_Travel_Protection_Program_Trade_Flyer.pdf If you previously purchased Royal travel insurance it appears you will be automatically bumped up to this new plan: Q. If I booked the Royal Caribbean Travel Protection Program for my clients prior to this announcement, will they receive the enhanced product? A. Yes, all bookings made that have also purchased Royal Caribbean Travel Protection Program will receive the enhanced product regardless of when the plan was purchased. *Travel insurance benefits are administered by Aon Affinity and underwritten by Arch Insurance Company, with administrative offices in Jersey City, NJ. NAIC # 11150 under Policy Form series LTP 2013 and applicable amendatory endorsements. This is a brief overview of the coverages. Subject to terms, conditions and exclusions.This is a general overview of insurance benefits available. Coverages may vary in certain states and not all benefits are available in all jurisdictions. Please refer to your certificate of benefits or policy of insurance for detailed terms, conditions and exclusions that apply. For disclaimers: www.RoyalCaribbean.com.Consumer notices. **Notice to Minnesota, Missouri and New York residents only: Trip Cancellation benefits are underwritten by Arch Insurance Company. In addition, Cancel for Any Reason credits can be purchased separate from the Travel Insurance Benefits. Contact 1-888-722-2195 for details.

Mine did. Menu in this trip report: https://www.royalcaribbeanblog.com/boards/index.php?/topic/9160-radiance-of-the-seas-alaska-southbound-83118/&do=findComment&comment=83842

Not really sure. I think it is an interactive process. They ask question and based on your answers they craft a tour. Give them a call and let us know how it goes.

FWIW my Odyssey cruise in November is 5 nights and lobster appears on the preliminary menus in the app. YMMV.

Generally on the so called formal night. I can't recall if it's 5 nights or 6 nights to qualify for lobster night. It also isn't offered in all regions.

https://www.royalcaribbeanblog.com/2016/03/09/royal-caribbean-now-offering-custom-shore-excursions https://www.royalcaribbeanblog.com/2017/02/28/review-royal-caribbeans-private-journeys-shore-excursion-curacao

I think Royal is working with, or recommending Manulife for Canadians.