 Posts

65

Joined

Last visited
Recent Profile Visitors
The recent visitors block is disabled and is not being shown to other users.
CruiseMom82's Achievements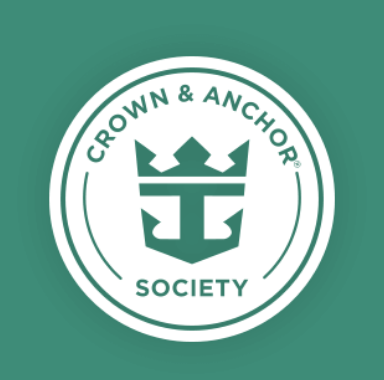 Emerald (4/7)
34
Reputation
We did not get sick after cruising on Serenade in Alaska in May. We had had Omicron in Jan (my assumption of variant), and did not wear masks anywhere unless instructed to do so. Happy that we were able to test negative in our hotel in Vancouver and flying back to the states. Our son tested positive for Covid three days later, but I'm sure he got it at school.

CruiseMom82 reacted to a post in a topic: What are some things onboard the ship that just make you cringe?

Or perhaps some topical, current-event inspired names: Quarantine of the Seas Protest of the Seas Precaution of the Seas Booster of the Seas Slap of the Seas

As a transplant to the South, here's what I came up with just now: Blessing (your heart) of the Seas Darling of the Seas Belle of the Seas Grace of the Seas Swelter of the Seas Grit(s) of the Seas Kind of like the last two!

I mean, it could be too close if your flight is delayed, if there are issues getting off the plane, or if your luggage gets lost. I think you have to be on the ship by 4:30. I would plan at least 45 minutes to get through check in at the port. At least 45 mins to get from the airport to the port. At least 1 hour after you land to be out of the airport. You should have enough time, but you never know. Why not try to arrive the night before? And definitely get travel insurance : )

MichelleB1234 reacted to a post in a topic: Serenade May 15-22, 2022 Fantastic first cruise and 15th anniversary Alaska trip (post-cruise report)

I hope to post most of this report sometime this weekend. I have to get my DH to send me some of the pics as well

We had reserved E bikes at Jo-E Cycle near Stanley Park. The rental process was quite smooth, and we tried them out in the small alleyway next-door before heading to the park. I must admit I found the E bike a little intimidating to ride on the actual Road in Vancouver. In some places there is a dedicated bike lane but not on every street, besides this the roads go up and down hills, and it was pretty wet that day. Once we made it to the park things were definitely easier as there is a dedicated bike path that goes around the whole park on the seawall. At some points it is necessary to walk your bike, and I was a little nervous about having the extra oomph from the battery and accidentally going off the raised bike path onto the pedestrian path. The views of Stanley Park and the water were absolutely fantastic, and we had an exhilarating time. Even with the somewhat bad weather, the park was fairly busy. We also got a chance to admire some small boats and even a houseboat/boathouse(?) nearby. It took us about an hour and a half to ride around the park and after returning the e-bikes, we decided to walk to Gastown.

For our sailing from Vancouver, we managed to get the earliest possible check-in time, and we got through the check in process pretty quickly, but once we were done with us we still had to wait in a large waiting area with everyone else to get on the ship, which I believe was because they had to offload a number of Covid positive passengers. So in the end the check in time didn't really matter at all, we did get to board based on check-in time, but this was only a minute or two faster than other people . I believe they got us all on the ship within about 20 minutes to half an hour of the same time. My advice: just take whatever time they give you and don't fret have a terrific first cruise! I sure did despite everything and all the requirements.

Apologies for posting a non-live report in this forum. I just wanted to sum up some aspects of the cruise, while things are still fresh. We were on Serenade May 15-22, 2022, from Vancouver to Alaska. I will share some info that could be useful to others, as well as some more personal reflections. In sharing our experiences, I hope nothing comes across as too political. YMMV. Due to airline schedule changes, we arrived in Vancouver 2 nights ahead of time rather than 1, giving us a whole day to explore Vancouver. We stayed at Le hotel Soleil near Canada place, which was an excellent value considering the location and set up of our mini-suite. Waking up early due to the time change from the East Coast, we had some delicious coffee and breakfast in the hotel restaurant. Not much else seemed to be open at 6:30-7:00 on a Saturday. Following this, we headed over to scope out the cruise port and try to find where we needed to go the next day for check-in. We were told it would be clearly marked the next day (which was half true), and we checked out some other ships docked there in the rain. (Thought I had a Pic but can't find ; )

I was there on May 20 on Serenade, didn't know there was any issue. We were the only ship at the dock, and people were tendering in from a Viking Ocean ship closer to town. Not sure if another ship would've docked after we left, which was about 2:30-3:00.

If you don't think you will both need to use it constantly, you can easily purchase a one person one device package. You can share the same login ID and pin number. Even if one person forgets to log out, when the other person logs in, they can click on "switch devices" and it will log the other person out. It's actually quite easy and straightforward and you save quite a bit of money that way. It seems that the login is the only way they keep track of which devices are on the system, there is no penalty for using the "one device package "on different devices. It just has to be one device at a time. I'm not sure where your sailing is going, but for our recent Alaska cruise we probably could've gotten away with not having a package at all, as we had terrific AT&T service whenever we were in Port, which was pretty often. We only had downtime for the network when we were at sea, and on those days the ships Wi-Fi didn't work that great either.

Really sorry to hear about your experience! We boarded the day you got off, and I almost considered cancelling based on your description, but we went through with it. It makes sense now why it took so long to board the ship. We stayed in 8138. Not sure how many were sick on our ship as they never discussed it. Staff members were all double-masked, but many passengers were not. People did use the hand sanitizer a lot. We basically felt great all week and tested negative Sunday night to fly home to the US Monday. We had already had omicron in January, after being vaccinated, so we weren't too worried about getting sick. Praise God we did not have to quarantine and made it home to our children.

We're back! Had a great time on the whole, but a couple of hiccups. We made it off the ship in decent time and found our excursion bus, along with others wearing the yellow stickers. Somehow though, our bus driver was confused about which tour we were on (another driver had switched the tours) and started taking us to the wrong locations. We got it sorted out and had a lovely time! ; ) I'll do a more detailed trip report soon : )

CruiseMom82 reacted to a post in a topic: Seeking Nanook. Serenade of the Seas Double Glacier! May 1 - May 8, 2022

Sounds like the perfect vibe for us! We are early 40's, but "old souls" I guess! ; ) We sail in 4 days, God willing!

Sounds great! I'll let y'all know how it goes : )

CruiseMom82 reacted to a post in a topic: Seeking Nanook. Serenade of the Seas Double Glacier! May 1 - May 8, 2022

I see thank you both, that is very helpful. It is my first cruise as I said we are flying out the next day, so I'm not too concerned about missing the flight. But I would hate for our excursion to be curtailed as it looks to be really interesting.