 Posts

159

Joined

Last visited
jaredhamburg's Achievements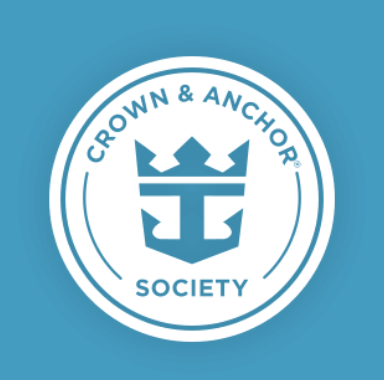 Diamond (5/7)
232
Reputation
I will be curious to see what Royal Caribbean releases. Neither of us are on the health panel, and I doubt that anyone of the panel could give a care to either of our opinions. I am just hoping for some sanity and for this to be over as soon as possible. That way, people can possibly go back to being somewhat civil (fingers crossed against all odds).

Oh, I agree. People with health issues should stay home if they feel at risk. The world should not shut down for a small subset.

Actually, anyone with a breathing issue / trouble breathing is told not to wear masks (https://www.cdc.gov/coronavirus/2019-ncov/prevent-getting-sick/cloth-face-cover-guidance.html#:~:text=CDC recommends all people 2,know that they are infected.). Why would that be if they do not inhibit breathing? I know where you are coming from with much of MSM telling us masks are good and all, but they must inhibit breathing to a large enough degree to tell people like that not to wear them.

I hope this is clarified by Royal Caribbean if they require masks. Costa's site seems to be vague about the Lido deck and being in a gym in relations to mask usage (places where masks would inhibit oxygen consumption when needed by your body). I really hope it is not that inclusive. This is a deal breaker for many people (both ways) for many vacationers, so I hope there is good clarity no matter which way it falls (fingers crossed for the least masking possible).

My wife would agree with yours, I fear. We may be doing lots of state parks instead of cruises for some time....

Well, Norwegian has one vessel (Pride of America) that is American flagged.......this may work in their favor. I am hoping this law can at least be temporarily changed...... I know this is very little and a long shot, but a person can dream!

I am taking a cruise on Explorer in October 2021 out of Galveston (things had better be resolved by then). The reviews I saw about it being old and tired were worrying me a bit, but I heard goods things about the ship from my TA and saw videos where it looked good on YouTube.

But he never said he would board and not follow a mask mandate. He said he would not take a cruise if a mask was required. How would this slow down the re-emergence of cruising other than having one less cruise passenger (for now or ever)?

Not due to anything Jolly Ogre does......There are many other reasons why like fear mongering and bad data that is much larger contributing factors to the widespread fear and regulatory situation we are in. His point is valid when he says that he does not want to go on a vacation with a mask on. It would suck the fun out of my vacation as well. He never said he would be going on on without it, just that he would forgo. Thus, he could not be causing any problems to extend into 2022....unless it is from lack of vacation spending from him and like-minded souls.

The whole seat crap is a major selling point of the Key as we need Internet.....

That happened to me on the Disney Wonder where some people tried to push through my 8 YO daughter. I had to get grouchy and say we were part of a group as I was getting on to have them let her on as well. I would never dream of shoving a kid out of the way to get on. Especially as she was walking right behind me. Ugh. I had a stroller and needed to ride it. I don't ever get perfectly healthy people trying to shove ahead of strollers and scooters at all costs. Hello? You just had a huge meal in the dining room and do not look like you have any mobility issues. A few stairs would probably do you some good to work it off and think about properly queuing. Our next cruise will not really need strollers, so taking the stairs will make things much easier..... Rant over. Maybe.....

Depending on the amount, I would maybe keep the refund. FCCs have multiple restrictions, so please be aware.

My sailing is not until October 2021, so I will see what Labor Day, Black Friday, and (insert made-up holiday here) sales bring. We have two rooms and two people who drink, so we can bring up to 4 bottles of wine if it stays too expensive (based on my estimation of value). No matter what, I am having a Grey Goose screwdriver during the much delayed sail away! I think once cruising starts up again, there will be so many happy, happy people!

Sounds like an awesome price. I keep hoping it goes down for my 9 night on Explorer of the Seas ($57/day). Not a bad deal, but there are three non-private island port days, and I worry about drink fatigue....I would jump on it though if it was that cheap for my sailing!

I think a lot of cruise sites are publishing anything to get views and keep going. I like your posts lately that keep cruise interest going through history and other information, without publishing vague rumors. Your work is appreciated!