 Posts

27

Joined

Last visited
Recent Profile Visitors
The recent visitors block is disabled and is not being shown to other users.
MKMAJ1's Achievements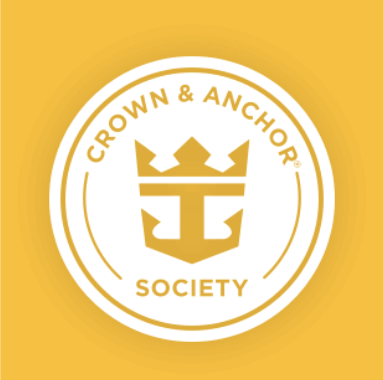 Gold (2/7)
22
Reputation
We've been there once during a land vacation, once during a port stop. It's a good, not amazing, beach and I'd do it again on a summer cruise. (Our cruise stop was in March and it was too cold to be enjoyable). Chairs/umbrellas are easy to rent and affordable and Ron Jon's is almost a stop in itself.

Quick question for all of you experienced UDP-ers... On Anthem, is food at the pub and vintages included in the package? With limited specialty restaurants I'm trying to decide if it's worth unlimited.

Go to Breezes in Nassau. It was like the Motel 6 of all inclusive.

We use our OBC to stock up our home bar ?

Sorry, I should have specified February 2022. We moved it back a year because of Covid.

I am wondering about this and the VIP pool seating this poster is talking about. We chose the JS suite because CK dinner and priority embarkation (plus double points) were really the biggest draws... but if the Coco Cay and pool (aside frome the suite sundeck) are part of the deal I'd upgrade.

Does RC typically sell Blue Lagoon excursions onboard and do they sell out frequently? We would like to play it by ear with Nassau (have been there several times). We will have a pretty significant amount of OBC to burn so I'd prefer to do that as opposed to a day pass but don't want to pull the trigger on an excursion until last minute. (looking at you, February weather)

I don't have a problem wearing a mask. I wear one everywhere else- why would it stop me from going on vacation? As Lovetocruise and others have mentioned, the biggest issue remains port closures and quarantines.

No difference in Cyber Monday specials for my cruise. Snagged a $43 beverage package but Coco Beach Club was more expensive so I'll wait for that one. Moved the cruise to 2022 so no rush.

Baked Alaska reacted to a post in a topic: Okay, I'll ask the question: thermal scans and hot flashes

The short answer is that you're probably going to be okay with temperature checks. A hot flash doesn't really raise your temperature, it's hormones messing with your body thermostat.

I can say that now because I got my package ?. In actuality, it really is probably our break even point. By the last couple of days alcohol fatigue sets in.

Mine started out at $74 for a February cruise. The recent planner sale brought it to $46 (yay, sold!). My initial calculations were $1000 or less for the beverage package and 1 voom so if the prices didn't come down the plan was to set myself an on board spend limit of $1000. If we went over then water and tea for us ?.

@JLMoran That is very helpful, thank you! It doesn't sound like it's worth it for me personally. It would be nice to sweat off some alcohol in a sauna but not for $200 with such a small space.