 Posts

40

Joined

Last visited
amanuel2992's Achievements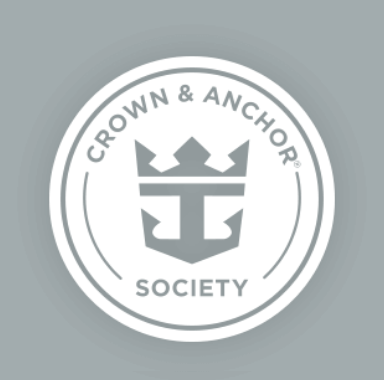 Platinum (3/7)
120
Reputation
Can't wait to follow along!

Thank you so much for your blog. Loved it

Baked Alaska reacted to a post in a topic: "Follow That Star...Our Journey Back to Oasis" - Star Class - 3/15/2020-3/22/2020

I have stayed in both the 2BATS and the Royal loft on deck 17 on Allure and we had different genies for both and I don't feel we saw our genie anymore in the RLS than we did in the ATS. I felt I had way better service, room steward and food delivery on deck 17 but I'm not sure if that was genie related or room related.

Hey, We normally ask for specific foods delivered to the room or if we want to have a family gathering in one room. We did ask to have a private ice skating session and it was going to be close to $400.... so we ended up skipping it. We haven't really asked for a ton of stuff mainly just food and activities. We also had a private mixology class set up on the rising tide but it was our final sea day so we decided to pass on it and hang by the pool.

Ogilthorpe reacted to a post in a topic: "Follow That Star...Our Journey Back to Oasis" - Star Class - 3/15/2020-3/22/2020

DDaley reacted to a post in a topic: "Follow That Star...Our Journey Back to Oasis" - Star Class - 3/15/2020-3/22/2020

Excited to be following along. I hope you all have a wonderful cruise. Smitha sounds amazing from everything I keep reading about her!

I don't blame you at all.The food is a huge part of why I love cruising. We have changed rooms for this reservation 3 times.... we finally talked ourselves into star since we knew it would be an "adult cruise" and we also know that won't happen again for another few years. Maybe we will cross paths onboard

amanuel2992 reacted to a post in a topic: "Follow That Star...Our Journey Back to Oasis" - Star Class - 3/15/2020-3/22/2020

Oh I am the same way on the hotel. I had that issue on my January cruise and almost missed getting a room where we wanted but it all worked out in the end. Thank you so much. From what I have read all of the genies onboard Oasis are fabulous! It's going to be our first cruise in a long time with just the two of us. We always take Lexi or one set of our parents.

@Lovetocruise2002 one month out!!!! I'm so excited for you. When your onboard can you find out if Izzy or Smitha will still be there in the beginning of May? We are going to do the short 4 day on 5/3/2020... so I'm extra excited about your blog!

amanuel2992 reacted to a post in a topic: "Follow That Star...Our Journey Back to Oasis" - Star Class - 3/15/2020-3/22/2020

I go to Atlantis both through cruises and flying there for a vacation. The cheapest way to go off a cruise ship is to call the casino at Atlantis and request a room at beach tower, most of the time it's free. I paid $140 for 2 adults and one child to go there for the day. They charge you for two nights ( basically just the service fee and maid fee) ,we got to Atlantis around 9am and left at 1pm due to our ship having to leave at 2pm. If you gamble with other casinos (m life or total rewards) let them know that on the phone and just say your coming in for a short trip and wanted to see what kind of a offer you can get to stay on property while you gamble. If you do go over there it might worth it to you to sign up for a players card in the casino because you will start getting complimentary mailers for beach tower. Atlantis it's self is very nice and safe. The water park is a ton of fun. We really enjoy going there but it was a lot of work for the short amount of time this past cruise. So we won't do that again unless we don't leave port until dinner time.

Wow this trip was amazing. It went by pretty quick, Luciano was outstanding. He went above and beyond for us. We will request him again for sure! Quick tip for anyone coming in this room before refurb( and possibly after) bring a towel clip for the downstairs blackout blinds they don't close properly and let a ton of light in. Also we said goodbye to champagne bar, we really loved it there. Izumi was delicious on this ship. I also added some photos of the desserts from the tapas menu at Vintages! So genie update, Anna is leaving Allure tomorrow to go to Quantum, they need her there so Agostina came back onboard Thursday and we got to say hello to her. Upon meeting Anna she was just so friendly and personable, it was nice to get to meet her. Lexi was beyond excited to see Agostina again. It was a really neat trip and thank you all for following along.

Spending most of our day on our balcony!! Just a peaceful day.

Nassau was a blast today!! We went over to Atlantis ( we got a room there through the casino so it's a lot cheaper than buying the ship passes) We played at the waterpark then did some shopping and came back. Ended up having lunch at Giovanni's. We were supposed to have dinner at Izumi but there was a scheduling mix up so we ended up back at Giovanni's.... no big deal! Lexi is making a towel animal zoo, I will post a photo at the end of the cruise. We are attending the love and marriage game show now then off to bed to get some rest. I hit 10,000 steps before noon.... so I am good and tired. Goodnight all!

Cococay was so much fun. We just got back onboard for the day. We took lexi to the waterpark and got a cabana there, she loved it we stayed a little over 3 hours. The wave pool was her favorite but I really enjoyed the dueling demons slide and the sling shot. Then when we got back Luciano had a surprise waiting on us! He is so great. Now we are going to hang out at the pools and wait for a nice dinner at 150 Central Park.